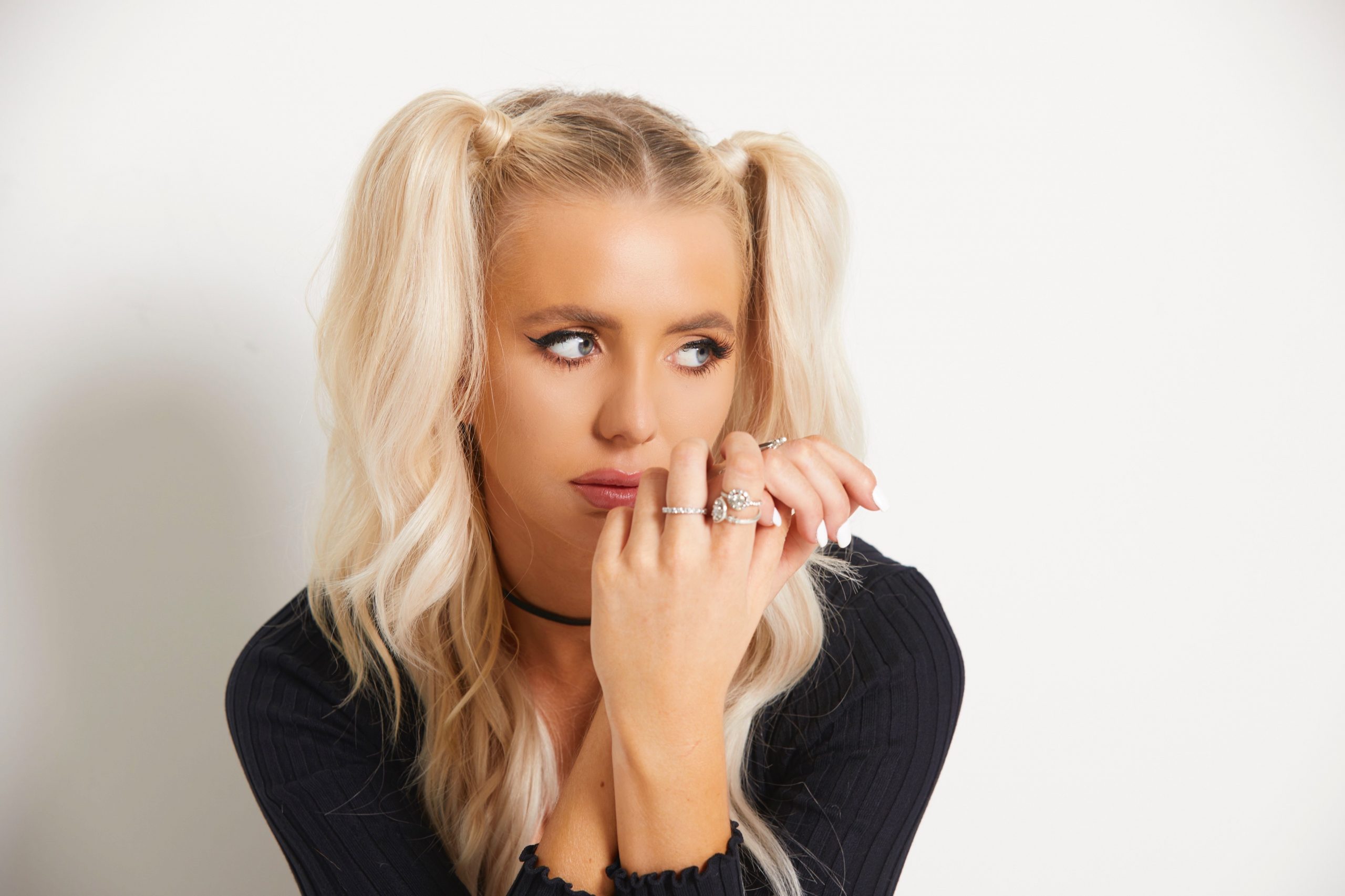 Watch out, Ceara Cavalieri has a degree in psychology and she's ready to write about you. Her latest single "Damn" is out now, and it is based on a relationship she had that was polluted in lies. The pop princess combines the idea of religion and the way people think they're supposed to be worshipped in a relationship. But wake up sweetie, you are not Ceara's religion and she deserves better.
There's a music video out for "Damn" and it is a hazy, colorful dream. Set in a church covered in shadows, silhouettes and light leaking through the stained glass, the dream may actually be a nightmare. But one we all wake up from as we get rid of the toxic men in our lives. We got to talk the singer-songwriter about going from psychology to music, shooting the music video, and writing "Damn."
How long did it take you to write "Damn?" Where did it all start?
Damn was written in about 2 hours. I wrote Damn with my co writer Jordyn Kane and Producer Aaron Blackmar. I came into the studio with some lyrics about this guy that I was dating who turned out to be a complete narcissist and con artist. He thought he was the best thing ever, and that he could get away with anything, including lying to me and cheating. We decided to elaborate on the "God complex" idea by creating metaphorical references to religion throughout the song, talking about how he thinks he is such a "god" but his actions won't be forgiven because he "isn't my religion".
Where was the music video shot? What was shooting it like? Where did you pull inspiration from?
The music video was shot at a Church in Downtown LA.  It was directed by Nayip Ramos and was such a blast to shoot. He's such an amazing director and it was really cool because most of the team working on it were my friends so it was a lot of fun. The video was inspired directly from the song lyrics, and shows shots of religious memorabilia throughout. In the video, you see that I start falling for this bad boy in Sunday school until I realize that he is the devil in disguise.
I know you received a degree in Psychology. What was the transition like into music? And have you found a way to incorporate your degree into your music?
The transition was interesting because I was so used to having a set schedule in school and after I graduated I had to make a new routine for myself. It was also really fun because I got to spend my time working on music 24/7 which is what I had always wanted to do. I feel like my degree in Psychology has helped with my songwriting because I learned more about people, relationships, and the human mind and that's what we write songs about. It gave me a new outlook on different perceptions and why people sometimes do the things that they do.
Who are some musicians that you look up to? Who would you love to do a song with?
I really like Taylor Swift, Gwen Stefani, Kehlani, and  Lana Del Rey. I would love to do a song with Eminem or Drake.
Where is your favorite place you travelled to? Dream place to have a concert?
My favorite place that I've traveled too is probably Amsterdam or Bali. My dream place to have a concert would definitely be Madison Square Garden in New York. Location wise, I would love to perform somewhere in Japan like Tokyo.
What are you thinking about right now?
Right now I am thinking about what I want for dinner and what I want my next music video to be like.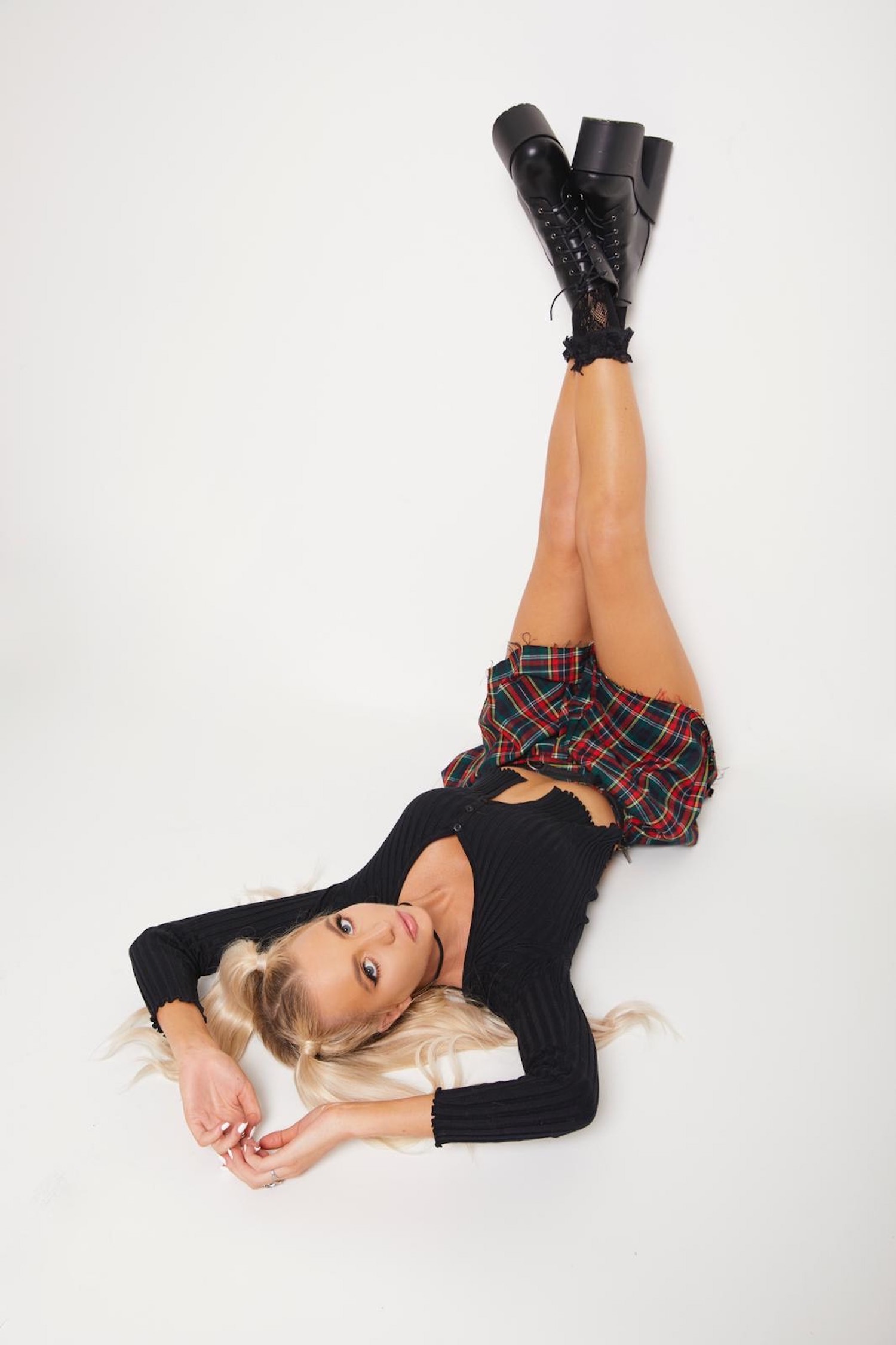 CONNECT WITH CEARA
photos / Mario Barberio
story / Vogue Giambri