story / Catherine Santino
"I want you to make me sick / Love me out my mind," dark pop newcomer CXLOE croons on her brand new single, "SICK". Maybe it seems extreme, but it's an all too common feeling for those of us who feel too much, too hard. "The song 'SICK' is about loving too much and never wanting to show it," the Australian-born singer says of the track. "Never having that middle ground or normalcy within yourself because your emotions are extremes of each other. Sometimes we want to be showered in affection and jewels and dinners, and sometimes we just want that raw emotion of feeling sick over someone, like an obsession. That pit of your stomach sick."
The track, which features songwriter and rapper Gnash, solidifies CXLOE as a force in pop music. "SICK"'s hypnotic beats and passionate vocal performance make the track as addicting as the emotions CXLOE sings about. Following CXLOE's string of successful bangers, "SICK" sets the stage for her domination of the LA pop scene.
Stream the track and learn more about CXLOE below.
Tell us a bit about the process of writing "Sick". Where did the inspiration for it come from? 
I wrote "SICK" based off my extreme personality and emotions, where there is no middle ground. I'm either zero or one hundred; I want all of it or none of it. I wanted to write a song that showed the intense feelings behind love and lust. I know there have been a million types of songs about love and wanting someone, but I wanted to put myself in the song and write my take on it. 
The way I feel is that I either hate it or I love it; my emotions are intense and very unique. The word "sick" encompassed that really well, wanting to be loved until you feel sick or wanted to throw up. 
Your music has often been categorized as "dark pop". What does that mean to you? Is that what you set out to create?
Yes, this is definitely what I set out to create! It took me a while to get there in the beginning. I was writing across all genres exploring my sound, and after a few trips to LA and experiencing various disappointments, the harshness of the city actually brought out a darkness in me. I had to put everything on the line and be vulnerable within myself to really write the songs that meant the most to me. Dark pop allows me to get that pop fix I crave as well as dive into the depth of my emotions.
How are you navigating the music scene in LA? Was it a drastic change from your native Australia?
Navigating the music scene in LA is like navigating Ikea blindfolded. Over the years, I have learnt my way around the city and grown but I'm still not sure I could put together a stool. Although, I do know now what's good and what's bad for me.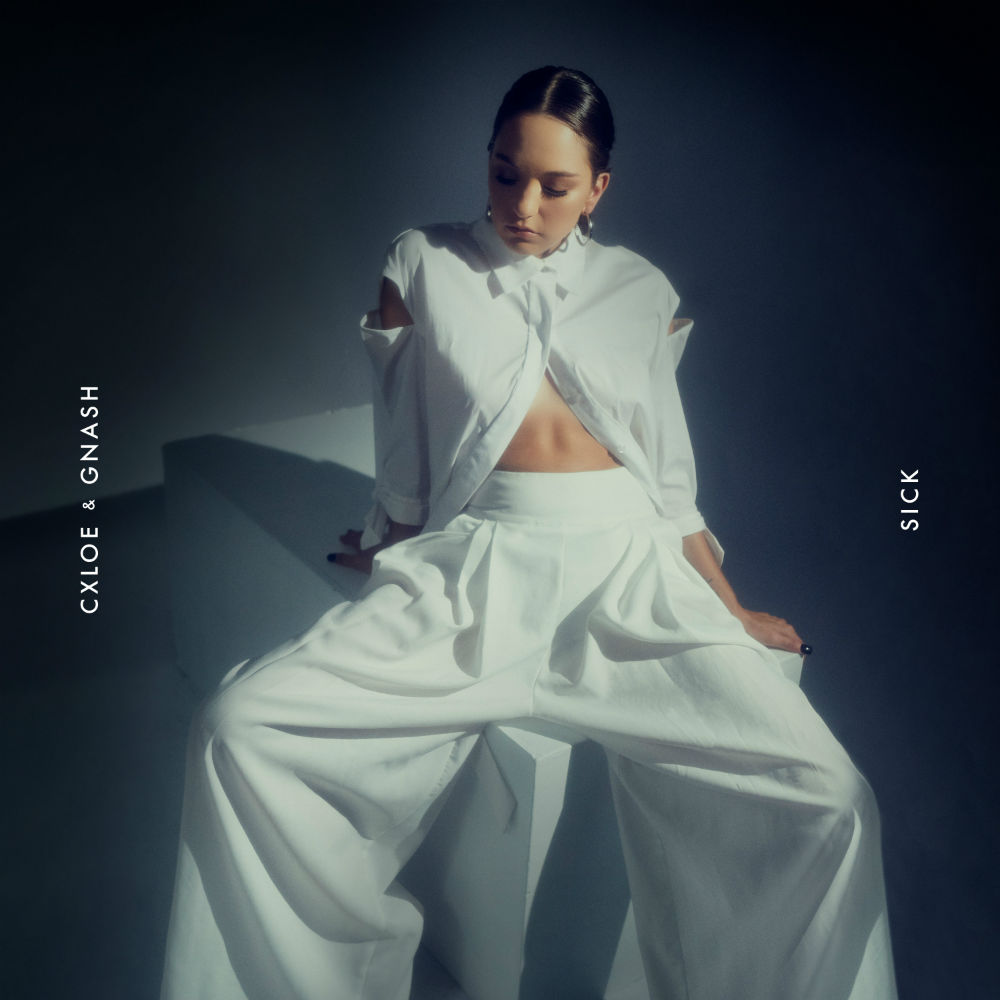 CONNECT WITH CXLOE
INSTAGRAM / FACEBOOK / TWITTER