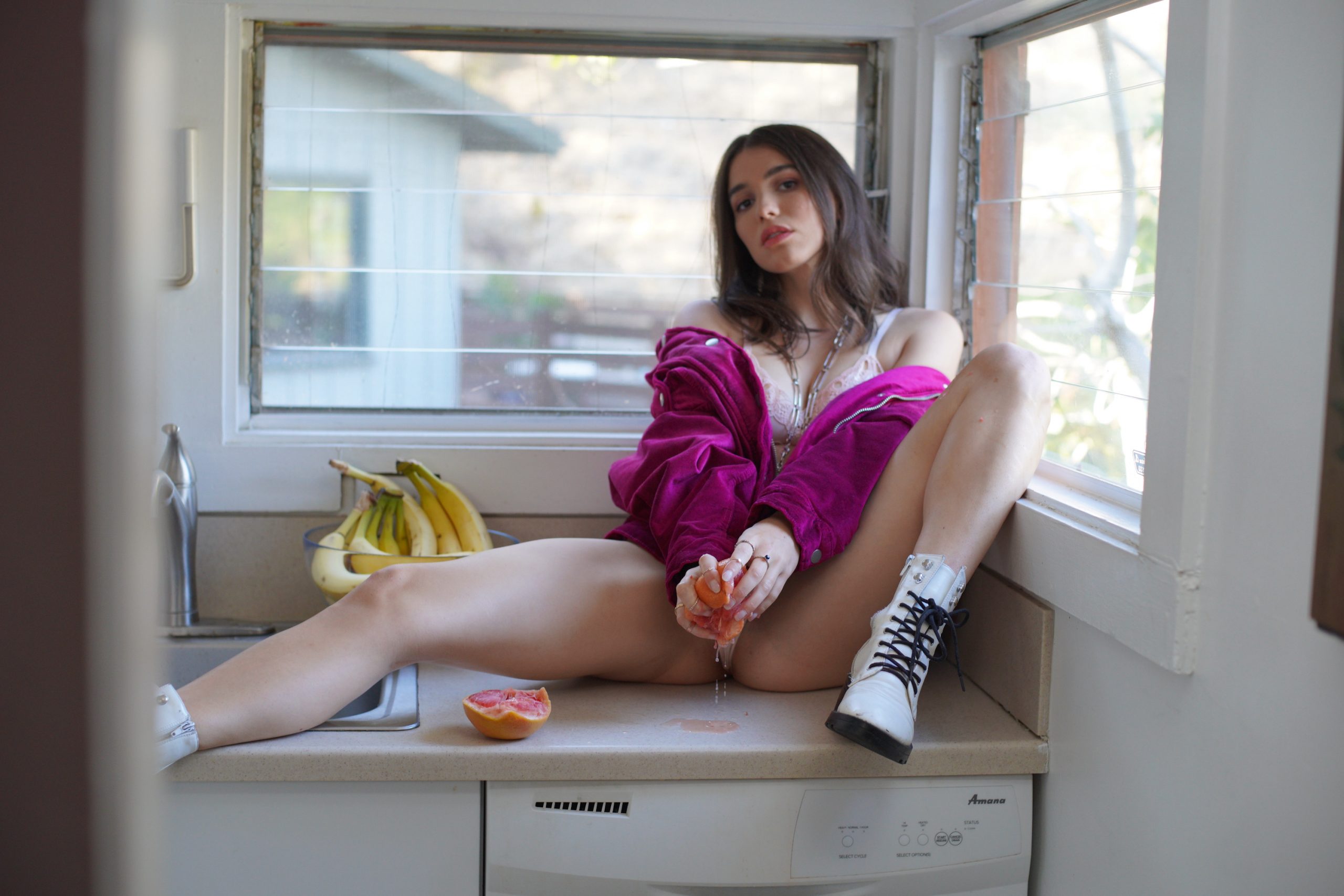 FLAVIA's resume is as colorful and long as the stamps on her passport, for instance, she's won the Grand Prize in the John Lennon Songwriting Competition, she's penned songs for various artists across the world and she's also lived In Italy, Ireland, and in a good chunk of 'Merica too.
""Women have not been given the same freedoms of expression in their music as men; so often men say ass, tits, pussy, dick in their songs and we don't bat an eye, then a woman says it and everyone oohs and aahs as if it's some sort of rebellious act"- FLAVIA herself.
When subtlety won't do, the situation calls for a more direct and bold approach. "EAT"  is a reclamation of female sexual needs and wants that moves the framing away from a male-driven understanding and into the hands of the owners of the pussy -or what have you- infrastructure themselves. It is the time of music served around Empowerment, and artists like FLAVIA are leading the ministry. Here's what she had to say about this and that:
What goes into putting out a song so Bold and Forward? there's a lot of attitude and self-confidence in its sound.
When I'm writing it, I don't think twice. It's only afterwards that I start overthinking it and the nerves kick in once I realize that I'm sharing my most intimate, unfiltered thoughts with the world. Thoughts like "what will Grandma think?"…LOL. You know?
Aside from all the brain chatter, I'm so proud to speak openly about subject matters that men have had in songs since I was a kid, yet somehow the world didn't seem as ready to hear those same things from women's mouths. Enough of that. We can say ass, pussy, suck my dick ETCCCCCC. I'd like to help normalize our own unapologetic freedom of expression.
I'd also like to acknowledge my co-writer, Dreux. We always have the most open, honest, fun, weird, special sessions so I think that played a big part in this crazy lil' love child being born.
You're not new to writing empowering and encouraging anthems like EAT, where does your passion for activism come from? who inspired you to make music as a tool for social change?
It started about 5 years ago when I wrote my first single, Hateful. It was about bullying and being kind and I did a whole anti-bullying campaign around it. People from all over the world started reaching out to me saying "your song saved me today", and that they were able to get through dealing with the bullies at school. I couldn't believe that my song could help and touch people across the world and make their day somehow a little better. I think that fueled the fire and since then I have wanted to mix pop music with messages of empowerment, social change, and talk about the things that people may be scared to talk openly about, but in a really digestible pop way. I think music can change the world.
How big a role would you say sexuality plays in your music?
My sexuality and my music are both a huge part of who I am, so I'd say it's all deliciously entangled. Music was instrumental to me **pun intended ;)** in working out the feelings in my head when I was first discovering my queerness. Sometimes I'm writing about feelings I didn't even know were sitting there under the surface. It's so therapeutic.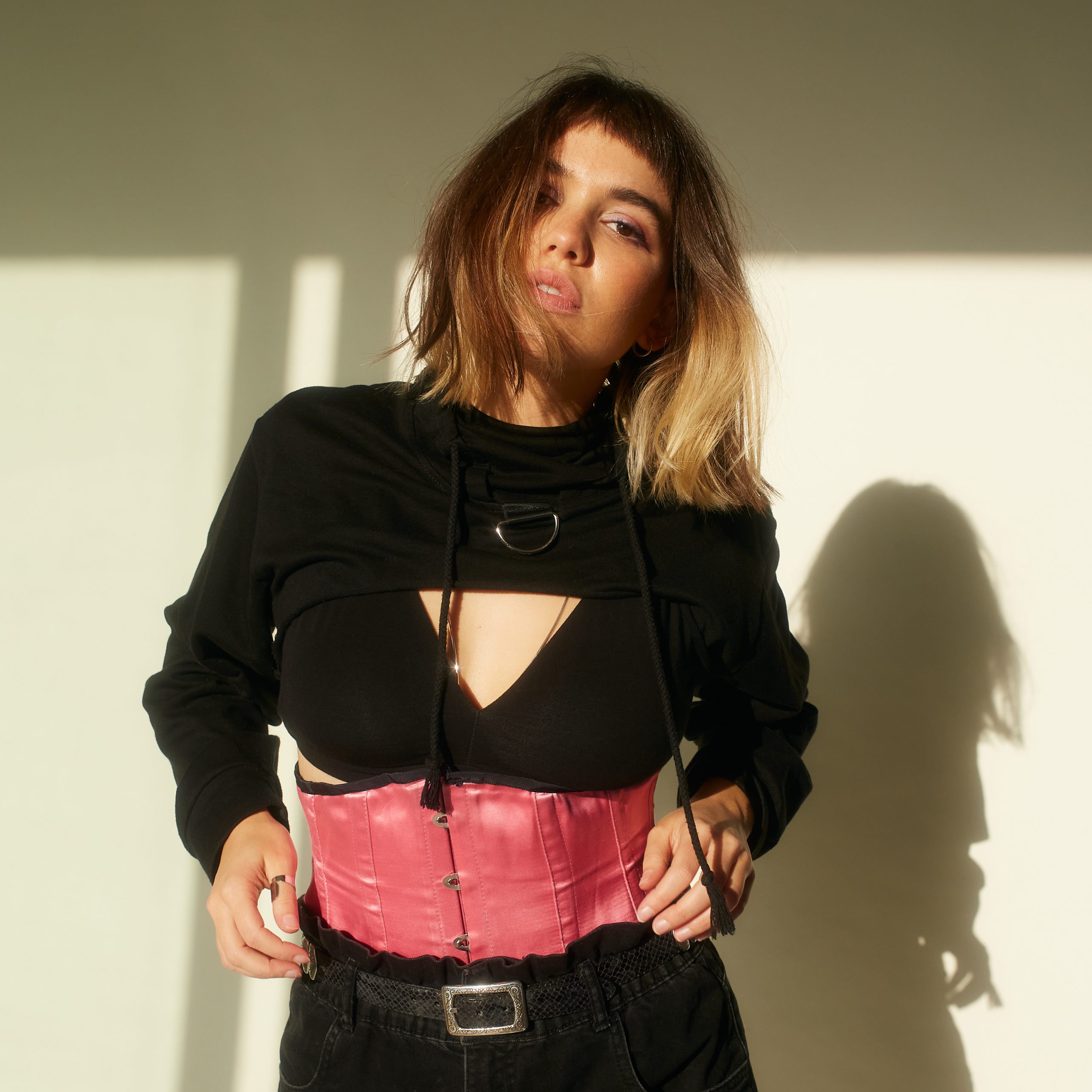 What has been your most exhausting moment and your most rewarding moment so far in your career?
I had a really tough 6-8 month burn out where I felt that I was working so hard, and was so close to some big opportunities that ended up falling through. In the end, the months of hard work felt all for nothing. But of course, that's never how it works. I think the hardest times pivot into defining moments of growth. I would say the most rewarding part has been an ongoing process of slowly building my team. I did everything alone for so many years so to finally have a team that cares and supports me is an incredible feeling. **Shout out especially to my manager, Ryan, and lawyer, Deprise, who are the absolute dream team!!! <3
Loved you made a reference to Aretha's R-E-S-P-E-C-T on EAT. Besides your own, what other female singers should we be listening to in 2021?
YES. That was a fun moment in the writing session! There are so many artists that I love. Many of which are my friends here in LA! Laura Jean Anderson, Mae Deline, Mothica, Royal & The Serpent, LACES, UPSAHL, Nina Chuba, Jessie Reyez, Donna Missal, Sasha Slone, Sevdaliza, Julia Michaels, Rosalia, Ashnikko.
What are you working towards with your career at the moment? is there a "milestone" in your mind right now you're focused on achieving?
I'm currently in the process of moving back to Europe and making myself bi-continental between EU/UK and LA! That's been a dream for a long time. I'm excited to start working with more creatives on that side of the pond! That's a more immediate goal, otherwise, I'm really hoping to start touring and playing festivals soon in the EU or US. I think that would be a big milestone for me.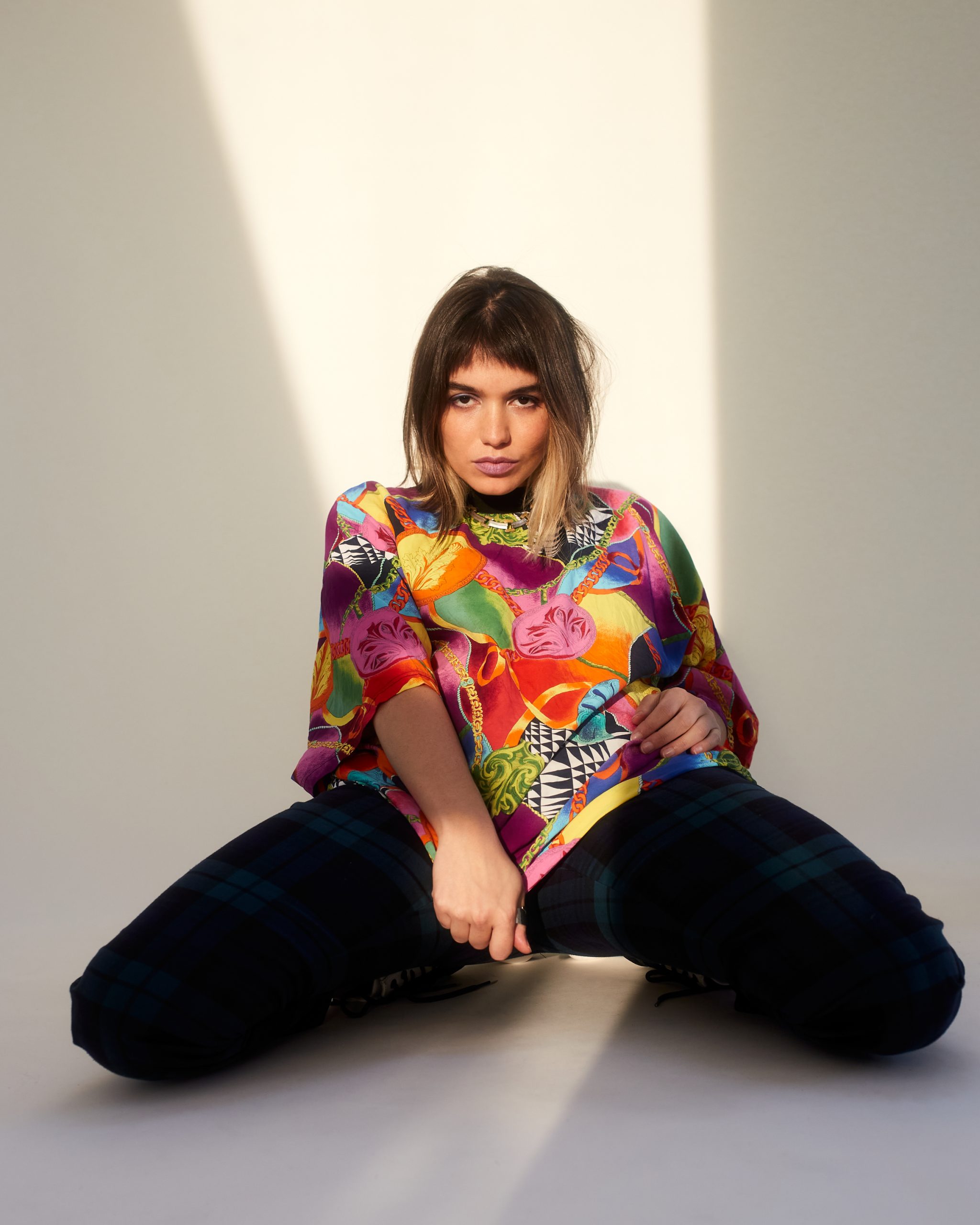 You're a certified Citizen of the world, or at least closer to that ideal than most of us. Which of the cities you've lived in holds the most special place in your heart and why?
Wahhh this is an impossible question. It's like asking what's your favorite song or child ha. I would say they all bring me joy and have been a part of me in such different ways.
Dublin, Ireland was my most formative years. I still have so many lifelong friends, and family there so when I'm back it really feels like I'm going back HOME. Florence, Italy is one of the most beautiful cities in the world and when I'm in Italy I feel so connected to the Italian culture that is deeply rooted in me. LA shaped who I am as an artist, my skill sets, and had so much to do with me figuring out my sexuality and life in general. I don't think I have as deep of a connection to the city itself, but more of the people and experiences, and opportunities I've had here.
Lastly: What's your favorite thing to EAT?
EGGPLANT. No joke, I could marry an eggplant. Anyone who knows me knows that I am a fiend for it. Whether it's cooked in Asian, Italian, Indian food or just grilled simply at home I cannot get enough of it. Oof my mouth is watering okay byeeeee gonna go make some eggplant.
CONNECT WITH FLAVIA
photos / Basil Mironer & Aaron Deppe
story / Samuel Aponte