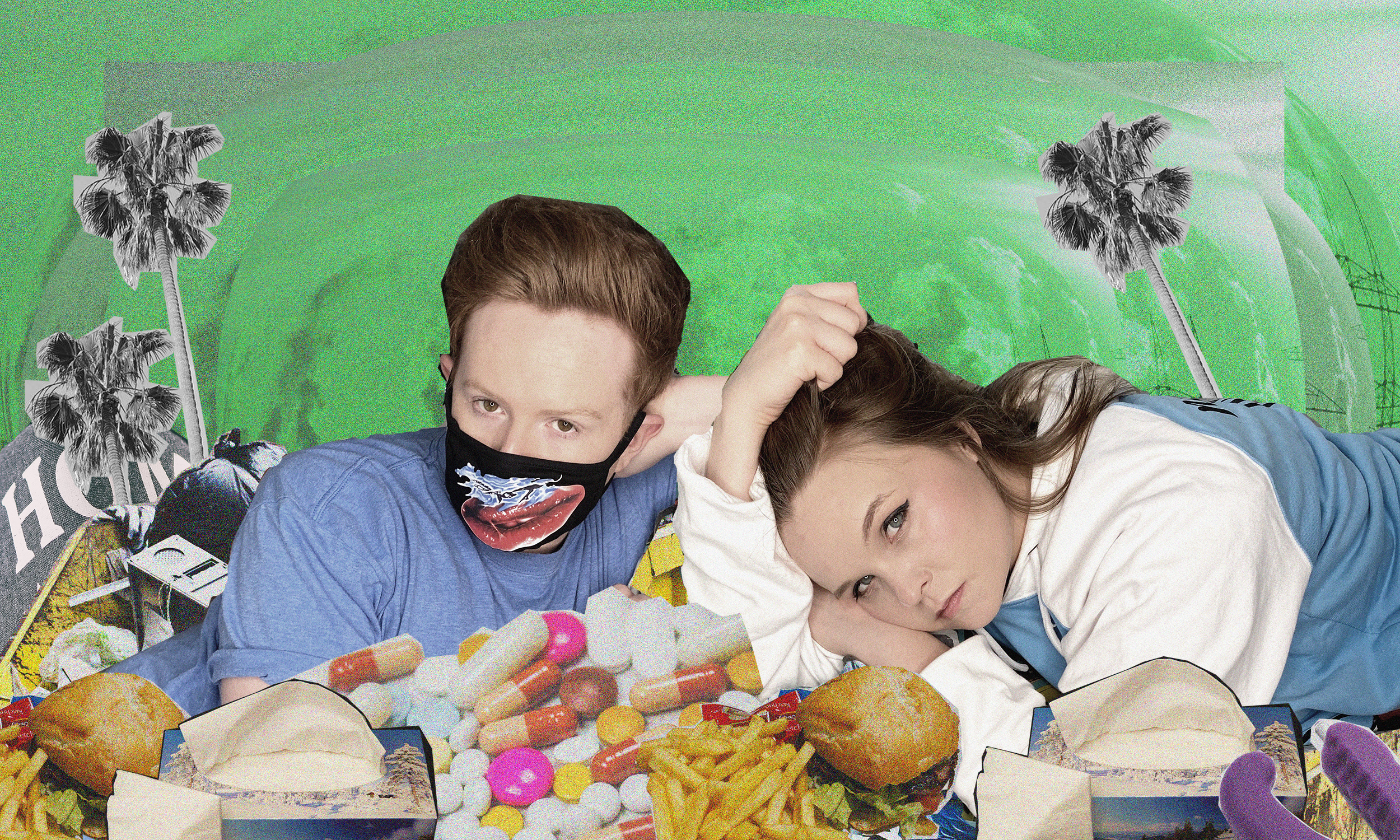 Cherryade's music is like walking into a strip club, it's like the transition song in a season two Selling Sunset episode, it's like teen moms on spring break. Their music is nostalgic of our early 2000's sex icon Tila Tequila's music mixed with modern frustrations and instrumentals. The vulgar talk rap transcends us into a different realm where we can candidly and unapologetically talk about the things we are uncomfortable by- sex, mental health, politics.
Cherryade just dropped their double single "Only fans/ Sick!" – their ode to the empowering platform and to their sickness caused by being trapped in quarantine for so long. They rap witty erotic lines over 808's and sirens, while poking fun at serious things like our world falling apart. We got to talk to the iconic duo about their style inspo, their perfect day in London and Onlyfans!
Who or what did you draw inspiration from when you were forming your duos unique vibe and style?
 Ella: Our music and style go hand in hand, we both have a dark sense of humour and
love including references to pop culture and current affairs, and just make everything tongue and cheek. I think our style reflects this too. My favourite designer is Phillip Normal, he's one of my idols – I love how he is able to make fun of everything.
Alex: I think we both love a big variety of music and tend to pull from all over the place. For this mixtape I think you can definitely hear the frustration of being on lockdown and the whole world falling apart – it's more loud and messy and distorted. Style wise I'm slightly obsessed with Moschino – I love how over the top and bold Jeremy Scott is, and it suits the music.
Have you tried Only Fans? Is it all the rave? Have you made any money?
Alex: We've not actually tried it! I've got a friend who now makes a living off it though and can afford to travel loads off the back of it. I think it's a good thing if people are using it to empower themselves and gain confidence in their bodies, and especially if it creates a safer environment for sex workers.
Ella: I'm a massive fan of Only Fans! It's so refreshing to see something real and people who are actually enjoying themselves and owning their sexuality.
If your songs could be on any TV show which would it be?
Ella: Anything John Waters has directed. Again one of my idols, so that would be a dream come true for me! I'm also a huge fan of Handmaid's Tale, that would be a cool sync to get!
Alex: I've always wanted our music to be used in a strip club scene. We came close with our song 'Get By' being used on Bad Girls Club where they're all naked in a hot tub partying in Vegas haha. Maybe 'Good Girls'? I'm a massive Buffy fan and there was meant to be a spin off in development – if that ever happened that'd be the ultimate dream come true.
What was the songwriting process like? Were there certain lines that it all branched out from there? 
Alex: It originally started with a rough track idea that we both loved, Ella freestyled the verse melodies, and it all sort of went from there. The production isn't your obvious pop song as it's quite dark and gritty, but I was really keen on us having a topline that was more melodic and poppy to contrast the beat.
Ella: Lyrically we'd already made a list of topics we wanted to write about for the mixtape. We always like to write about things going on in society and in politics, and tell a story. OnlyFans is obviously 'controversial' and not what you'd usually expect to hear written about in a pop song so it had to be done.
What's the perfect day in London look like?
Ella: I love the Museum of Childhood in Bethnal Green. I used to go there all the time as a kid and now they've added toys from my generation so it's like double nostalgia. Also the west end! I'm struggling at the moment not seeing live musicals, I also just miss hanging out in Camden and central with friends. There are so many perfect days to have in London. I hate corona!
Alex: I love London Zoo. And fancy restaurants like Hakkasan. And shopping. Nothing better than trying on fancy clothes in Selfridges that you can't afford.
 How were you able to find empowerment during quarantine?
Ella: We were staying together during lockdown so it gave us a lot more time than we'd usually have to write and produce and bounce ideas off each other. I think we both have a lot more confidence now with writing and a much stronger idea of where we're going musically.
Alex: Production in particular is definitely something that I feel a lot more sure of – this mixtape is batshit to say the least but the beats are insane!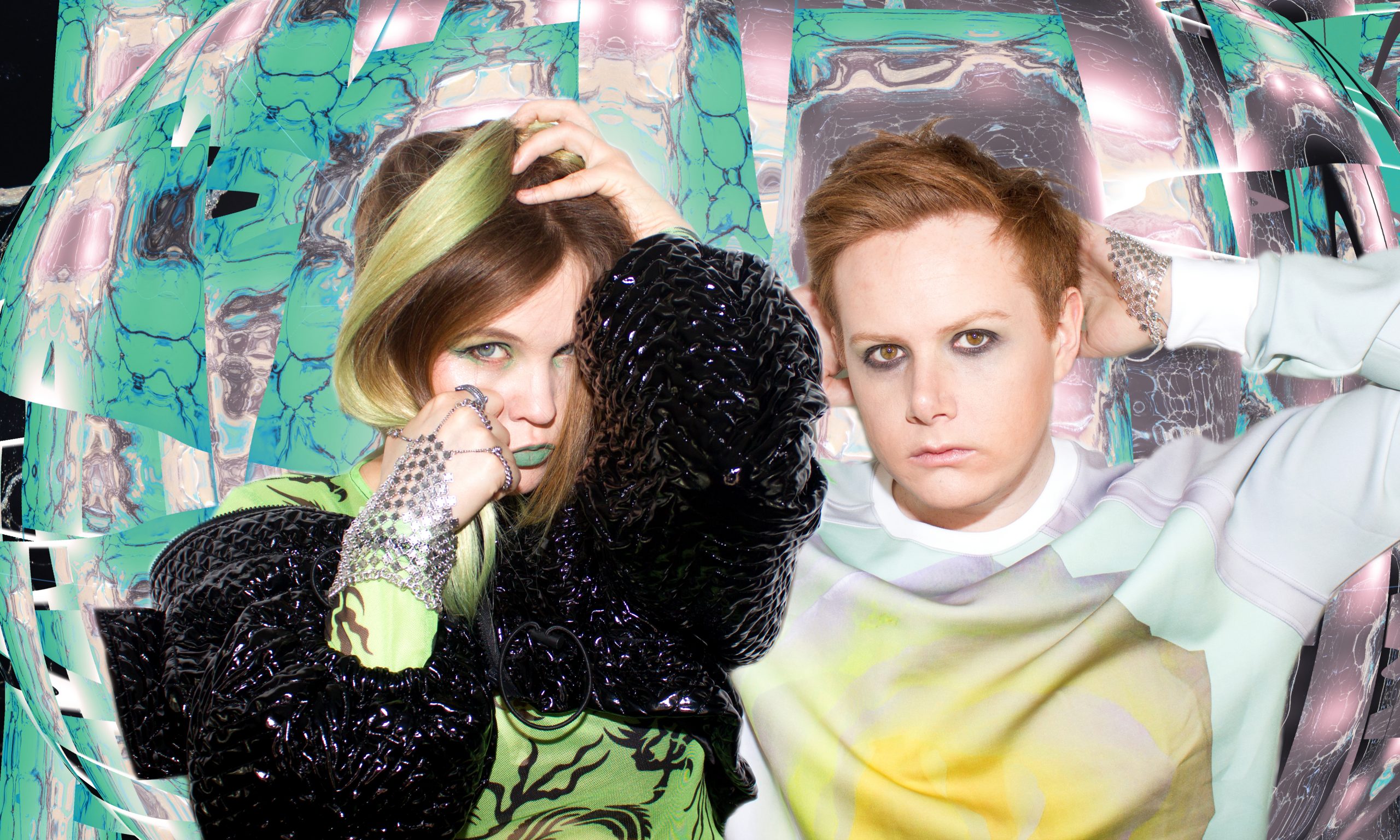 CONNECT WITH CHERRYADE
photos / courtesy of artist
story / Vogue Giambri