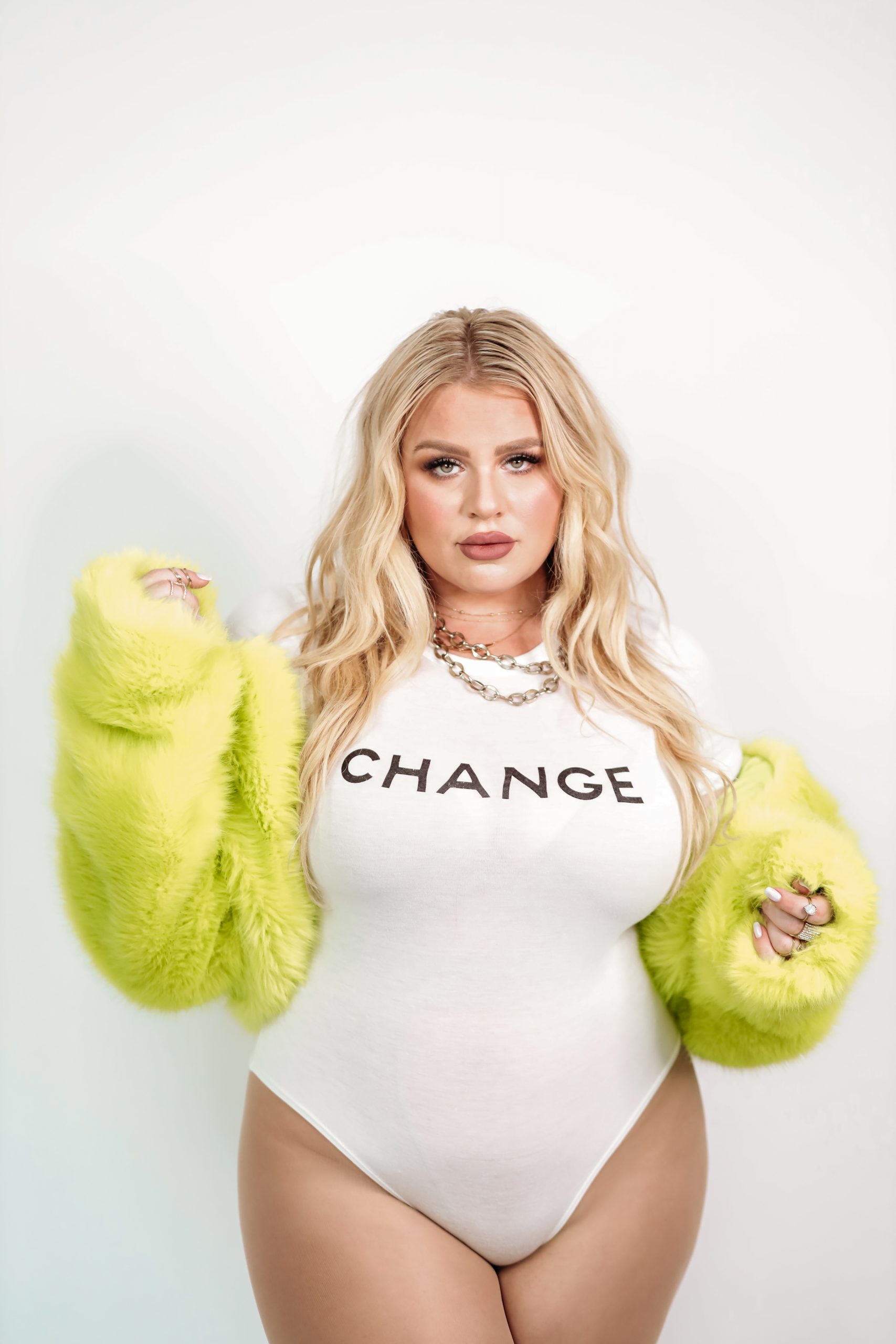 The feminist, powerhouse, pop queen Chel has a new song out now called "Nasty Woman," and she wrote it in honor of her Grandmother. The song is an empowerment anthem dedicated to all those women who deserve better, who deserve equality and who deserve their worth. Chel grew up alongside strong women, including her grandmother who protested, helped the women's movement tremendously, and paved the way for her children and grandchildren. Chel is ready to take her place and continue paving the road her grandmother started.
Chel dropped a music video for "Nasty Woman," and it is a powerful piece of art filled with powerful women. The video starts with someone trying to play her like a puppet, as she sings about being under paid and turned away. It features many women writing on posters, proudly announcing they are nasty women, and protesting in the streets. We have a lot to learn from Chel, and she will not be ignored because if demanding our rights and our worth makes us nasty women than I guess that's what we are. I got to talk with the singer-songwriter about shooting the video, her feminist up-bringing, and writing "Nasty Woman."
I can see you have a very big feminist heart inside of you. What was your idea of feminism growing up and how has it evolved and got you to who you are today? 
It's interesting, growing up I was told that I could do or be anything I wanted to be. I was surrounded by strong women on either side of my family. I never really questioned women's equality because I didn't actively see women's oppression. I was also being protected from some of the harsh realities that I would later come to understand. As I got older and entered the real world, I saw how in every aspect of a woman's life, she is pushed or molded to fit a box. For as long as I can remember, I've been told how my body should look. For as long as I can remember, periods and women's health have been taboo topics. For as long as I can remember, I've seen messaging and actions in which are meant to show a woman "her place." I've seen as our culture has shamed women for owning their sexuality. In my adult life, I recognize more and more the inequality in pay and position. I see these things and understand how important it is to speak up. The louder we become, the harder it is to ignore.
What inspired you to write "Nasty Woman?" What was the song process like? 
For the holidays, my grandma decided to send each of her grandchildren a little bit of money to do whatever they wanted with it. I decided to take that money and to write a song in honor of my Grandma. My Grandma is one of the most inspiring women I know. She was in the first class of women to go to Wharton Business School. She had four children and then went to American University for law school at the age of 45. She was one of only two women over the age of 30. She worked for Ralph Nader and she helped pass bills that are still in effect today. She marched to protest the war in Vietnam. She started her own business in a male dominated field. She put all of her grandchildren through college and for some, graduate school. She has always been a woman without boundaries. She allowed me to see what it is to be a strong woman. She raised three strong women and because of the three strong women she raised (who are all equally impressive) she has strong granddaughters. We grew up knowing we could shoot for the stars because she paved the way.
When I wrote Nasty Woman, I thought about how there is a trend in current popular culture of calling strong women "Nasty." I wanted to make a women's empowerment anthem that is pretty and gritty all at the same time. I wanted to speak on the fact that women are still paid substantially less to do the same job as a man. Women Olympians make HALF what the men make. I wanted to address women being objectified and turned against each other instead of Being encouraged to supporting & empower each other. I don't believe in superiority, but I believe in EQUALITY. My grandma, who I wrote this song in honor of, worked hard for change so that I could have the CHOICE to live the life I live today. The reason this is important to me is because there is still change that needs to happen all around the world. In many cases it is being covered up. I want to make a statement and I want it to be LOUD. I want our daughters and granddaughters to know equality and if I can help move that ball, I want to do so.
The song process was relatively simple! I went over to Mike Hart's house and we sat down and came up with a basic production line. We then went on to record various melodies and to choose the best ones from those melodies. After that, I decided I had wanted to write a women's empowerment anthem. We ran with that idea and came up with Nasty Woman. It only took us a day!
How was it shooting the video? Who came up with the concept? What do you hope the viewers take from watching it? 
Shooting the video was great! I had an idea in my head, and I took it to the videographer, Jayson Vaughn. He really understood my concept and brought it to life. He added some of his own ideas that I loved. I think it came out very powerful and I hope that people watching it feel the emotion behind it and take it as a call to action.
Where are you from? How has it made an impression on you? Where are you settled now?  
I am from Springfield, Illinois. I love Springfield. Springfield is home. However, it wasn't always the most conducive place to dream of a career in entertainment. I love that it gave me a sense of community but at the same time, it also gave me challenges that I had to overcome. These are life lessons that have built me and made me stronger through my life. From Springfield, I moved to St. Louis, Missouri where I lived for eight and a half years. After hitting a plateau in St. Louis, I decided it was time to move to Los Angeles. I didn't know anyone in Los Angeles, but I knew that it was the next step I needed to take to continue my career. I am now living in North Hollywood; CA and I love it!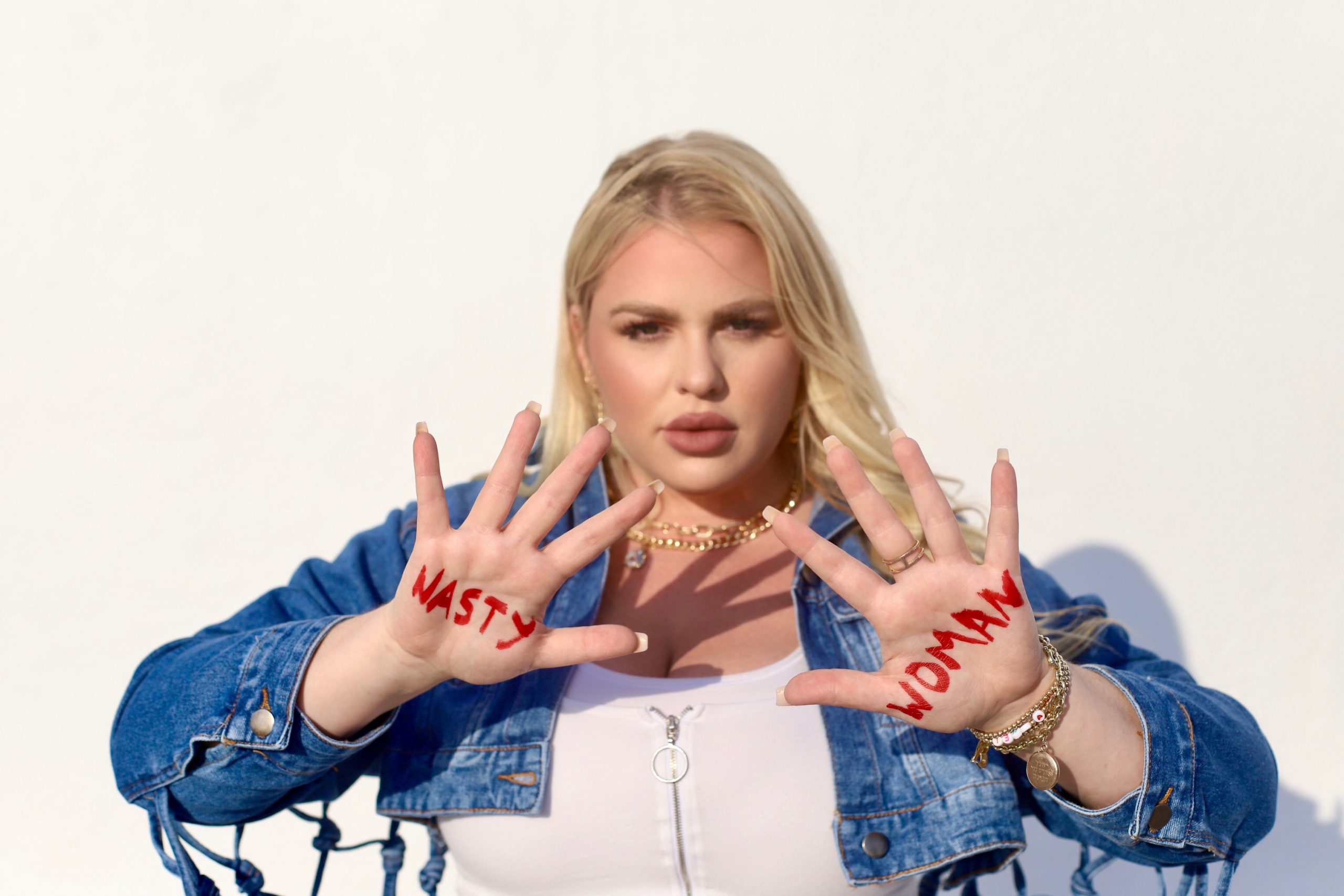 Who are some of your musical icons? Who would you love to open for? 
I have so many musical idols! It really is hard for me to make a choice on that. Stevie Wonder, Freddie Mercury, Elton John, Hall & Oates, Sia, Adele, Rihanna, Lizzo, and Ben Folds to name a few. Opening for any of them would be a dream.
What's the biggest lesson you learned this year, and do you have any advice for young girls trying to do the same thing you're doing? 
I learned that there is always another route. Sometimes when it looks like there are no options, you just have to look outside of the box. There's always something that can be done, it just may not be what you had originally thought it should be. My advice would be to not get too hung up on instant gratification. The greatest accomplishments take a lot of blood, sweat, and tears! Don't give up when it gets hard. When it's hardest is usually when you're about to make the biggest breakthrough! Also, don't let anyone tell you what you can and can't do! If you believe it and you work for it, you will.
How have you been taking advantage of your time during quarantine? 
I decided to create a TikTok account and I've been really focused on that. I started working on my photography, it's a hobby that I enjoy that I wanted to really dive into. I've been doing a lot of modeling. I decided to take the time to really focus on releasing some new music. I bought all the equipment for a home studio and now I need to take a little time to set that up and start learning how to use it! So, overall, it's been a very productive quarantine for me!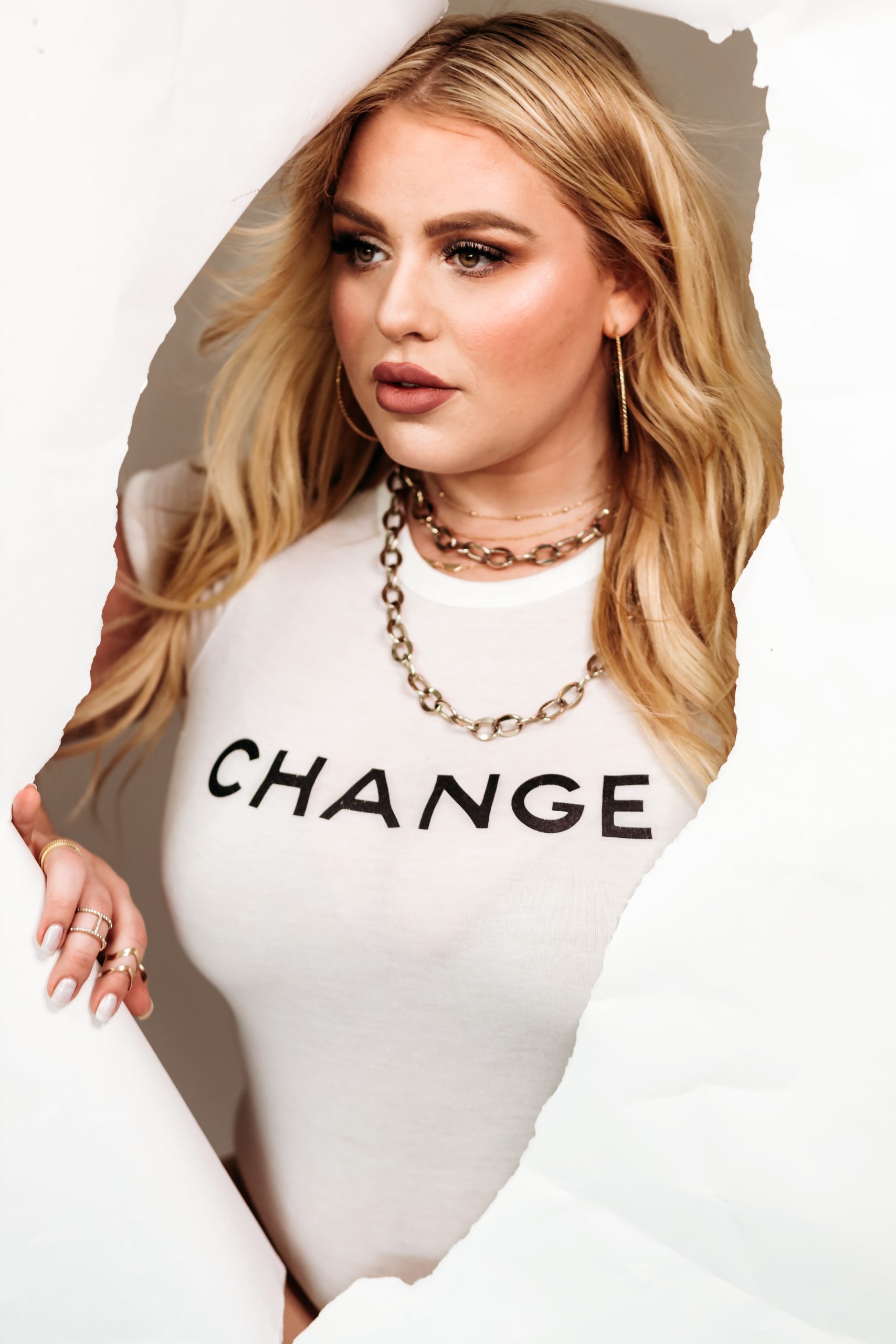 CONNECT WITH CHEL
photos / courtesy of artist
story / Vogue Giambri