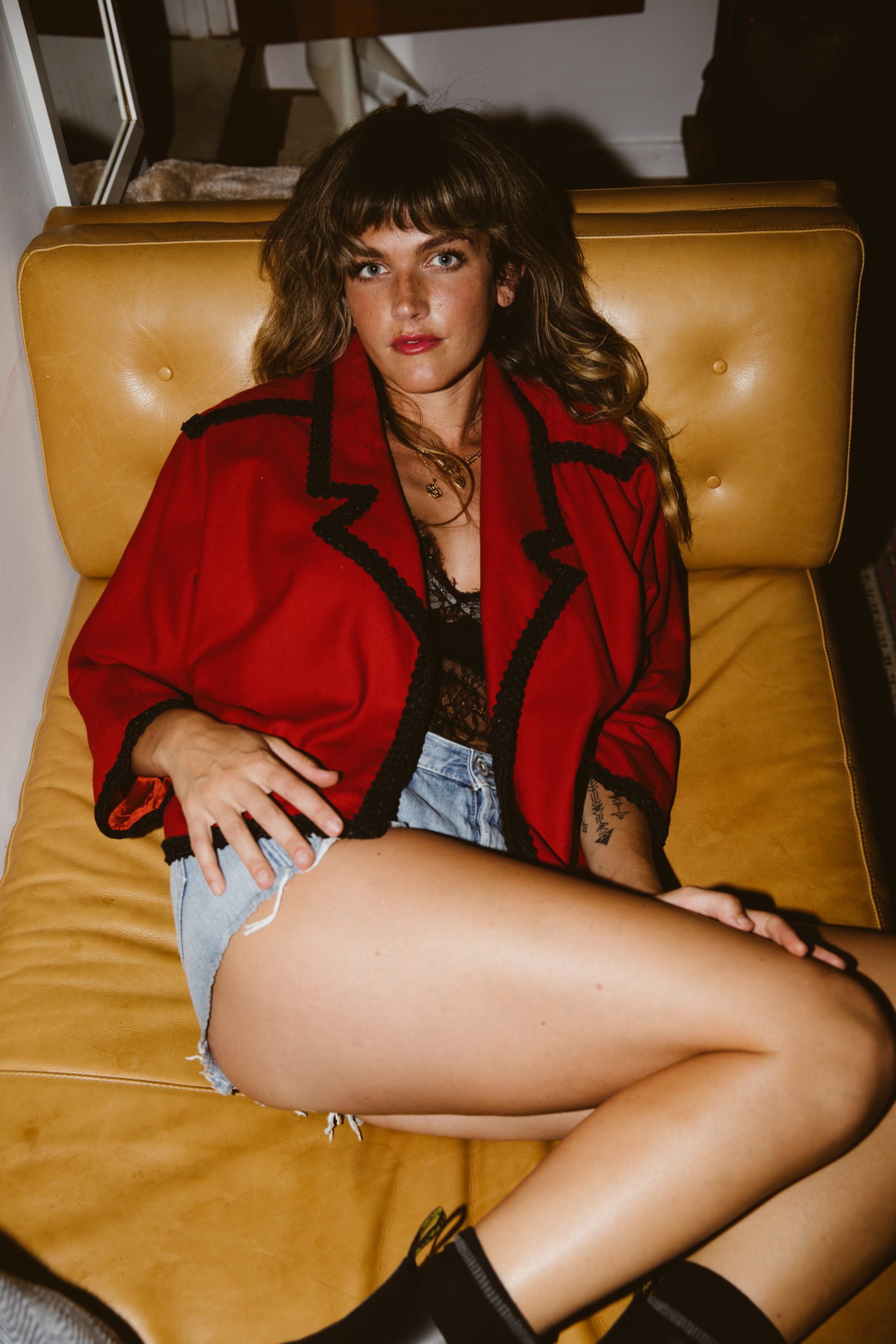 We can learn a lot from singer-songwriter Boh Doran. She is Wonder Woman and we're all wondering how she's doing it. Boh grew up moving around constantly, she tried to settle in DC while studying politics but found herself still moving constantly whether it was all the way to Thailand or just moving from club to club performing in various bands. When she finished her BA, she moved to New York City after getting signed but, surprise, she's in LA now, bringing her 'cities lived in' body count up to a whopping 10 and we won't be surprised if that number keeps growing.
Speaking of surprises, she even had a surprise pregnancy leaving her with a gorgeous baby boy, Rocket, a name representing the way he came into the world. Not too soon after the baby's entrance, she finished a cover song she'd been brewing for years "Drugs Don't Work". A dreamy vibe of a song. A song that she produced after teaching herself how to do so. She really is Wonder Woman. We got to talk to indie pop queen Boh about the secret to doing it all, poetry that inspires her and how she's staying sane during quarantine.
You know that experiment where they put headphones on plants and play music to see how it grows? What music do you play baby Rocket? Are you hoping he grows up to have certain music tastes?
I haven't had any concrete plan for Rocket's music digestion. He just hears what we listen to. As he gets older I hope he listens to all kinds of stuff and picks for himself. I'm not the type of mom that says "oh we gotta make sure he is listening to Chopin and Beethoven so he'll get into Harvard."
So, Im not totally sure what other parents might playing for their babies, but lately we have been listening to a lot of 90s alternative; Semisonic, Third Eye Blind, Alanis Morissette, Natalia Imbruglia, etc.
Also, we have sang "The Impossible Dream" pretty much every day since he was been born as part of his bedtime routine. The lyrics are so sweet, and contain just about every life lesson you need: bravery, humility, generosity, believing in yourself, etc.
How have you managed during the pandemic with having a baby and making music? Any tips on how to do it all – follow your dreams and be a mother?
Some of the first advice I got about this was from a friend who is also a mother and artist. It was to be able to "create amidst the chaos." I don't think a lot of moms dive into a big creative project in their baby's first year, and I'm not saying I necessarily recommend it either. It really is total and udder chaos.
Personally, I am unable to function as a human if I don't have something to work on. It's how I thrive and am happy. I want to set that example for my son in this way. I'm always home and get a lot of time in with him, but also always have a project happening alongside of the day. Sometimes he is on my hip while its happening…whether its mulling over lyrics, finding a guitar part, or arranging something in Ableton.
The computer stuff and actual recording is a bit harder. For whatever reason, my baby hates when I am looking at a screen. He is also very audible in just about every vocal or percussion take that I've recorded. I've learned to be extra efficient with the time I get during his naps and after he falls asleep. We don't have any family here, but since the pandemic, my partner Rob has been home and I've been able to work at a more steady pace.
Drugs Don't Work has been a song you've been brewing over quite some time. Is that how most of your songs come about? What is it like thinking about one song for so long and how do you get the motivation to continue to work on it?
I think it depends on the song and what's happening in my life. "The Drugs Don't Work" cover was an idea that started a few years ago and was put on pause for many reasons. Right after I had Rocket, I really started focusing again. Maybe I saw a new meaning in it… I slowly worked on it for a few months after he was born, just a little bit every day I could… time and energy was sparse. Then, as my energy started getting back up, things started shutting down, and Rob was home more, so it was just easier to follow a thread and finish music faster.
The other three songs I'll be releasing came a lot quicker, start to finish – to write, produce and mix. Lyrics are the most time consuming for me by far. There are so many options of what you want to say, how you want it to come off, and if it matches the tone of the production idea. A lot of people say to first write the song and then add the production, but I need to have some kind of sonic bed for inspiration. If I didn't have a teething infant to look after or maybe had a studio outside of the house, it would likely be a lot faster. But I know quality doesn't necessarily come with speed either.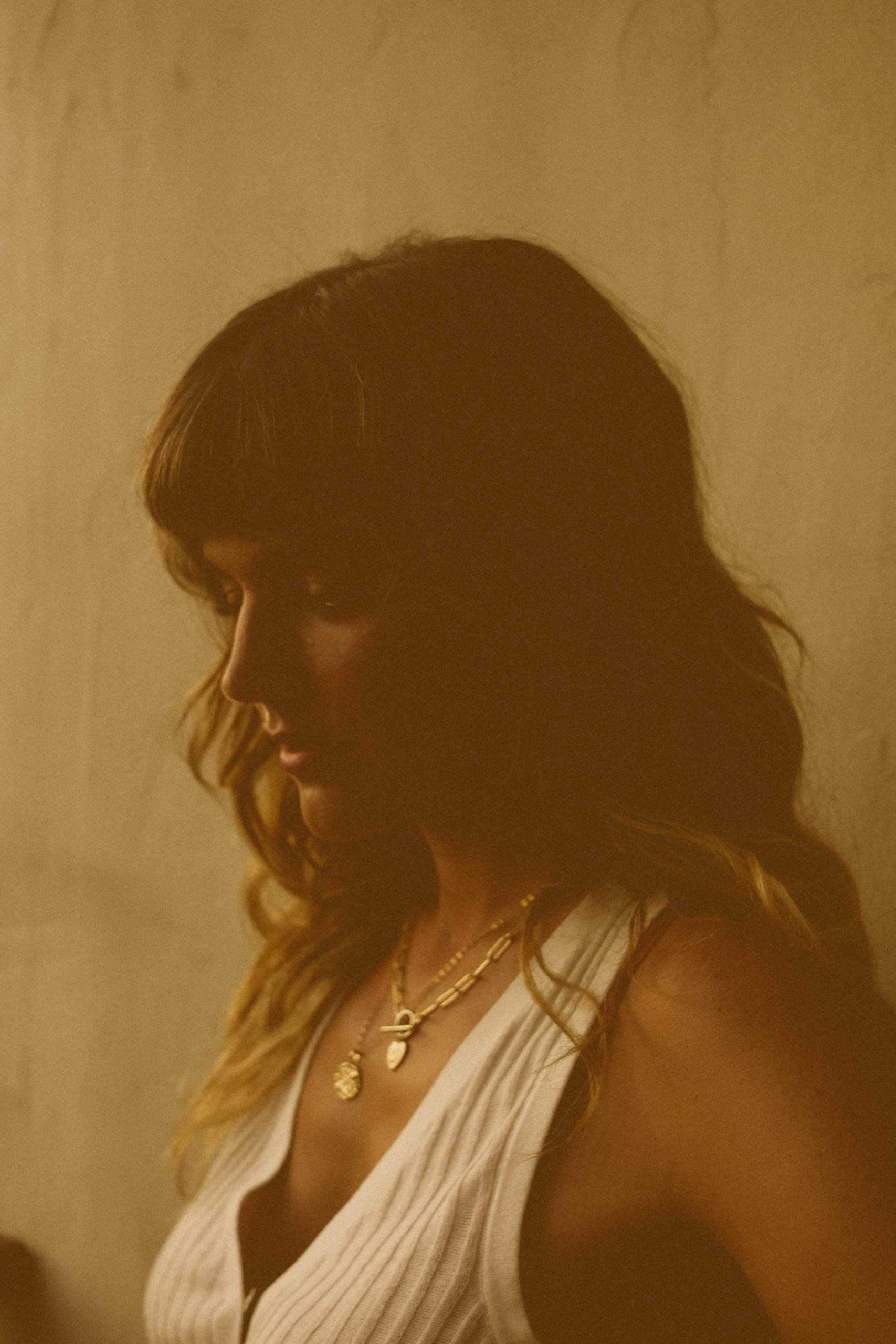 I see you write poetry. Who is your favorite poets? Is there a certain poem you reread when you need the inspiration?
So actually, I USED to write some poetry. In college I took some classes and I credit that time in my life with the beginning of my writing journey. Today, I'd say they are more lyrics than poems, although some of the pieces still haven't made it to songs yet. When I lived in New York, I loved spoken word poetry. I would go to the Nuyorican Poet's Cafe and watch people perform all the time. The good writer/performers feel like they are giving the most powerful political speech combined with a sermon, and have a cadence that feels almost like its being sang.
I'd say the most influential poetry I've ever read is a book I was given by a stranger of an anonymous poet in Brooklyn at Gimme Coffee in like 2012. I think it was a Russian translation? I know that sounds vague and odd, but its true! I remember reading it while I was walking home and the colors of the flowers off the sidewalk felt like they were actually getting brighter. I can't find that book now and I am so sad… I think I lost it on one of my many moves. Lately, instead of poetry I will pull up song lyrics. Like maybe Sheryl Crow or Bob Dylan or something. I know everyone references Dylan but there is a reason for that.
You've lived in a lot of cities growing up. How has that affected your writing? Is there a place that you still think about today? Was moving around a lot fun for you at the time or was it hard to just get up and leave again?
I think being able to write lyrics and melodies anywhere has come from the transient nature of my upbringing. Car rides, walking… anytime I am physically moving is when I get ideas. Moving was of course hard – saying goodbye to friends, having to get settled in new houses, but I think it made me a stronger person. I am not really a creature of habit, I always welcome the new thing. I certainly didn't stop moving once I was on my own either. I've lived in 10 cities in my life. It has taught me me how to work with change, and be flexible and malleable.
What's been keeping you happy and sane during quarantine?
I've basically been in quarantine since I got pregnant a year and a half ago! My quick list: Take-out food, keeping the windows open, going on walks, taking deep breaths, staying thankful, remembering there is always a silver lining and that the only way out is through.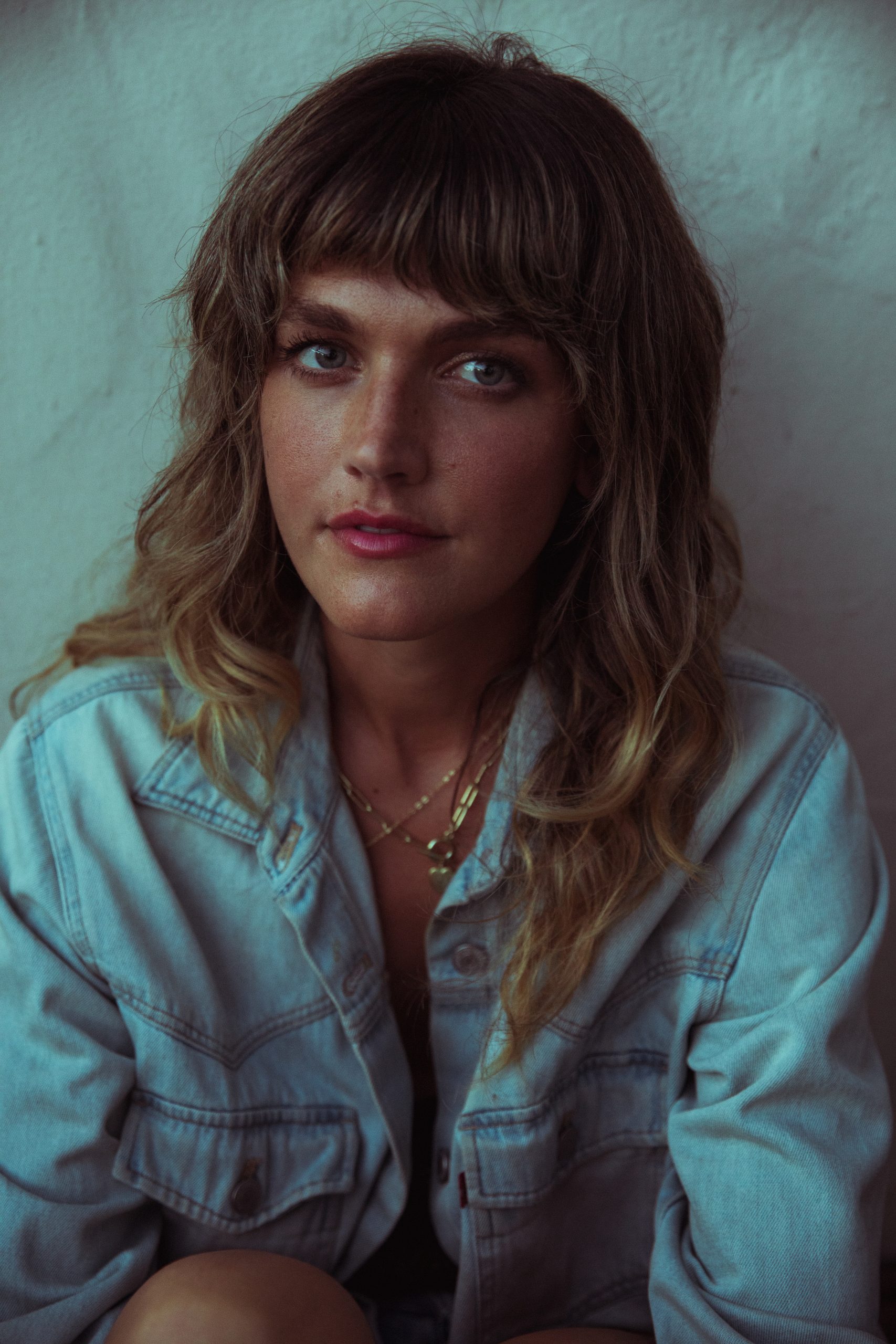 CONNECT WITH BOH DORAN
photos / Sarah Barlow from Lowfield
story / Vogue Giambri