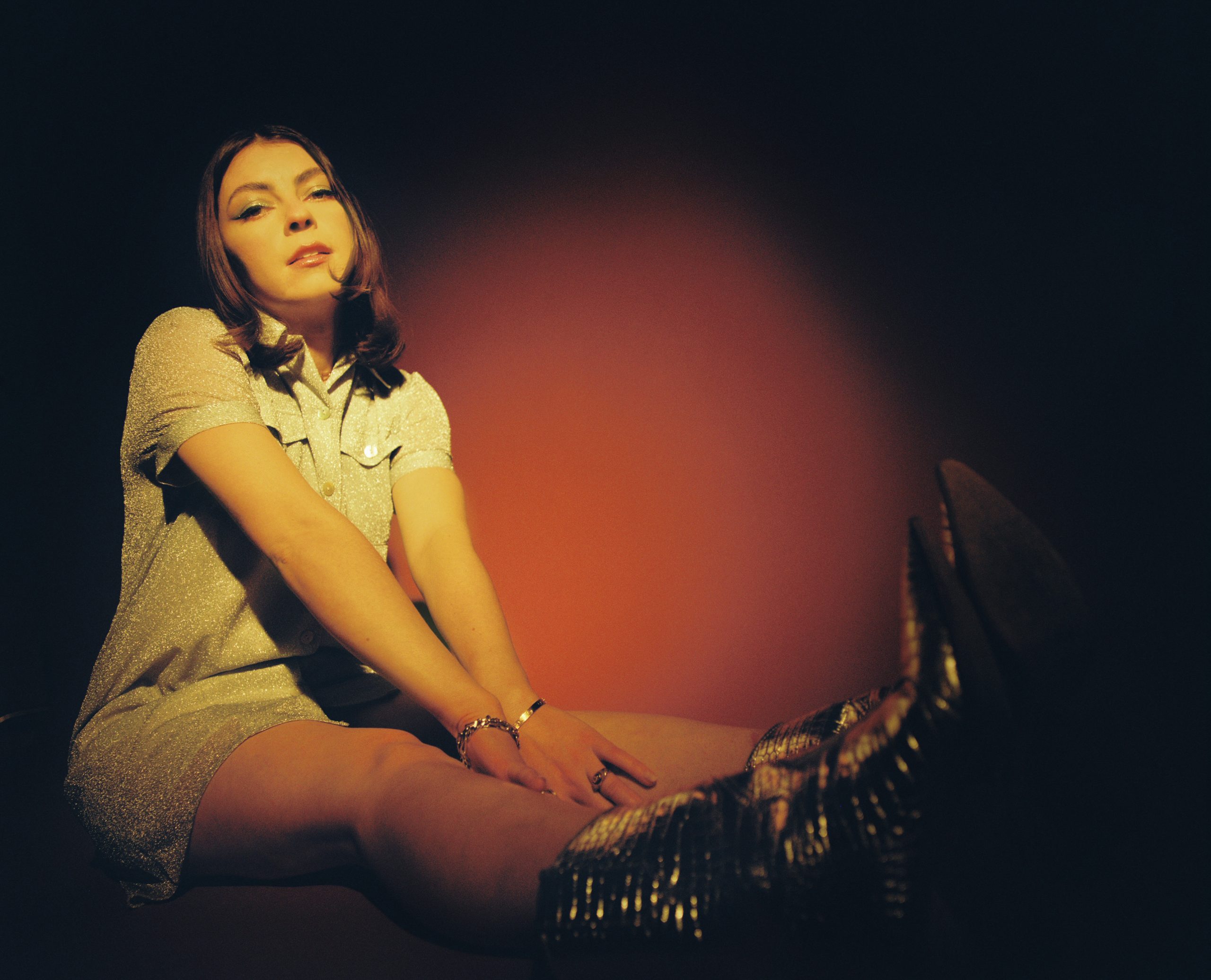 Anna Shoemaker's latest single "Silver Cowboy Boots" has just dropped and you're going to want to add it to your moodiest playlists. The Philly girl's ode to leaving men behind and putting Fendi boots in their place. Because they can't leave you. The song is a chill vibe with a satisfying climax when you're screaming along at the end with the robotic vocoder voice: "SPENT ALL MY MONEY ON THESE FENDI BOOTS CAUSE IT STOP ME FROM THINKING BOUT YOU." We get all the female energy while being shyly evocative of Frank Ocean and Tyler the creator. Anna Shoemaker is one to watch.
Thank god the song is accompanied by a music video because we needed more. The video is Shoemaker stuck in a motel reminiscing on her old lover while being fascinated with her new boots. She is serving all the lounge looks, and also dressing up in her fur, fuzzy shirts and gaudy makeup to match the motel's ambiance. And hello, her boots keep calling. We got to talk to the New York-based singer-songwriter about growing up in Philly, wearing her Fendi boots and writing the song.
What's up Anna! I'm also from Philly area. We love a Philly girl. What's your favorite things about being from there? What do you miss about it?
Ah! Yay, I love that. Mostly I just miss my family, especially my two little cousins. And I miss High Point Café, it has the best coffee and food! Tu have to go there if you haven't been! 
Now what's your favorite thing about being in New York? How has it influenced you as an artist?
I love New York, I've moved around a bit since growing up in Philly and this is definitely where I feel the most at home. As an artist it's been so amazing developing relationships with other creatives in New York. For the longest time I was the only one of my friends in this industry and it was super isolating for me. But being able to get in the studio with Will (Invisible Will, the feature artist and producer of the song) and just work on different projects with my friends all the time is very creatively fulfilling and important for me.
Did you write this song right when you got the boots or was it something you were brewing after having them? What was the process like writing the song? What sparked it?
Oh it was definitely brewing in me for months. Sometimes I know I am going to write a song about something but I don't push it, I just kind of let it come out when it's ready. In this particular moment I was in the studio with Will and he was just playing that weird loop on repeat and it kind of poured out of me. I was so heartbroken at the time. The vocal take we used was the first one I did, and sometimes I hear it and I'm like wow I don't even know that person just because I was so sad and in the thick of a situation. The song definitely has taken on a whole new meaning though, especially with the making of the video. It feels more of a "fuck you" than an "aw poor little me" moment now.
Where's the last place you wore those boots? How did you feel?
I just wore them to go get a bottle of wine, with sweatpants!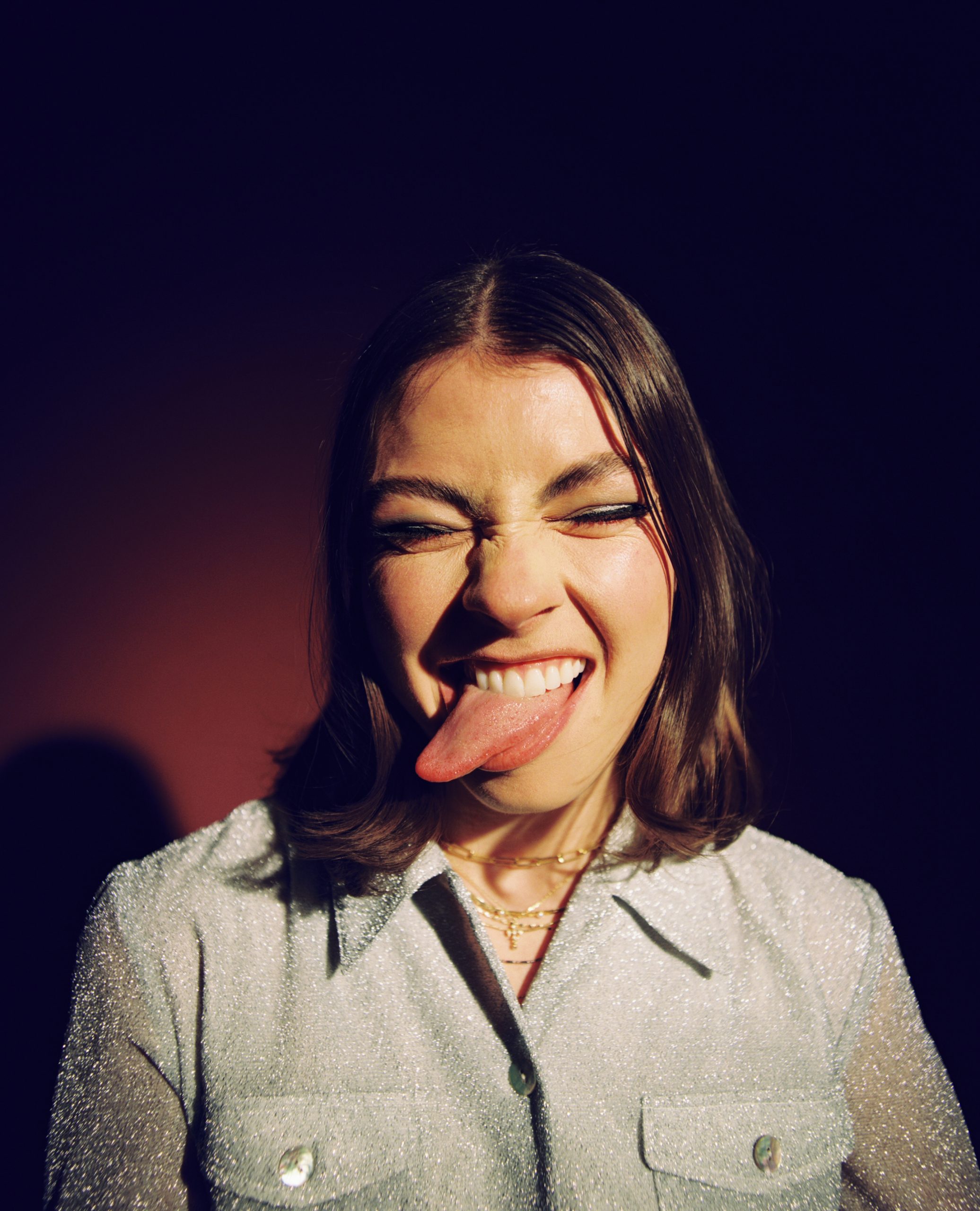 How was shooting the video? Where was it shot? Love all the lounge looks. Who styled it?
My friend Simone introduced me to this director Eva Evans—I'm obsessed with this short film she made called Girls Will Be. I knew I wanted to work with her but it never really lined up until the last minute when I decided I wanted to put this song out and I needed a video. I called her and explained the concept of the song and she was like "ANNA, are you kidding me, I have those SAME EXACT boots from my ex" so it felt really right. We ended up shooting the next week at a by-the-hour motel in Jericho on Long Island. The styling was a group effort between Eva, Ivy Blackshire and me. The clothes were all pieces we already had. We had such a good time shooting and I think that really shows in the video!
 What has been the album or songs that has gotten you through the year?
"Issues/ Hold On" by Teyana Taylor
"I HATE EVERYBODY" by Halsey
"Bloom" by Donna Missal
"Ne Me Quitte Pas (Don't Leave Me)" by Orion Sun
"21" by Gracie Abrams
What have you been dreaming about lately?
Being able to spend the day with my grandmother. I miss her, she's in California and she's my best friend.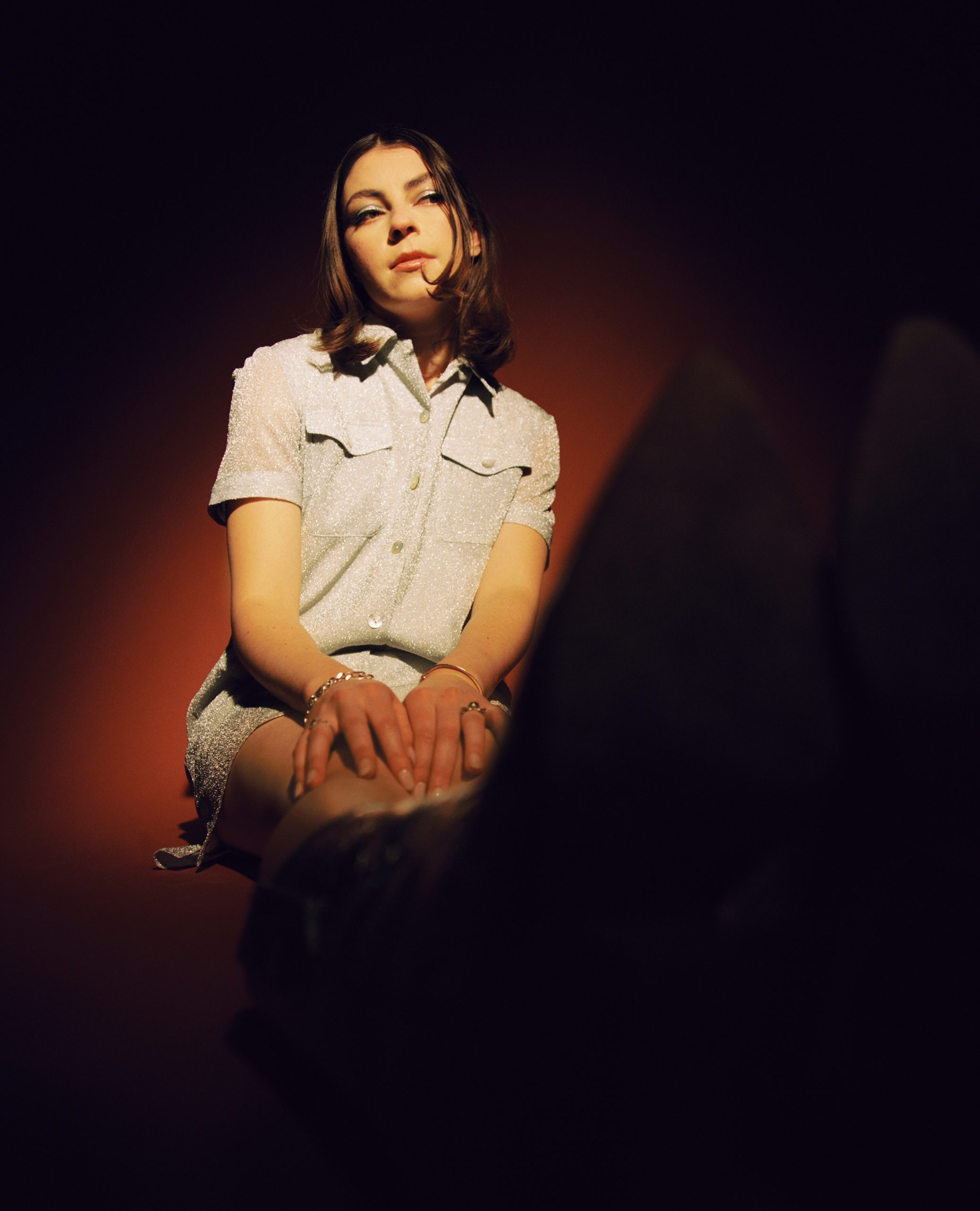 CONNECT WITH ANNA SHOEMAKER
photos / Sophie Hur
story / Vogue Giambri