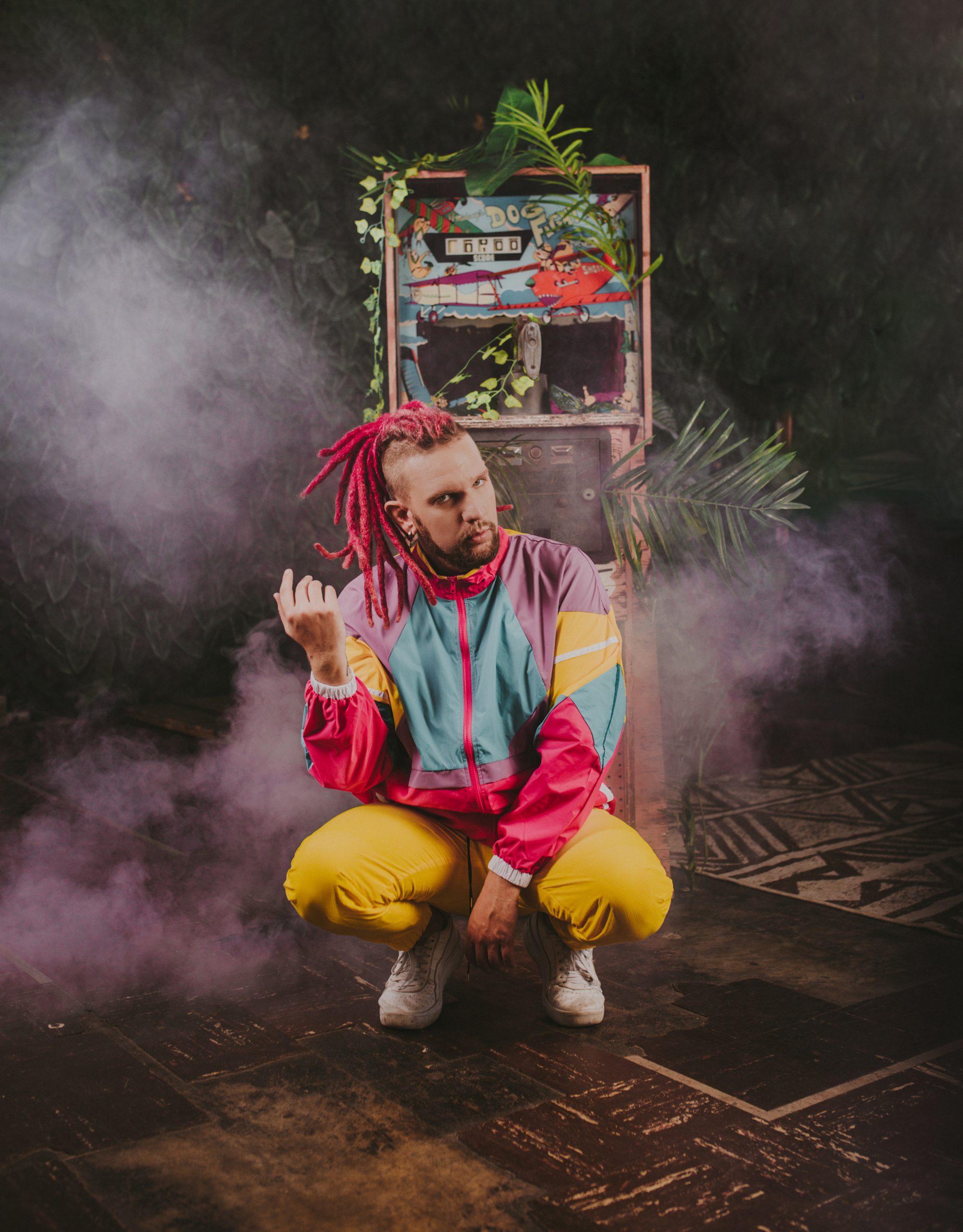 Andreas Moss is shedding his skin and finally coming out as the queer-sex loving-genre bending-superstar we always knew he was. And his first order of business is his sexual revolution. His new single Minivan is everything you imagine it is. Hooking up in a minivan. Were you imagining it? The song turns its head on the classic interpretation of minivans- you know, the one where your kid and your mom picks you up from the movie theatres in a minivan and is driving your crush home and it's super quiet and awkward and you just sit in the front seat afraid to turn around hoping only to catch a glimpse in the rear view mirror. Yeah no it's not that. It's way more fun and explicit.
Andreas raps, sings, empowers, writes songs and watches 'Schitt's Creek' (he has great taste). We got to talk to Swedish born singer songwriter about driving around in a Breaking Bad RV, important lessons he's learned, and yes, sex.
What is it about minivans exactly? Where did this idea come from?
When I think of a minivan, I think of soccer moms and 16 year olds first hand me down car. It's the opposite of luxury. It's like, look you can turn up anywhere, you don't have to have a G wagon or a Mercedes to be a bad ass. Wrote this song With my friends Bloodline and Vj Rosales at a writing camp in Oregon. As we we were writing it we knew it was a vibe! So excited for the world to finally get to hear.
This is one of the first songs you've openly spoken about being gay – has that been a moving experience for you?
It's been incredible. The song is honestly my sexual liberation. I spent my entire life feeling ashamed of sex. Growing up in purity culture creates such an unhealthy and unbalanced view of sex. Sex is beautiful and is nothing to be ashamed of. Making a song talking about a guy feels like I got to take a deep breath for the first time. Being yourself will do that to you.  I hope that I can encourage anyone who feels different or left out that they are always loved and accepted with me!
This new single feels like a different vibe then your previous music? Have you found yourself transitioning into new genres of music lately?
I think I have always been a genre bender since I started. I am inspired by so much music. Earlier in my career I felt like I had a pretty specific box I had to adhere to so when I tried to be more creative it wasn't really allowed. So this was the first time where I felt like my creativity was in my control and I could make music that I loved and wanted to make. So this vibe might be new to people that have heard me before but for me it feels like finally getting to be who I want to be musically. Whether that's rapping or singing or writing. I'm LIVING!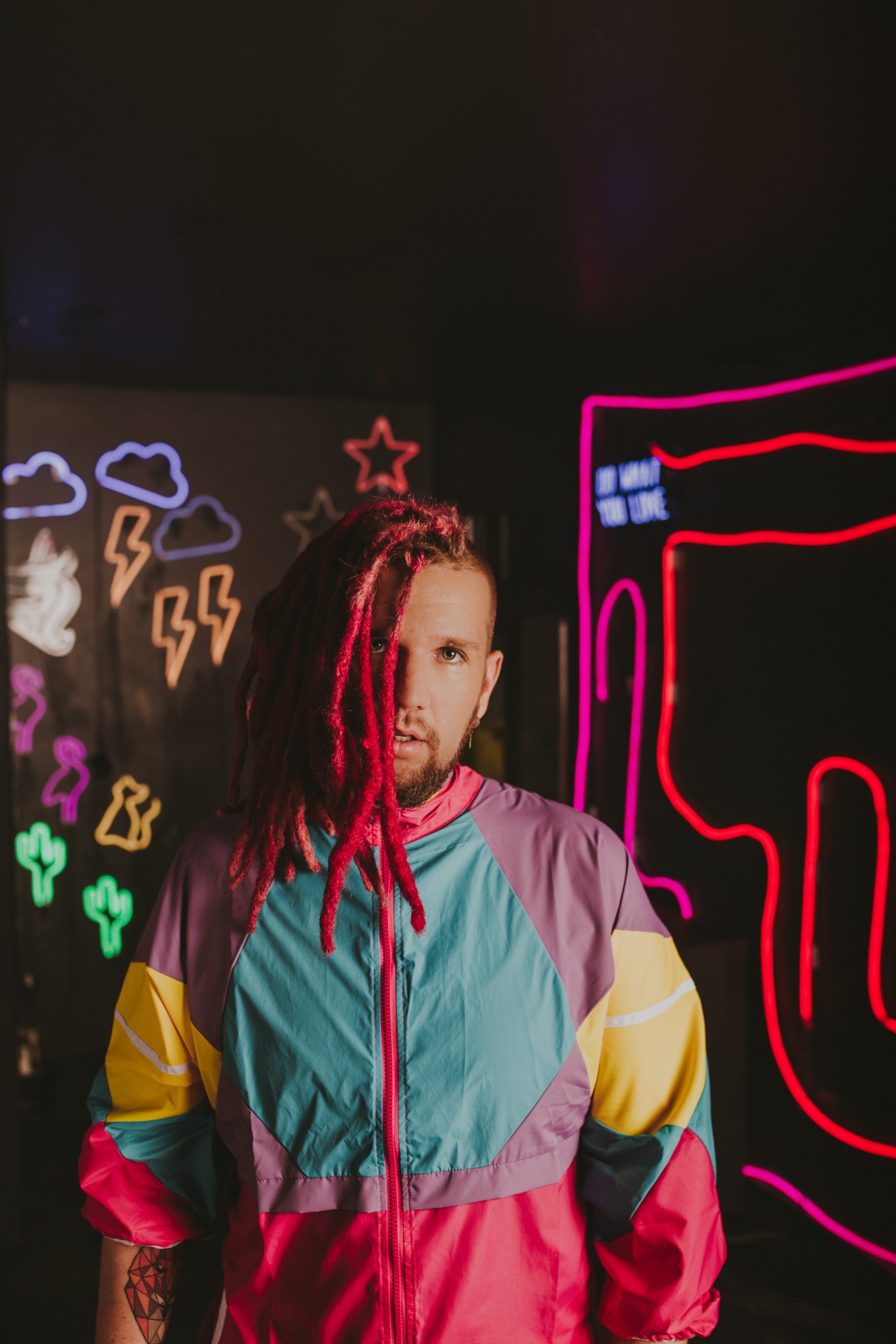 When you moved to America from Sweden you were traveling in an RV a lot? How was growing up on the road? What did you take from that experience?
Haha yes! If you have seen "Breaking Bad" that exact RV, year and make, is what I grew up in. Except we weren't cooking meth we were singing gospel music honestly, I wouldn't change it for the world. I started making music with my family at age 6 and travelled with them up until I was about 21. I got to go to every state in America and over 20 countries so I may have missed out on certain things as a child but it set me up to truly love making music. I owe my musical ability to gospel music. It has formed so much of who I am.
What is an important lesson you've learned this year?
Oh man. It's been an interesting one but I think I have truly learned to love myself better. To start to truly accept who I am and being grateful for that. Loving ourselves can be really hard but really worth it. It's also been a very eye opening year, it's been amazing to look outside of myself and help my brothers and sisters who have been oppressed and downtrodden in the black community. Love, empathy and acceptance of ourselves and others is so vital for us to grow as humans. I think my heart grew three times the size this year.
Have you adopted any new hobbies during quarantine?
No, I still watched Schitt's Creek on repeat before quarantine.
What does a typical day look like for you?
As well as being an artist, I also song-write full time for other artists. So I would typically wake up, 6AM if I have my daughter and after 10 when I don't 😉 hop on a zoom call and write with people from all around the world. One day it's Amsterdam, then London, Then LA. Since I'm NOT traveling internationally right now it's the nicest way to feel like I'm back there! The music industry is so different every day, that's Why I love it. It's never monotonous. Sometimes im writing, sometimes im performing, sometimes im talking to my stylist Santana about what I'm wearing for a photo shoot, sometimes I'm editing music videos (I do my own) it's a crazy, scary, beautiful, creative world that I am so eternally grateful to be a part of!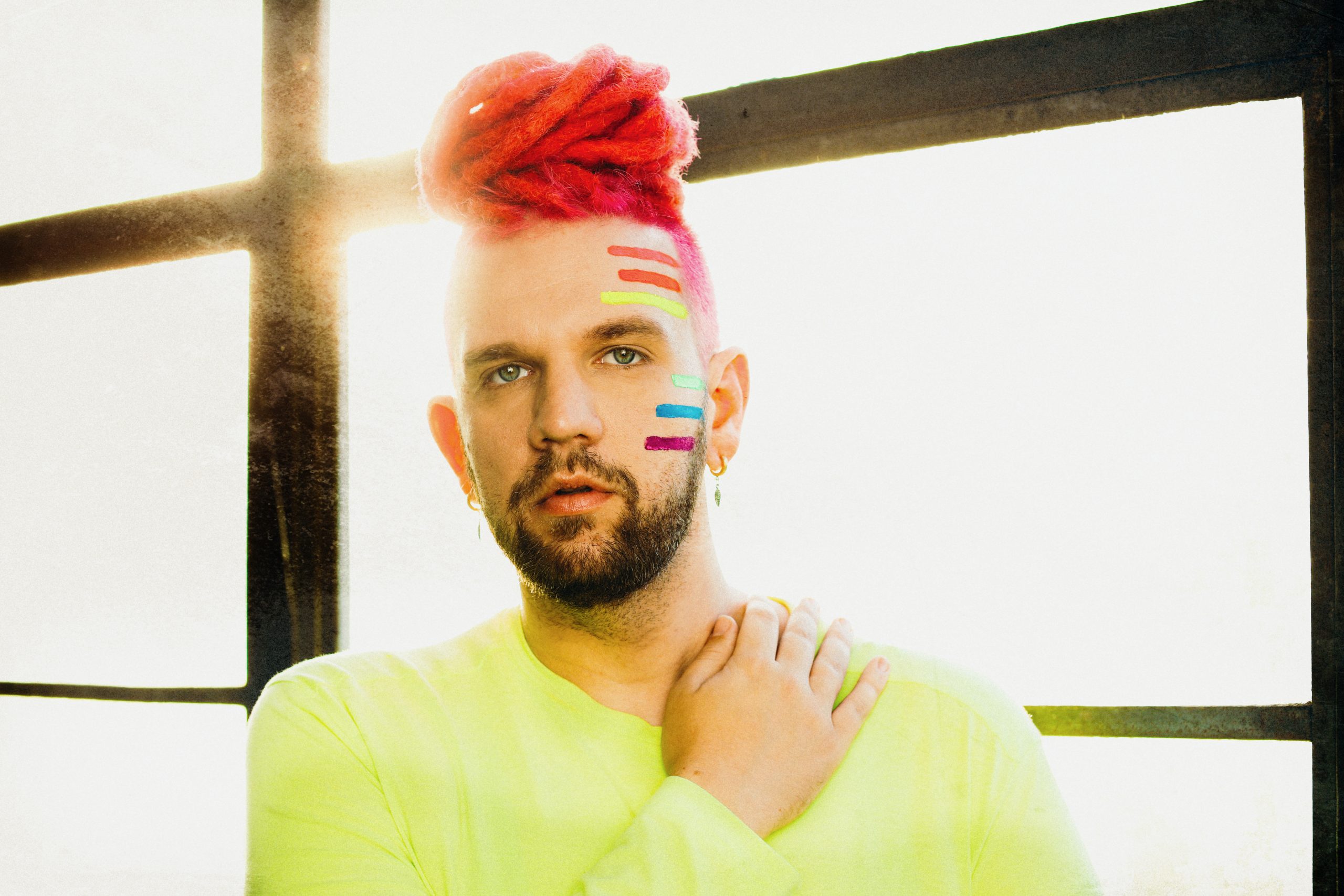 CONNECT WITH ANDREAS MOSS
photos / Blake Silva & Anna Haas
story / Vogue Giambri