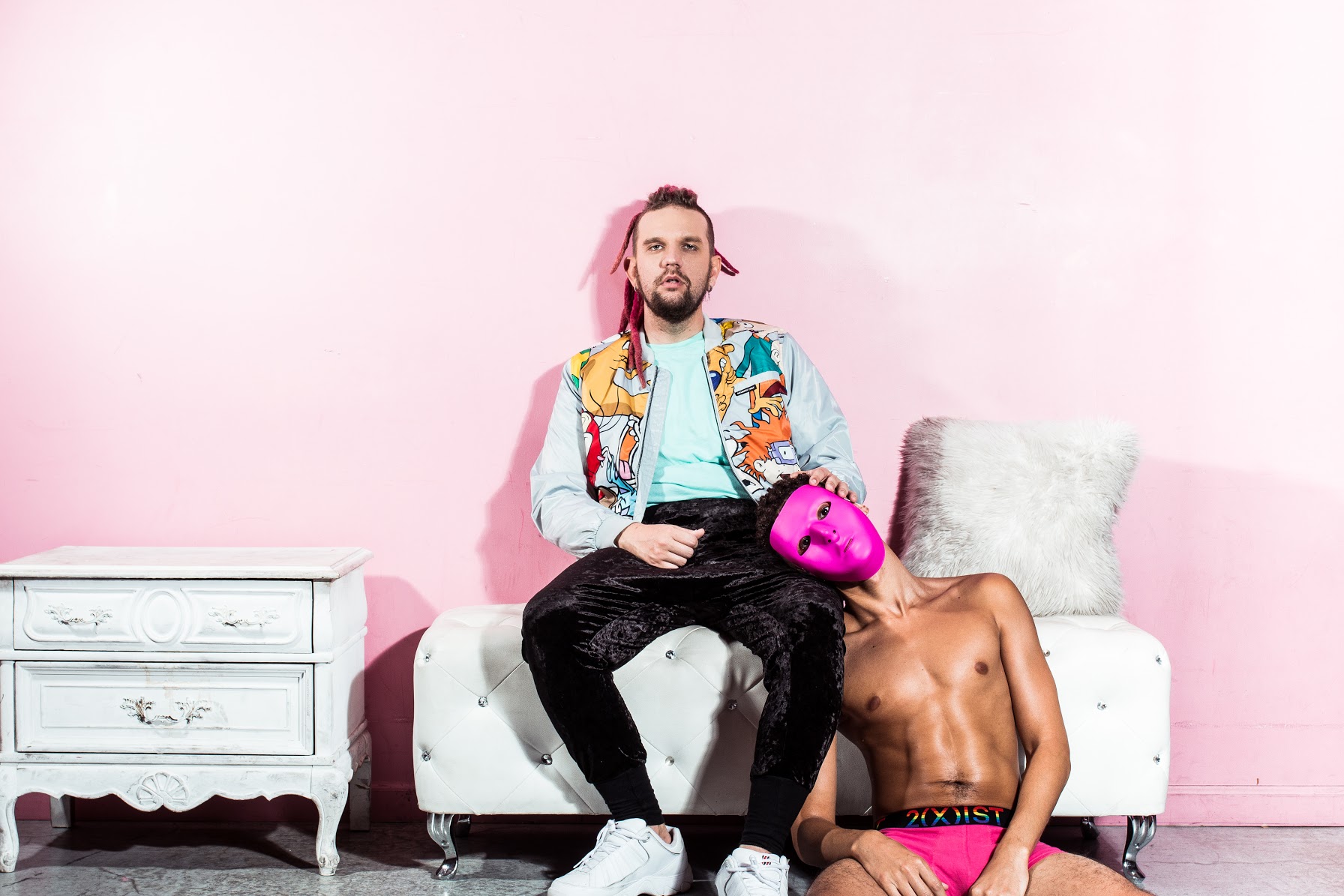 Andreas Moss wants some Kudos for being the baddie he is, so he wrote a song about it. Moss' music is always empowering, always fun and always proud to be gay. His new single "Kudos" is just that. It's sexy, it's flirty and we really want him to win. The music video also just dropped and we get to watch him try to score the hot guy. He gets stuck in a game at the arcade and you really think he's got this. But at the end, the hot guy picks someone else. Game Over.
Moss is still a badass though. We see it through his confidence and we're all hoping it rubs off on us. The journey of Moss is one to watch. The Swedish singer-songwriter started his career singing in a gospel band touring across America. And now he's singing about good dick and making out in minivans. He went from being teased in church and feeling small to owning his power, his queerness and inspiring others. I got to talk to the genre bending musician about splitting his time between Nashville and LA, his goals for the New Year and writing Kudos.
We all want to know which arcade your music video was filmed at. Where did you come up with the concept and what was it like shooting?
We shot it at an arcade called "Game Over" on Melrose Ave in LA. I am definitely a gaymer so this video was kind of a nod to my love for video games! We only shot for about 2 hours at the arcade. The rest was green screen! My favorite part of this process was editing the video cause that's where the concepts really come to life. The whole experience was magic!
What was your favorite part about writing "KUDOS"? Was there a specific line it all started with?
My long time friend and collaborator Sean Cook sent me a version of this track and I Immediately started writing it. I drove around Nashville in my Kia until I was finished with it. Some of my songs are deeper than others, but I always try to think about messaging and what I'm trying to say with every song. Whether it's about sex or not. This song is kind of my response to today's dating culture. Where people jump from person to person but are never willing to actually stay long enough to reach the goal of this ideal relationship they all claim they have. I am as guilty of it as anyone else. So this song was me giving myself kudos regardless if the other guy wanted me or not. A lot of the times we blame ourselves when the other person can't see our worth and value. When in reality it has nothing to do with us at all. We are all bad ass and deserve the KUDOS. I hope people, regardless of their walks of life can find themselves in this song.
How is it being in between LA and Nashville? Which do you prefer?
You know it's not the easiest. Feels like I'm living 2 lives sometimes. A more put together life in Nashville with my daughter and a working/commuting life in LA that always feels temporary and disheveled. I love my life and my job but it can definitely get lonely at times. I think I love both cities for different reasons. LA for its fast paced, beautiful electricity and Nashville for its homey, 4 seasons type vibes. I have been traveling since i was 3 years old, so somehow I find comfort and familiarity in this type of lifestyle.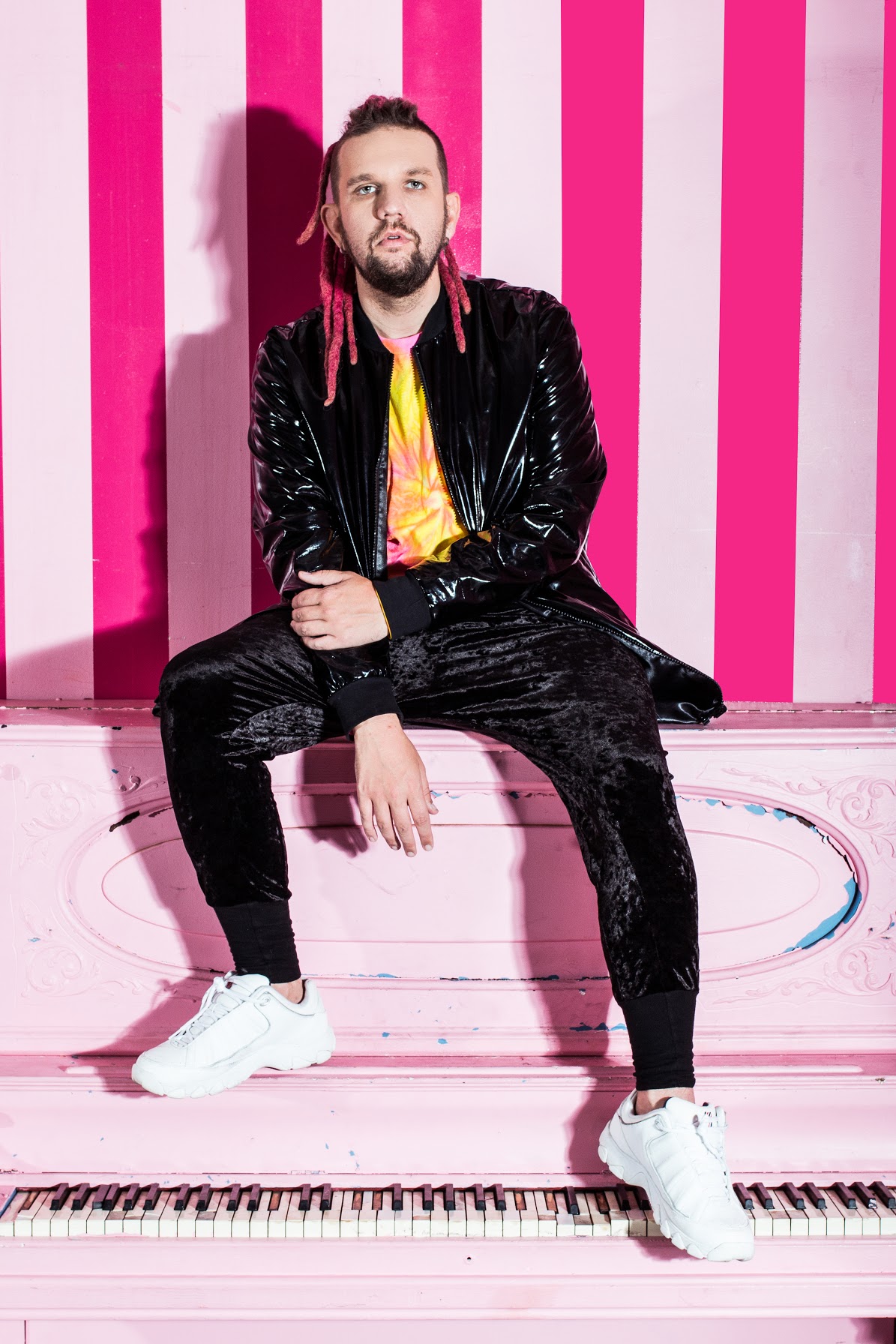 Who are some of your musical heroes? Who could you see yourself opening for?
I think I have 4 pillar artists that I am constantly looking to for inspiration. Some are newer and some have been there since I was a kid.
Stromae – his style, his vibe, his writing, his messaging, his videos, his MUSIC. He is an incredible inspiration to me. He knew his brand and stuck to it with brilliance and it shows on every level of his career.
Beyoncé – she has been my icon for 20+ years. I have always felt that she has created a bar so high for creativity and artistry. Not to mention her unbelievable talent. She always feels years ahead and is always on the cutting edge. I will be practicing her vocal runs for years to come.
Jon Bellion – His writing and emotive delivery moves me to my core. I lose myself in his songs and especially in his lyrics. He was one of the first artists that I felt was truly speaking the
words that I didn't know how to say. Most notably "What if who I hoped to be was always me?" this lyric brought me immediately to tears. Love artists that have the ability to take me there.
Jojo – I am a vocalist at heart and Jojo is the cream of the crop for me. I have been a fan since "Leave, Get out" but it's wasn't until her music started leaking, while she was in record label prison, that I really started to fall in love with not only her voice but her writing and aesthetic. She wrote and sung with such honesty. And I think now her career has come full circle because her latest album is truly my favorite.
I would DIE if I got to open for any of them!
What do you like to do when you're not making music?
A healthy mixture of eating, trying to write a book, doing escape rooms, video games (cyberpunk 2077 is less than a month away!) I am a homebody but also love the occasional adventure. But that almost never means going to a club or drinking. It almost always means Laser tag, paintball or as I mentioned earlier escape rooms (obviously pre Covid). I'm still a literal child at heart and love having game nights with my friends rather than partying. I have my days where going out sounds fun. But it's rare.
What are you hoping for in the new year?
On a career level, I would love to be able to reach more of an audience and connect with people from all walks of life. I think next year is gonna be one of my most creative ones yet! So excited to write new music but also release some songs very to close to my heart.
On a personal level, I wanna face some demons and grow more in my understanding of myself and the world around me. I am always trying to be more accepting and empathetic while also learning boundaries in who I give my love and energy to.
On the most important level, I hope to see growth and change in the way this world operates and communicates. How we relate to one another. I want black people to feel loved and uplifted and valued as the beautiful humans they are. I want gay men to feel empowered, seen and reminded of their worth as much as possible, as well as the entire LGBTQIA+ family. I want to see more reason, more information vetting as well as personal vetting in what we listen and react to. I hope we start to listen more, forgive more and cancel less (except certain things that all of us agree need to be cancelled) I believe all these things can happen. I choose to hold on to hope. I will try to make sure that this always shines through my art and my life.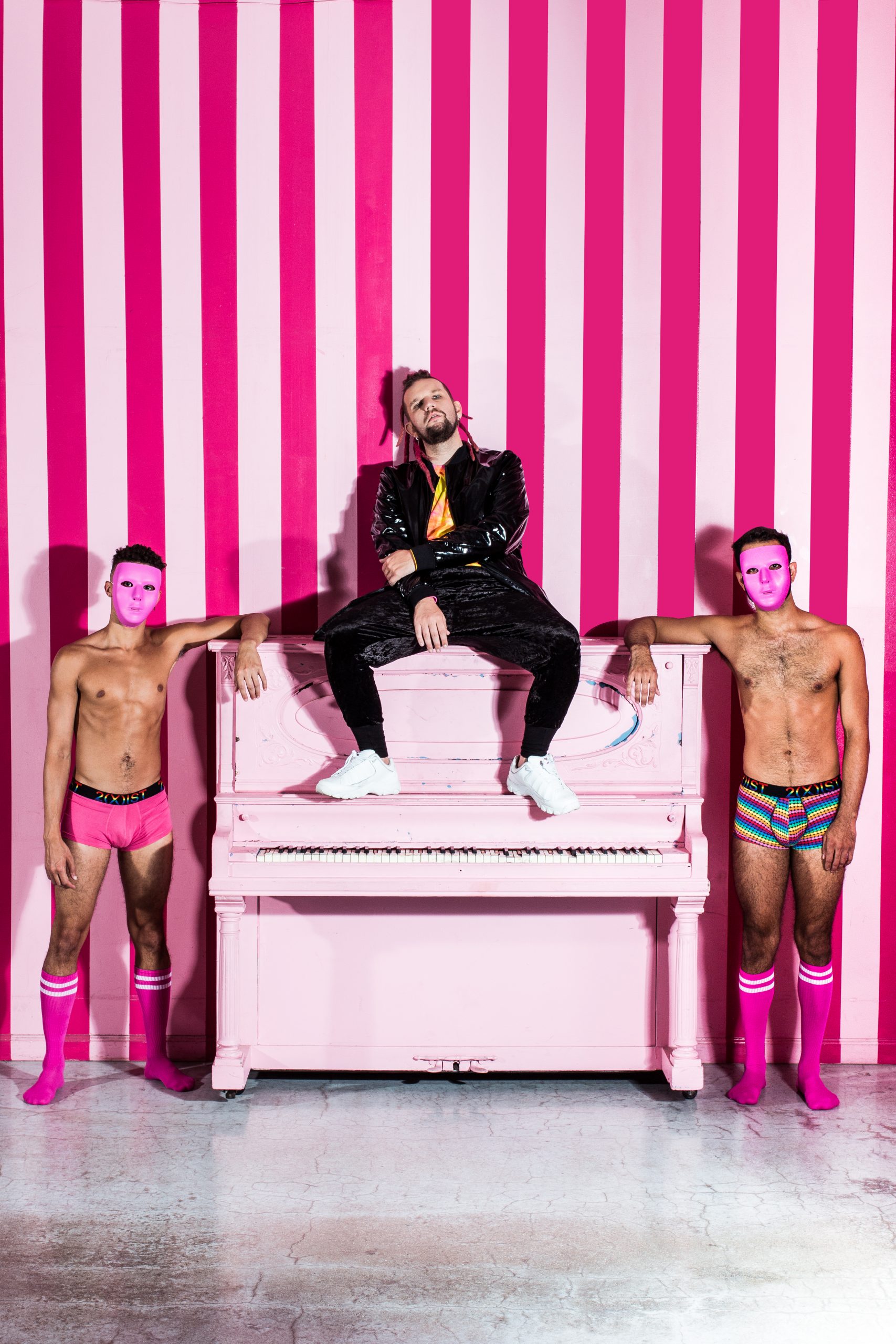 CONNECT WITH ANDREAS MOSS
photos / courtesy of artist
story / Vogue Giambri