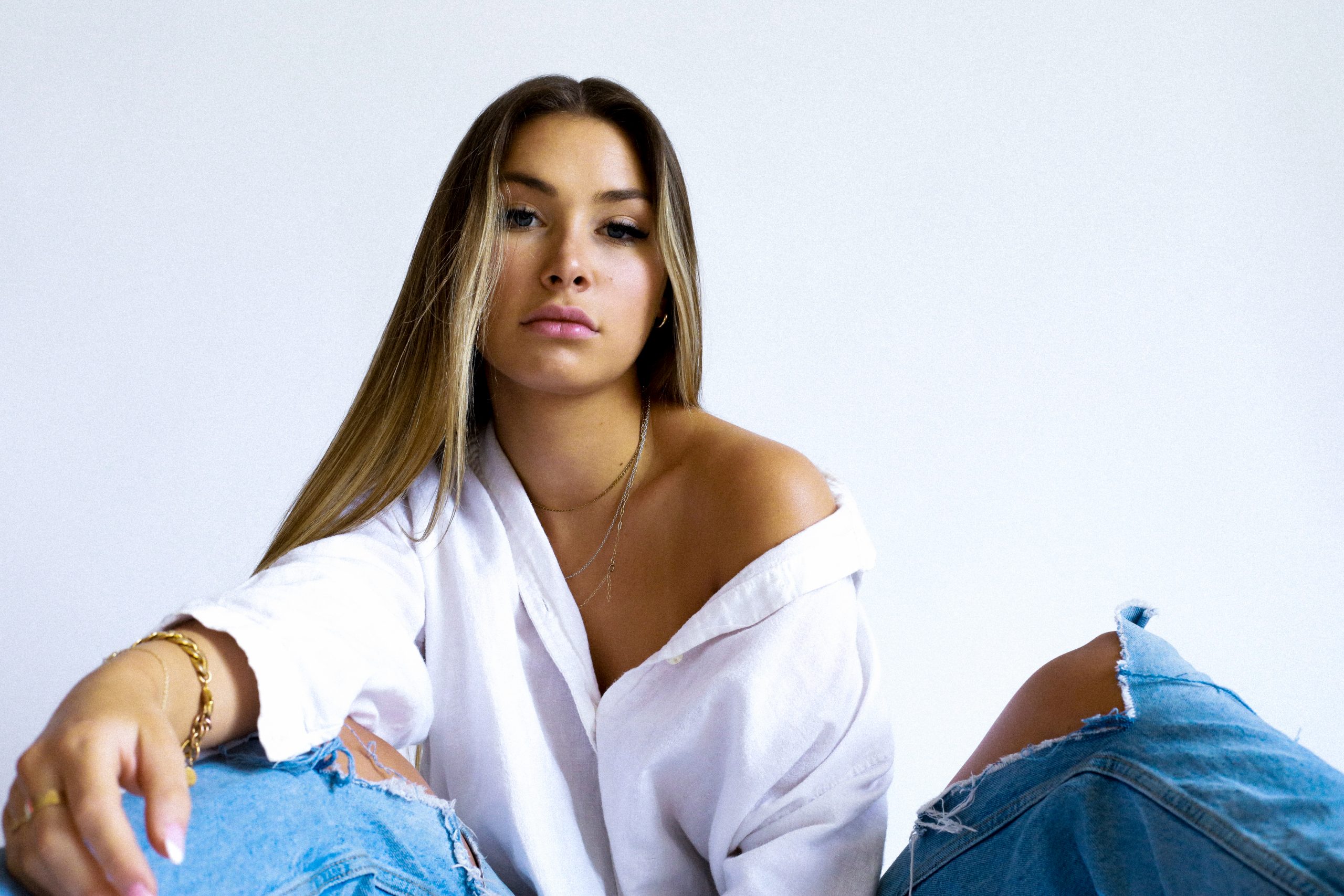 Recent USC graduate and YouTube phenomenon Ally Barron just released her second single of the year, 'T-Shirt': a nostalgic, pop-R&B proclamation that even if she's playing along, she sees right through your game.
Quick paced lyrics and ear-worm melodies swim in an atmosphere pop realm. 'T-Shirt' lives in the same edgy groove as Ally's last single, 'What's Her Number', but with less sass and more intimacy. "It's about the same guy," she explains. "He let me borrow his t-shirt, because I got pushed in the pool at a party. He would always tell me he needed to drop by in order to get it back. He didn't need the t-shirt though. It was his way of stopping me from moving on. It's relatable because everyone has that one thing in their relationship they can't let go of."
With effortless glam and a soothing voice, Ally Barron has been consistently delivering gold since 2017. Her first single 'Just Friends' hit 15million and counting on Spotify alone and is up to 150k listeners monthly. Displaying powerful vocals on every song, she released three prophetically titled singles in 2019 ('Start Again', 'Moving On', 'DTM') before taking a seat in 2020 to reassess her direction. 2021 has found Ally right in the pocket of mainstream pop-R&B, delivering a soulful, magnetic vibe hinting at the likes of Ariana Grande and Lennon Stella. 
"I want to reach everybody with my music and be a role model for younger girls," Ally shares. "We're all growing up and going through these issues of boys, being your own woman, and different stages of life. I want to be there for those girls, if they need someone to talk to."
Find out more about what Ally Barron has to say by digging into our interview below. 
What are three essentials you must have with you when you're writing or in the studio? 
Typically, I don't bring much when I go to the studio, but the three things I always have with me are a bottle of water, a cup of tea, and my phone or laptop to write down lyrics. My go to tea is always a Starbucks medicine ball or the throat coat because that's what helps me sing best. Obviously, I also have my phone, but I keep it turned off when I'm in the studio so I can focus better. It's my time away from reality and I love it for that.
What was 2020 like for you? What was a big theme or lesson you learned? 
As most people can relate, 2020 was definitely a tough year for me and required lots of getting used to. Not being able to see friends and extended family was really difficult, but it helped me appreciate spending quality time with the ones I love once I was able to again. Living in quarantine led me to focus on myself, and I spent a lot of time improving my music and writing. It also made me realize how lucky I am, and that it's not important to stress over minor things that I can't control. A big lesson I learned is to always have hope and look for the bright side even when times are challenging, and to constantly be appreciative of everything you have.
If you could duet with anyone, who would it be? 
If I could duet with anyone, I would be honored to work with Alessia Cara. She was one of the first artists I could resonate with on all levels. Listening to her music in high school made me realize that I want to sing for my career. On top of that, I have always related to every single one of her songs and her music really helped me find my musical style.
You're in school right now, what are you studying? How is it going?
I just finished my last year as a music industry major at USC and graduated with honors. It has been such an amazing journey getting to learn the ins and outs of the music industry while also immersing myself in the field as an artist. Although it was stressful juggling challenging coursework with my career, I am beyond grateful for my education and am so happy to be done! 
What is your earliest memory of a dream career?
I have a very distinct memory of my parents taking me to a Brittney Spears concert when I was five. It was my first concert and we sat front row, I remember thinking she looked so glamorous on stage. This was the moment I fell in love with live music and dreamed of one day performing on a big stage.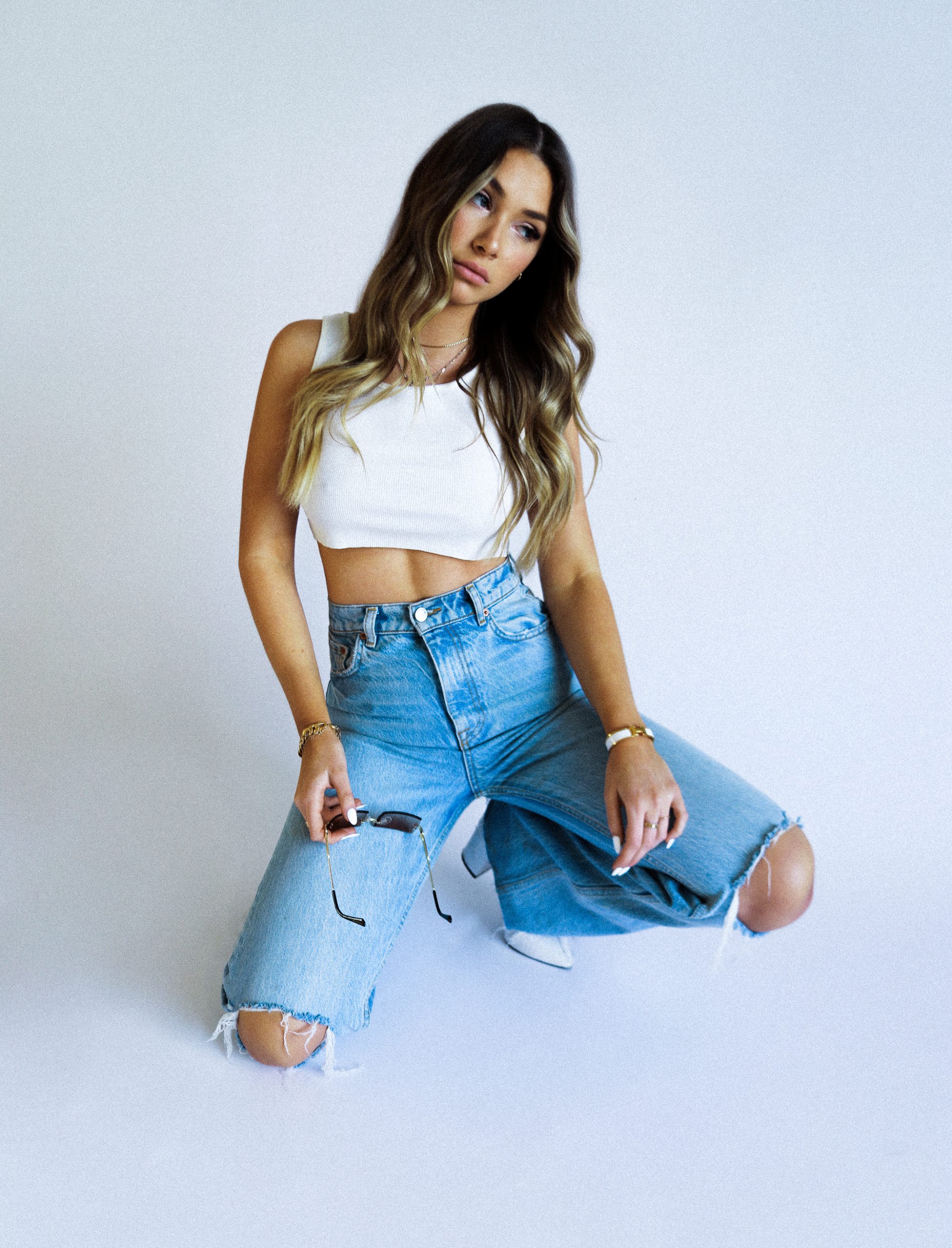 What are you passionate about, aside from music? 
Aside from music I've always been really passionate about fashion. Fashion is another outlet for me to express myself and be creative. I've been lucky enough to work with brands like Princess Polly, Hollister, and Victoria's Secret/PINK. I love to stay up to date with fashion trends and because I live in LA, I always feel encouraged to wear whatever I want.
I love that you're standing up for the next girl in line to your toxic ex. Love for you to say more about this, since in the entertainment industry we're totally pinned against one another! How can women empower each other more?
In my opinion, women are always pinned against one another in society. However, a lot of this stems from female culture where I find jealousy (especially concerning men) to be prevalent. We learn from a young age that it is acceptable to blame the next girl when most of the time it isn't their fault at all. We need to learn to stick together and empower one another to be the best version of ourselves!   
CONNECT WITH ALLY BARRON
photos / courtesy of artist
story / Ariana Tibi