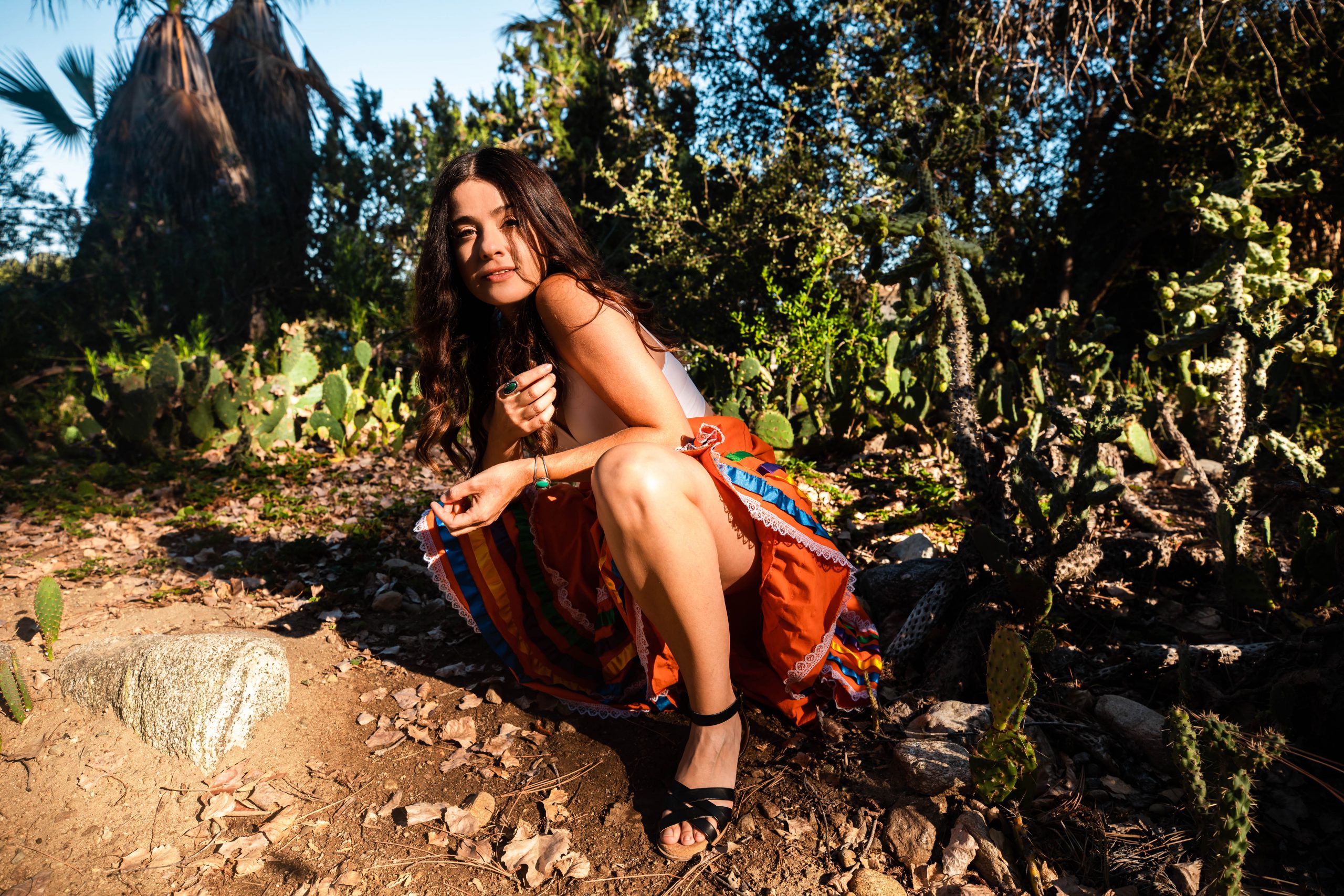 Alicia Blue is bringing back remnants of the 60's revolutionary music movement and it's exactly what we need. Picture Joni Mitchell and Joan Baez have a modern baby – it's Alicia. Indie music has a special meaning again. She is partnering with Border Angels, an extraordinary charity, and threw a benefit concert (live stream) where 100% of the proceeds went to help support the heroes who volunteer right now in the sweltering hot summer to protect the at-risk immigrants.
Alicia's new single, Incognito, is a "I see you, I hear you" love letter to all the little girls, like herself when she was one, who experienced racism before even understanding that it was racism; and how being a passing Latino allowed her to be a fly on the wall to it all. There is even a sweet little girl in the music video, and we all want to know her and how she is doing. We got to speak to Alicia about the making of the video, the work she intends to do in the future, the dreams she writes from and she even gives us a little advice.
What are you reading nowadays?
I just finished a selection of poems called Open Secret by Rumi, the 13th century Sufi poet. Rumi takes you higher than you can handle sometimes and it's addicting.
What inspired you to become a musician?
Words. The idea I could take 3 or so minutes of words, put them to emotion (music), and leave them with people. Like a something they keep in their back pocket.  It sounded so powerful. You can change their thinking, get them charged up, make them feel calm or cause a turbulence. That power attracted me.
You're using your platform to raise awareness and funds, which is so important right now. What does border angels means to you. How did you set up this collaboration?
This was sort of Divine Intervention. Lauren Ruth Ward, who directed the music video for Incognito, suggested to team up with the right charity for the release of the video. Border Angels was my first choice, a no brainer. Like I was praying they'd let me help, which sounds funny to some, but the work they do single handedly holds the place in my brain for most respected work that's happening on this planet right now. It touches home. It's all volunteer based, and they're in the grueling heat saving lives, leaving bottles of water and cans of food along this border path. They are acknowledging a humanity that is so vulnerable and desperate for a better way, a better life, and Border Angels is showing up in full blown compassion mode.
What is your advice to little girls who might have had the same experiences as you?
I'd tell them to speak out. I'd let them know there's a way to feel safe and still speak the truth about covert racism. There's a way to enlighten their friends without losing them, and if they lose them, it's necessary for their growth to move forward. That there's support out there. Self-esteem and identity are so important for little girls. Especially LatinX girls with immigrant parents. That's an area of work I'd like to move into as my music career evolves.
Tell us about the little girl in your music video. How did that concept come about?
That little girl is one of my closest friend's little sisters. Her name is Kamilla. We had always wanted Kamilla to star in the video for Incognito, if/when we ever made one. She has an innocence and strength all at once, something I commonly notice about young LatinX girls. Lauren wrote the treatment for the video and intuitively knew how to use Kamilla's presence effectively.
You said that you used to have this nightmare about being on stage trying to sing but no sound coming out and this stopped after writing Incognito. Do all of your songs come from dreams? What dreams can we expect to hear about next?
I definitely can't say all my songs come from dreams, but for sure I have a lot of songs with lines or verses that are from one dream or another. I just wrote a new tune called Just Like John Wayne that Eduardo Rivera, my producer, and I are really stoked about, which will debut on my next ep. The next release I have coming up is Blackbird, which releases in October before the election. That tune stems from a conversation some friends and I were having about immigration in this country. The theme of foreigner, and how being on the outside affects generations to come. How the trauma gets smashed down.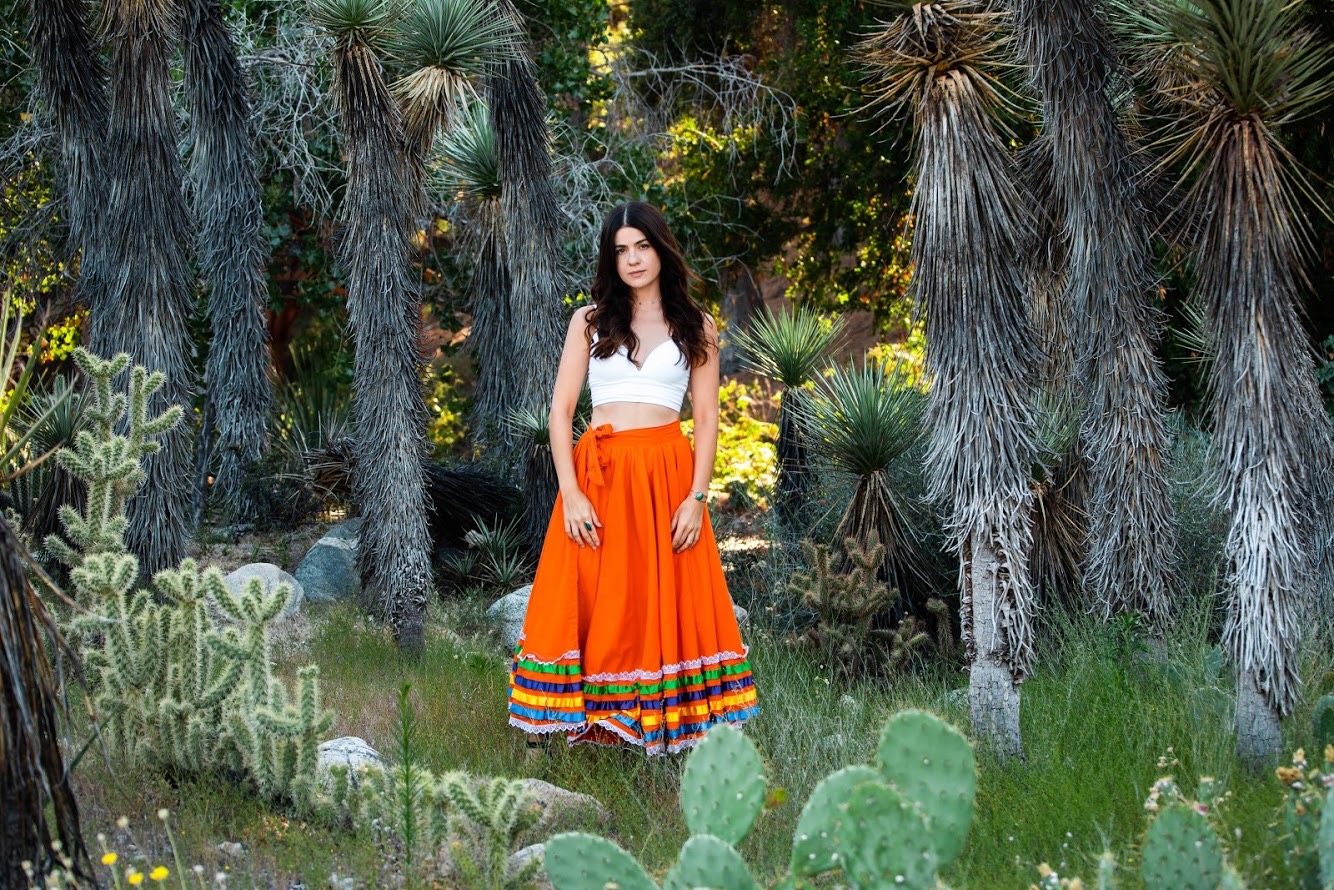 CONNECT WITH ALICIA BLUE
CONNECT WITH BORDER ANGELS
photos / Tammie Valer
story / Vogue Giambri