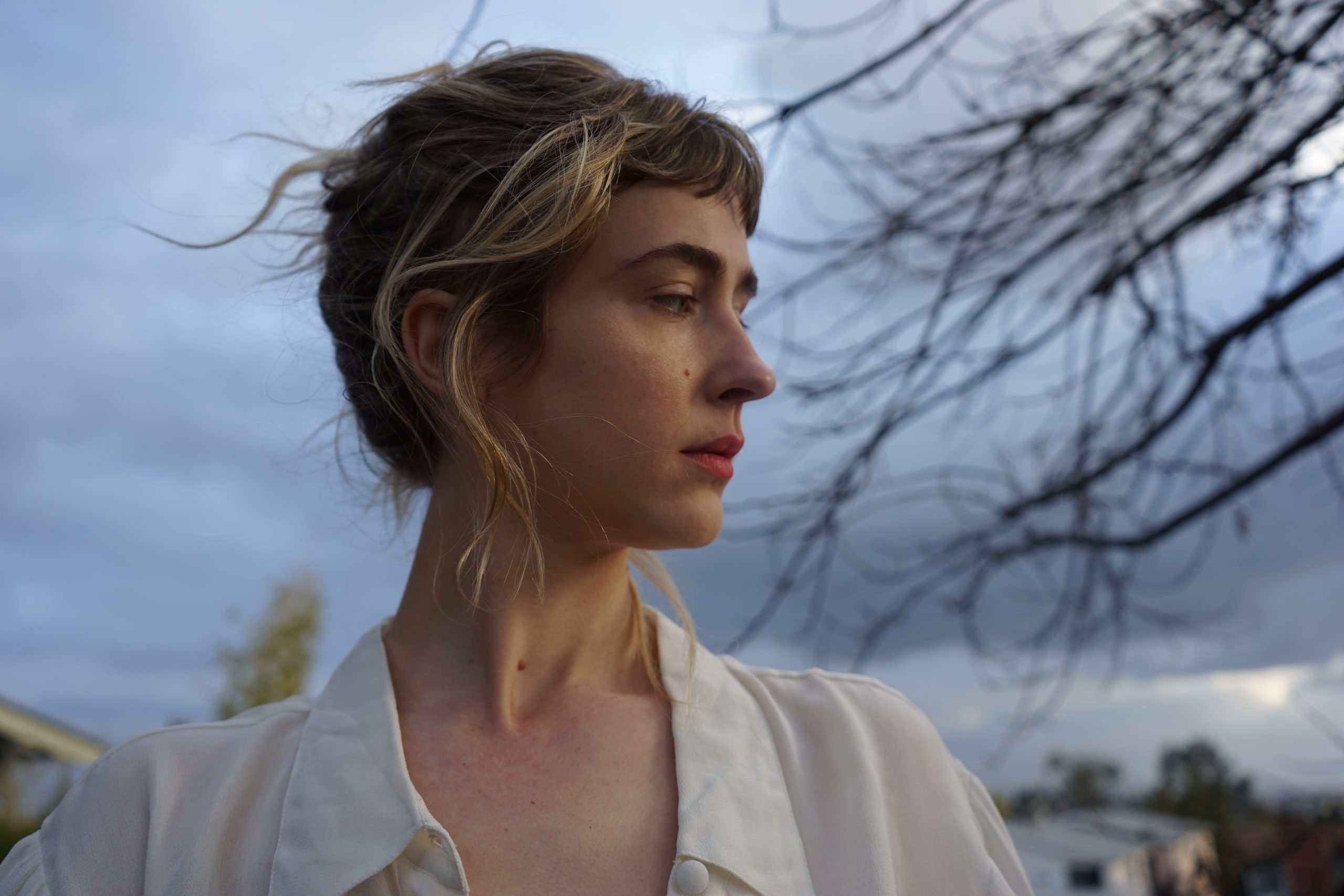 There was a moment of pause, of gentle deliberation on behalf of the audience about where they were just taken. This permeated through the crowd at the Regent Theatre for what seemed like minutes and that is what I remember most from the first time I saw the French American harp songstress Naomi Greene perform.
In her new release "Over The Hills", Naomi imagines her grandmother addressing her loved ones as she departs from this world. Her lyrics combined with her tender delivery lattice an homage to old lovers. Singing for them the acceptance of a life lived, inevitable goodbyes and the romantic promise of reunion on the other side.
The video of the intimate performance was shot in Downtown LA in one afternoon. The director Destefano Deluise was able to capture the intimacy one feels when watching Naomi live with unobtrusive camera work and a slow descent into dusk. The resonant whisper of her voice and the ethereal harp strings seem to lull the day to rest. And with it the memory of a cherished soul in Naomi's life.
In recalling the first time I saw you perform at the Regent Theatre, can you tell us your recollection of that night? What it was like to play alone on that big stage to such a large audience?
I remember that night well! It was the first time I played for a crowd of a thousand people. I was opening for La Femme and felt super nervous because I thought that the audience might be impatient with the intimate vibe of my music since the show they were expecting was more party oriented. It turned out I didn't need to be afraid, they were actually so engaged and supportive that it blew me away.
Over the Hills is an ode to your grandmother… Can you tell us when the song first came to you and a little bit about how you approached a song with such levity?
I wrote this song in my little music nook under the stairs of my last house in LA, I was mourning my grandmother Alicia and music felt especially therapeutic during that time. I was playing around on my electric harp and then that harp riff sort of crystalized, I liked it because it reminded me of a Fleetwood Mac song I love. As I was improvising, a clear vision came to me: I was seeing my grandmother leaving her body and reassuring me, my grandfather and all her loved ones from above that all would be ok, that her departure was not a sad thing and that we'd see each other again some day. That was the main idea driving the song, which then transformed into more of a tribute to old age and old lovers.
It's funny because not long after finishing the song someone asked me if "over the hills" was a play on words since "over the hill" (singular) is typically a pejorative way of describing old age. I had no idea!
You perform in France and all over Europe quite a bit. Do you notice a difference between US and European audiences?
European audiences can sometimes be more reserved than US audiences but I think the true difference in audiences depends on what kind of venue you're playing and what the vibe of the event is.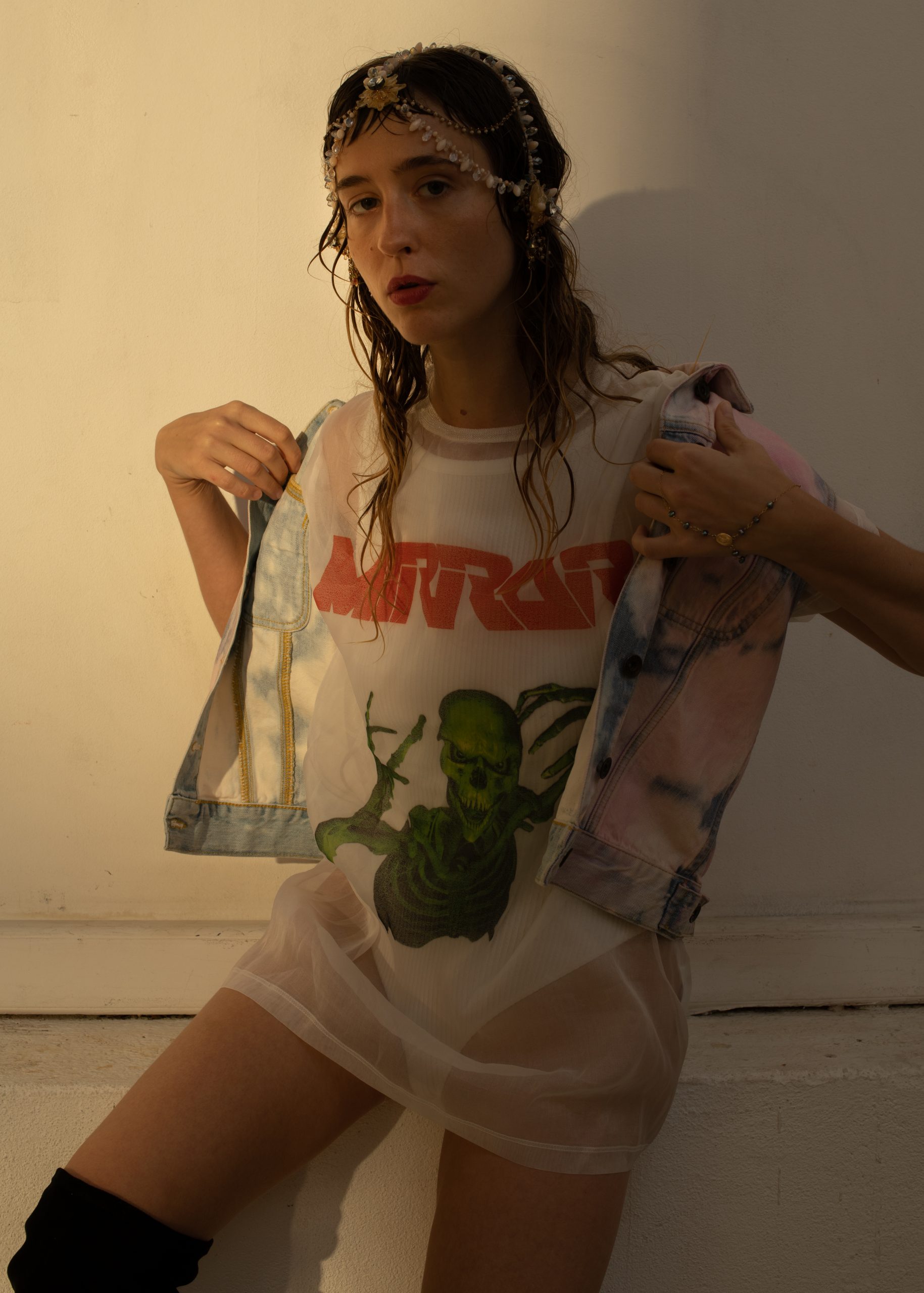 The harp is such a venerable instrument to master, can you tell the story of what brought you to it at a young age?
When I was 6 my friends at school started going to the conservatory for piano or violin, that was a common thing to do in Paris because musical education is public and free. I wanted to tag along of course, and after a year I was asked to pick my instrument. I had an instant crush on the harp, probably because of my 7 year old princess fantasies, but it was a big commitment because of how expensive harps tend to be. I am forever grateful to my late grandmother Christiane who made it all possible by renting my first lever harp.
How did the idea come about for the video?
I had been performing "Over the Hills" in Cathedrals last year, on a tour with Laurent Voulzy, and the sensation of singing that song for my grandmother in those mystical places was just magical. The old stones and elevated acoustics gave it a whole new dimension, so when I came back to Los Angeles that song was on my mind a lot.
I wasn't sure what kind of instrumentation I wanted for the final production of the song so I decided to make an acoustic recording and video of it in a day, so as to capture the spontaneity of a moment without the pressure of it being too produced. My goal was to make something simple and beautiful. I asked my friend Destefano Deluise to direct it because I had already wanted to work with her for a while, she embodies an effortless elegance and her work is full of emotion and soul. (fun fact we both have the same birthday!) It was such a beautiful experience working with Destefano, and the team of people involved came together so naturally and perfectly, I couldn't have wished for a better group of people to make this with.
How did it feel to perform this song for the video? Such a powerful song in a beautiful space. 
I had a great experience performing for the video because I was with people I loved, who cared about what we were making and about the connection to my grandmother's spirit, so it was really cohesive, natural and fun. We also had to hurry a bit to make sure we got the right light for our shots as the sun was setting, so there was actually an element of adrenaline too!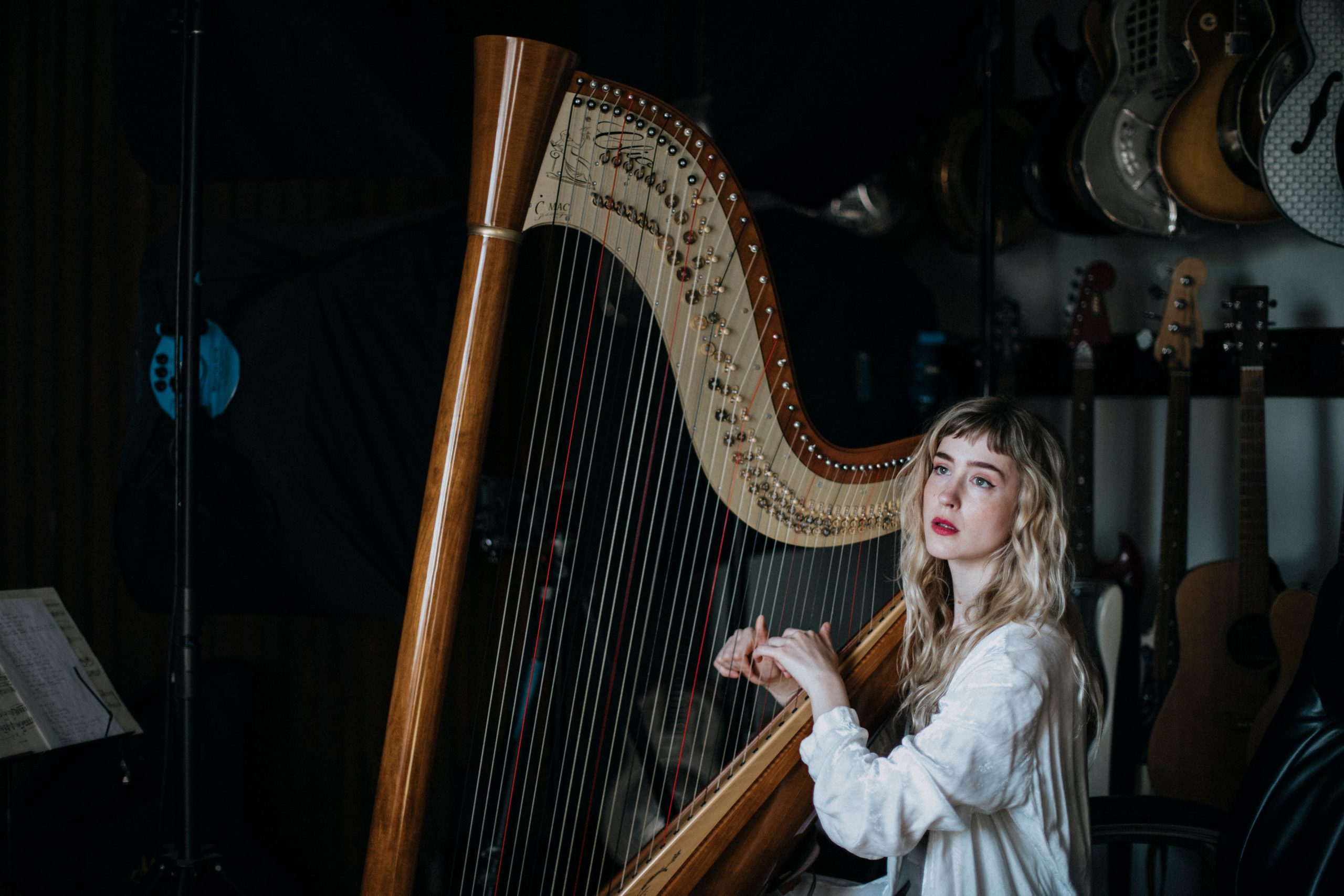 CONNECT WITH NAOMI GREENE
photos / Meg Shoemaker, Mario Simon Lafleur, & Siouxzen Kang
story / Chris Hess