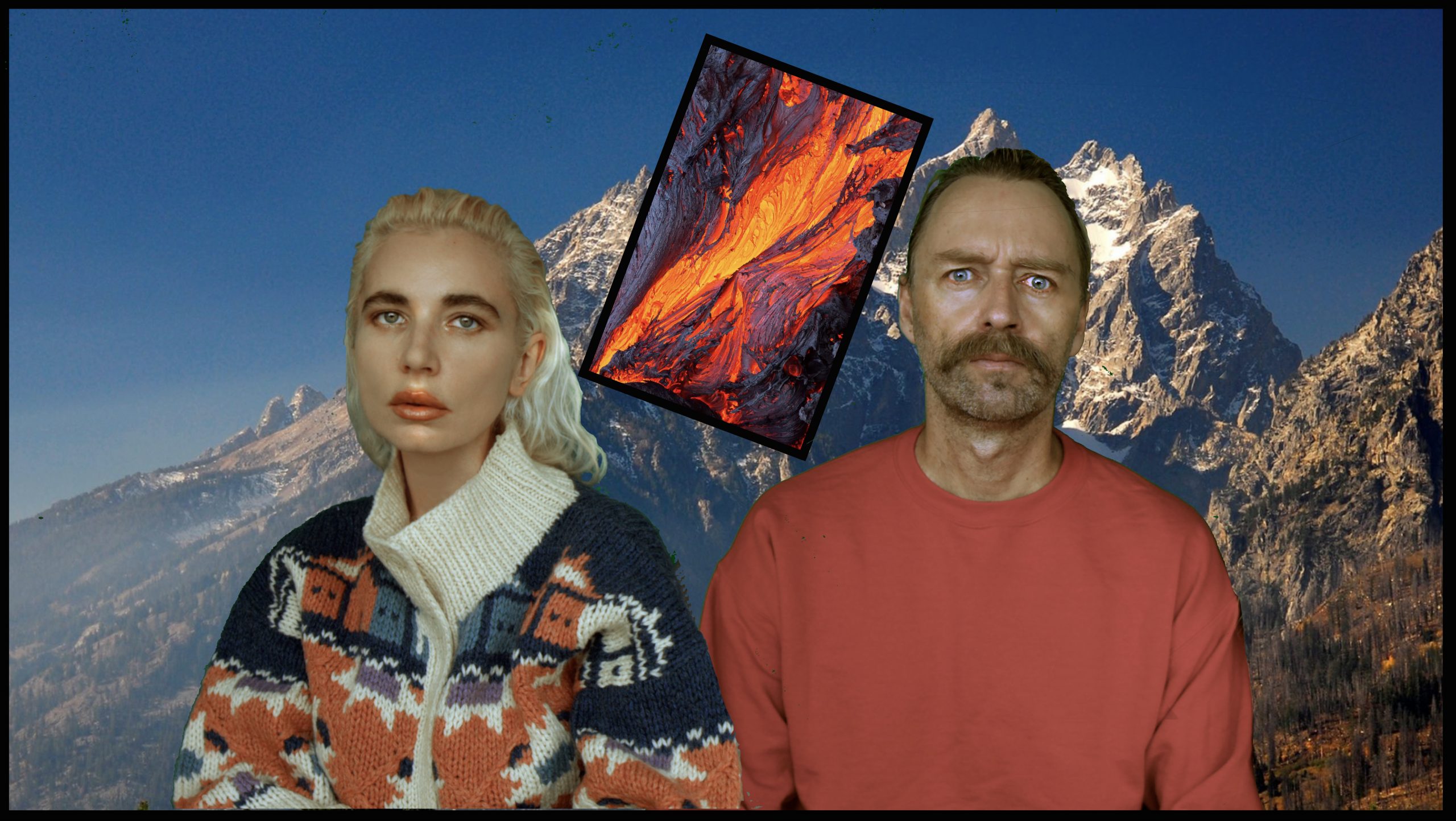 A reoccurring theme of the last year is the need for escape through art; a visit to a placid lake via the sounds of your favorite ASMR ambience channel; an afternoon excursion through the Spanish countryside upon revisiting your favorite Esteban instructional DVD. But what about that moment when you want to escape into the dank cellar of a Berlin nightclub to find your fellow freaks seeking catharsis through prurient delectations set to down-tempo electro purge… what about that moment? Behold, O Future…
"I decided to make some kind of latex horror homage to that {Paris, Texas}, and to amp up the terror of intimacy."  – Rymer on the music video for "And You're Mine"
It is clear within the first minute of "And You're Mine", the opening track of O Future's Immaculate EP, that they have indeed tapped into that "terror of intimacy". Jens Bjornkjaer, the composing half of O Future, introduces the record with lush, transportive string arrangements that may have you speculating what deal he made with the Ableton Gods if in fact these are not recorded with a real orchestra. Then, piercing through the veil of the serene, comes the seraphic soprano of Katherine Mills Rymer. The South African native uses her voice like a bowed instrument; a vocal styling that possesses the evocative allure of Portishead, the rawness of Blonde Redhead and the theatricality of The Knife.
Immaculate creeps into its second track "Dinner", seduction sustained, hypnotic electronic drum patterns pounding away at your inhibitions until it dissolves into the meditative surrender of "Sincere". This is the part where you finally give into the Germanic vampire that's been stalking you and let them sink their cuspids into the unsullied flesh just above your collarbone.
"I bet you can make anyone think you care." repeats Rymer as you relinquish all ties to the human form. In so joining the hunt for the EP's closing tracks "Plastic Fruit" and "Meat", where Jens continues to lay the bed of beauty and suspense for which Rymer incarnates the odd creatures that usually exist in the macabre fantasies of Tool videos.
In equal parts haunt and intrigue, O Future's symphonic incantations unlock the primal, but what is further impressive is their dedication to the visual form. Displayed in the horror-tinged magical-realism of their music videos or the abstract transmogrifications of Rymer's sculptures. In this way, O Future have created a hall of mirrors, their art reflecting upon itself in a limitless world of shock and communion.
"Well, we live in a dual hermitage, and could happily live making, sleeping, eating and sexing."
Says Jens of their marriage and creative union. We caught up with O Future to learn more about their process and their self-diagnosed "12th Century hermit emotions"…
With a song like "And You're Mine", what comes first? The lyrics and vocal melody or the symphonic bed of instrumentation?
Jens: Normally and how this song was made, is that I have a sketch or bones of a track and then I email it to Katherine. For this song specifically the symphony at the beginning of the song comes from another song we made a while ago that never made eternal life.
Katherine: Yeah, except melody wise and everything else besides from the opening symphony is different. Once Jens sends me the track I basically start writing as I listen.
"And You're Mine" is cinematic to the nth degree! Are you instantly thinking of a visual element when writing songs like this and does that impact how the finished product will sound?
Jens: Actually no, which considering our visual output may sound weird. First we make the track or tracks and then we start rummaging around for what that would mean in a visual way.
Katherine: Yeah. The visuals for each video or each new image or aesthetic happens for me, when i sit and think about what elements of the song should feel like and then make that into a picture. For example, in the "And You're Mine" video I was concerned with romance and heaviness and obsession of the song. In cinema – Paris Texas – feels like this for me, so I decided to make some kind of latex horror homage to that, and to amp up the terror of intimacy.
You describe the sub current in your music as hyperbolic intimacy and 12th-century hermit emotions. I'd love to hear more about these 12th Century hermit emotions… Where are you pulling from with this and how do you see it pour into your music?
Katherine: Yes, 12th century hermits! Big ups. But seriously I think as a shy introvert that has become even more comfortable inside the nest/cave during the pandemic. My emotional life has become how I imagine an old hermit living in some dank cave at then end of some European wood would have: binary, over wrought, exciting, dangerous, melancholic, abstracted and maybe some kind of longing for inclusion, but also recoiling from that.
Jens: Well, we live in a dual hermitage, and could happily live making, sleeping, eating and sexing.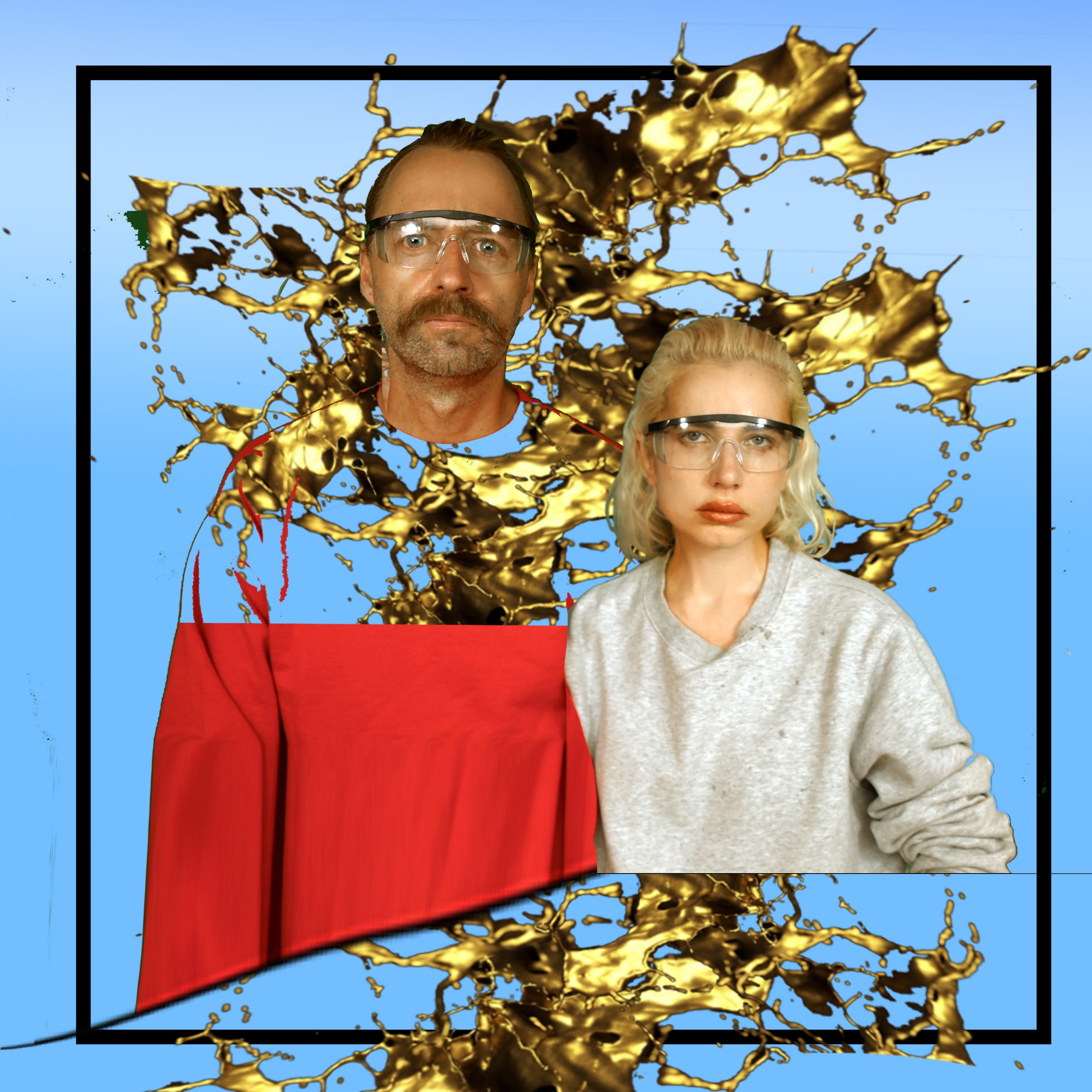 O Future has a lot of experience scoring music for film and theatre. Do you find yourself in a different headspace when working on scoring as opposed to your own music?
Jens: Great question! Yeah, with our band music I make the music for the music if that makes sense. With a score, for the most part, it's there to support the narrative and image. So it's a very different working start. When I begin a project I start with the filmmakers images as a jump off to create, and listen to the director or team and then with these inputs I begin the creative work. My headspace is the same in terms of wanting to make the best possible product. I care about quality and even in small ways try to make everything being something fresh. But in terms of how I work when making scores the biggest difference is that i am a collaborator and have to open my process for other people. Both ways of working I enjoy a lot.
For those that don't know, O Future is comprised of a married couple. So what came first, the artistic partnership or the romance?
Katherine: Oh The romance! I was engaged to Jens a year after we met and it was only after the engagement he did ask me to sing on something he made.
Jens: And I had to beg her to sing on it.
Katherine: And the rest is sexy romantic history (lol) but, yes it was never even a question when we first met.
Katherine, you are going to be acting in an upcoming film titled Ambrosia. Can you tell us a little more about that upcoming project? Do you feel a level of performance goes into the cinematic quality of your music?
Katherine: Ja, life SHE WEIRD.  Originally we were asked to just score the film, a blind reach out from the director who is a fan of the band.
But after meeting for coffee he asked me if i wanted to audition and then I did and then I booked the lead. Which I didn't expect. I'll just say that this indie film is about: 'something ancient' trying for connection and satisfaction in Los Angeles.
I guess I'm an emotional person so the 'cinema drama' is my language and i guess this has to be there to make the sweeping lushness we dig. Nothing better when the heart swoons and the tears well.
Of all the projects you have going, what is exciting you the most in 2021?
Jens: Our first EP release called IMMACULATE which is out In February and our next release which is out in June. And also working on Ambrosia and another film I will start scoring shortly.  And for everyone to get a vaccine and get hugging!
Katherine: Finally showing some of my physical artworks to the public like the sculpture on the cover of Immaculate.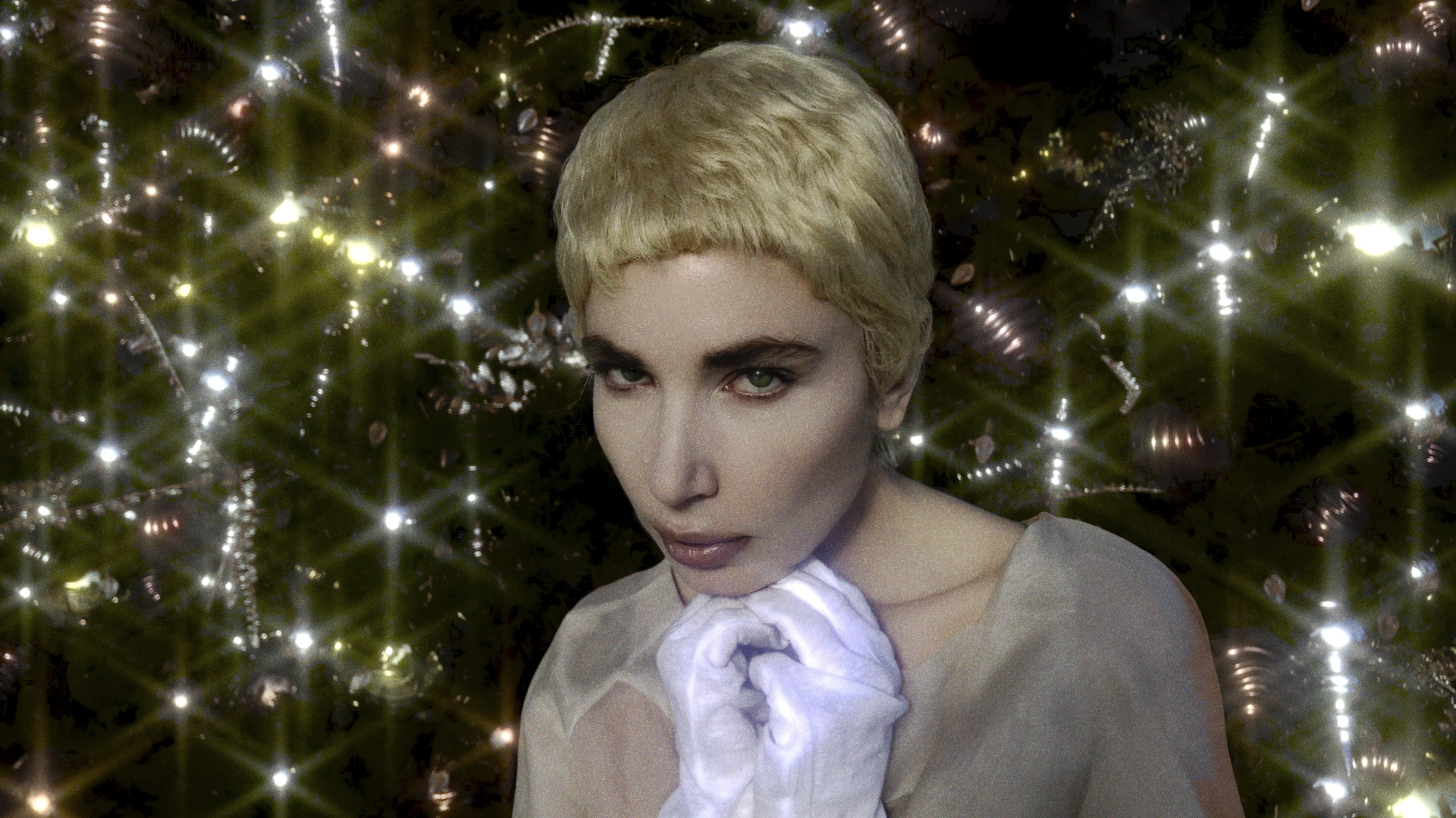 CONNECT WITH O FUTURE
photos / O Future
story / Chris Hess