Eclectic, funny,  zesty, stunningly creative… Could be a recipe for success or a specific character archetype, and in the case of Nikki Paige, it's definitely both, and through this interview, I  think we also found out about a couple of other ingredients that make up the whole of her artistic self, chief among them is a true devotion to creation and experimentation.
After signing her first songwriter's publishing deal at the tender age of 11 years old, Nikki would go on to Travel all over the world with renowned songwriters such as Barbara Orbison and Ringo Starr, and while rubbing elbows with some of the Industry's big fishes, she also caught some of the darker side of it all. Feeling a little bit of the burn that many young artists feel when they get a glimpse of that underbelly, Nikki stepped away from music for a while before eventually making a comeback that led to the creation of MFRecordz/MalibuFilms, a space for artists to do their own thing outside the creepy loop of the industry.
That promise once shown at 11 has of course been paying dividends after turning Nikki into one of the most off-the-wall singers and songwriters to take the world of Pop and EDM by storm; this whirlwind of both talent and originality manifests as an avowed genre-bender who actively rejects definition in favor of exploration and new paradigms, a task that she tackles with seemingly infinite confidence. 
Today we bring you our little talk with Nikki in which we tried to figure out a bit more about the complex sounds she brings to the table. Starting with one of her newest singles "Happy Birthday, Bitch".
You can and should also check out her newest single/music video called "Important", a pretty insightful track that goes on to detail a lot of what she's learned about the world of music after all this time, going back even to the lessons picked up from the less-than palatable moments we mentioned earlier.
We know that "Happy Birthday Bitch" a bit of a present. How did your friend like it?
I believe my friend Sydney was ecstatic when she heard her birthday surprise song "birthday bitch" while she walked into the room getting a surprise from all of her friends greeting her there. Honestly, we never had any intentions of releasing the record but we started to have other people requesting it for their Birthdays. Other people tried to hijack it so we just said let's just drop it and then they can remix it and we're safe. Sydney will always have her birthday song. She's the Pocahontas. Even though she's a bitch. I love her. Hi Syd. 

-Did it surprise you that your audience responded to it so well? I mean it's pretty clearly a banger from the get-go!
I think it was just as a surprise to me that people responded the way they did as much as it was a surprise to the birthday bitch I made it for 
-The EDM flavor of this track is fresh but not at all new for you since you move pretty easily between genres. How do you feel about where you're at right now musically? where do you feel your sound is going right now?
"My sound" is something I've always found as a funny term. 
I believe music is an interpretation of what you're feeling at the moment. That's why I'm not so concerned about a direction. I work with many people that bring me their vibes. I just put on what I am feeling at that moment to what the musicians are feeling. So I couldn't tell you. And some people might be mad at that. Industry-wise. Do you
-The only thing that seems set in stone with you is that you've got the talent and the know-how to explore it. How would you describe your sound? do you think "pop" as a label is big enough to hold all of these elements you bring together in your productions?
Never. I will continue to love and learn everything I can about setting stones and understanding different genres. When you start to believe that you are the best at one genre. Well maybe you are. But you have to explore other genres to create one.
For someone whose can be so eclectic, you must have a pretty wide range of influences, what are some of those influences that people may be surprised to hear you cite?
One of my least favorite questions. I'm just a vessel. 
What's your dream stage to perform on right now?
The Moon.
What about your dream collab? is there an artist today you think would be a perfect match to work with right now?
Anyone that isn't Trying to become or stay relevant. I work with my friends and we build together. I gave up on working with the "big dogs". They won't care as much about us as we do. Yet people seek them. Thinking they have all the power and all the abilities to put you "on"…Maybe. But they are for the most part retired. They have already done it. Build your own fortress. Find your own team and look for the most driven. Like most of your true unique heroes did. Then you might get the privilege to have them ask to work with you. 
What do you get up to outside of music?
I love pool. Even though I am pretty blind haha. It's like chess. Defense is a real thing we can all use in real life. It's all geometry. Psychology. Much like music If you think about it. I love helping people. But you also have to be careful there as well. They will knock in the 8 ball when you least expect it. Because they had you set up. Sometimes even with 8 balls. Stay clear away from those baggies. Oh and PikNik's. I love PikNik's! 
What's up next for Nikki Paige? what are you planning right now that we can look forward to?
I am proud to say that I have found my team here with MFrecords/Malibu Films. Greg Hannley, Alex Draghici, Kyle Russel, Corey Smith, and Sydney Olivas. I worked hard for most of my life preparing myself to meet a crew like this. I didn't understand what I was looking for at first. I just knew before it wasn't right. My previous "teams" were not in synch. Now we have developed a body of work I am finally ok with releasing it. 
They call me "Pikki Naige".
I am ok with that. This is my best work. Due to my team's best efforts. With a lot of encouragement to push each other. With no expectations. We just really love what we do. Our circle is growing. So to answer your question. July 17th the whole thing will start Its process of release and I couldn't be more proud of MF records and the long hours and talents that have come together because of our individual drives to beat ourselves. I think it is important to wake up and motivate YOURSELF to make the best decisions and try new things. Pull your biggest believers and good people that want to help. Teach, love and know you can always learn more. 
Thank you for this interview. It means a lot to me to know that you are here and listening. Nikki Paige 
MF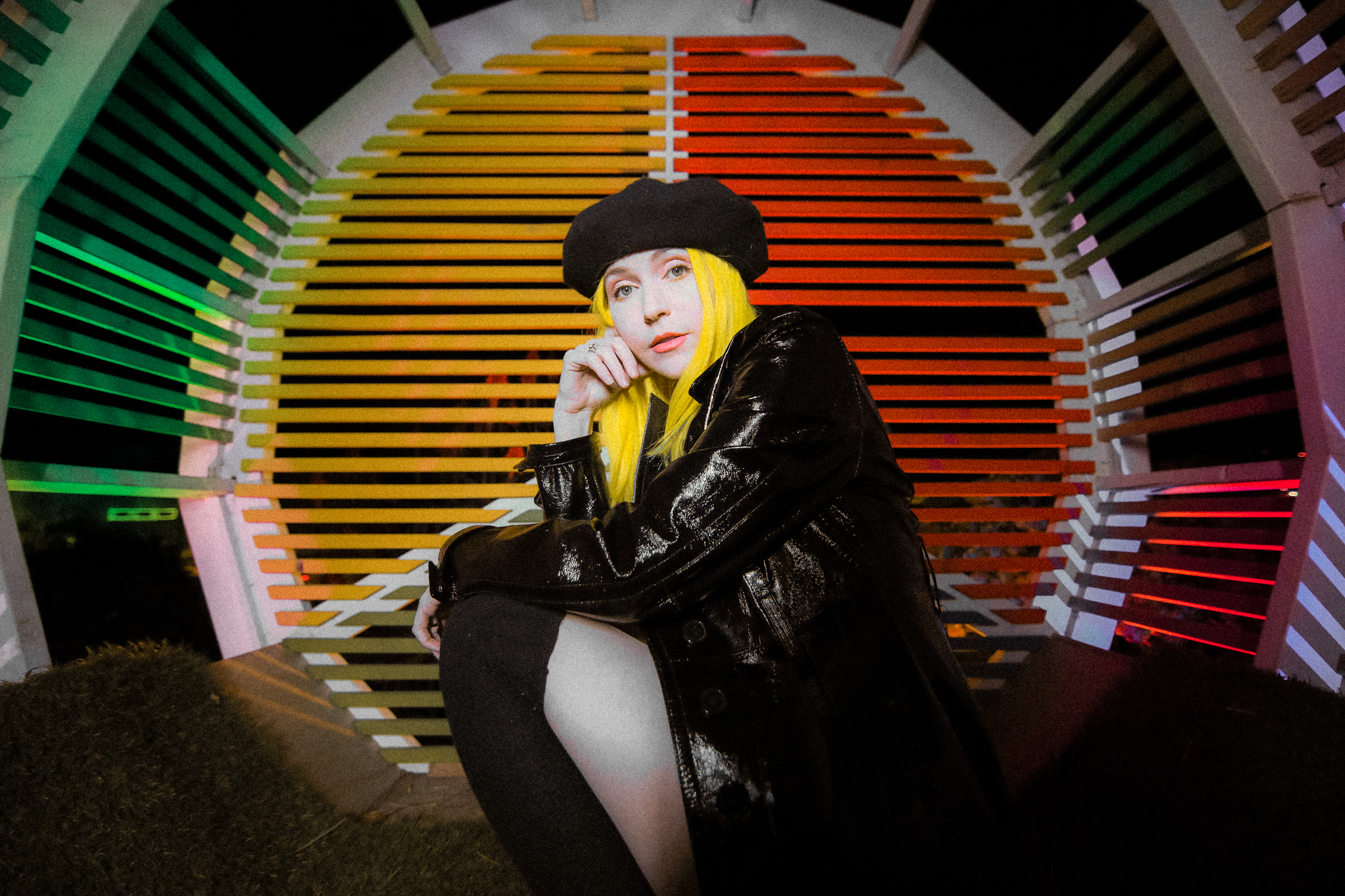 Photo Credits: Courtesy of the Artist

Story by: LADYGUNN
CONNECT WITH NIKKI PAIGE