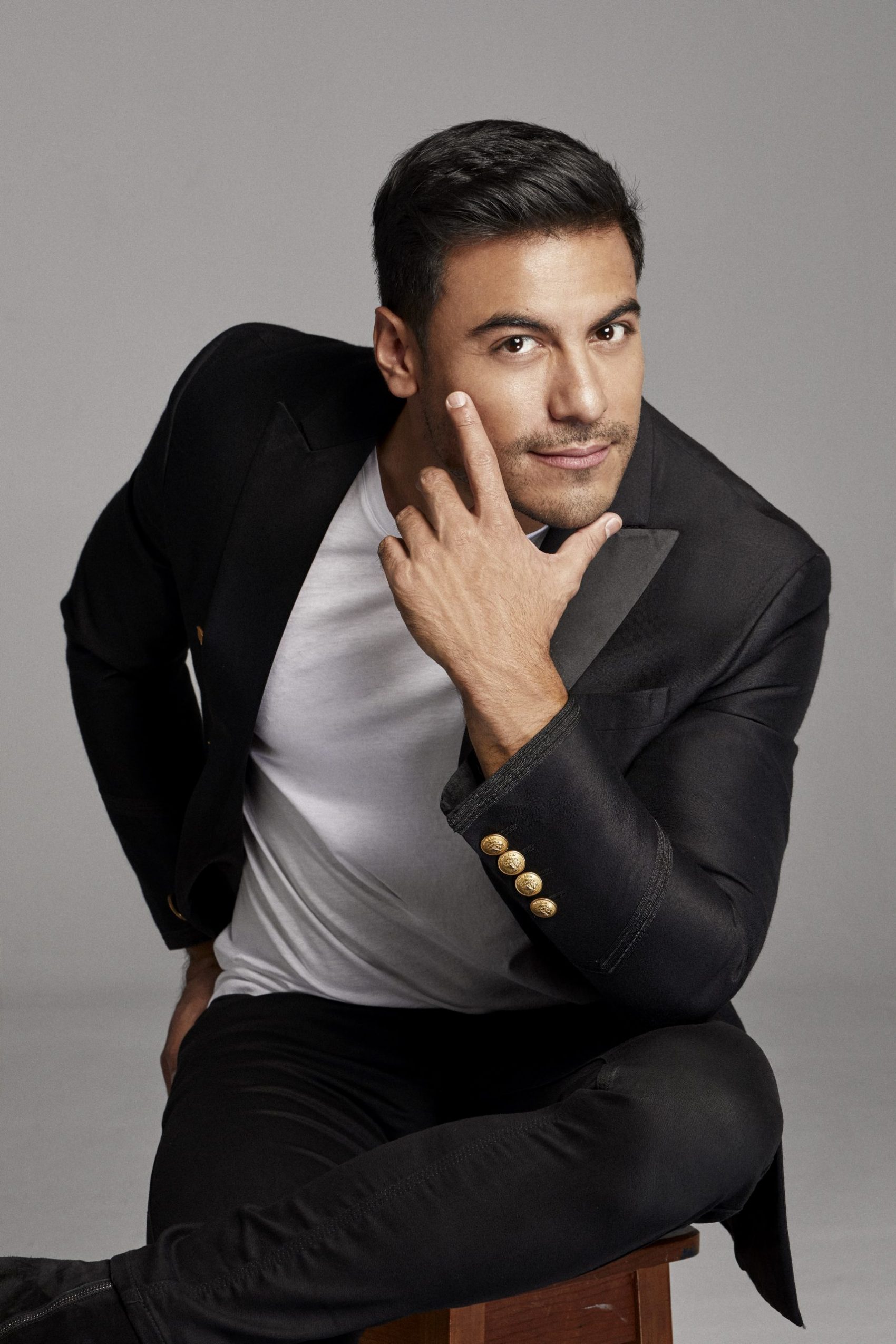 Mexican pop star Carlos Rivera salutes the legends of Latin music with his new album Leyendas. For his first LP following the COVID-19 pandemic, he covers the classics of the great Latin American (and Spanish) songbook alongside the icons themselves. The ongoing pandemic claimed the life of legendary Mexican composer Armando Manzanero in December and one of his last recordings, "Todavía," is part of the Leyendas album.
"I believe that's the most special song on the album because of that reason," Rivera tells LADYGUNN over the phone. "Maestro Manzanero was a great friend of mine. Imagine what that meant when he passed away and left this song for the album. That made this tribute that much bigger."
Across 14 tracks, Carlos sings with the musicians who helped shape Latin music both living or that have passed on like Mr. Manzanero. They're from all over the world like Cuban-American icon Gloria Estefan, Venezuelan great Franco De Vita, and Cuba's Omara Portuondo from Buena Vista Social Club. Among the posthumous duets are Spain's Rocío Dúrcal, Mexico's flamboyant legend Juan Gabriel, and Argentine visionary Mercedes Sosa. At 35-years-old, Rivera is far from legend status himself, but he's at the best point in his career over a decade in.
In 2004, the Tlaxcala native won a recording contract on the Mexican reality TV series La Academia. As we've seen with recent iterations of American Idol and The Voice, it's hard to parlay that exposure into a career. Rivera turned out to be the Kelly Clarkson and Carrie Underwood of Mexico. He extended his global reach after singing "Recuérdame" for the soundtrack to Disney's hit movie Coco. Rivera's Guerra World Tour had over 128 stops through Spain, Latin America, and the U.S. before getting cancelled by the pandemic.
Coming on 16 years into his career, Rivera recently became the first Mexican artist to record in The Beatles' Abbey Road Studios and has his first top five hit with Maluma on the Billboard U.S. Latin chart. Now Rivera is singing with the artists that inspired him. In an interview with LADYGUNN, he talked about his favorite collaborations on Leyendas, his achievements, and what's coming next.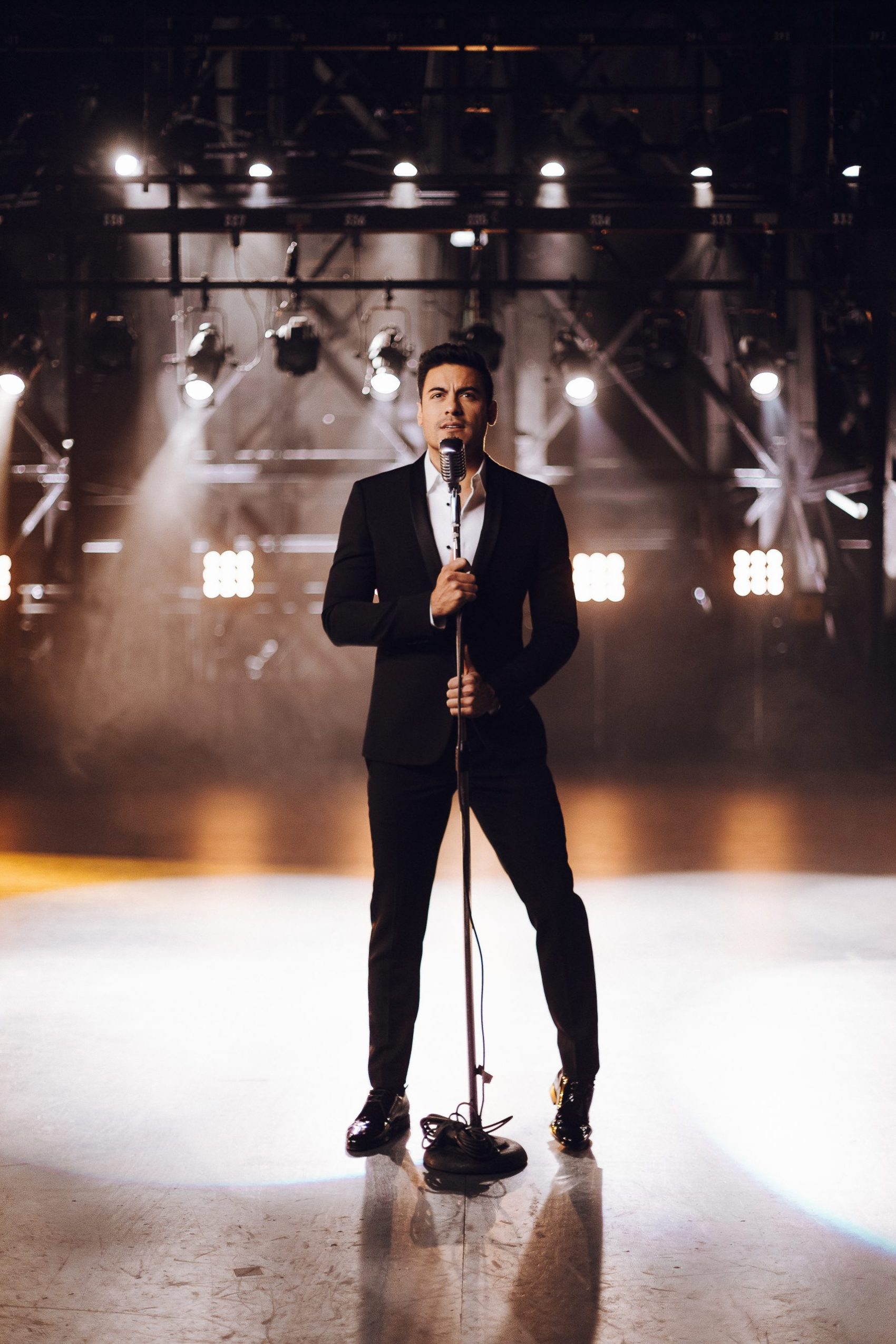 WHAT WAS THE EXPERIENCE LIKE TO RECORD WITH ARMANDO MANZANERO BEFORE HIS PASSING?
He was one of the first artists who recorded [for this album]. When I sent him the invitation, he said, "Send me the music." And then two days later, he told me, "I recorded my part." He put love in everything he did and he always treated me that way. We shared a lot together, from food at dinnertime to the stages and music.
WHAT WAS THE EXPERIENCE LIKE TO WORK WITH GLORIA ESTEFAN ON "

PUEDES LLEGAR

"?
That's a dream that I never thought I would fulfill. Gloria for me is the queen of Latin music. She's the one that opened the doors for everyone that exists today. With Emilio [Estefan], they opened the path. To sing with her, especially this song, is a big achievement because I wanted to send a message of hope that I believe we need today. That you can make your dreams come true. That you can get to wherever you want to go. I wanted to record it especially with her and no one else because this was a song that was inspiring for me during difficult moments in my career. Together, we're bringing the song to the audience that listens to my songs and giving that message of hope to new generations.
YOU RECORDED "

YO NO SÉ QUE ME PASÓ

" WITH JUAN GABRIEL FOR HIS

LOS DÚO 2

ALBUM. WHAT WAS THAT EXPERIENCE LIKE?
The song that's on the album is the one we recorded from Los Dúo 2. I can say that Juan Gabriel opened the doors to be able to record with the enormous legends in the music industry. When he called me— imagine, Juan Gabriel, the biggest artist in Mexico as a composer and artist. He achieved things that others couldn't. He invited me to sing with him at the Auditorio Nacional and later on his album. It's a beautiful memory I have of meeting him. I only met him at the Auditorio and I didn't see him again afterwards unfortunately. It was his last show at the venue. I have that memory and our song as a memento.  
AS AN ARTIST THAT DANCES A LOT IN HIS SHOWS, "

LÁGRIMAS NEGRAS

" WITH OMARA PORTUONDO IS A VERY DANCEABLE SONG.
Totally! I love to dance. That's one of my favorite songs. When we recorded the video, I couldn't be with her in-person because I couldn't enter Cuba due to the COVID-19 restrictions there, so she recorded her part over there and sent it to us. It made us so happy to see this 90-year-old woman dancing with happiness on her face and in her voice. I love this album because I have so many beautiful moments with it.
WHAT WAS THE EXPERIENCE LIKE TO RECORD "100 AÑOS" WITH MALUMA?
Maluma is a great friend of mine. We met while filming La Voz México where we were coaches. From there, we had the idea of one day singing together. I love what we made. It's not the kind of music that he or I make. Really, it's a ranchera song. I believe it surprised our fans a lot. It was a big hit. I'm happy this song was with him because it connected with a new generation who is now listening to ranchera music.  
DURING THE GUERRA DE AMOR PART OF YOUR GUERRA TOUR, I APPRECIATED SEEING THE RAINBOW FLAG. DO YOU HAVE A MESSAGE FOR YOUR FANS IN THE LGBTQ+ COMMUNITY?
Always! With all my love. That was during "Grito De Guerra." I always try to have all my music be about universal love, so that any person listening can sing it to whoever they love. [It's] the same thing with this album. They're songs about love, freedom, hope, and coming together. With everything I do for my fans, I try to have them feel loved equally with all the music that I make. I support the community and I send them my hugs.
HOW DID YOU FEEL TO BE THE FIRST MEXICAN ARTIST TO RECORD AT ABBEY ROAD?
When we wanted to do that, people were saying that we were crazy and that it was impossible. Anyone can record but only a few can make an audiovisual project because they have to go through a committee. We shared a bit of my story of where I came from. That I came from a town in Mexico [Huamantla] in the smallest state of Tlaxcala and how my path in music had gone. That moved them a lot and they loved the idea that someone from a small town in Mexico can arrive at Abbey Road. I'm proud of that [live] album recorded at Abbey Road with the London Symphony. 
YOU'RE OVER A DECADE INTO YOUR CAREER AND YOU CONTINUE TO ACCOMPLISH NEW THINGS. HOW DO  YOU FEEL ABOUT THAT?
I'm filled with a lot of pride because this career is difficult for anyone. You have to realize that sometimes it doesn't matter how long it takes you to achieve something. I started at 16-years-old and now I'm living the best moments in my life. I understood in my path that everything happens with time and that everything should be done with love and patience.
In fact one of my maestros when I was going through one of the most difficult chapters in my career was Franco De Vita. I always call him my papá and padrino artístico because during those times that I didn't have work or I didn't have a stage to sing on, he always invited me to sing with him on his tours. A few years were passing and I didn't have any opportunities. I was 22-years-old and he smiled and said, "Carlos, I started my career at 29-years-old and I'm still here." That's my dream today, to have a career my whole life.
I HOPE YOU'RE PLANNING TO RETURN TO THE U.S. WITH A TOUR.
Hopefully so! We're planning for next year an extensive tour that will pass through the U.S. because I had a few dates that we suspended due to COVID. For next year, we have something planned for there. 
CONNECT WITH CARLOS RIVERA
WEBSITE // INSTAGRAM // FACEBOOK // TWITTER // SPOTIFY
photos / courtesy of Dream Team Agency
story / Lucas Villa