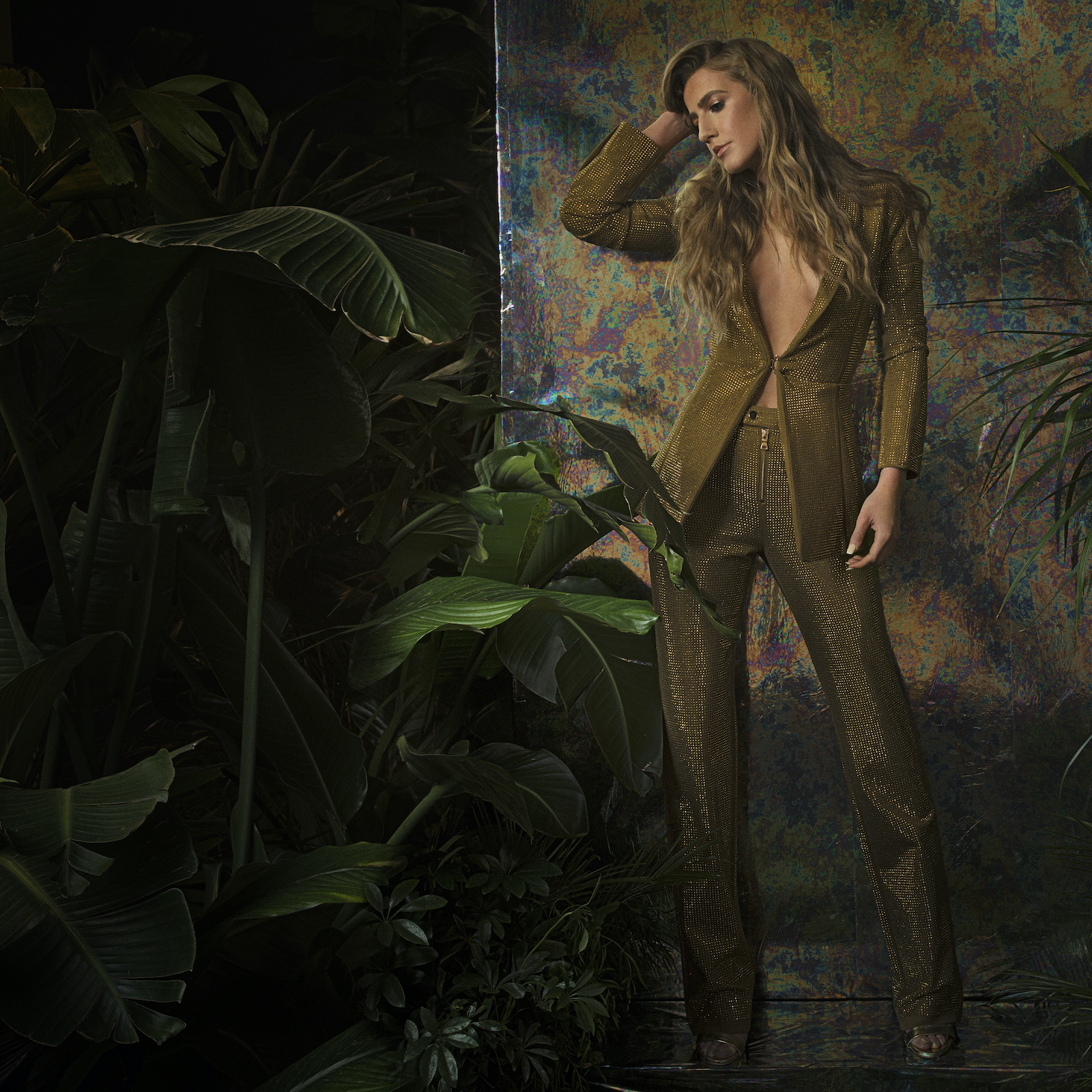 Throughout the course of history, the storyteller encompasses a revered and precious role in society. In the days of oral tradition, these raconteurs were solely responsible for teaching future generations of times past, and of course from this tradition, the art of song was born. The craft of songwriting has ebbed and flowed through the decades, with an abundance of methods, theories, and practices utilized, all in the hopes of creating that perfect, magical song. Some writers focus solely on scoring an ear worm of a hook; others prefer to capture a vibe, a sort of sonic feeling people can experience; while others go grassroots, focusing on the narrative and message of the song, with the other elements to follow.
Songwriter and artist Ingrid Andress, has dappled in all of the above. Beginning her career in music as a songwriter, after first being discovered by Kara DioGuardi at the Berklee College of Music, Ingrid began penning songs for other artists. Running the gamut of songwriters circles in Nashville, Los Angeles, and New York, the young writer grew exponentially, finding her niche in Nashville. Post-Berklee, she moved to Nashville full time, diving deep into the communities' stripped back, brass tacks, approach to honest songwriting. Though she had received considerable success as a writer, penning bangers such as Charlie XCX's "Boys" and "Steady 123," she longed for the opportunity to share her unique perspective, but as the artist.
Debuting her first single "Lady Like" in 2019, Ingrid exploded on the Country Music scene. With her first single "More Hearts Than Mine," she earned her first entry on Billboard's all-genre Hot 100 chart, making history as the only debut from a solo-female to crack the Country Airplay Top 20 in 2019. Earning a career total of 180 million streams globally while grabbing the attention of renowned publications such as People, Rolling Stone, NPR, PAPER, Variety, as well as being named as Apple Music's current "Up Next" artist, Ingrid is poised with a skyrocketing career most can only dream of.
Today marks the release of her debut album 'Lady Like,' (March 27), a stunning testament to the power of genuine experience and perspective, metamorphosed into song, Ingrid's technical writing skills and dedication to raw vulnerability is an inspiring feat all creatives should aspire to.
In celebration of the release we had a chance to chat with Ingrid, discussing her story and the important chapters that formed her into storyteller she is today.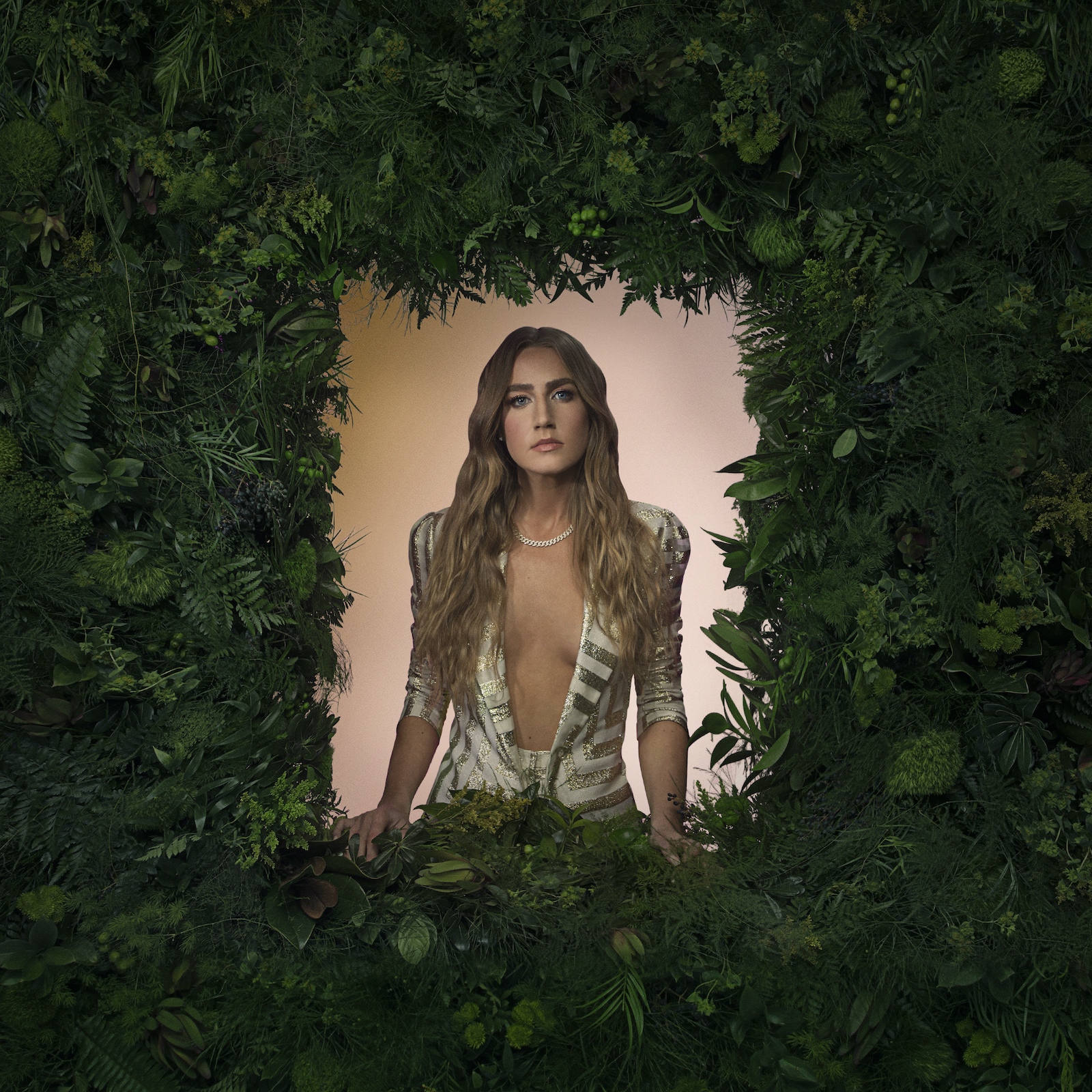 You grew up in a pretty big family, one of five kids. Were you the oldest, youngest, middle?
Ingrid: Second oldest but my older sister and I are 13 months apart so we pretty much shared everything.
Do you feel like you and your siblings embody stereotypical birth order traits?
Ingrid: My older sister, yes for sure. She is the protector of the family, but I don't know, I feel like we all just kind of learned how to take care of each other. My dad was on the road all of the time and my mom obviously homeschooled us, but I think we all got along as friends since we were all so close in age.
Your dad traveled a lot because fo work. He's a strength and conditioning coach, right?
Ingrid: In baseball, yes.
Did you acquire an interest in sports?
Ingrid: I did, I actually thought I was going to go to college to play sports because that's what my mom and dad did. My mom got a scholarship for soccer and my dad played football at Penn State.
Did you play soccer?
Ingrid: I did play soccer and then I switched to volleyball because I got burned out on soccer, but that was pretty much the plan the whole time. My mom started teaching me piano at age six, but music was always a hobby, no one ever told music could be a career choice. I didn't figure that out until a little later.
How did the heavy rigor of playing sports influence you as touring artist today?
Ingrid: They are very similar. I think athletes and performers are one and the same, just because obviously you still have to practice, even though you may know how to do certain things, just to keep your mind fresh and sharp. Also just the stamina you need to have is very similar (to sports), so I definitely think it prepped me a lot. All this traveling I'm doing is not out of the ordinary for me, so it hasn't been too big of a leap, except for being less in shape since I played sports (laughs).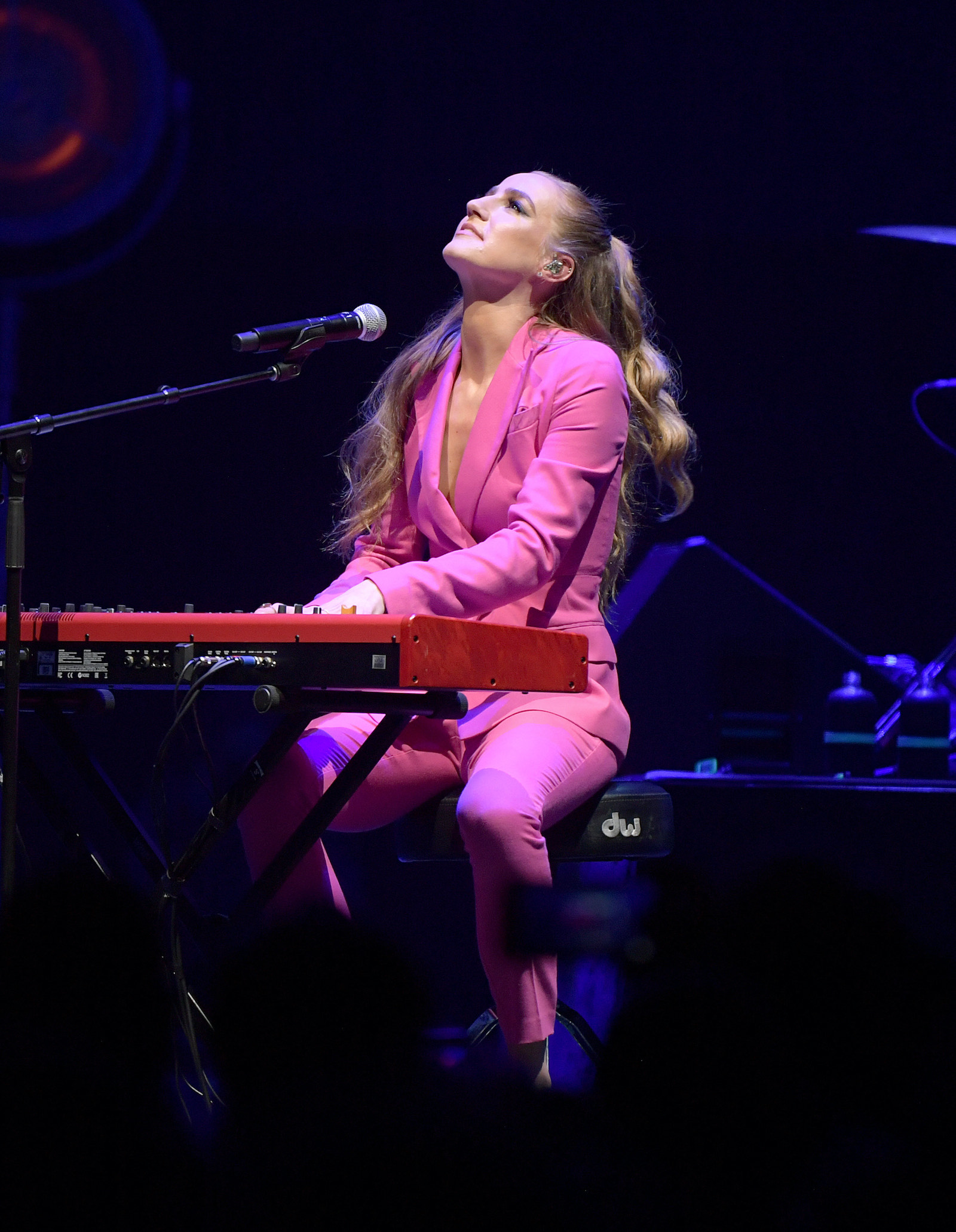 Do you still pay attention to sports… any favorite teams?
Ingrid: I did in college and then I feel like when moved to Nashville, none of the teams were doing very good. I feel like just this year that the Titans… are even on the map so I feel like I lost touch for a second because Nashville didn't really have anything going on.
Being that your study as a kid was focused on sports, what preempted going to college at the Berklee College of Music and the shift to music full time?
Ingrid: I think it was when I realized that I didn't want to do anything else other than music for the rest of my life. Actually the way I found out about Berklee, because I didn't even know that music colleges were a thing, the Boston Red Socks were playing the Colorado Rockies in the World Series and we were walking to the stadium and walked past Berklee, which is how I found out about it. So it was very accidental but meant to be.
And during your time there you met Kara DioGuardi, how did she find you?
Ingrid: She taught a class on pop songwriting and she pretty much just recruited me from there, she was definitely a great mentor to have.
How did she you mentor you in your career?
Ingrid: She wanted me to get better at songwriting, our relationship was very tough love. She recognized the potential but was like, you have to figure it out before I sign you, you have to show me that you really want to pursue this, which is why I moved to Nashville. I think the songwriting was her main focus, but I knew I wanted to be an artist and realized that songwriting was a big part of how I wanted to be an artist.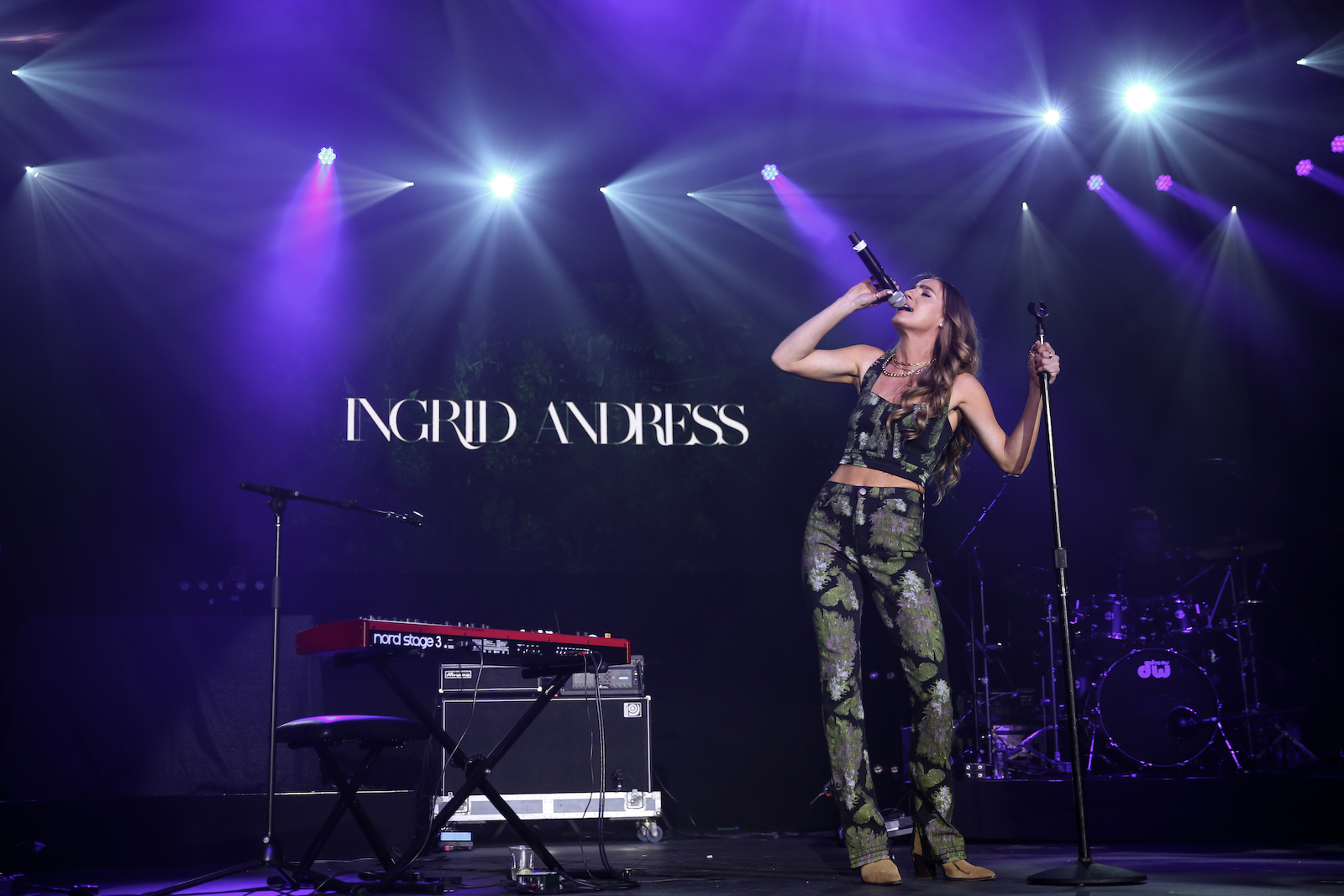 Are you two still close?
Ingrid: We are! We still keep in touch and she's been very supportive, switched over to to being like the artist fan and of course I still get into sessions to write for other people, just not as often.
Of the various songwriting communities, you chose Nashville to be your permanent home base. What was the reasoning behind that?
Ingrid: I think it was because I really appreciate a good "story song" and I wanted to learn how to write one from just the guitar or the piano. I feel like whenever I would go to LA, it was just a very different kind of songwriting, that isn't bad but it's just not what I love. In LA you find the vibe and the lyrics come later, where in Nashville you come up with a concept and the lyrics come first. For me, having stories I want to tell is most important.
You've written some really incredible songs during your time writing for other artists, from "Steady 1234" to Charli XCX's "Boys," was the process of adjusting from the songwriter to the artist role a difficult one?
Ingrid: It surprisingly wasn't. I thought there would be more of a transitional time but I really love performing, that's actually my favorite thing ever. The only hard part has been not having as much time to write as I usually do, so that's been weird. But it also forces me to focus and come up with ideas when I am on the road because if I do have a session, since they're so rare, I'll have a bunch of ideas that I want to write about ahead of time. So it's really just a different flow because when you're a songwriter, you go in and do it everyday, sometimes I feel like I'm out of practice if I don't do it enough and keep that muscle active, same with sports.
The transition is obviously working, congratulations on all the traction you've earned on your releases to date!
Ingrid: Thank you!
You've made some impressive feats in your artist career already, one such being your song "More Hearts Than Mine" becoming the only female-debut to crack top 20 on the Country Airplay chart in 2019. As an insider in the genre, do you think Country is making strides to becoming more inclusive?
Ingrid: I think as of the end of last year / top of this year, the conversation has definitely been more prevalent than it ever has. But honestly, I think it comes down to that of the quality of music has changed in the past few years… I think it's changed this year because women especially are coming out with really high quality songs that, in my opinion, are putting them on the map because they are really good songs. It's tough because it's proven that the main country demographic is mostly women and I know that women want to hear other women, but I think sometimes it just gets competitive and that's why people think that women don't want to hear other women. I don't know, I have so many thoughts on it, I still don't get it. I mean I'm super new to the radio game so that's why I say "I'm just here to write a good song" and sometime I forget that I'm a girl.
Have you had to jump over hurdles in the genre to be taken seriously by your professional peers?
Ingrid: I think when I first moved to Nashville and first got my publishing deal, I definitely felt like I was being talked down to like "Oh, sweet girl." I was probably one of the only girls signed to the publishing company in Nashville at the time, so I definitely felt weird when I first got to Nashville but then I just got over it because I think if you write good stuff, people are going to take you seriously.
Who are your other favorite female artists killing it in the Country world?
Ingrid: Love Maren, I think she's killing it and I love the fact that she's pregnant and still played the Rodeo, super cool. I feel like she's kind of moving it forward with her combo of R&B and country. I think Kelsea is doing something interesting, where she's really leaning way more pop, but I feel like she always wanted to do that. I just like that they are pushing the boundary, and obviously I'm excited that the Dixie Chicks are back.
Me too, pumped.
Ingrid: That was a big deal (laughs).
Speaking of pushing genre boundaries, you don't really consider yourself chained to the Country genre. Do you see yourself making a pop crossover someday?
Ingrid: I feel like genres in a few years aren't really going to matter that much to people. Just because of all these different artists collabing and showing that there are no boundaries for what creativity is, which is so important. So who knows? Maybe I'll write a super Country song or maybe people will not think it's that Country. For me, it's what's good for the song and whoever wants to collab. Otherwise, "Old Town Road" wouldn't have ever happened and that was a huge song.
Do you ever feel pressure from Country music fans to stick the structure of the genre?
Ingrid: I've never gotten any complaints from fans yet that what I write isn't Country, just because it's so storyteller-based, which is Country music. I think Country radio is the only kind of limiter we have as Country artists because they are the ones saying "this isn't Country enough" and I think everyone is getting a little tired of that. I don't think that (mentality) is really keeping up with what people are actually listening to.
Your highly anticipated debut album 'Ladylike' is right around the corner. How are you feeling? Scared, nervous, excited, all of the above?
Ingrid: I am so excited, yeah all the things! Some of those songs I wrote years ago and some I wrote very recently, so I'm just excited to have all of them out. It's going to be great.
Any overarching themes or concepts present on the project?
Ingrid: It's an all around (collection of) very raw, emotional thoughts and feelings that I've had, as it's really hard for me to write about things that haven't actually happened to me. It's gonna be one of those albums where everyone has their favorite song because not a single one sounds like another.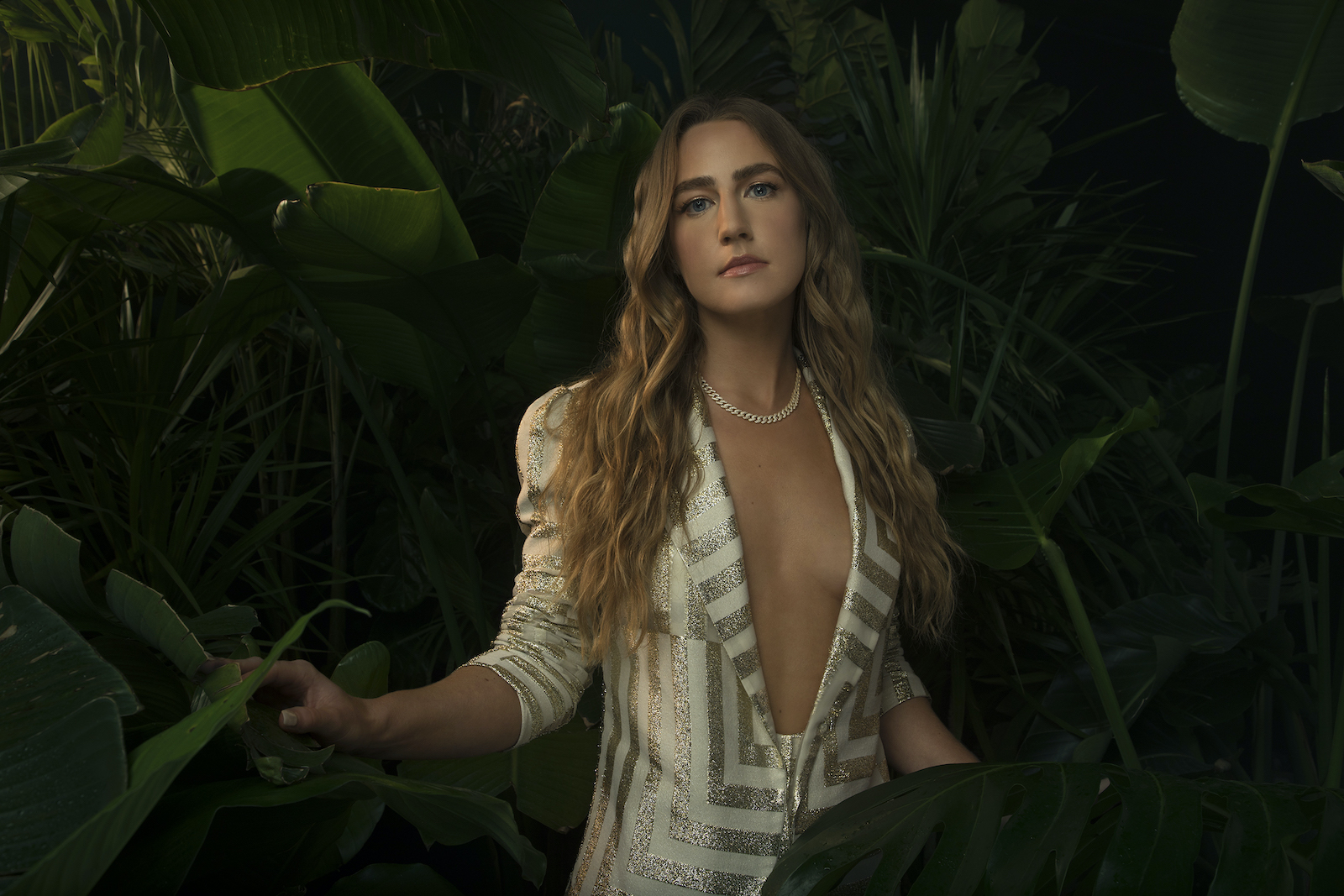 CONNECT WITH INGRID ANDRESS
INSTAGRAM // FACEBOOK // SPOTIFY
photos / Jess Williams
story / Jessica Thomas