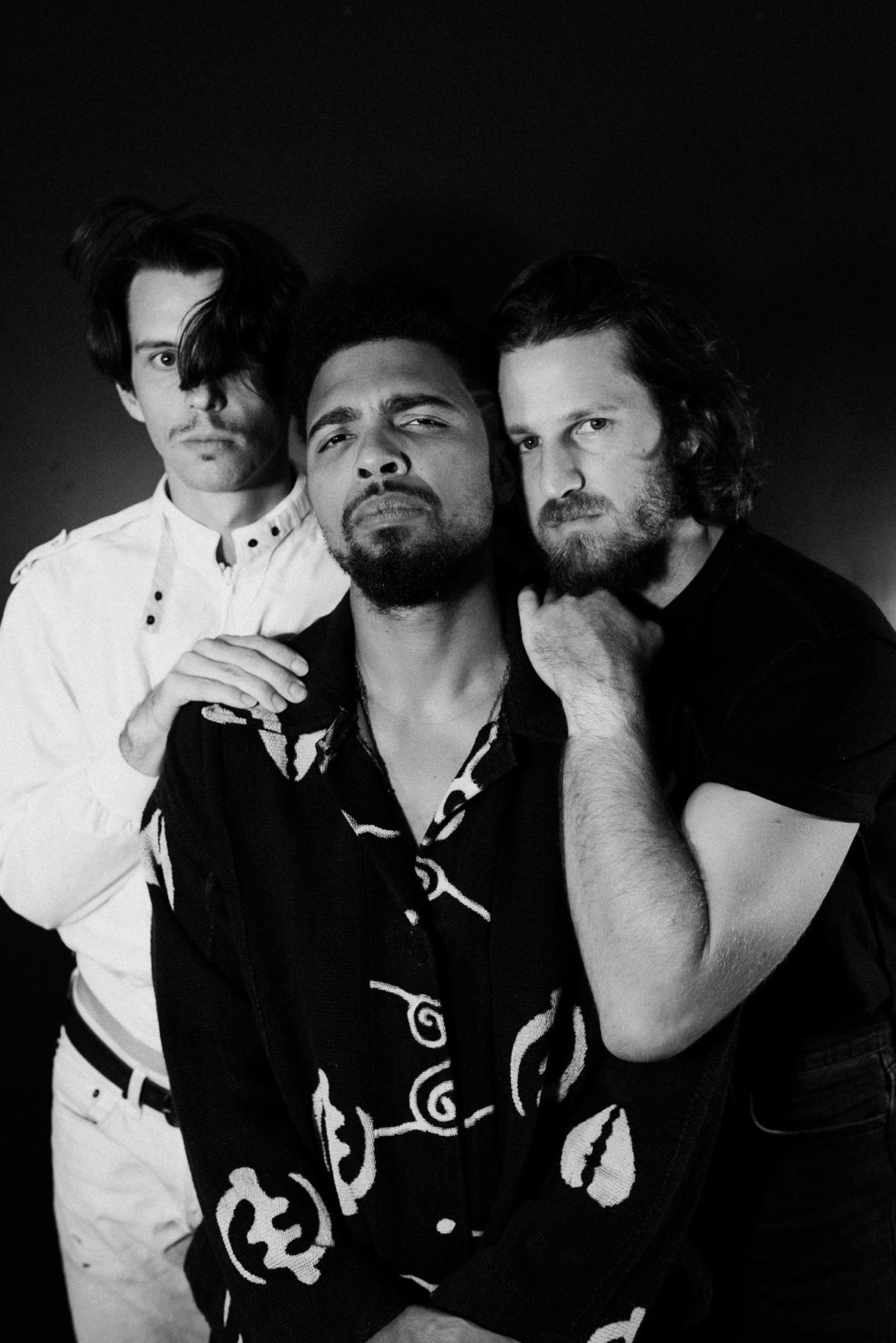 As a Palestinian-American, the word freedom is something that has always confused me. Given the complexity of my duality, I haven't seen any glimmer of hope for either us Americans or the Palestinians – both with different contextual issues of freedom. 
I'm led to believe freedom is solace that lies within, a shimmering light amongst corrupt democracies and the invasion of technology. Freedom is in the mind. Pure freedom, at that, comes from the elimination of abstract thought and the adaption of the present. To be free one must cultivate their garden. 
But freedom has different implications for everyone. To Illiterate Light and Devon Gilfillian, freedom begins with vulnerability. In their latest funky, groovy, and psychedelic track, the collaborators portray a robot waking up and finding it's humanity through a deeper connection with the natural world. 
"Freedom" is about letting go and allowing yourself to feel the emotions that make you, you. LADYGUNN sat down with Gilfillian and one half of Illiterate Light, Jeff Gorman, to talk about humanity and gaining a deeper understanding of ourselves. Check out the conversation down below!
What were your inspirations for the track "Freedom"?
Jeff Gorman: I sat down on my mom's piano on December 25th, 2018, and started banging out some chords inspired by one of the changes in Stevie Wonder's "Isn't She Lovely." I  recorded it on my iPhone voice-memos as "Christmas" and then moved on. Fast forward to one year later, December of 2019. We spent 2019 finishing our first record and touring like crazy. We hunkered down in Richmond at Montrose (studio) for a week in late December to kick around some ideas from the road. Jake was sick one night, so I cut the keys and guitar part, and then Jake laid down a monster drum the next day, with me playing synth bass along with him. Natalie Prass has worked at Montrose a good bit, and we really love her new album, and I thought it'd be cool to do something a little more upbeat and fun and dancey – her spirit was still floating around the room and inspiring us, dare I say blessing us. 
Lyrically, I was reflecting on my dad and my family's journey with his neurodegenerative disease, a rare disease called MSA (multiple system atrophy). He's such a great father and was so active throughout his whole life. He played college basketball at Morgan State in Baltimore, but most of his physical capabilities are gone now. I just remember singing in Montrose late one night by myself…singing "freedom, can you take me…freedom, overtake me" It's been incredibly difficult for my family and we're all seeking release from the grips of this disease. And yet this is the nature of reality. Life is hard and mysterious. We don't get to choose what happens to us but we do get to choose how we respond. Nonetheless, I was crying out for "freedom" thinking about my dad. 
When I wrote the first verse, I was thinking more about the "waking up" process, which is a huge theme in my life. I was thinking more about being free within your own being – waking up to your higher self, not living life on auto-pilot, not walking around like a little emotional reactor box, which we so often do, but actually being free. Then we took it to Devon and the song continued to evolve. He really elevated it. 
Devon Gilfillian: I was really excited to write with Jeff and Jake, even despite it being a Zoom write. Jeff and Jake sent over a whole folder full of incredible ideas, and immediately "Freedom" stood out to me. The keys, the drums, Jeff's vocals in the beginning, "arise, wake up, welcome to the moment," I was hooked. I wanted to help finish this song. The bones were there, I just wanted to add my take to it, add my soul to it without taking that meaning away from Jeff's connection to the song. 
The sense of freedom really means being present and being vulnerable. Being open to feeling love, to feeling pain, to any and all feelings that keep you present. At the time that we were writing this song, I had fallen in love, and it had been a while since that happened. I usually don't let my guard down, but I was feeling OK with having that vulnerability. I think that's the type of freedom I wanted to speak about in the second verse.
What does freedom mean to all of you? Do you think we as humans in today's society can ever truly be 'free'? 
JG: On my better days I really do believe we can be free. I'm always trying to keep my postmodern cynicism in check – there's that nagging voice in my head that's always telling me not to believe in the goodness of life, saying that everything is a social construct and nothing is real. But that's bullshit. Don't know how else to say it. We can be free. 
I think of freedom in a handful of ways but I'll mention two for now; internal and external. For the internal space, freedom is about presence and "waking up." It's about having room for paradox and differences, and allowing mystery into one's life. It's invisible, but it's just as real and important as the external. External freedom is more about human rights and the opportunity for equality…working to support and empower the marginalized. The major wisdom traditions of our time support both of these forms of freedom – inner awakening and outer equality. 
DG: I agree with Jeff, there are many different types of freedom. Like I said above, the freedom that is in this song is the freedom to be vulnerable and be in the moment. To not be scared of the pain, or the love that will force you to feel. I think that as a nation as a whole we run away from our feelings. Men aren't supposed to have deep emotions and talk about them according to some stupid societal idea that was made normal in our age. The more we face our emotions the freer we actually are.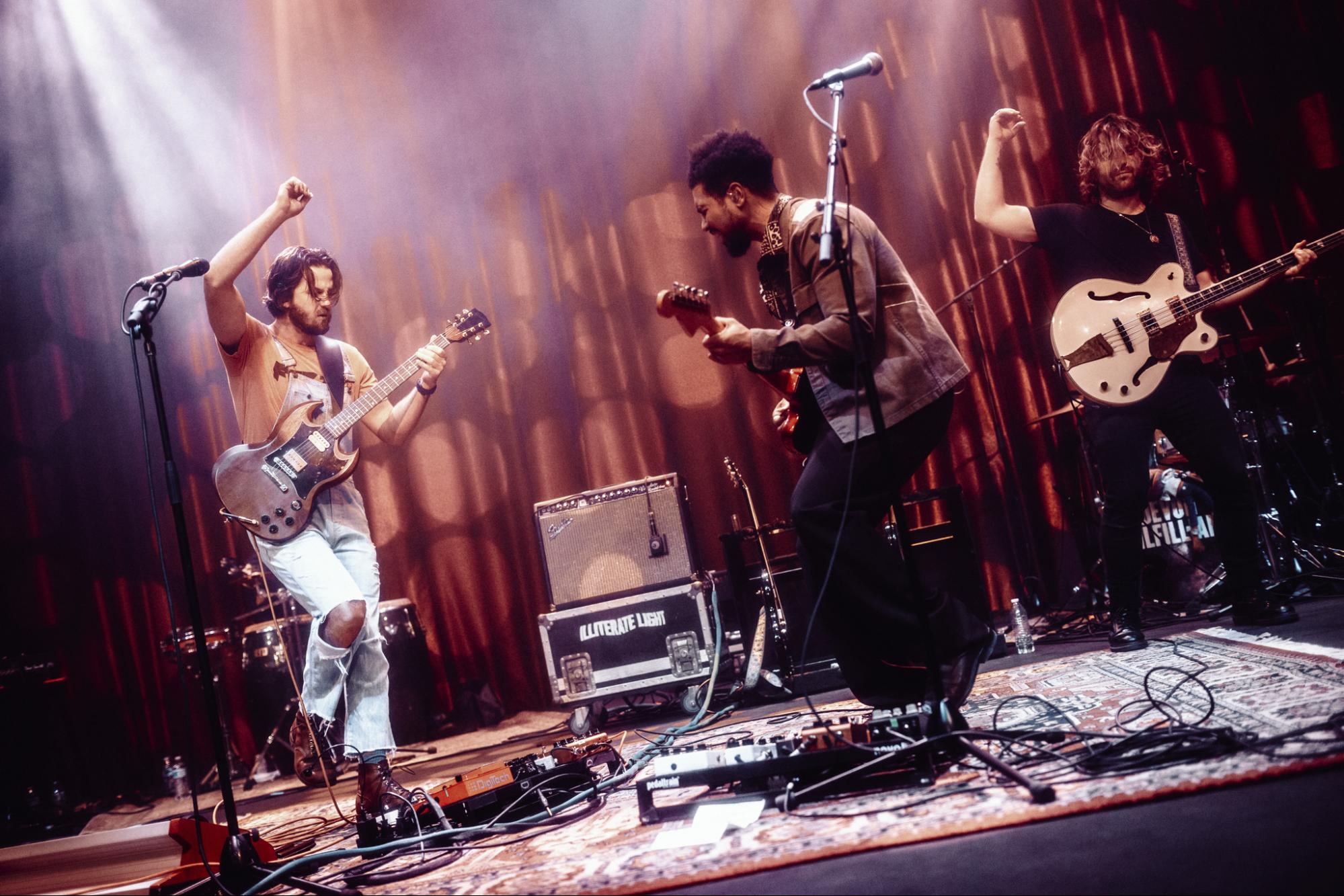 How do you believe technology affects us in this regard? Does it prevent us from having deeper / more meaningful relationships?
JG: Yesterday was my birthday and it's pretty mind-blowing that we have the capability to send a little ping of love and kindness to anyone in the world, at any moment. I was thankful to hear from folks that I haven't seen in years. But the truth is that, and the new documentary "The Social Dilemma" seems to highlight this, we are addicted to our phones and computers, and we have lost the plot on what it means to "connect" with each other. We are such social creatures. It always blows my mind when you see a group of people sitting at a restaurant table together all scrolling through social media. But I totally get it too. We're addicted to other people and we're addicted to our phones. We get a shot of endorphins when a text, email, DM, likes, etc come through. I think we need to collectively admit our addiction and ask ourselves, "what are we really desiring here?"
So many things in life are on a spectrum. We totally can have a healthy relationship with technology. But we're way too far on one side of that spectrum right now, and we need more balance. Here are some ridiculous ideas for our society to collectively strike that balance:
– Embrace models of cognitive and emotional development, and regulate social media use in accordance with that. For instance, in the U.S., you can't smoke until your 18, and you can't drink until your 21 – perhaps we look at social media in a similar way? Fully expect this to be torn apart and hated by most people, but hey, just throwing out ideas.
– Throw your laptop into Lake Placid, then ride a Byrd scooter into lake Placid, then watch the 1999 horror film titled "Lake Placid"
I am still generating more ideas for this list. I will update in the future. 
DG: I'm so glad that Jeff mentioned "The Social Dilemma," because it really is said so well in that documentary how technology affects our psyche, our emotions, and our connectedness. Technology can be a tool for connectedness, but it is now proving to be a tool for disconnection, depression, and misinformation. This is why it's going to be important to limit our technology use to only when truly necessary. Limit your technology playtime, so that you don't find yourself spinning down a rabbit hole, the one that so much of this country and this world has found itself in. 
I really loved the video for "Freedom" – what can one do to become more "human" and vulnerable?
JG: We've found the enneagram to be extremely helpful as a tool for self-awareness. The enneagram is getting a bit watered down on social media these days, but the perennial wisdom that can be gleaned there should not be overlooked. The Enneagram Institute's book "The Wisdom of the Enneagram" is my preferred book on the subject. It's very helpful for understanding your own bias, and for letting others speak into your blindspots. As Bill Withers said, "Please swallow your pride // If I have things you need to borrow // For no one can fill those of your needs // That you won't let show." Bill is the king – let's listen to Bill! 
DG: I love the enneagram, it's absolutely a great fun tool to understand what motivates people, and also work makes people fearful in ways.
I find that gratitude is the easiest way for me to become present and become human. I list three things that I'm grateful for in the morning, and I start my day loving life. I set myself up to notice the little things that make life beautiful. 
I read you all met at the Newport Folk Festival. What made you decide to collaborate with each other?
JG: We were fans of Devon's music! And we clicked as friends. We were kindred spirits right away. Some of his band members are Virginia boys, which was another connecting point.
DG: Yeah it's so funny, I ran into Jake by the oyster bar at Newport Folk Fest and we just started chatting about music and Virginia. Then we ran into each other again in Knoxville at a festival and that's where I met Jeff. We each had a moment where we stared at each other and into each other's eyes in a little three-way stare and it was then and there we knew we were going to be real good friends.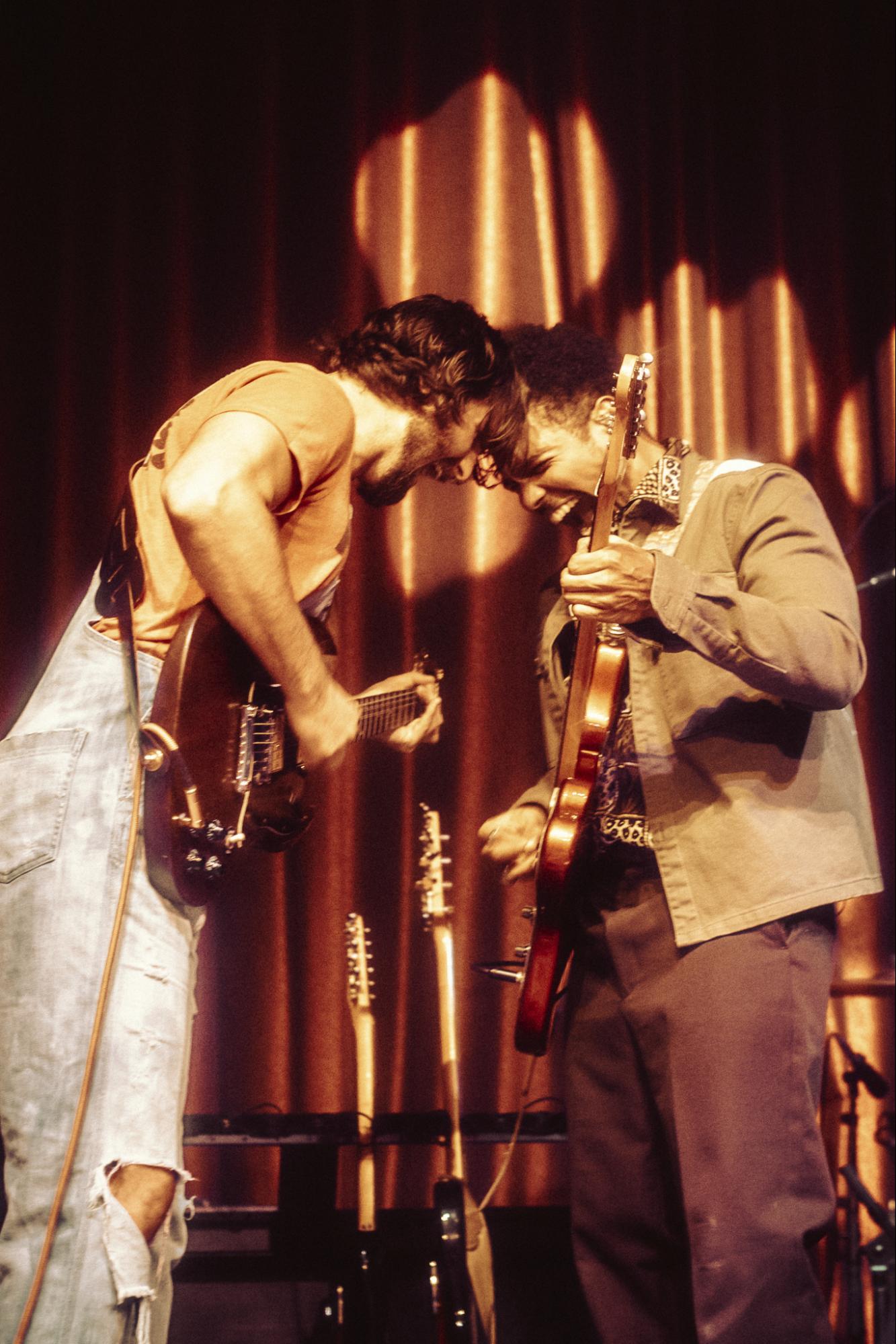 I'm curious – what is the story behind the name Illiterate Light? 
JG: It comes from a Wilco lyric, from the song "Theologians." I love that song – I think it's transcendent and beautifully written. My theology and spirituality have shifted in recent years, and the name [Illiterate Light] just makes me think of a big cosmic force of energy. That's kind of what happens when Jake and I make noise together!
Devon, you had the privilege of performing the national anthem at NASCAR the same day they banned the Confederate Flag. You've probably been asked "What does this mean to you?" a number of times, so I want to take a different approach. What does this mean for the American South? What more can NASCAR and other organizations continue to do in this space?
DG: I think it's incredible for the South, I think it's incredible for the United States, and I'm really proud of NASCAR for being one of the first sports organizations to really get behind Black Lives Matter right away. That was why I wanted to be a part of that moment because I saw NASCAR moving in the right direction. I think NASCAR needs more Bubba Wallace's, and other people of color as well. Then they will see more diversity in their fans.
How have you guys been doing and spending the past few months – any new habits or hobbies?
JG: "Patriot" on Amazon, the new Waxahatchee record, and Charlie Kaufman movies are some things I've been into recently. We're writing our second record right now, and also working with a "hot new synth-pop group" from the Shenandoah Valley called TV Sunset. They are visionaries, as far as we're concerned. 
DG: I'm definitely guilty of binge-watching "The Handmaid's Tale" in this quarantine. Mostly I've been trying to learn how to produce more, and work with logic and recording software. I produced a track that I did with this band Joseph over quarantine that I'm pretty proud of.
Anything else you'd like to add?
JG: I'm thankful for a new presidential administration! Very thankful.
DG: I'd like to second that! We can now have freedom in so many ways. We still have much more freedom to fight for, but we do have a lot of freedom to be thankful for in this moment.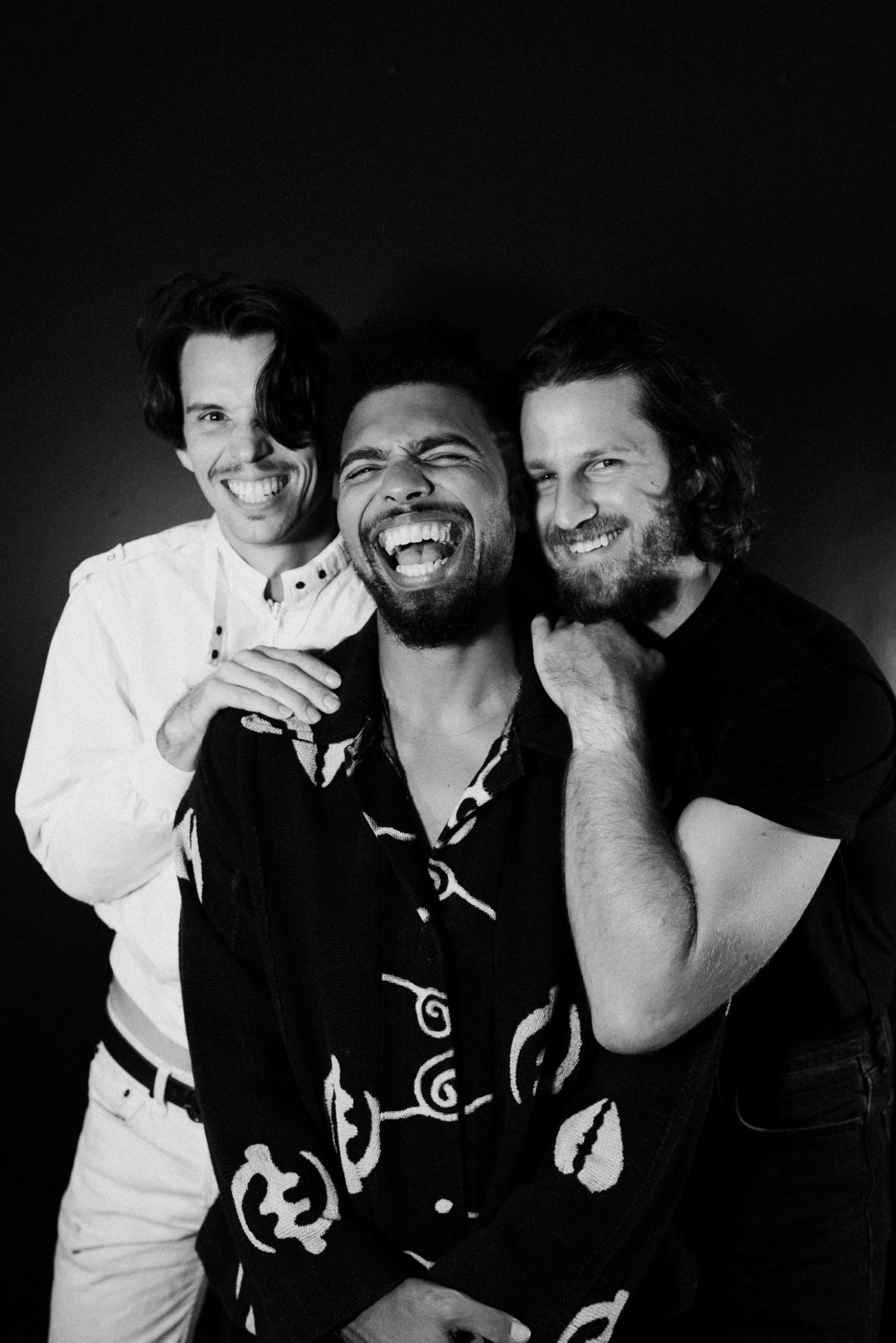 CONNECT WITH THE ARTISTS
ILLITERATE LIGHT: INSTAGRAM // TWITTER // SPOTIFY
DEVON: INSTAGRAM // TWITTER // SPOTIFY
story / Ali Qutmiera
photos / Chelsea Francis (B&W) & Joey Wharton (Stage)