PHOTOS /

 

PHILIP EDSEL
STYLING + GROOMING/ ERICA GRAY
STORY / KOKO NTUEN
To my husband's annoyance, I break into song when I meet Hozier. I can't help it. His music and voice have been swirling around my head for years, long before this feature, and when I see him—a statuesque man of 6'5 on the record, tall, lanky and hiding behind a thick mane of brown waves, it just comes out.
Magnus nearly had a panic attack on our drive from San Antonio to Austin for this shoot and interview. (The whole car ride was comprised of me loudly belting out my favorites of his eponymous 2014 album Hozier, as well as his latest body of work, Wasteland Baby.)
Both albums had moved me emotionally and spiritually, but the latter had a profound effect on me politically. On lead track "Nina Cried Power" featuring Mavis Staples, Hozier pays homage to the artists of yesteryear: Nina Simone, Joni Mitchell, Billie Holiday, James Brown, Bob Dylan, Woody Guthrie, and Staples herself. It was a wake-up call from the desensitized slumber of today's political climate that I had found myself lying in, a place that made me feel helpless, burdened and insecure. 
"It's not the openin' of eyes /  It's not the wakin', it's the risin' / It's not the war but what's behind it," he sings on the track, Lyrics which seemed to guide me out of depression and into a light I so desperately needed. It's a song for anyone who needs to rise from the shackles of life.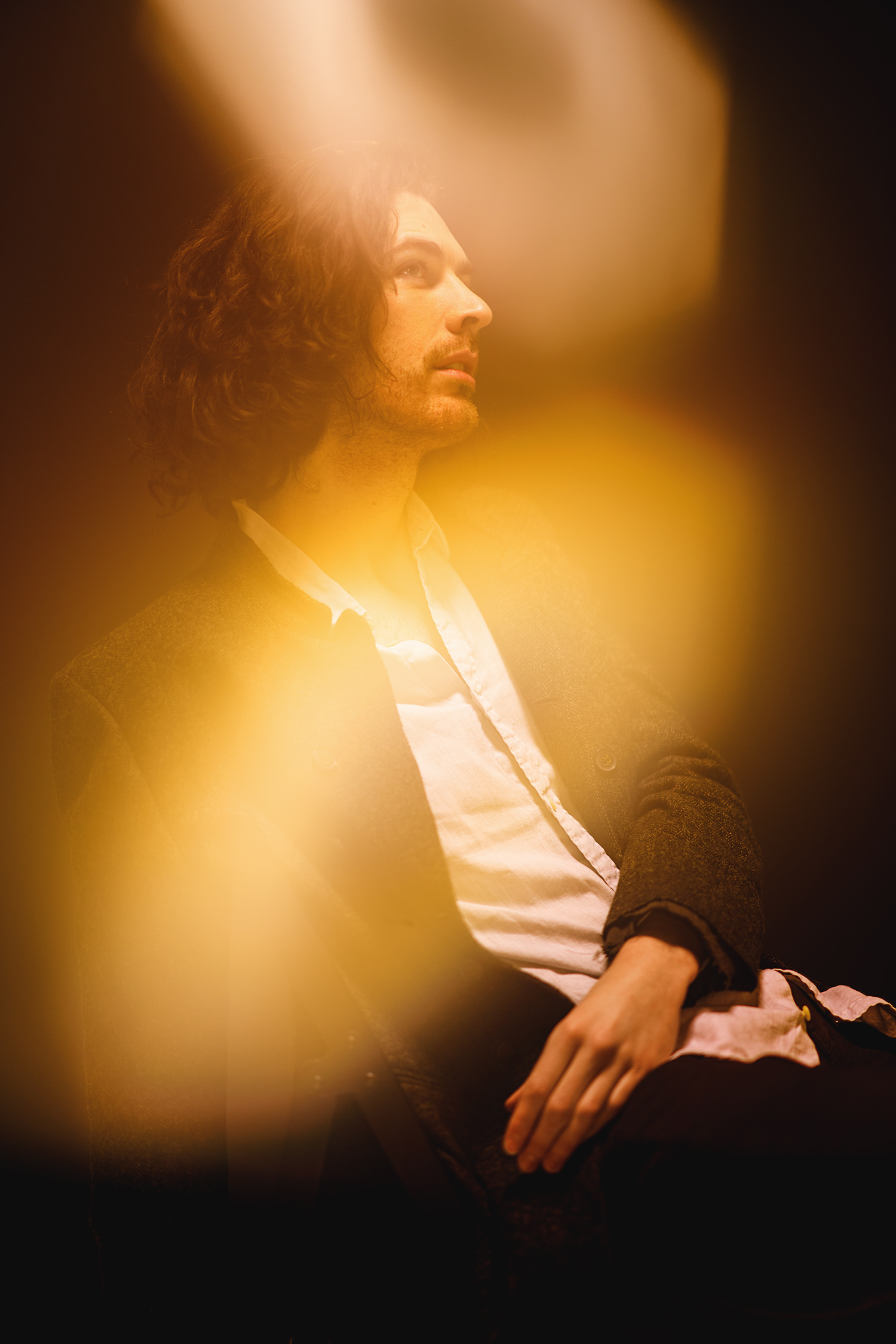 "Don't take this the wrong way," I croon upon seeing him. "You knew who I was every step that I ran to you…" And then, I stop, realizing that everyone in the room has the same expression on their face that Magnus has.
Andrew John Hozier-Byrne, the sweet lullaby in human form, takes it in stride. A small, bashful smile curls the sides of his mouth as he runs his large hands through his unruly brown locks.
"Is this common, that people sing your songs to you?" I ask him later.
"Not too common," he says, laughing. "But it does happen to me when I'm around musicians I know. Their songs come into my head when I'm around them and I just start singing. It's really embarrassing at the moment, like, shit."
But these moments are some of the most fulfilling parts of his music career. "I just love making songs. I love making something that someone else can sing, something that can form part of someone else's music landscape. One of the most fulfilling parts is seeing someone else sing your songs, or seeing someone cohort your work or see them singing your lyrics back at you."
In 2014, the whole world was singing his lyrics back to him with his debut track, "Take Me To Church." The song became the longest-running No. 1 in chart history at the time, was nominated for Song of the Year at the 57th Annual Grammy Awards, and has been certified five-times Platinum in the US. It was a smash of a hit that took Hozier around the world and opened up his fandom to the masses.
When you go back to the artist's humble roots, this was a huge deal. He left college at nineteen to pursue music with everything he had."I just thought if I'm not doing this or not trying to do this to the bitter end to where I just know I can't do this anymore, I wouldn't be happy with myself," he shares. "I would hate to be doing something else and be thinking about what I would rather be doing. If I was working at an office I would be doing this as a hobby. I'm so lucky that I get to do this."
For him, the focus was a driving force to reaching his dreams.
"I think we ought to keep something in our mind's eye, something that is pointing to the horizon and keeps moving towards that," he advises.
In 2016, Hozier got off the road after touring extensively. The Doomsday Clock, a symbol created and maintained by the Bulletin of the Atomic Scientists since 1947, had moved forward two minutes to midnight, furthering the likelihood of a man-made global catastrophe, with nuclear escalations coming closer and closer. It felt like a weird time for Andrew, and for all of us; those fears and anxieties found their way unto his second studio album, Wasteland Baby.
Growing up in Wicklow, Ireland, his music landscape was shaped by blues, with Muddy Waters and BB King being some of the most prominent. By the time he was ten, more intense artists like Robert Johnson, Blind Willie Johnson, and Skip James had records spinning on his player. Gospel music, jazz, and soul naturally followed. This was before the internet when all he could do was revel in the libraries afforded to him by his parent's collections. "These artists were writing about having seen the world. They were putting their hearts and values were the music was. Singing about the hopes we all have for an easier world to live in."
Hozier's work has always fashioned itself in a similar way, with soulful intricate messages about society. On Wasteland Baby, he gives us both pop gospel and a cry for help at the same time: "I can only try to be honest about how I see the world. It's not always roses, it's a funny world and there is no cure for planet earth," he explains.
For Hozie,  joy comes in all forms—the soft days, getting to tour playing music for people, writing songs, being surrounded by loved ones.
"I'm just thrilled that my dream is happening. Just taking stock of that brings me more happiness than most things. I try to keep things simple."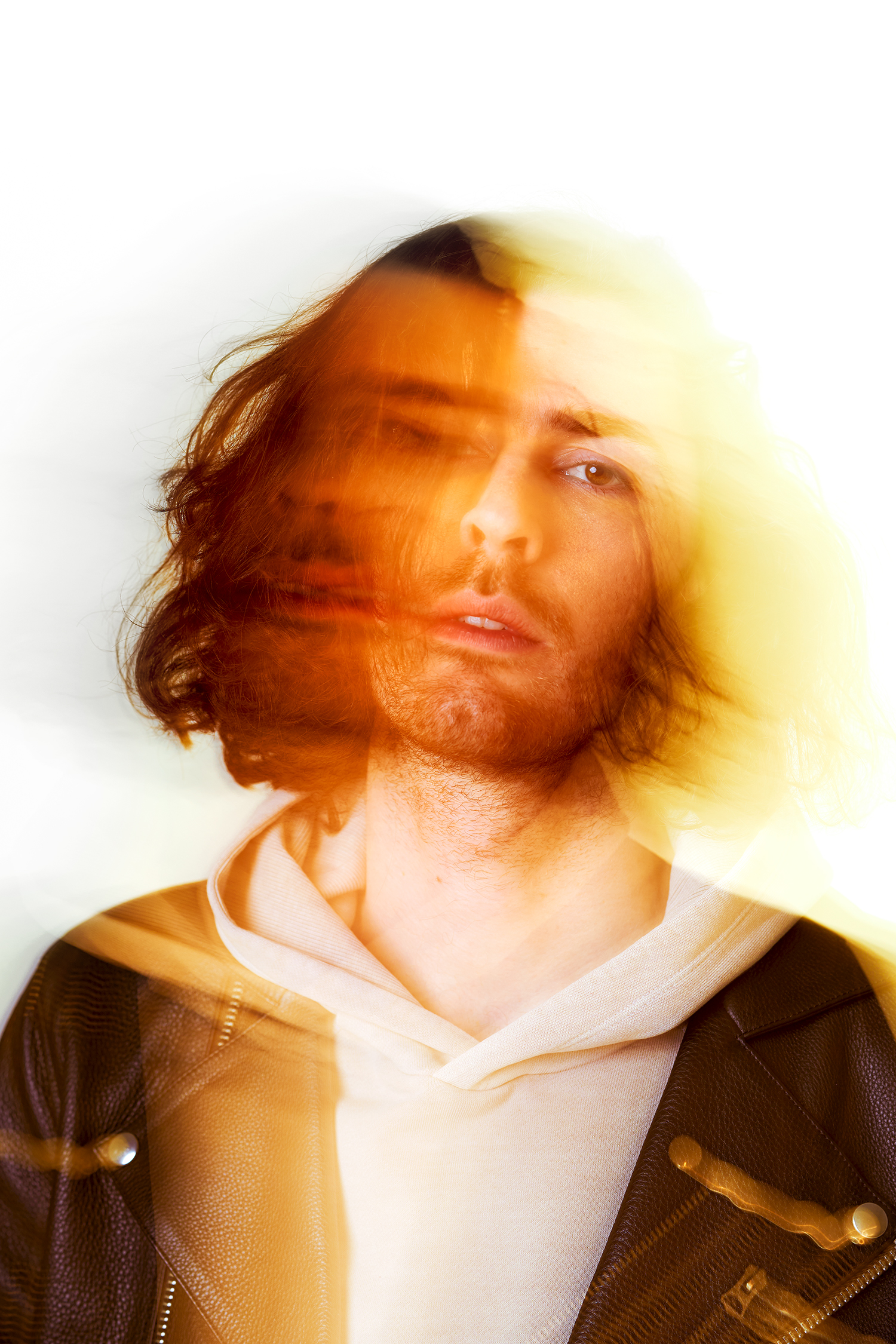 Jacket, Acne Studios. Sweatshirt, W—Co.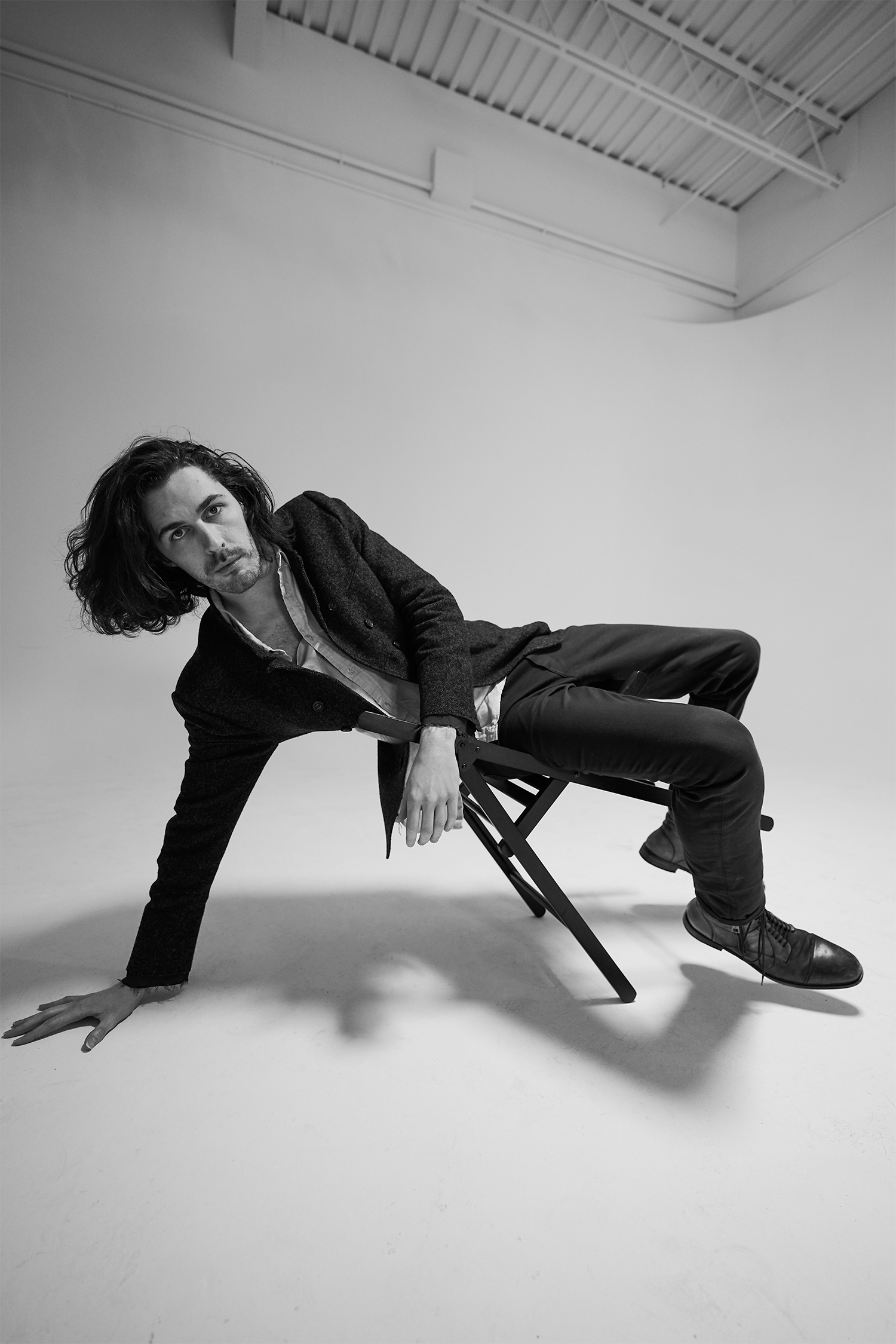 Jeans, shirt and blazer, APC. Boots, Hozier's own.
CONNECT WITH HOZIER: