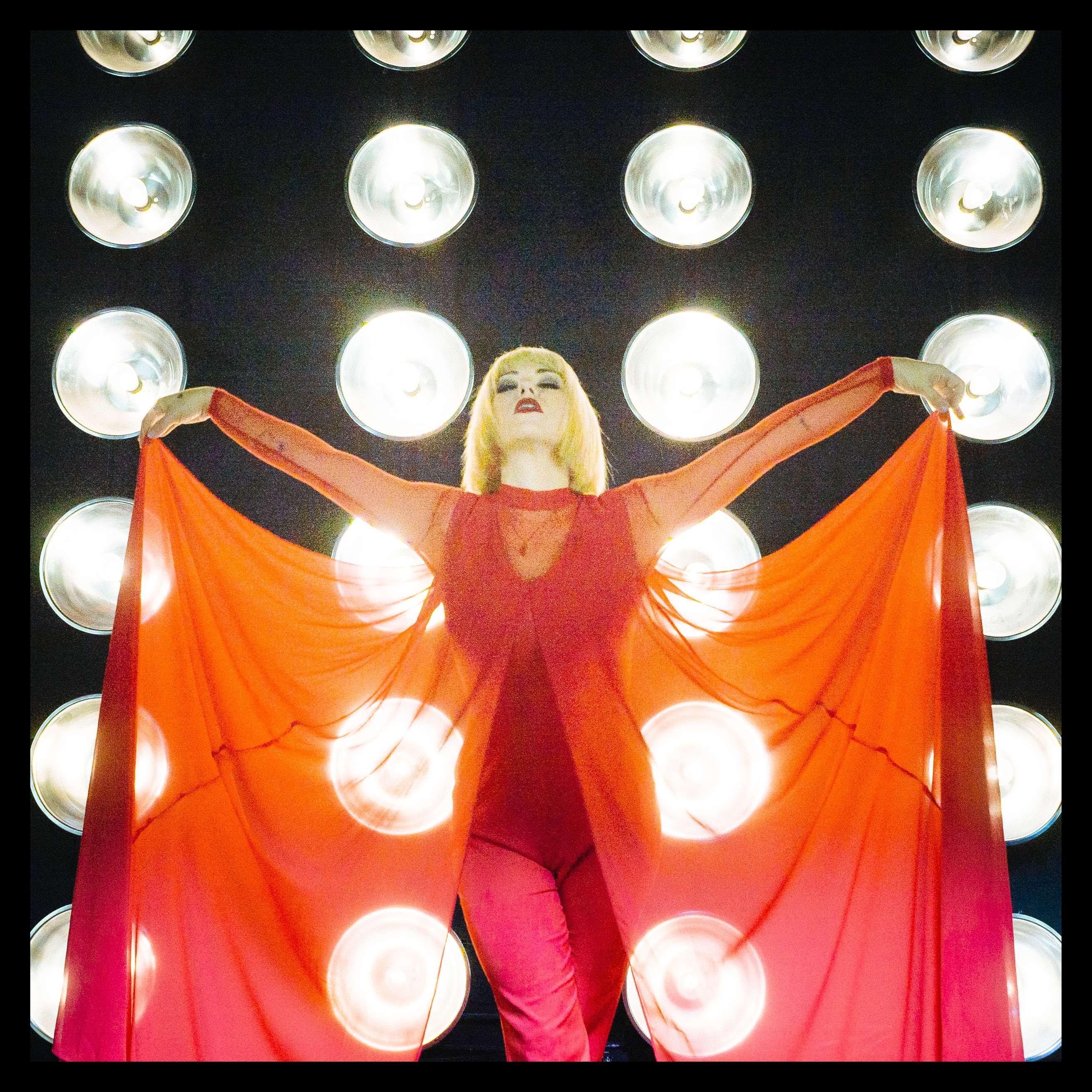 Kat Leon of Holy Wars is the front woman we know we can trust to be personal, creative, and bold. Holy Wars' new visual 'Welcome To My Hell' fearlessly plays on the polarity of good and evil as Kat opens up her own version of Hell to the public. 
Kat teamed up with longtime collaborator Erin Naifeh to concept the video and the result is addicting. Ominous figures, snakes, fire and and ballerinas create a world that is at once affable and malevolent. The music and themes threaded within a Holy Wars track directly addresses the human experience, and dancing between light and dark is entirely in our nature. "I absolutely love to create a juxtaposition between music, lyrics and visuals to expand all possibilities of giving a feeling through art," Kat comments.
Music is so personal to Kat, she confesses it's like reading you a page from her journal. Curious about her interpretation of the polarity in life, I asked Kat to dive into some questions about Hell, the imagery in the video, and how she is able to give everything she has on stage. 
How do you feel about good vs. evil? Does Hell actually exist?
I feel Good vs. Evil or light and dark exists in all of us. The polarity of it makes us human. I believe most people are overall "good" but being Good is subjective and on a spectrum. I feel we are capable of light and darkness and whichever way you lean more towards puts you in a category by someone's standard as good or evil. I do believe there are genuinely terrible and sadistic people out there and in history that have done incredibly evil things and at many times I wish there was a fiery hell they will go to after death… but the truth is I have no idea. 
I don't believe in a Hell as a place as we were told , but I do believe Hell exists. In life and in death. I have been through my own version of hell… the darkest time in my life losing my parents and the aftermath that would follow. Which is why I speak of light and dark so much in my music. It's always there … the choice. I believe that in life, hell exists in your mind.  You create your hell. I also believe that in death you carry that hell with you. 
I believe in karma but in my own way. I believe every act whether good or bad, selfish or selfless is counted and creates a web you have woven yourself. I believe the concept of Heaven and Hell is good for a society and gives a great responsibility to be good to others .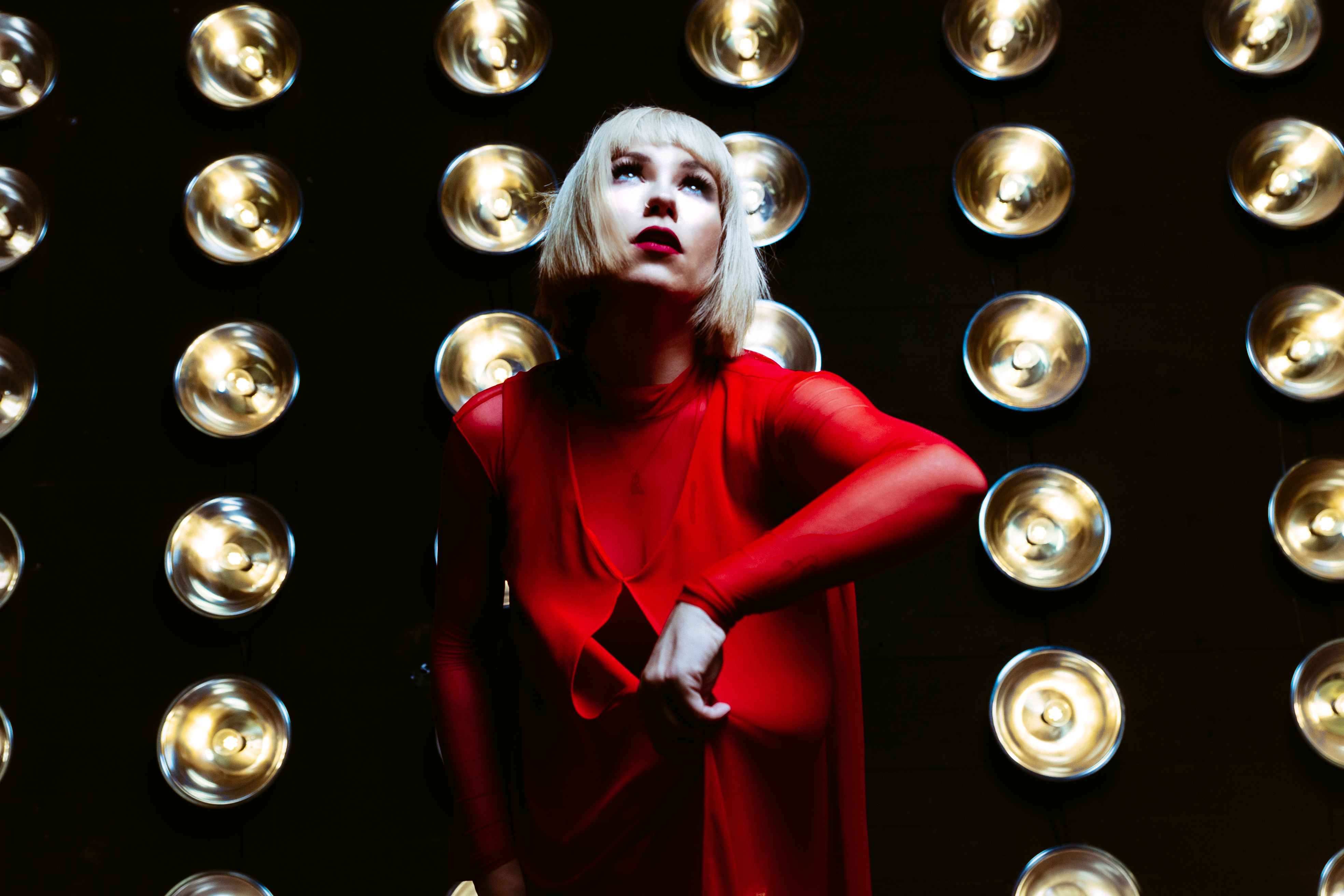 'Welcome To My Hell' is extremely sinister and fabulously jovial at the same time; you create an incredible juxtaposition between amusement and being 6 feet under. Talk a bit about 1. coming up with the concept for this video and 2. executing the vision! 
I absolutely love making visuals for our music and had a great time with this one. I wanted it to be playful even though the song itself is about depression and looking at life and others around with new eyes. It's the answer to the hollow "how are you?" we get asked daily. It's the truth. 
Coming up with the concept was easy as I wanted to give the imagery you would expect from hell…
Snakes, Fire, Cloaked figures representing light and dark, a throne with crosses abandoning religion and masked ballerinas as a commentary of society and the masks we wear. I come up with my ideas with my friend Erin Naifeh who I always like to shoot with. We have so much to say visually and working with her really inspires me.
Executing the vision took only 5 hours and was done as cost effectively as possible. The dancing gives the video a playfulness that this song makes you feel. Even when the lyrics are dark, I absolutely love to create a juxtaposition between music, lyrics and visuals to expand all possibilities of giving a feeling through art.
It was a blast. I also bonded with those 2 snakes so much. I was fearful of them at first but found such a connection to them that day that I think about them still.
What was the intention behind being chained to the two masked ballerinas? Is there a metaphor? 
The chain represented the push and pull of the choice. Light or dark, happy or depressed, to want to live or die and so on. A constant ebb and flow dance you do in life. I have been dancing this dance since the passing of my parents. I was never awake before and now that I have gone through my own hell..I came out the other side changed forever and this change makes me think about life so differently now and with so much depth. 
Your music is extremely visual. When you write, listen to, or perform your music – where does it take you? 
I see so many things and archetypes when I write something personal.
My experience in writing for tv and film helps me see characters and motivation which always inspire a song. In Holy Wars, it's very personal to me. It's like I'm reading you my journal in poetry form. When we say how we feel, so many others relate and in some way we know we aren't truly alone. We are all connected and when writing my music, I like to open that door to others who need a home.
When I perform, it's catharsis , it's pure kinetic energy… and it's all about connection with the crowd. 
Do you have any pre-show rituals?
I do my best to have alone time before a show. A moment to check in and breathe and give myself my usual mantra that is always some form of "we are all gonna die and if this was the last night I get to live…what do I wanna say?".  There's so much power in that thought. 
During my show, I have something of my Mother and my Father on stage with me. A token of each of them that are small and with me through the whole set.
What is one thing you always have to have with you when you're writing or making music?
Hmm… writing happens all the time, home, in sessions, driving and showering so I've gotten used to not needing much around when inspiration hits but I do need my voice memo.  I use certain tools to inspire or make sure I am using a word correctly etc.. When recording I always have throat coat tea and a vocal spray. I have poetry books around because I am always so inspired how so much can be said with so little.
What is one goal, hope, or growth you envision for Holy Wars / Kat 2020? 
I have so many goals but I am focusing on taking this project on the road in 2020. I love LA but I want to see the world and meet so many new faces. For growth in music… I currently talk a lot about society or myself in society these days.  All with a message spreading truth. 
In the future, I am excited to see what new thoughts will come. Because I write so personally, it really depends on how I am feeling at that time but I have been exploring different sides of myself, my voice and the type of music I want to feel around me. I've done so much this year with Holy Wars and cinematic songs for Kat Leon and can't wait to share with the world in 2020.   This will be everything I've had up my sleeve these last months and 2020 is gonna look pretty incredible.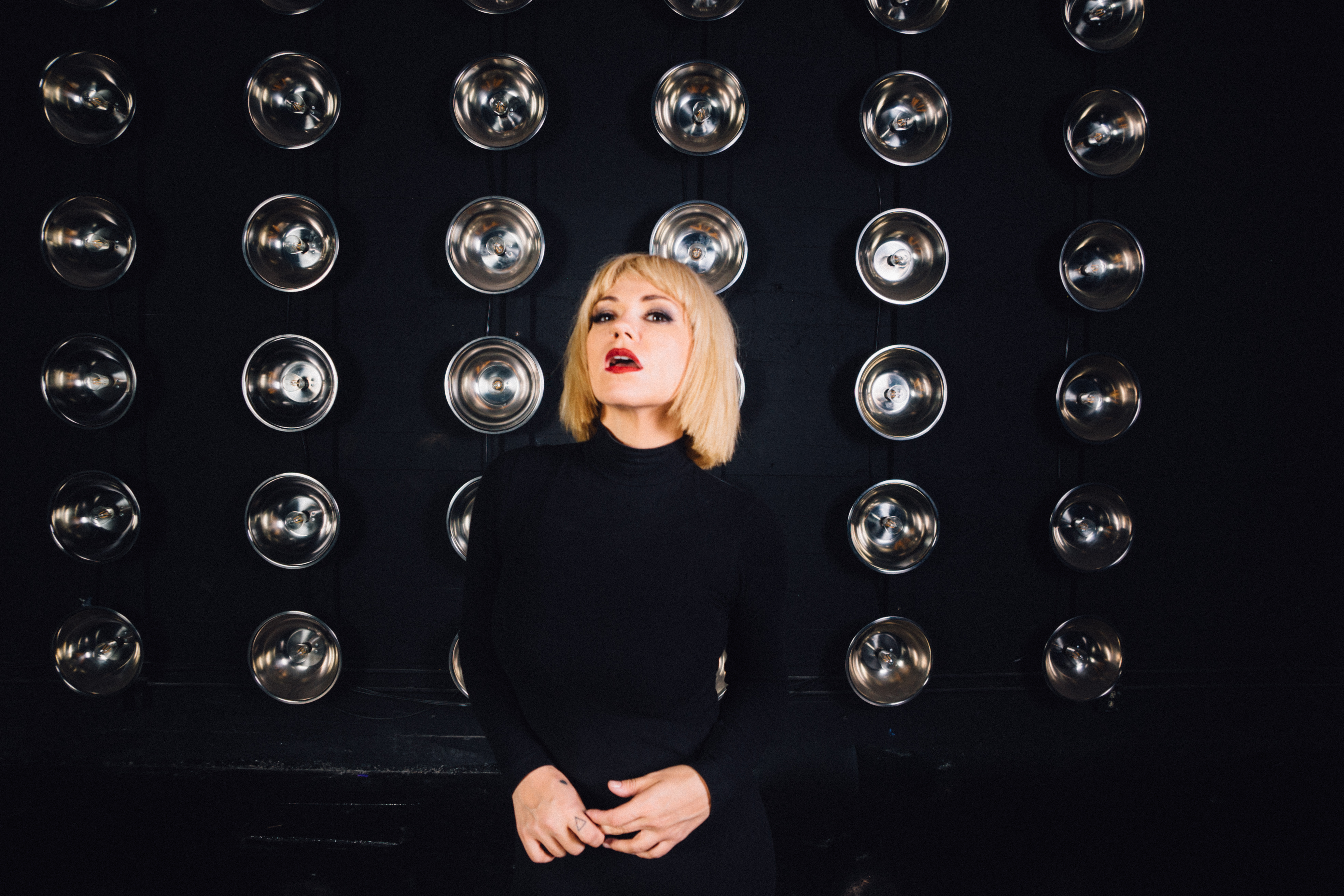 CONNECT WITH HOLY WARS:
story / Ariana Tibi
photos / Jackson Davis / @snap_jacks