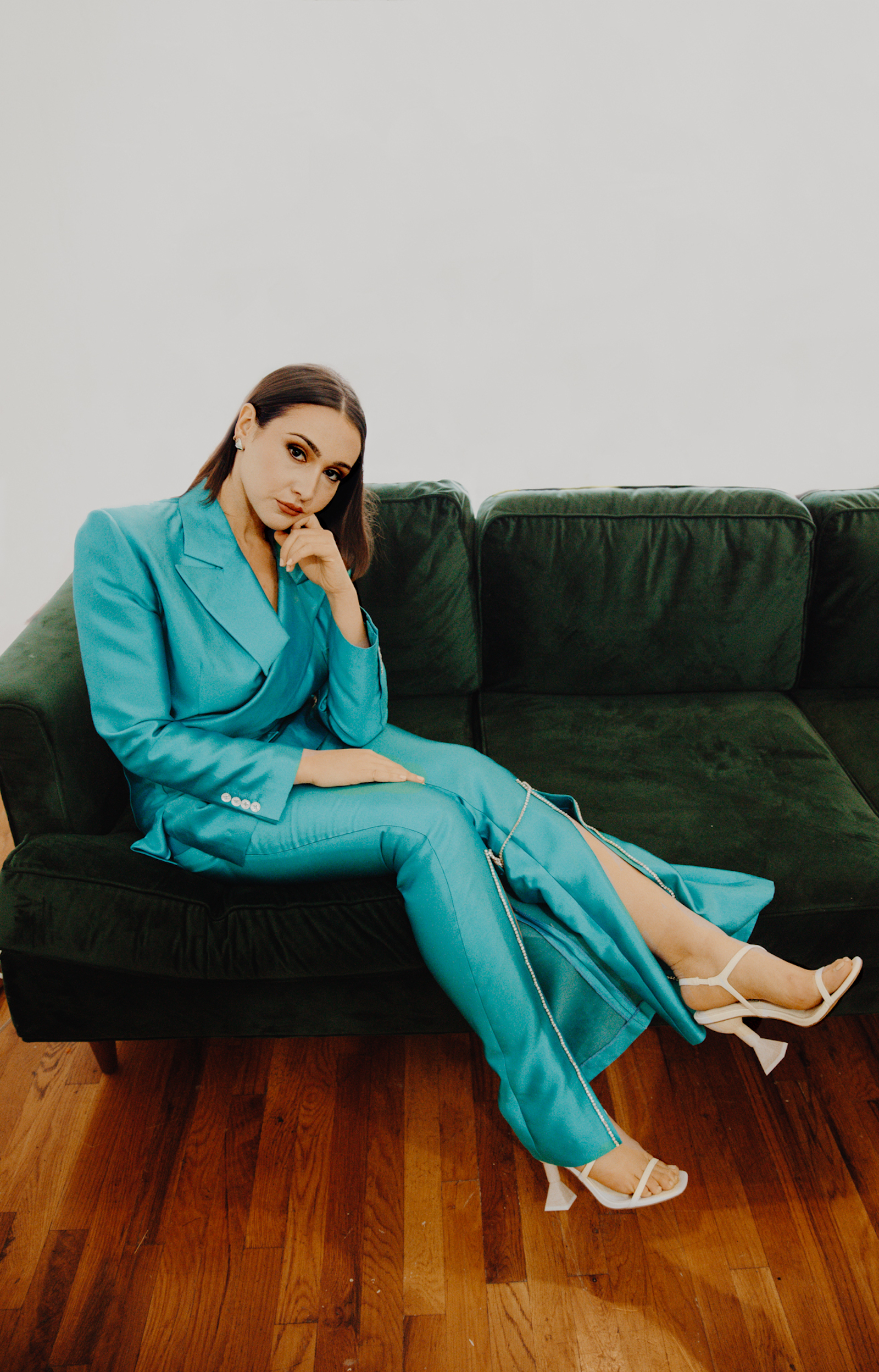 After years of cutting her teeth, producing and songwriting for superstars, Roc Nation signee HARLOE has dropped her accomplished debut EP.
Her impressive resume includes collaborations with the likes of Ella Mai, Kelly Clarkson, Britney Spears, and Madison Beer, but it's abundantly clear that she has everything needed to follow her own singular artistic vision. The new EP, Rivers Run Dry, is flush with gorgeous, sultry vocals and bumping, bass-driven beats that elicit late-night nineties R&B. And while her gentle pop touch channels a bygone era, her knack for experimental, overlapping vocal lines and clever counter-melodies make her debut a strikingly modern one.
She's also not afraid to get real and deliver content that cuts much deeper than the usual surface-level Top 40 fare. Her new video for "We're All Gonna Lose," though left intentionally open so the viewer can self-interpret, makes a powerful statement: The video poses a question, asking 'what is something that can't be taken away from you?' Everything we put so much value in is external so as you watch the video it can be a little shocking, intimidating, and uncomfortable, but I think that's something to look past … at the end of the video is a moment of vulnerability, standing there without much, and still singing the same song you were singing when you had everything."
LADYGUNN recently had a chance to sit down with the burgeoning indie songstress to discuss her approach to creating music in 2020 and the inspirations behind her unique aesthetic. We learned that HARLOE is clearly comfortable in her own skin and is quick to embrace the rapid changes in the constantly evolving music industry.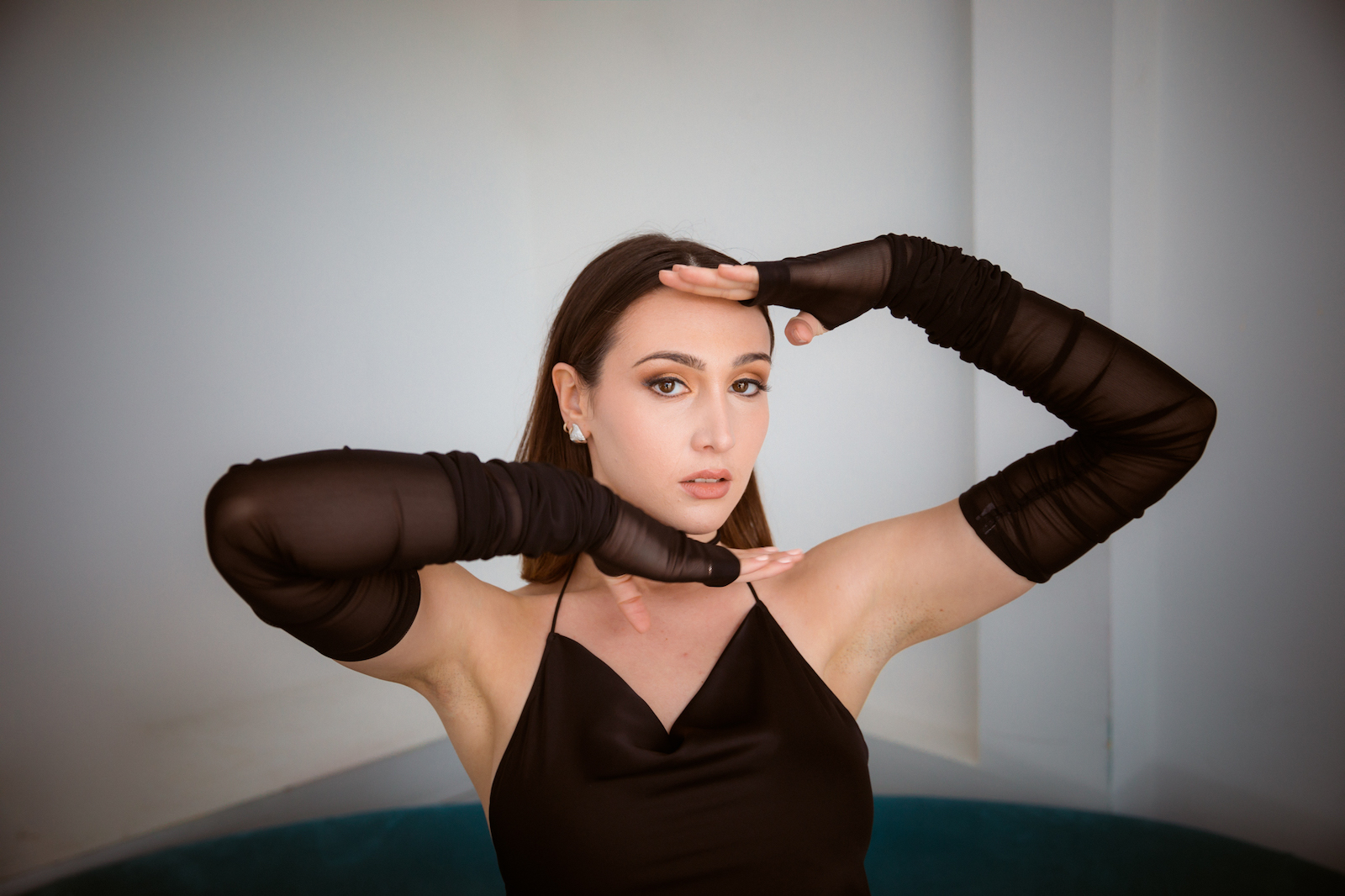 What was the process of transitioning from writing for stars like Kelly Clarkson and Britney Spears to pursuing your own artistic vision?
It felt very natural because I felt like through writing with those artists I found more of who I was. It was a really inspiring and honest thing for me to do. I always wanted to put out this kind of music and put an EP like this out but it's just the timing worked out really well after continuing to work on myself.
Is late 90's R&B an intentional touchtone for your style?
It's just something I think is kind of ingrained in me. Even when I sort of play around with other genres it always kind of comes back to that because it's just what I love so much and it's what I listen to when I'm hanging out on my own or with friends. It's my favorite kind of music to put on.
If you could be creating music in another decade – the 50's, 60's, 70's etc… which decade would you choose and why?
That's really hard because I love the 70s and really love disco and what happened in that era. I also really love 80s synth styles and I think I would choose the late 80s because people were really experimental with its sound. There was a lot of fusion going on, not that different from what's happening right now. I'm obsessed with Prince. I think what he did was extraordinary, so if I was back then maybe I would even make music with him! I feel like there were really cool collaborations that came from that style and era too.
What hidden musical strengths did Fred Ball elicit during your sessions for the new album?
I think the number one thing would be that I sometimes play some chords and melodies on the piano and then be like "we'll save that for later with a different sound" and Fred was very much about just recording at the moment and getting that really raw moment captured. I think you can hear that throughout the entire EP, that's the sound that brings it together, it's the really airy and nostalgic keys. It was partially from him saying "let's just lay it down" and it kind of found itself in so many songs and made the EP have that identity. He really brought out the spontaneity of "let's just do it right now, let's not overthink it."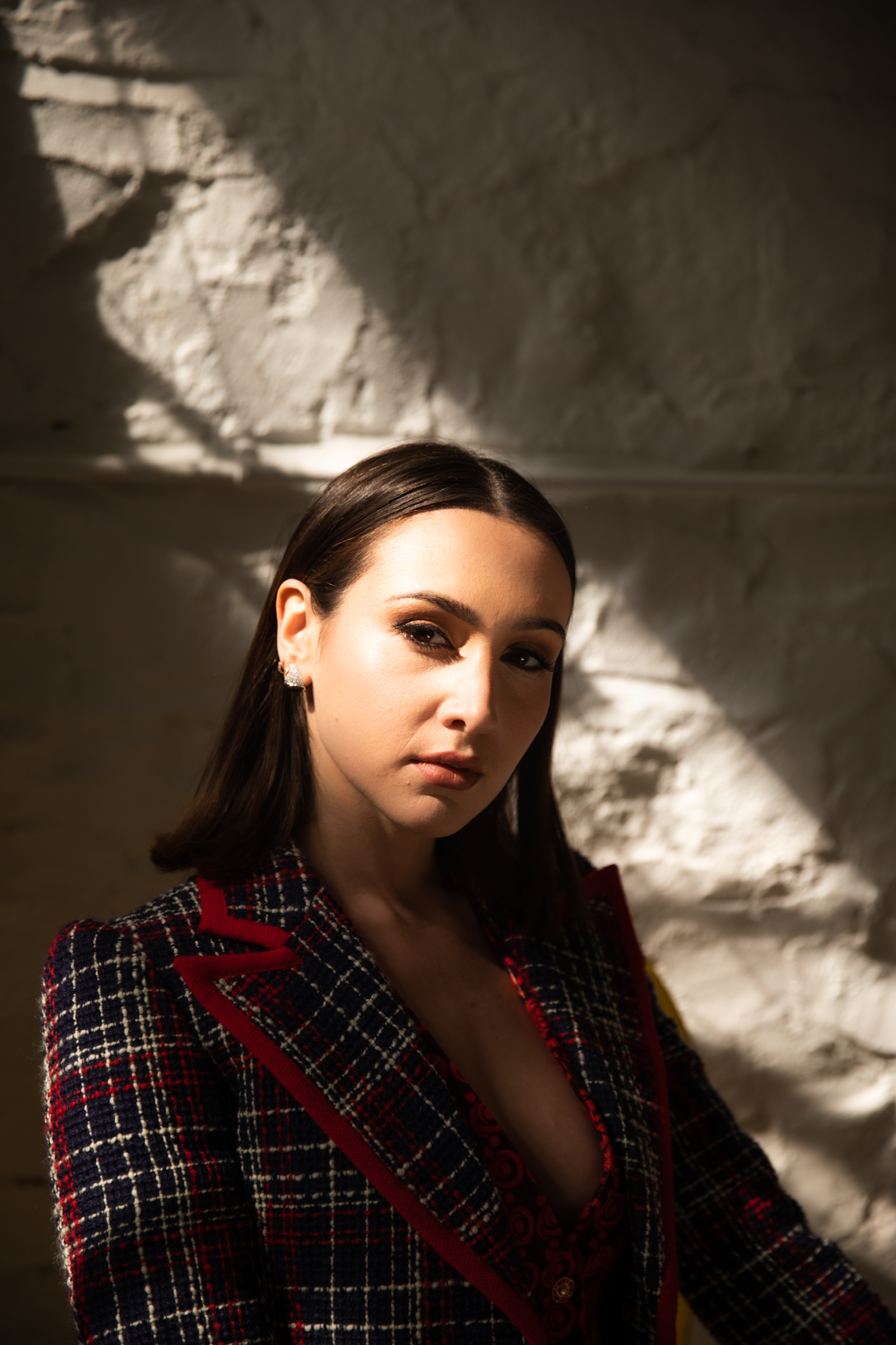 Was it difficult to relinquish your role as a producer?
No, I didn't really have to because we did so much of it together, so it was more of a collaboration and because it was so natural working with Fred it felt good to give part of that role away and collaborate.
What's the best thing about being an artist in 2020?
Being able to put your music out and have it go straight to your fans. I think that relationships too, having social media, makes it easier to connect with your fans right away which is the best part!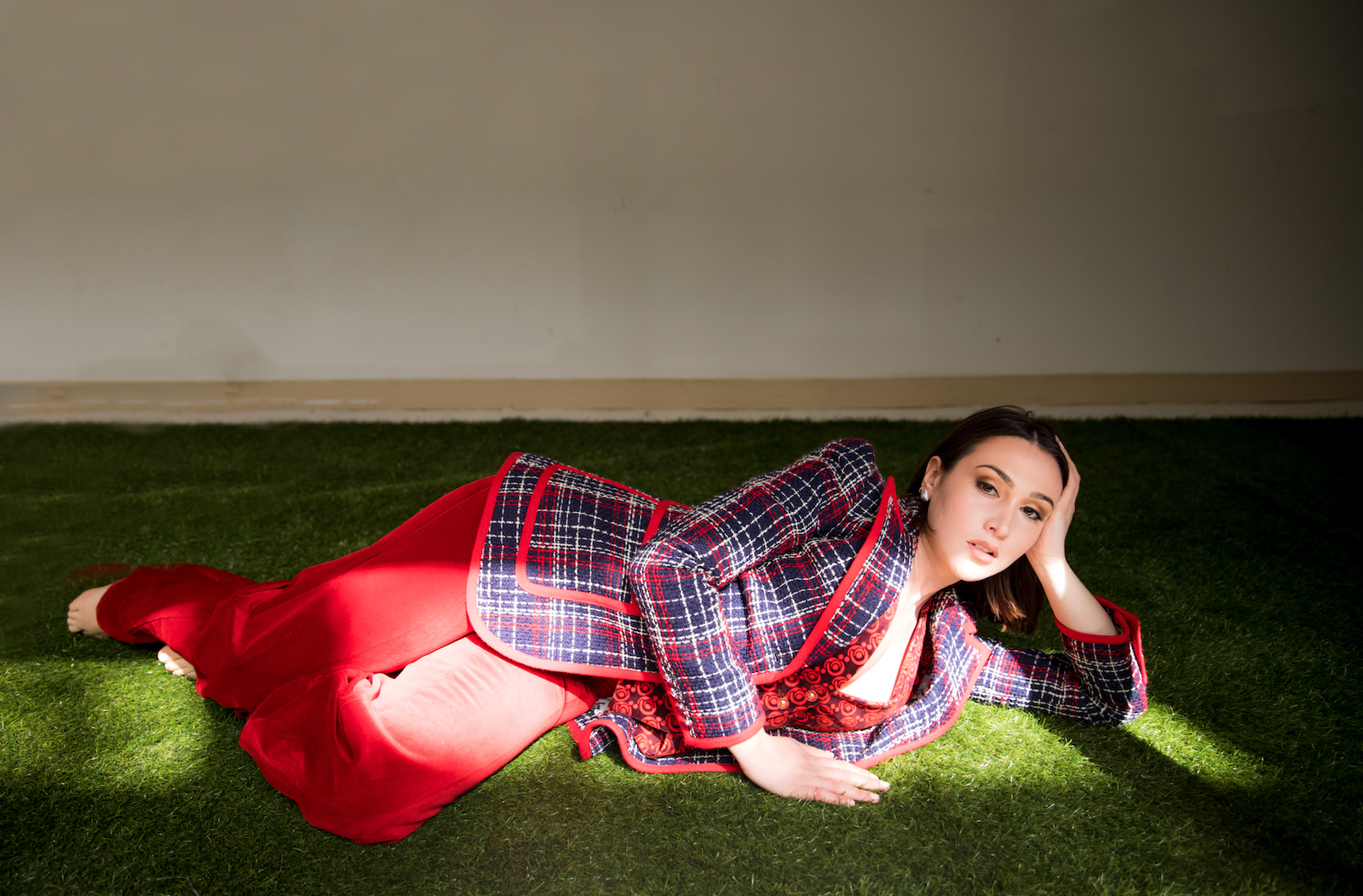 CONNECT WITH HARLOE
INSTAGRAM / TWITTER / FACEBOOK
---
photos / Maggie Friedman
makeup / Blushington
stylist / Juan Zenon
studio / Mi Casa
story / Mike Olinger