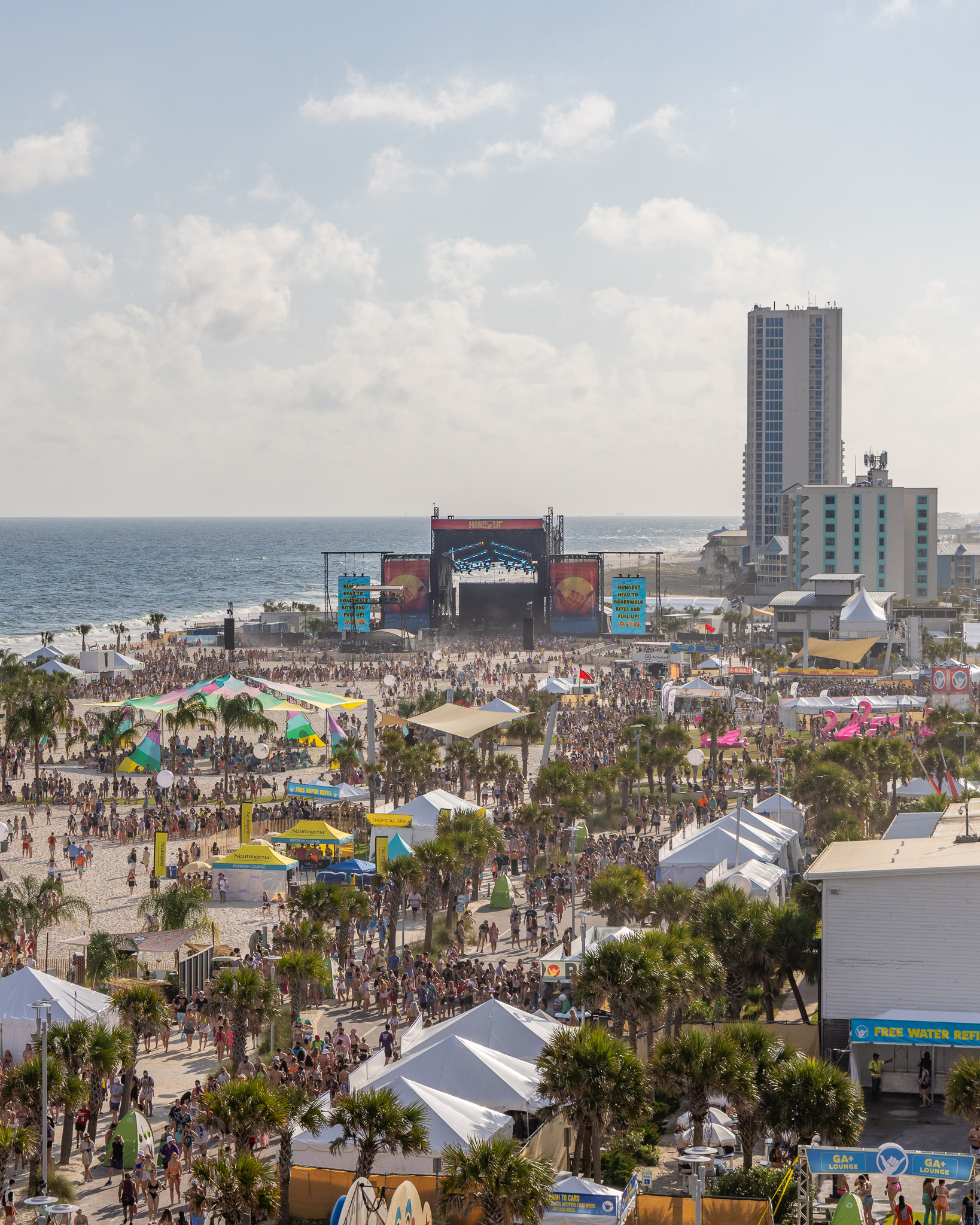 Hangout Music Festival has been on my music festival bucket list for quite awhile now. I initially purchased tickets in 2019, and then the festival was cancelled in 2020 and again in 2021 due to Covid, so when I got confirmation that this year was actually happening, I was really excited. I was hoping that the festival would live up to all the hype, and I have to say, it really did. From the moment that I scanned my wristband and walked in, I had a great time. Being on the actual beach provided a nice breeze throughout the day, and standing on the stand made it easy to kick your shoes off and dance during sets. Some festivals tend to get overcrowded by the evenings, but there was plenty of space to move around and see the stage without feeling pushed by the crowd.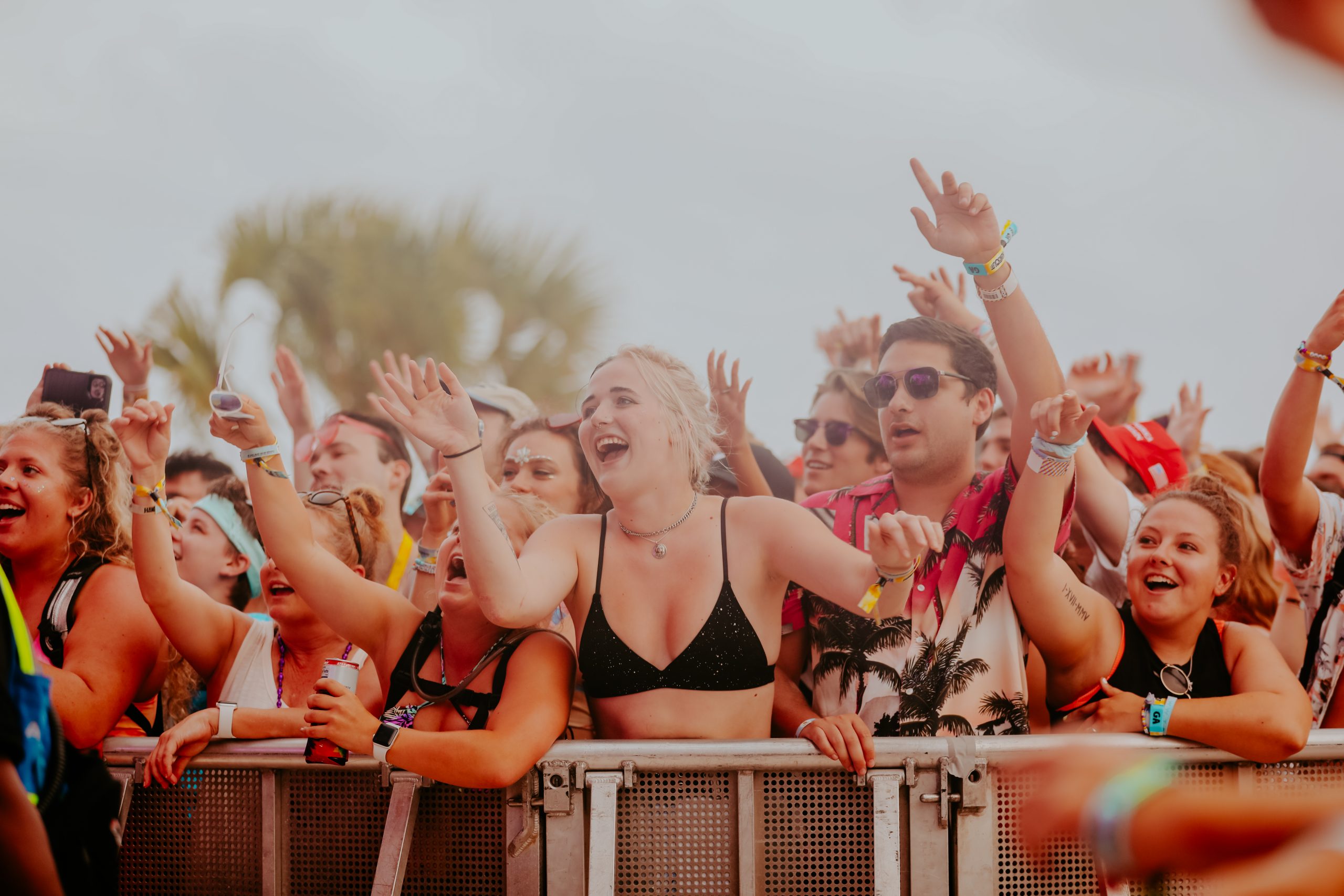 The website boasts, "Hangout is a three day festival on the white sand beaches of Gulf Shores, AL. It's a place to gather your group of friends, throw on your favorite bathing suit and hit the beach for some sun, fun, and a great time." The only deterrent from fun this weekend was the absolute monsoon that occurred on Sunday. It started drizzling in the afternoon, and by Jack Harlow's evening set, it was all-out pouring. That didn't seem to stop people from dancing and enjoying themselves, and luckily the festival never had to shut down due to the rain.
Now let's talk music. Hangout boasted an absolutely stacked lineup this year: from headliners Post Malone, Fall Out Boy, Zedd, Halsey, Illenium, Leon Bridges, and Tame Impala, to Megan Thee Stallion, Jack Harlow, Phoebe Bridgers, and Louis the Child. Whew. Talk about some huge names, and a nice variety in genre, too. BMI had a Mermaid stage for up-and-coming artists, with bands like Hastings, Renforshort, and Paul Cauthen performing.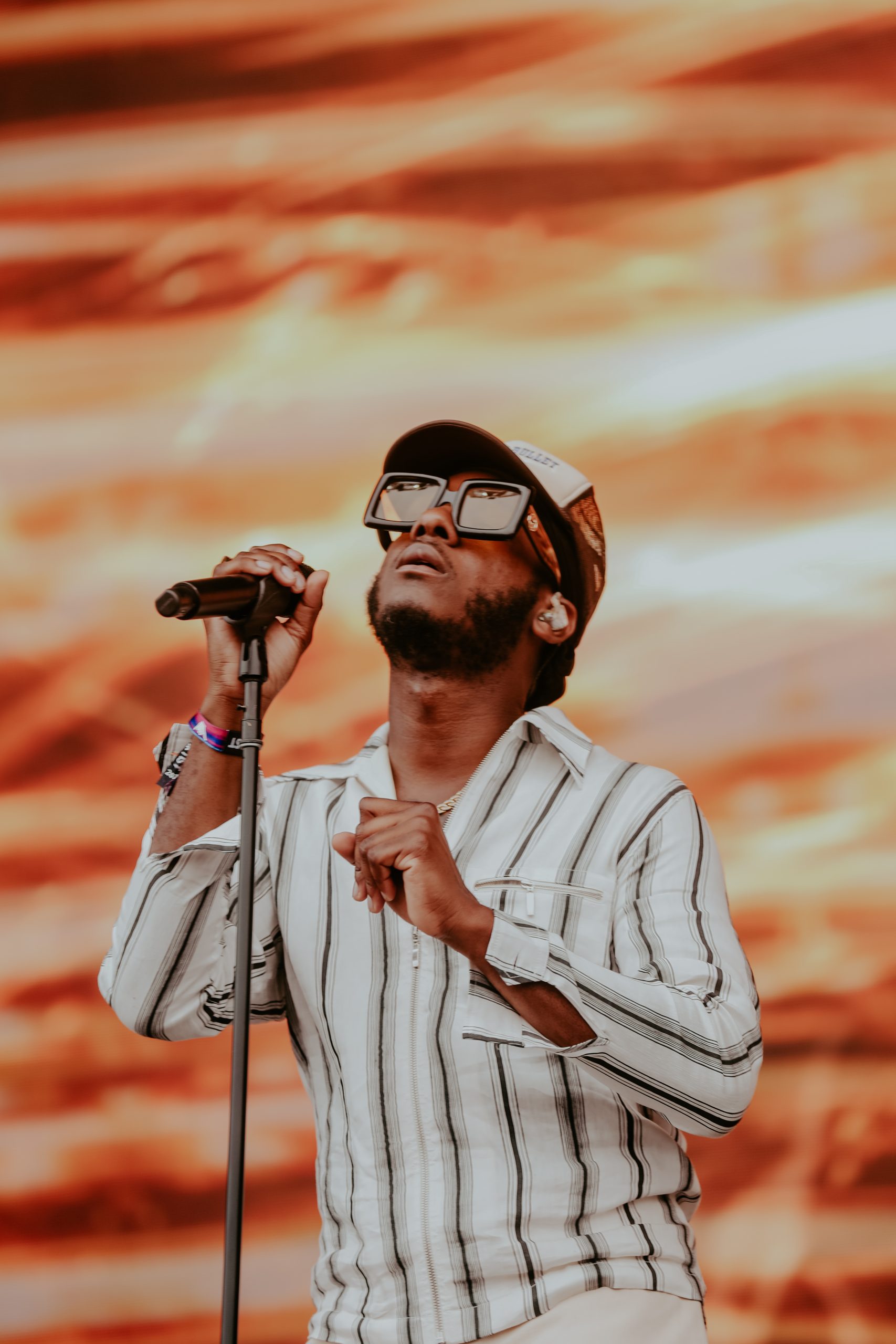 There were only two big artist cancellations: DJ Diesel (Shaq) and Doja Cat, who had to have vocal surgery and has cancelled her entire festival summer run. In a surprising last minute feat, Hangout managed to secure Griz to replace Doja, which ended up being one of the best sets of the entire weekend.
It wouldn't be a festival without some surprises. Zedd brought out Marren Morris to perform their hit song, "The Middle" and The Band Camino brought out Chelsea Cutler to sing "Crying Over You." Jack Harlow premiered his new single, "Dua Lipa" which was the first time he had played it live. And Halsey painted on a giant canvas while singing, "Be Kind."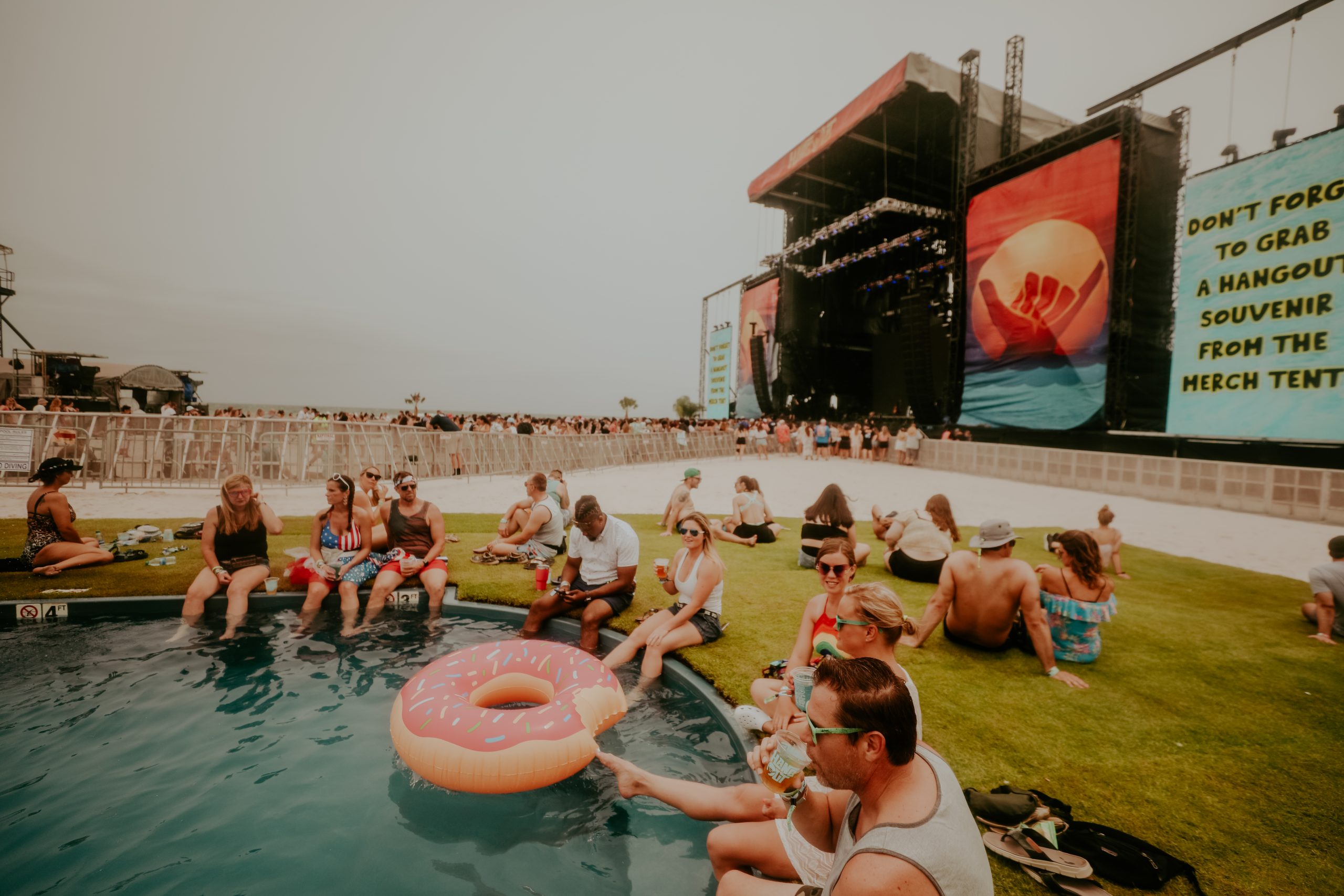 There was plenty to do in between music, from sand volleyball at Camp Hangout to a Roller Skate Disco, a wedding chapel, a Ferris wheel and a psychedelic bus to take cute fest photos. The VIP area was another awesome area to chill in. There were pools you could hang out in while watching the main stage, food and drinks, a little candy station, as well as grass turf that had been rolled out in case you didn't want to sit on the sand and a shaded picnic area.
Overall, it was a great weekend on the beach and definitely a fun festival to check out. The weekend ended with a lovely fireworks display and "Sweet Home Alabama" being played over the loudspeakers.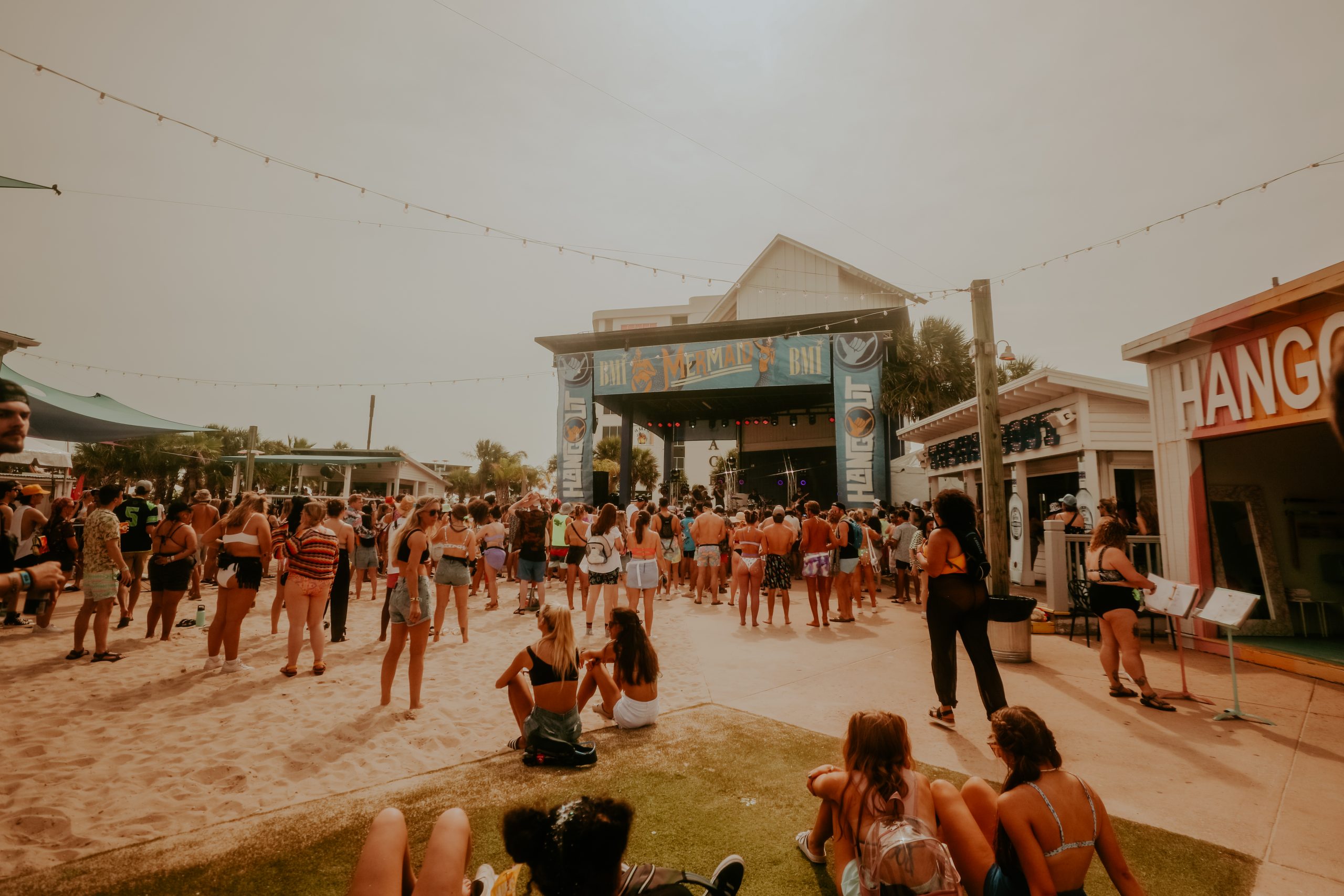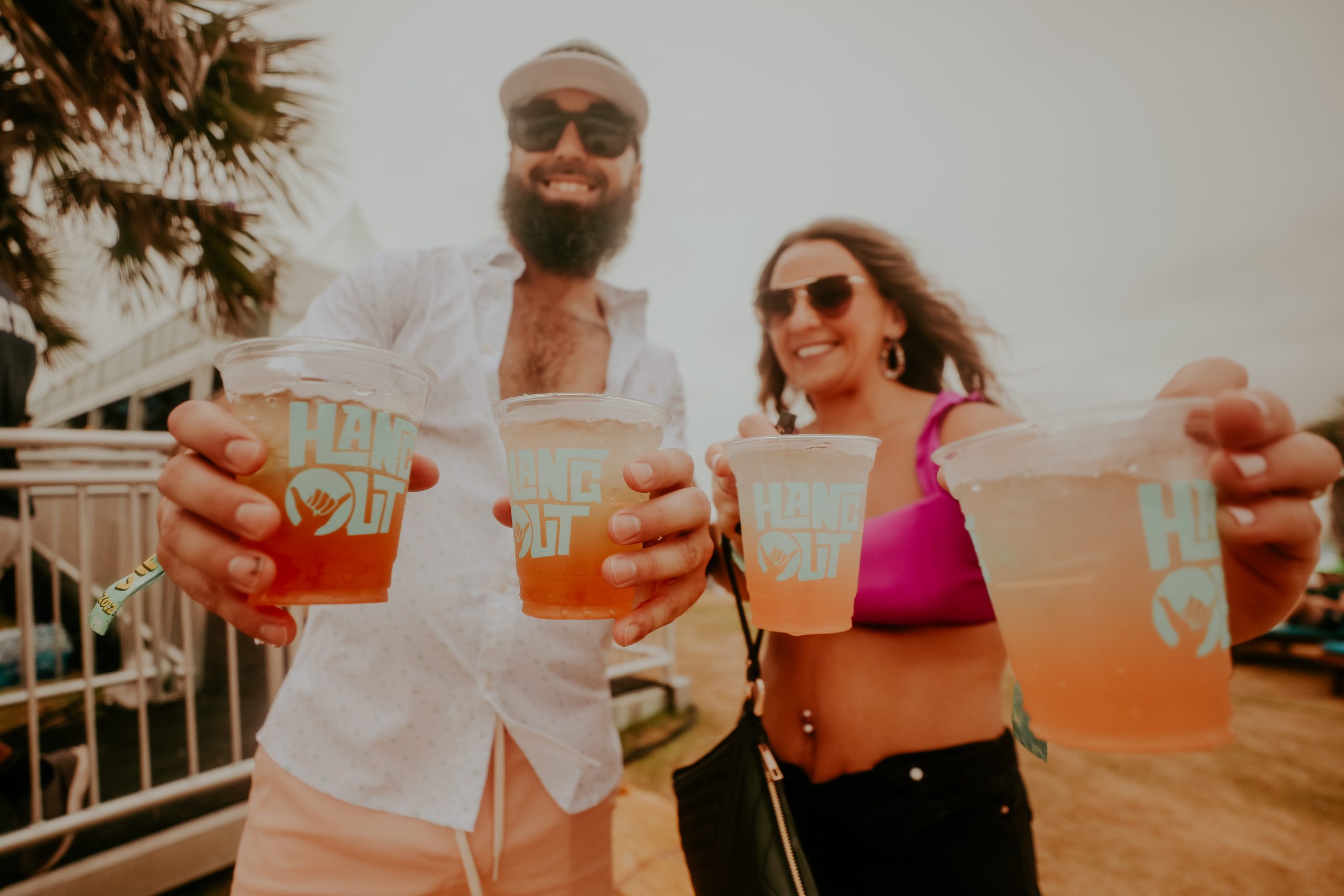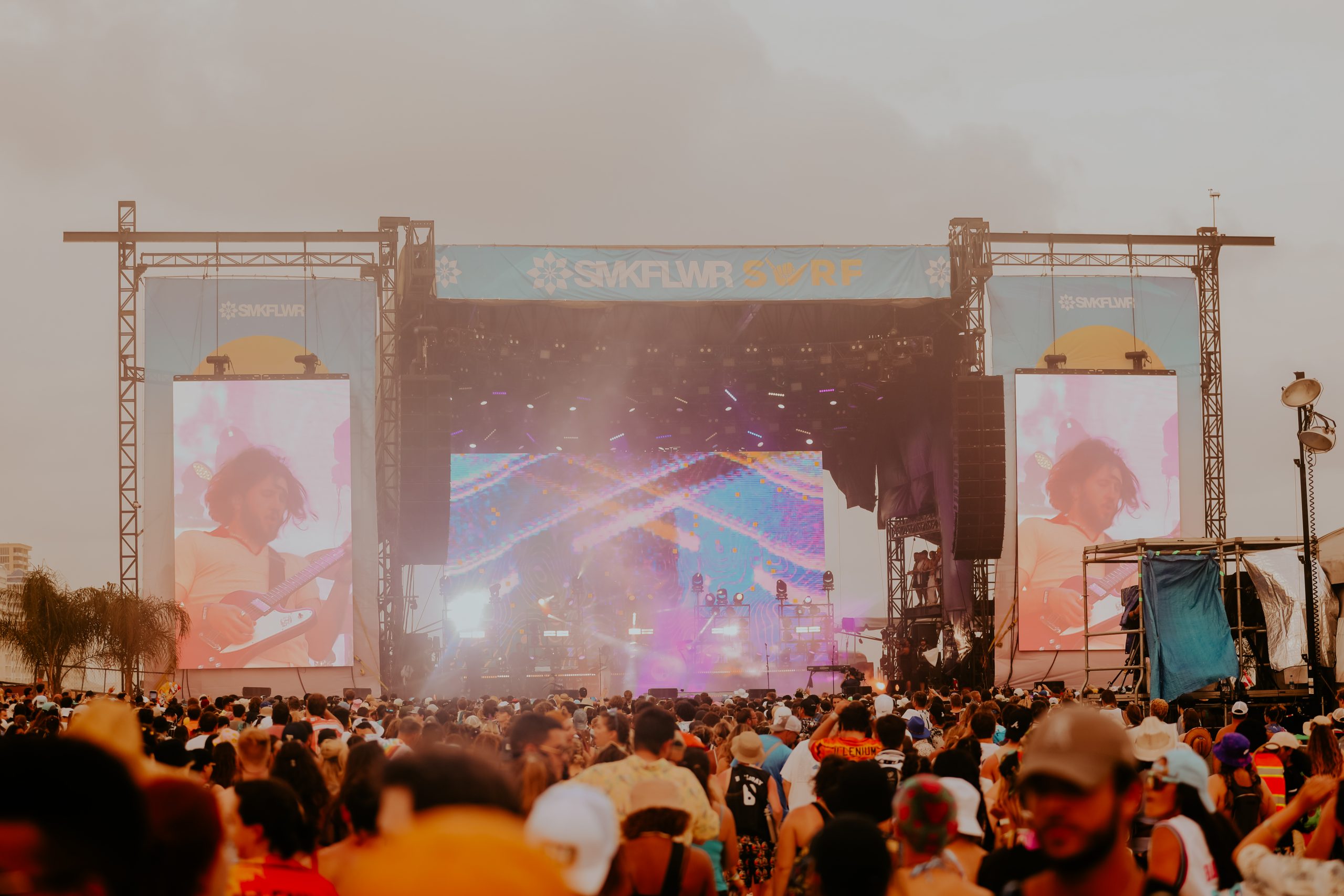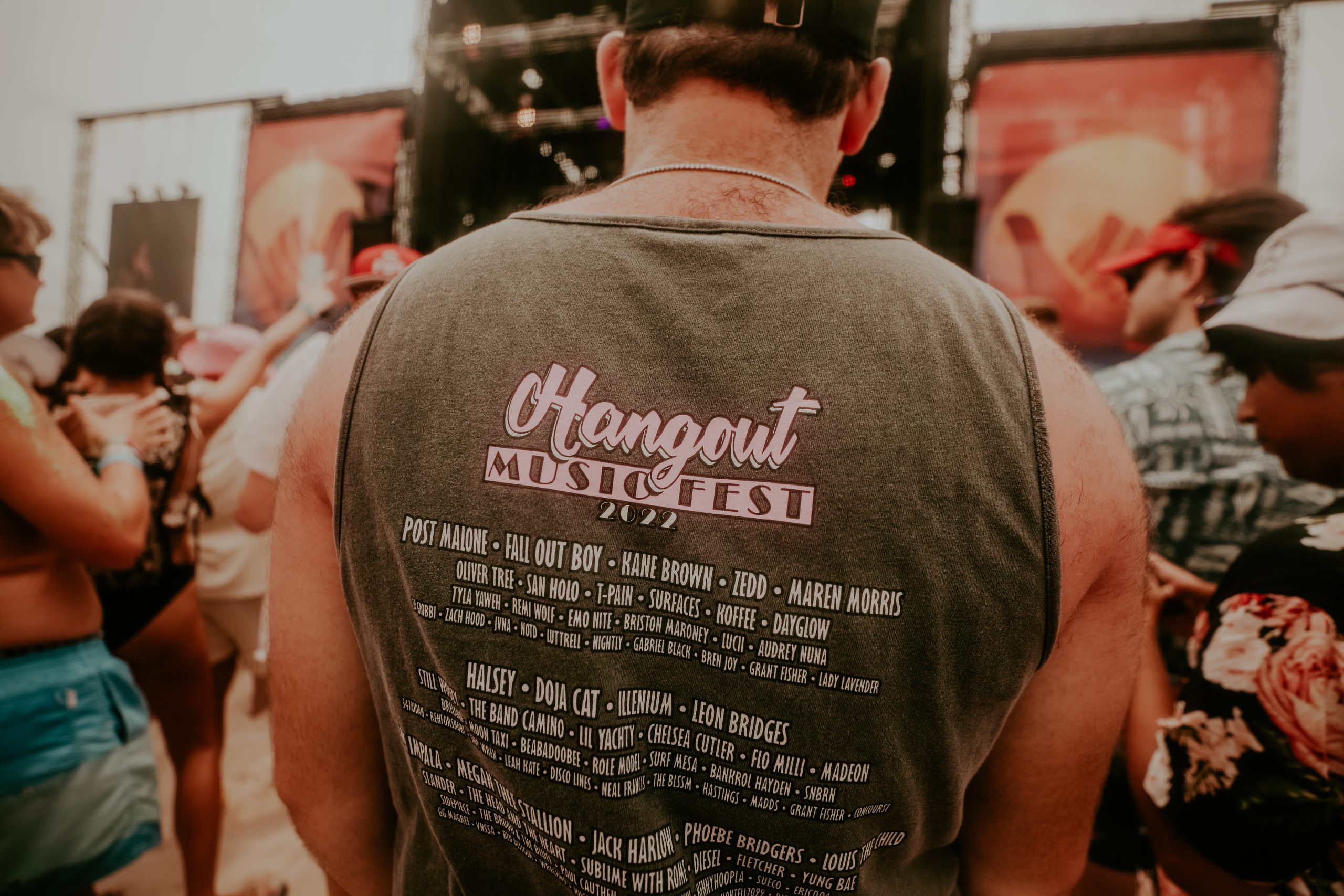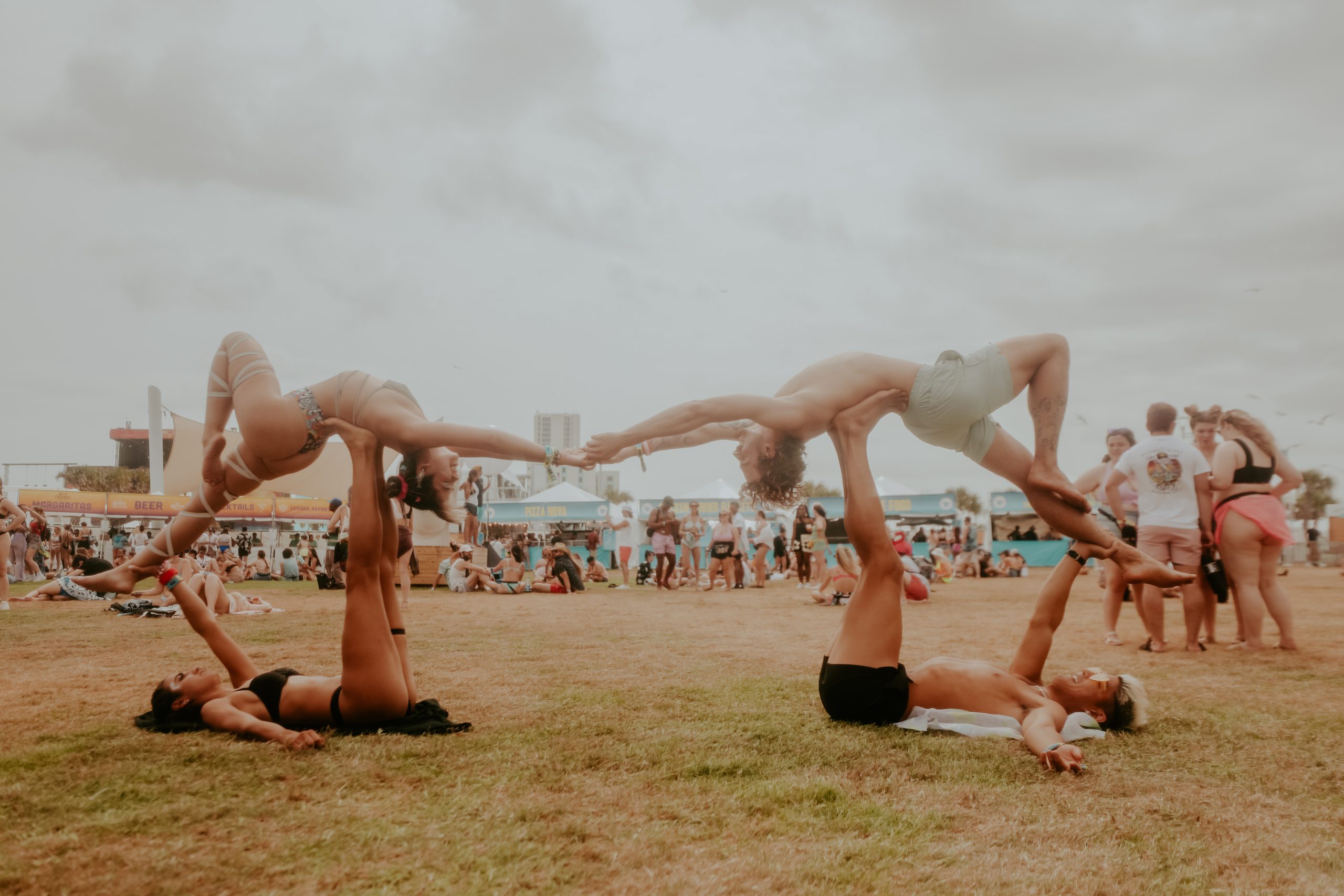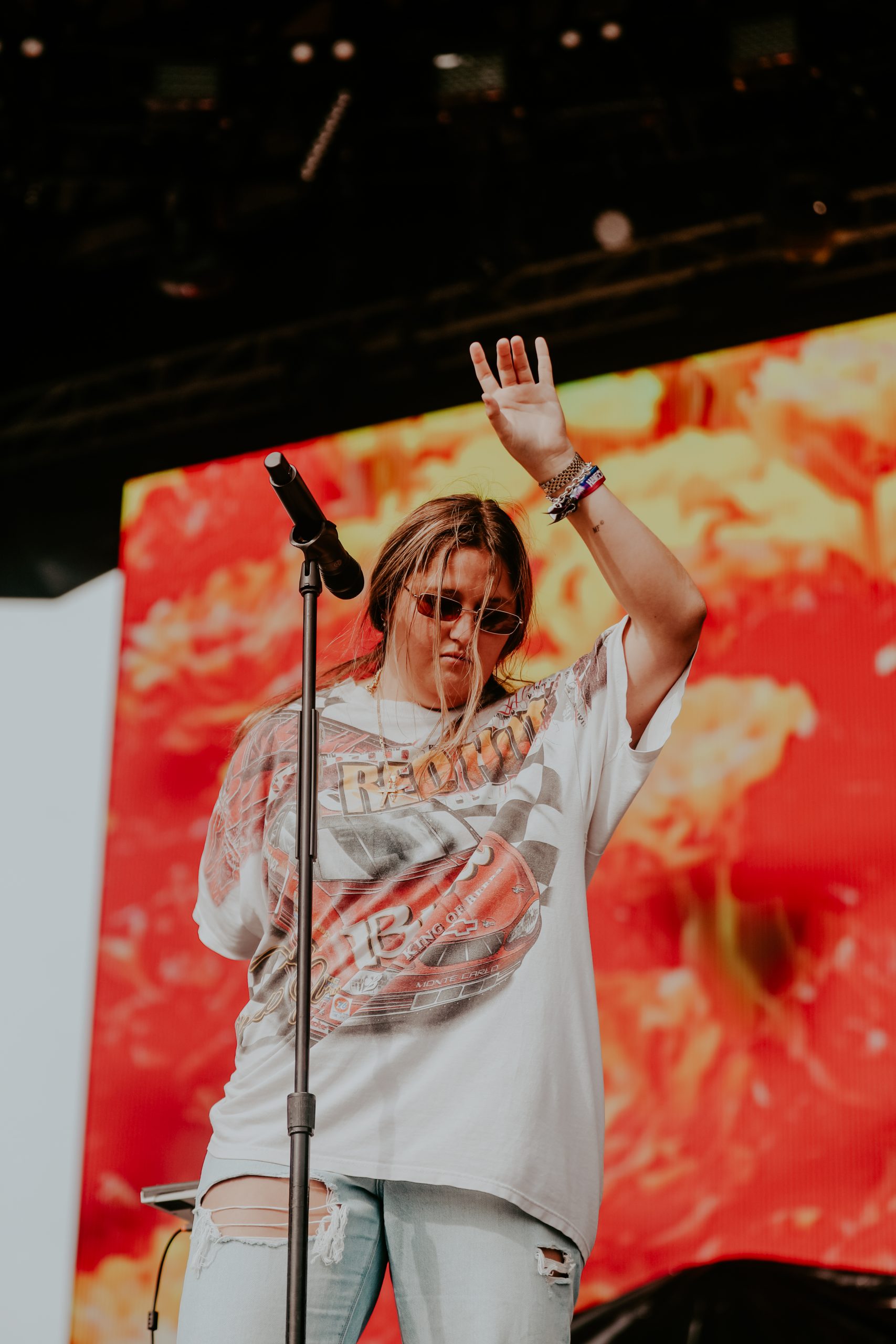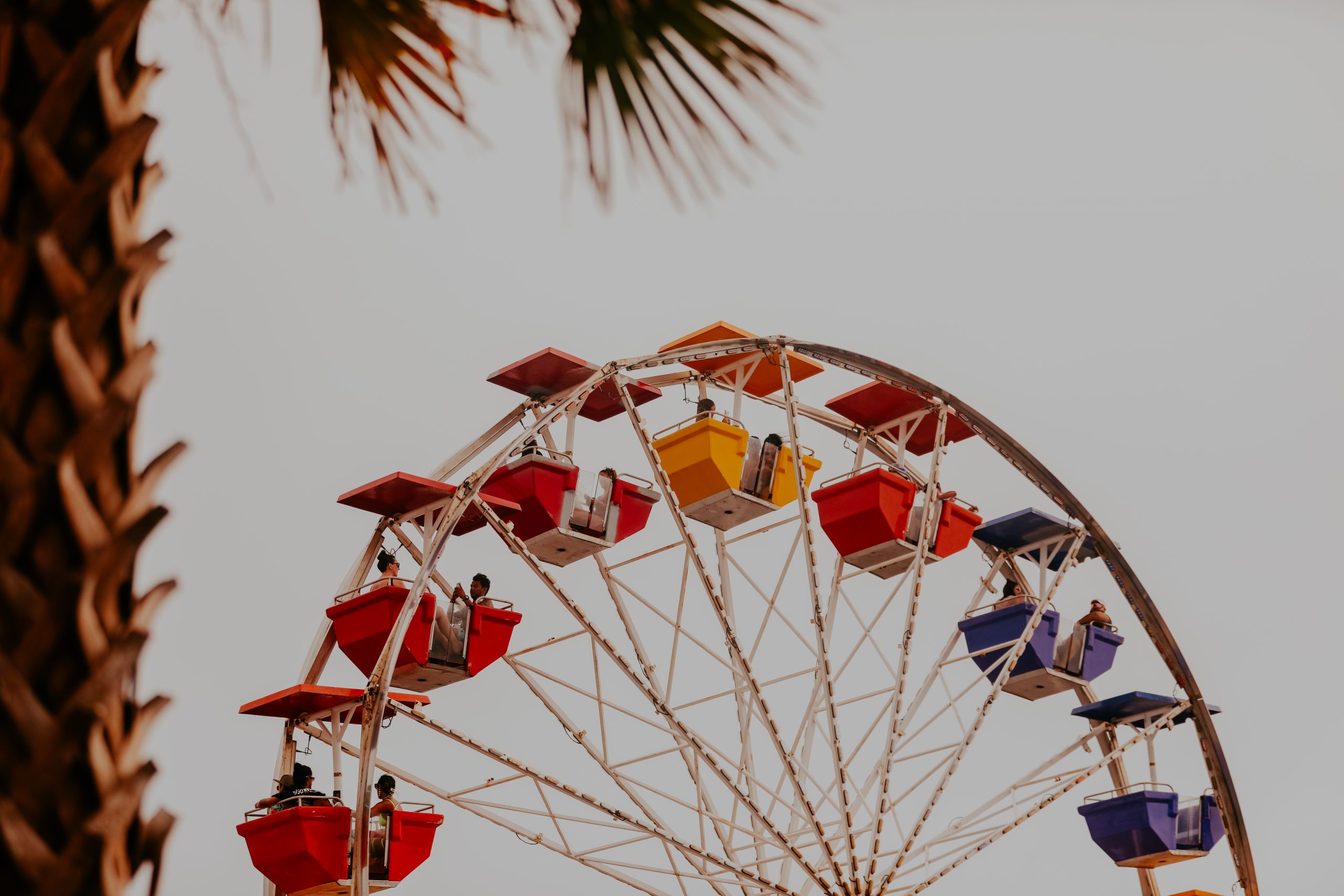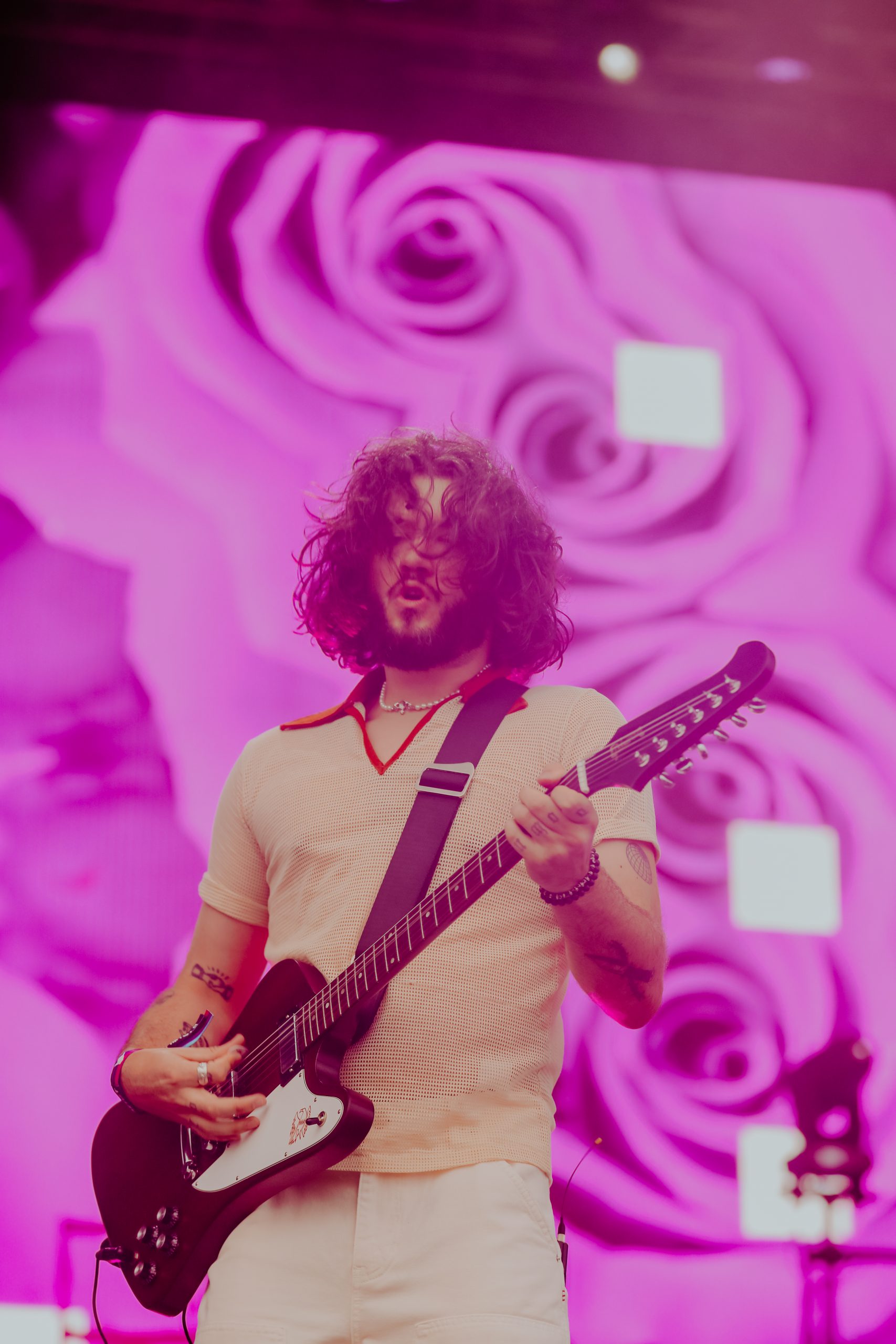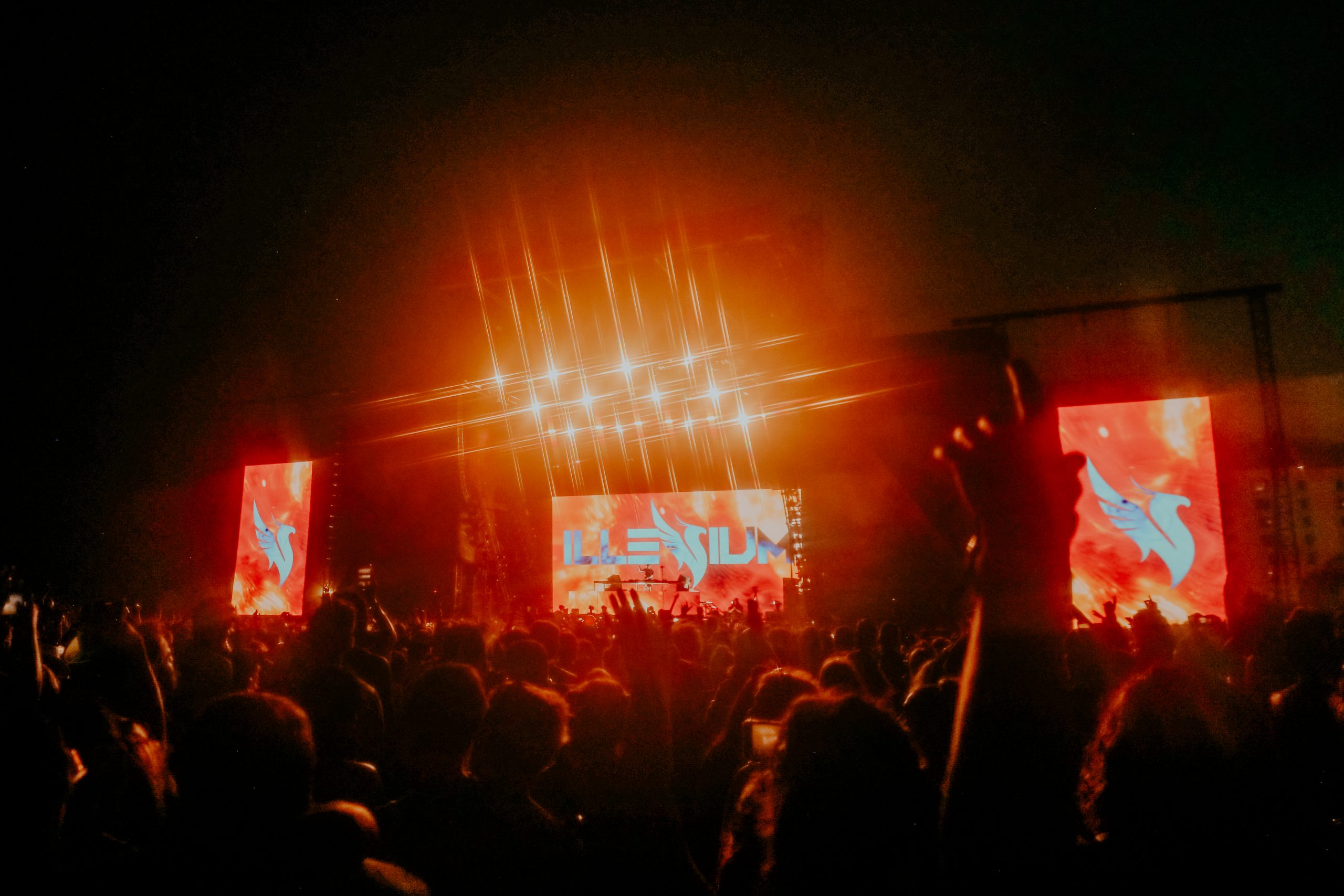 HANGOUT FEST
Photos + Story / Gaby Deimeke