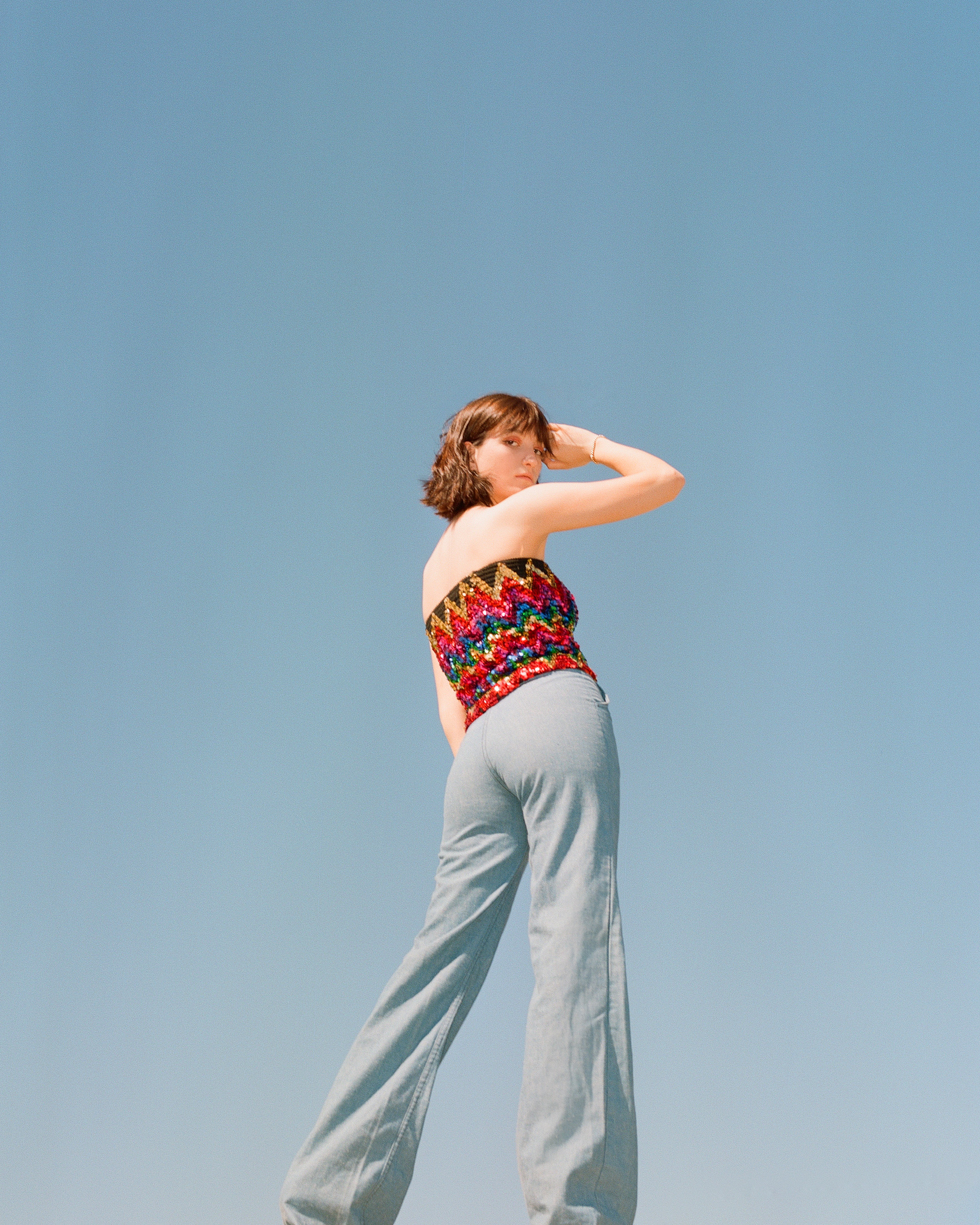 GRAE may be from the Greater Toronto Area, but that's not stopping the alt-pop artist from crossing the border. Her fans can be found globally—stretching from Brazil to the Philippines to here in the States, and she admits that streaming services have helped her cause. "Spotify and other DSP's have helped globalize music," GRAE told LADYGUNN. "I think Canadian artists are underrepresented mainly because the US market is a much bigger market. However, with the development of streaming platforms artists (from all over) are able to be heard. Thanks to playlisting, features, sharing etc."
GRAE's earliest musical experience was with her idols the Cure. "I think Robert Smith is such a genius, and The Cure's music has gotten me through so many times in my life. Back when I was a teenager, my Dad was playing an 80's music channel on the TV and "Just Like Heaven" (by The Cure) came on. I remember hearing the first couple seconds of the song and I instantly fell in love with it and my heart dropped. From there on out, I listened to that song on repeat for literal months, and to this day it's still my favorite song," remarks the singer.
Following her love affair with the Cure, the singer discovered Joy Division, New Order, Depeche Mode, Talking Heads, Tears for Fears, Simple Minds, which were all of the bands her father grew up on. "I don't know what it is about the genre but I just love the way it makes me feel. 80's New Wave has had my heart for a long time," GRAE says about her influences.
Ladygunn's Robert Frezza talked with the singer from her home in Guelph, Ontario and spoke of her writing process, her new single "Permanent Maniac", and who is next from the GTA.

What is the writing process like?
The writing process always varies. Some days it's easier than others, it depends what I'm going through. A song stems from a feeling, and that feeling is what I have to get down into words on a piece of paper. Melody comes easily and naturally to me, If I start the song at home, I usually record a voice note of myself and send it over to one of my producers, Derek Hoffman or Connor Seidel, and we develop the idea from there. When I go to the studio, sometimes I have no idea what I even want to write about, so we sit and talk about what's happening in my life and I end up saying something that's definitely worthy of a song, and we go from there. It's always really fun, and writing is extremely therapeutic.
Who is the song "Permanent Maniac" about?
Robert Smith from The Cure. It was a couple weeks into the COVID lockdown back in March, I was sitting at my place in Toronto completely bored out of my mind, staring at the ceiling, figuring out what I could do with all the time I had. I always ended up watching Cure live performance videos, trying to get my inspiration back. I then had a moment where I thought "I've always wanted to write a song about Robert Smith, and what's a better time than now" so I sat down at my desk and wrote down in my journal "I love Robert Smith" as the potential song title, and I messaged my producer Connor Seidel telling him that I was super inspired by The Cure's music and that I wanted to make something that was clearly influenced by them. I sent Seidel over "Just Like Heaven" and he came back with the production to Permanent Maniac. When I heard it for the first time, my body reacted in the same way it did when I heard The Cure for the first time, I was so overly excited about what we had just created. I started writing lyrics that were true to me in the moment "Feels like I've got nothing/so bored of this place/but It's Just Like Heaven/dreaming of this man/taking up space in my brain" I was so bored of the four walls I was in, I was using Robert Smith as form of escapism during the lockdown because it's what made me happy during that time. "Staring at the ceiling/ … and he'll never never know" I had many moments where I was just staring blankly thinking about him, and reminded by the fact that he will never know, unless he of course somehow hears the song!
The EP deals with heartbreak. Were they firsthand, personal experiences? Do you find heartbreak and love an easy and fluid topic to write about?
I had been in a couple situations that weren't healthy, my songs "Bang, Bang" and "Ex Lovers" really speak for that. I kept going back to this one person who had hurt me multiple times (happy to say I'm out of that, for good) and if anything, all they were good for was song inspiration, unfortunately. Love is an easy topic to write about, of course, because it's natural. I wear my heart on my sleeve sometimes and anytime I come across a person that I spend a couple days, weeks, months, whatever with, they have impacted me in some way, so I always end up writing about it. Even if I met them and only talked to them online such as in the song "2725" or only saw them a couple times in "Slow Down". It doesn't matter. Everything is an experience and I always try to learn from the good and the bad. That inevitably comes out in my writing.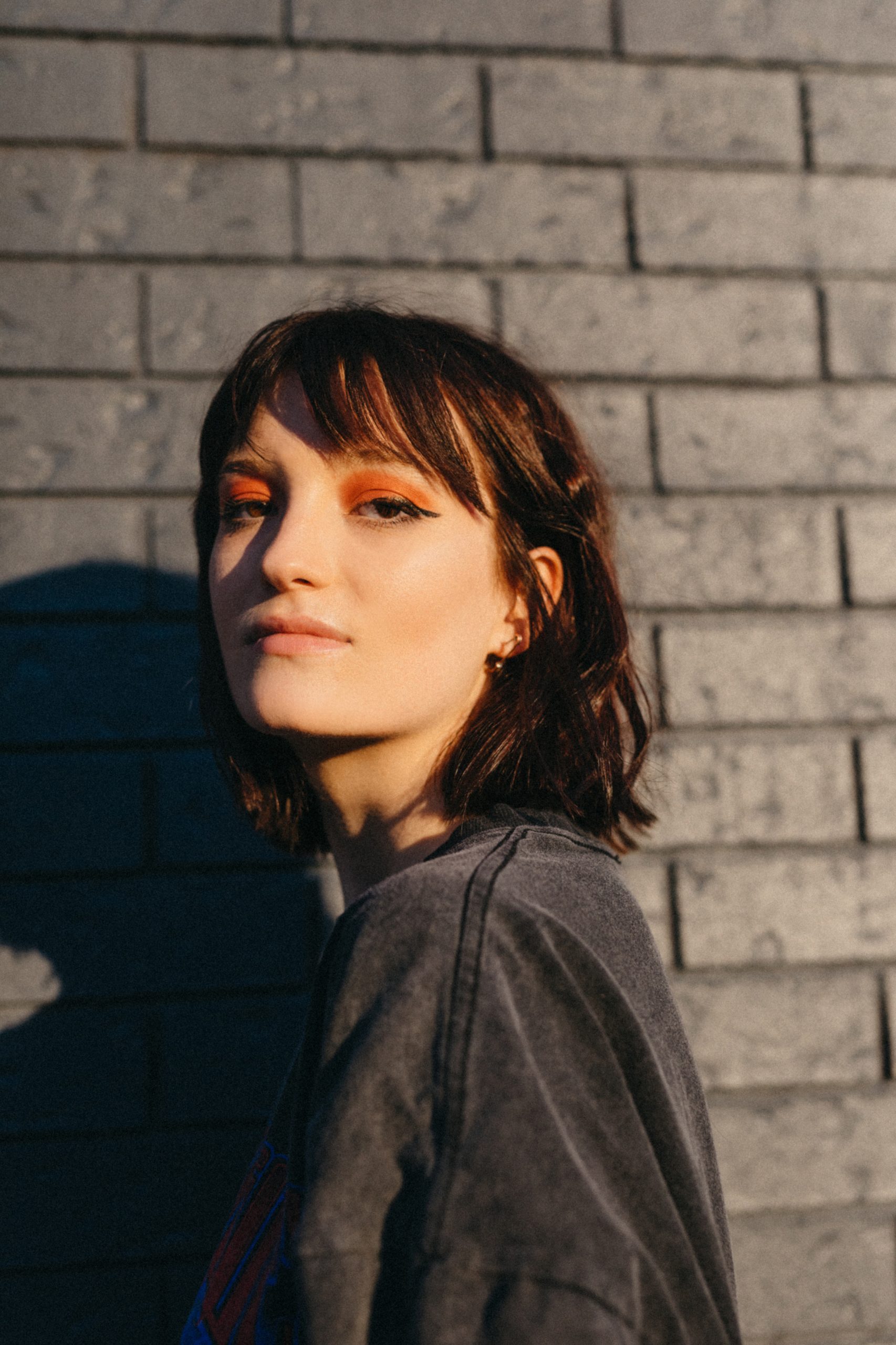 Where was this EP produced and recorded? Who did you work with?
This EP was created with a few different people, who I all love and appreciate very much.
I created "Slow Down" in Toronto with Derek Hoffman, then we created "Ex Lovers" with Seth Meyer and then "2725" with Ali Milner. Derek Hoffman is someone I got along with instantly. I knew after a couple sessions with him that I wanted to work with him forever. He's honestly amazing and so open to my ideas and making sure the music is "me". He's incredibly talented and it was an absolute pleasure creating these songs together.
In Toronto, Connor Seidel, Ali Milner and I created "Bang Bang" that was actually my first time ever meeting Connor Seidel and having a session with him, which is crazy to me because the song turned out amazing. That's when I knew Connor and I were going to have a super special working relationship. Then we also created "Permanent Maniac" during the start of the lockdown. He was in Montreal and I was in Toronto when we created the entire song over facetime and the vocals were entirely recorded on my iPhone, on the voice notes app. I don't know how we pulled it off, but we made it all work! Just like with Derek, Connor has always been so open to what I want my music to be and he really taught me to push myself.
Lastly, I created "Taxi" when I was in London, UK with a producer named Tev'n. I loved the writing process with Tev'n. We sat and talked about so much before we actually got to creating, just so we could better understand each other. Writing is a weird thing, I only ever get my best work if I'm comfortable around someone, and with him I really was. "Taxi" was actually a song I had started writing in my bedroom prior, I never had intentions on actually finishing it, but it seemed like a good fit and that's how it was created.
Have you been staying in Toronto since COVID has started? How have you been doing through it all?
I was in Toronto at the start, I'm now back at home in Guelph for the time being. I've been doing okay. I'm alive, I'm healthy. This is something our planet has never really seen before to this extent, so the energy is very chaotic right now. It's important to take time for yourself and make sure your mental health is in check. I've taken up meditating more regularly, practicing mindfulness. Even in dark times such as this, we can always find things to be grateful for.
Who is next from Toronto (besides yourself)?
There's an artist named Loony who is insanely talented. She's got something really unique and cool going on. There's a lot of talent in Toronto, it's really inspiring to see.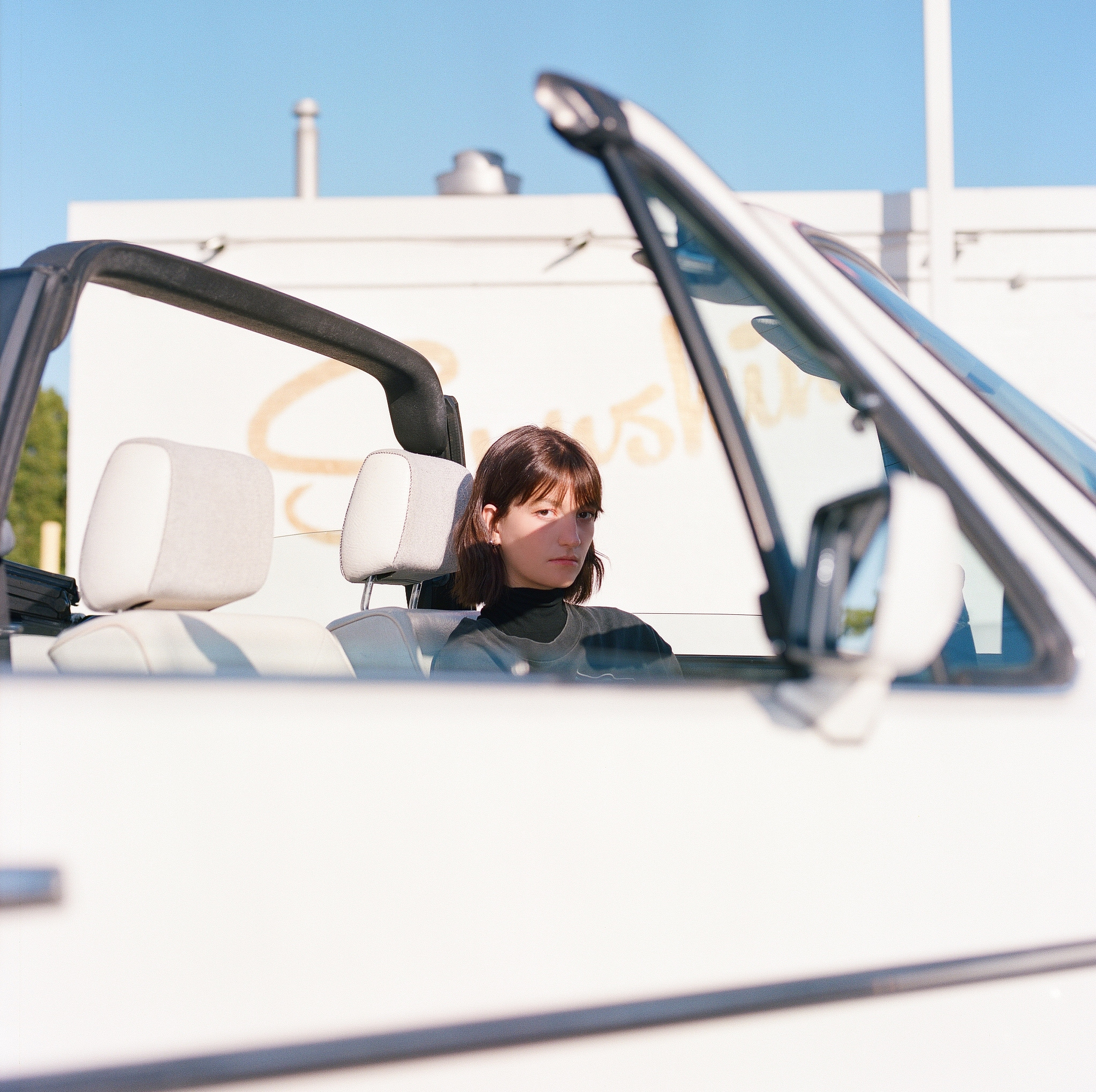 CONNECT WITH GRAE
photos / Mariah Hamilton
story / Robert Frezza