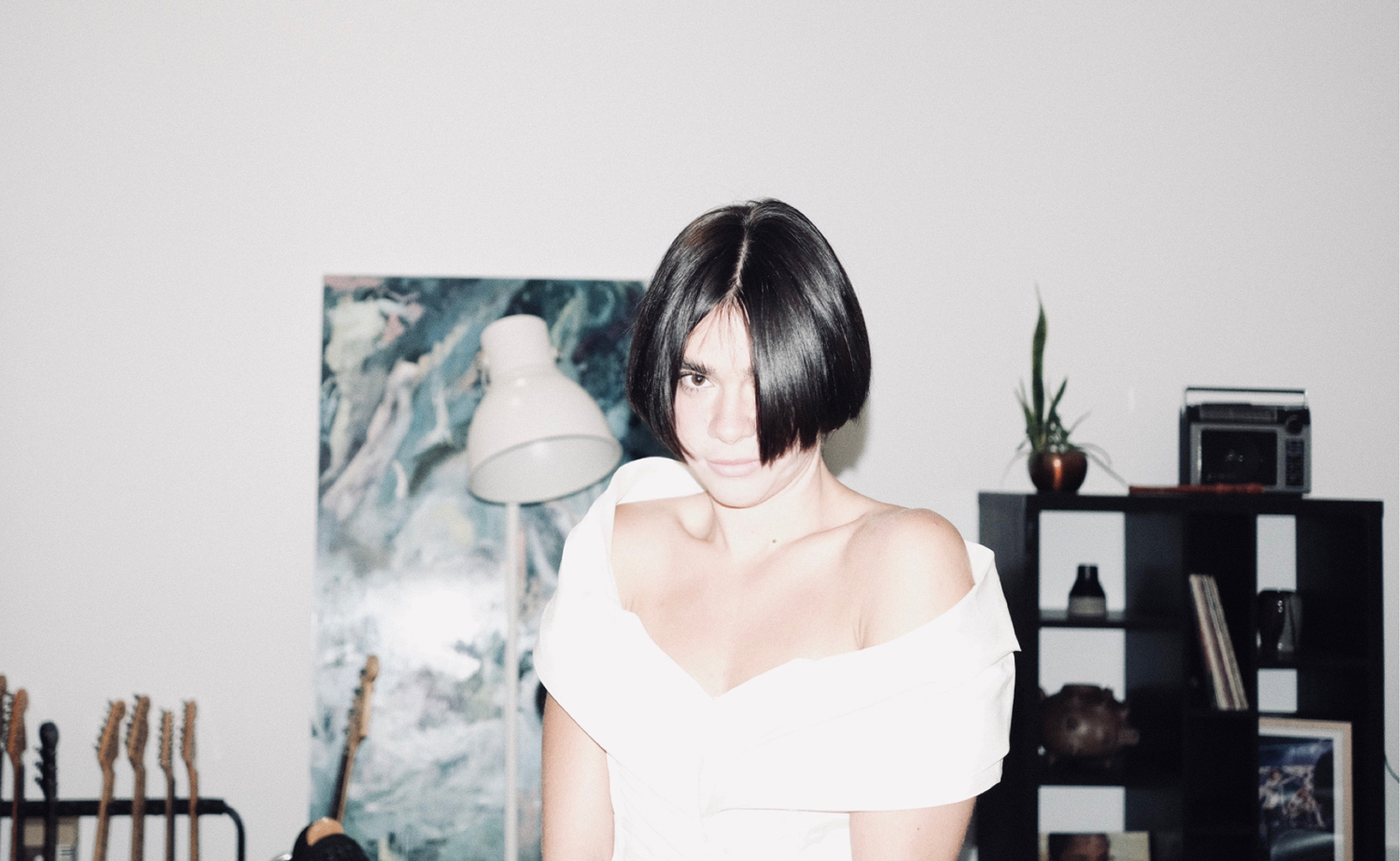 Cecilia Della Peruti has carved out an interesting place for herself in the music world. Undoubtedly talented, the Jersey-born Italian- bred, LA living,  guitar-shredding hero has released a steady count of bops on her own as well under the moniker Gothic Tropic, as playing the part of band babe while touring and supporting superstars like  Beck and Charli XCX. She's an activist too. During the shit stains that have stained the world stage, Gothic Tropic has been an outspoken source of support and kind words for domestic abuse survivors and abusers near and far in the music industry. 
More than that Gothic Tropic will not let her spirit die. The artist's attributes are things we are taught to put away when you are trying to make it as a beautiful young woman wanting to be treated equally in a world run on hierarchies of hate. Gothic Tropic's new EP Tang Brain has all of the rock and roll lullabies of life. It's music that is shoved in your face to love, a beautiful fuse of music that you can try to describe if you really must but it's better to just swim in it. Like a teen driving alone in a borrowed car listening to your favorite song in a chaotic singalong, it will make you feel all those things.  Gothic Tropic describes the process as "a euphoric state of artistic freedom following a slew of slapstick failures administered by the fascist music industry. This EP asserts that genre is dead."
Listen to "My Friend" an ode to weed below!
The Tang Brain EP follows Gothic Tropic's debut full-length Fast or Feast. The limited-edition cassette version of Tang Brain will be pressed in a run of 100 units and housed in a clear red shell. LA-based label Dome of Doom.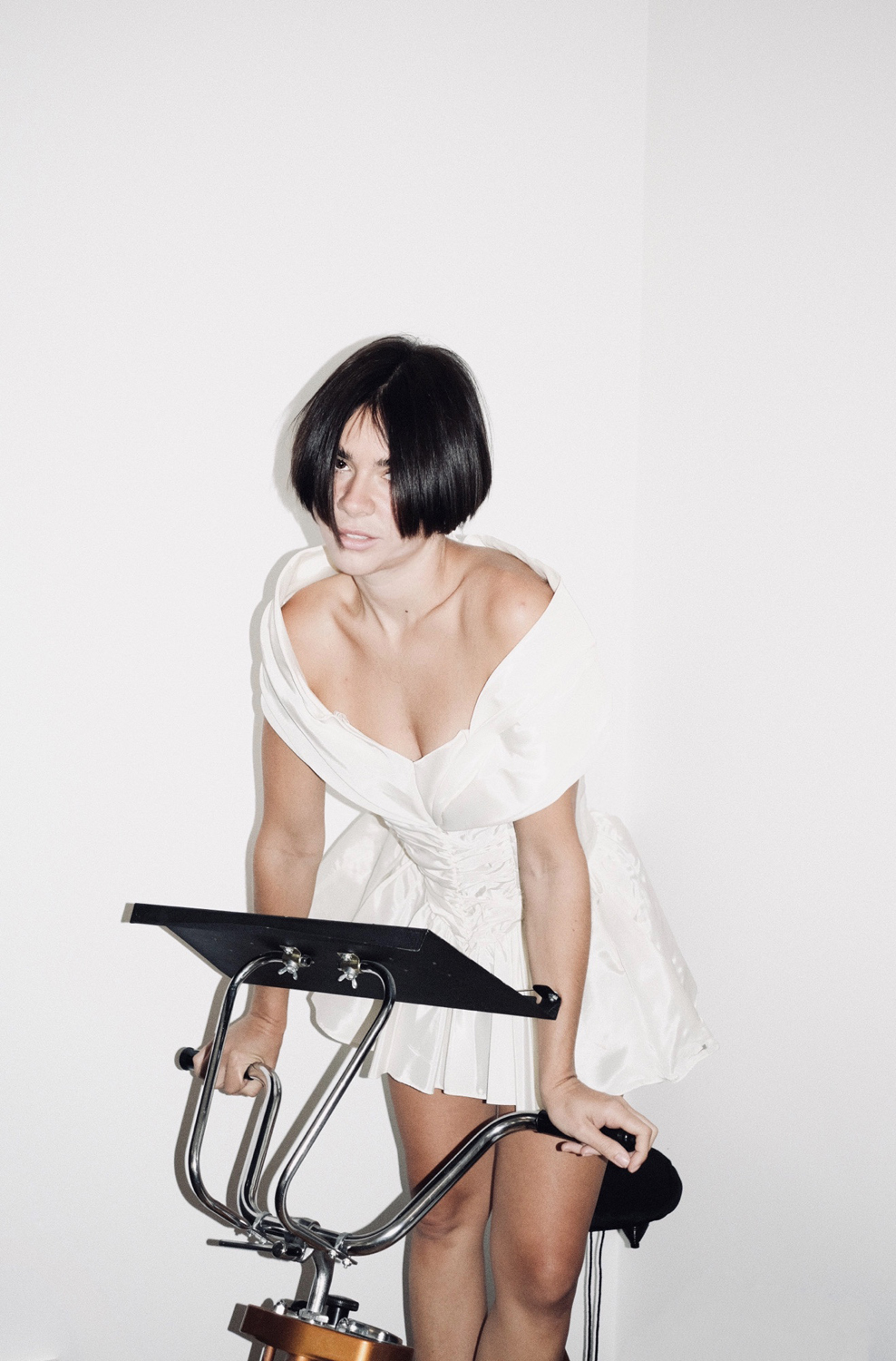 Genre is dead! Ugh, what is "genre" anyway? Another word for control in the music industry amirite? 
 I agree, I'm not sure artists can be classified by genre anymore, we have so many beautiful examples of genre-fluid artists feeling freer and freer to explore their sound! Why not. What's the problem? The problem is when art is commodified, it turns into a product, and what's the easiest sell: one singular concept. Are we in the shaving cream business? Some label heads would say "might as well be". Mainstream may always cling to the genre. 
Why was this new music "a euphoric state of artistic freedom" for you? What else puts you in that state?
 A euphoric state of artistic freedom as a result of growing out of my need or expectation for industry approval and support to keep going. I revisited my first love; punk, and creating music just for fun. 
Also, "following a slew of slapstick failures administered by a fascist music industry." CALL THEM OUT SIS!  Do you think your career has been hindered by the music industry? On paper, you seem like you have it all. Where are the failures for you and how do you see them getting better?
With everything that's happened from famous abusers in music and entertainment using their influence to DARVO or slander victims, to Spotify Wrapped valorizing an unethical contract that's impoverishing artists, the misery hell circus was too deranged to ignore. "Failures" are relative. I'm actually proud to say my music was rejected by every label/agent/pub big and small. I'll spare you my theories (low TikTok data). I was nearly signed to Pax Am and produced by Ryan Adams in 2013, who rescinded the offer when I wouldn't sleep with them. Another rejection was issued by someone who said "the reason I didn't sign you is that you did everything wrong." and took about 15 minutes to finish their barrage of feedback about my incompetence and failure as an artist. Not all of the rejections were that brutal, many of them were diplomatic white lies to preserve relationships. Luckily Wylie of Dome of Doom is an old friend, and I thought to send him the records, and he got it, so we started working together. A great example of "man's rejection is God's protection."  I'm not spiritually aware of my career failures unless some external force lets me know, to which I say, I actually disagree.
"My Friend" omg. It's like advice to myself while also trying to recall social media self-help videos and posts and try not to wake and bake or drink during the day.
 "My Friend" is all about living with your last two brain cells for a minute. Sometimes a little self-care can go a long way.  
Have you ever tried to stop smoking weed? And what is that like?
Yes. When I was touring a lot I took long breaks, it was a good exercise in structure. I become extremely hyper and focused, and I bet folks used to seeing my personality tempered by pot probably think I'm on performance drugs lol. 
Why do people villainize weed? It is our friend! 
Cannabis and the war on drugs is classic, any substance that inspires questioning capitalism or toxic individuality is villainized, also criminalized with the help of hypocrisy and racist policies. The truth is cannabis is a medicine (PTSD, chronic pain, Parkinson's, etc.) and they hate that. 
What is the relationship between sex and music to you?
For me sex and music is on a Venn diagram. There are sexual experiences that might inform my music. Sometimes music can inform sexual experiences, in the glorious words of Pharrell, "it's gonna get ugly-ugly." 
What is your dream way to release music?
Through a T-shirt cannon, and nonexploitative revenue splits on streaming, instead of the shitty carrot at the end of the stick; grand marketing gestures that act as insincere repayment to robbed artists who are forced to participate in DSPs.  
What actor right now would play you in your biopic?
I've always loved Jena Malone. I sense a kindred spirit there. 
When I listen to your music I feel fuzzy in a variety of ways and places. What is your favorite texture?
Glutinous squishy textures. 
Are you going to be acting in anything soon…? I am over here peeping your comedic talent on your socials. 
Well, I'll try anything once, and 1 million times if I like it.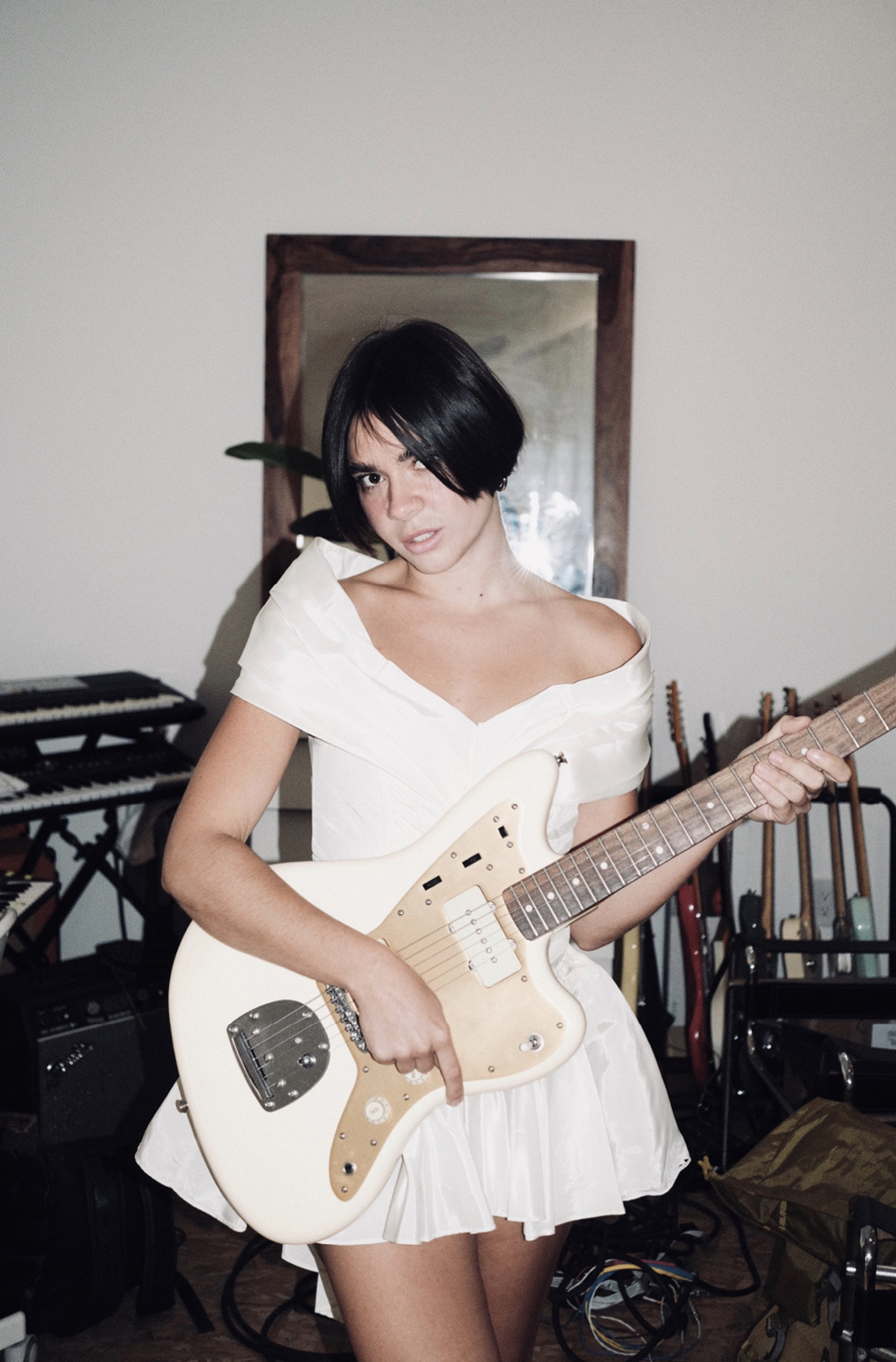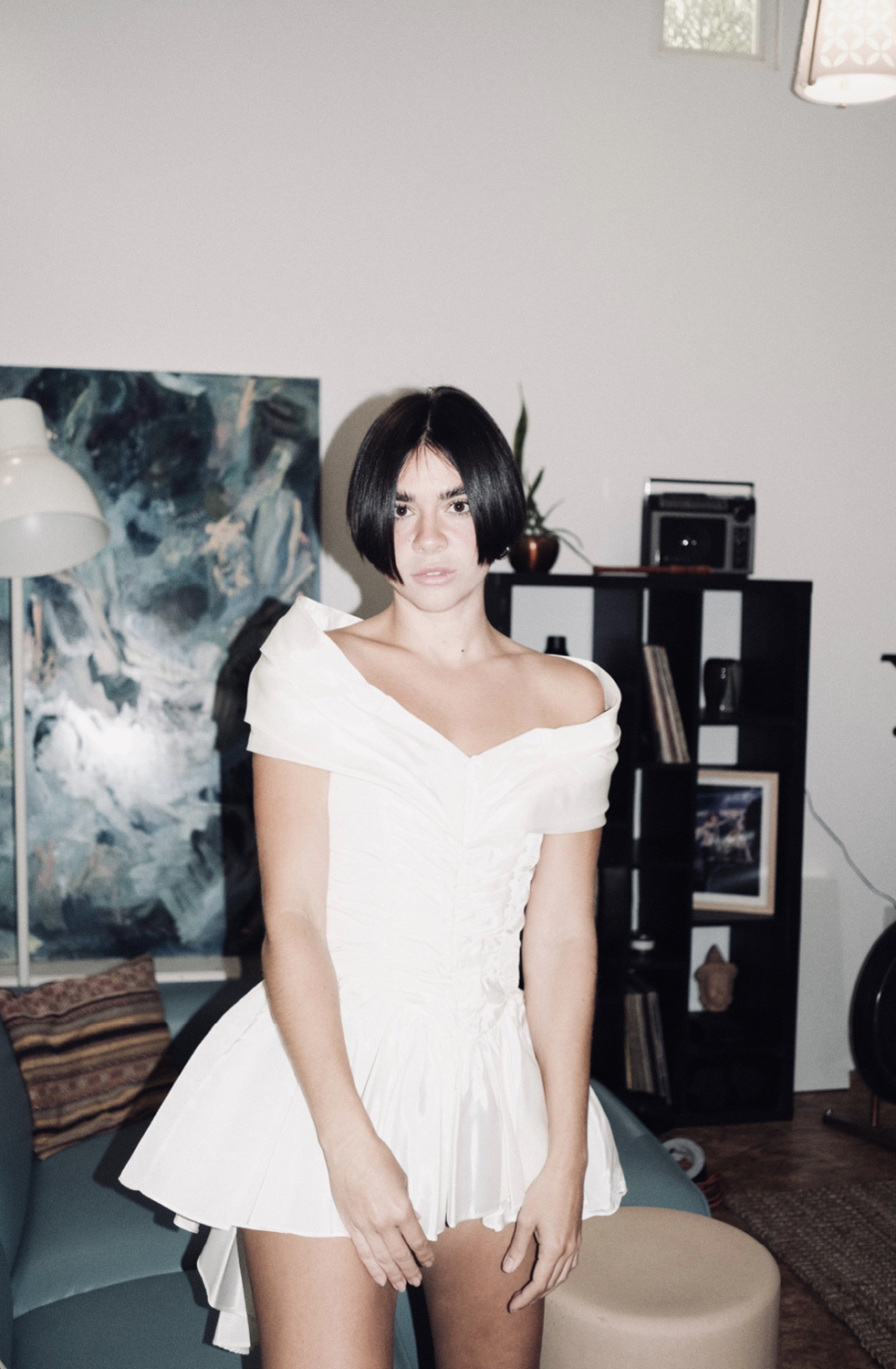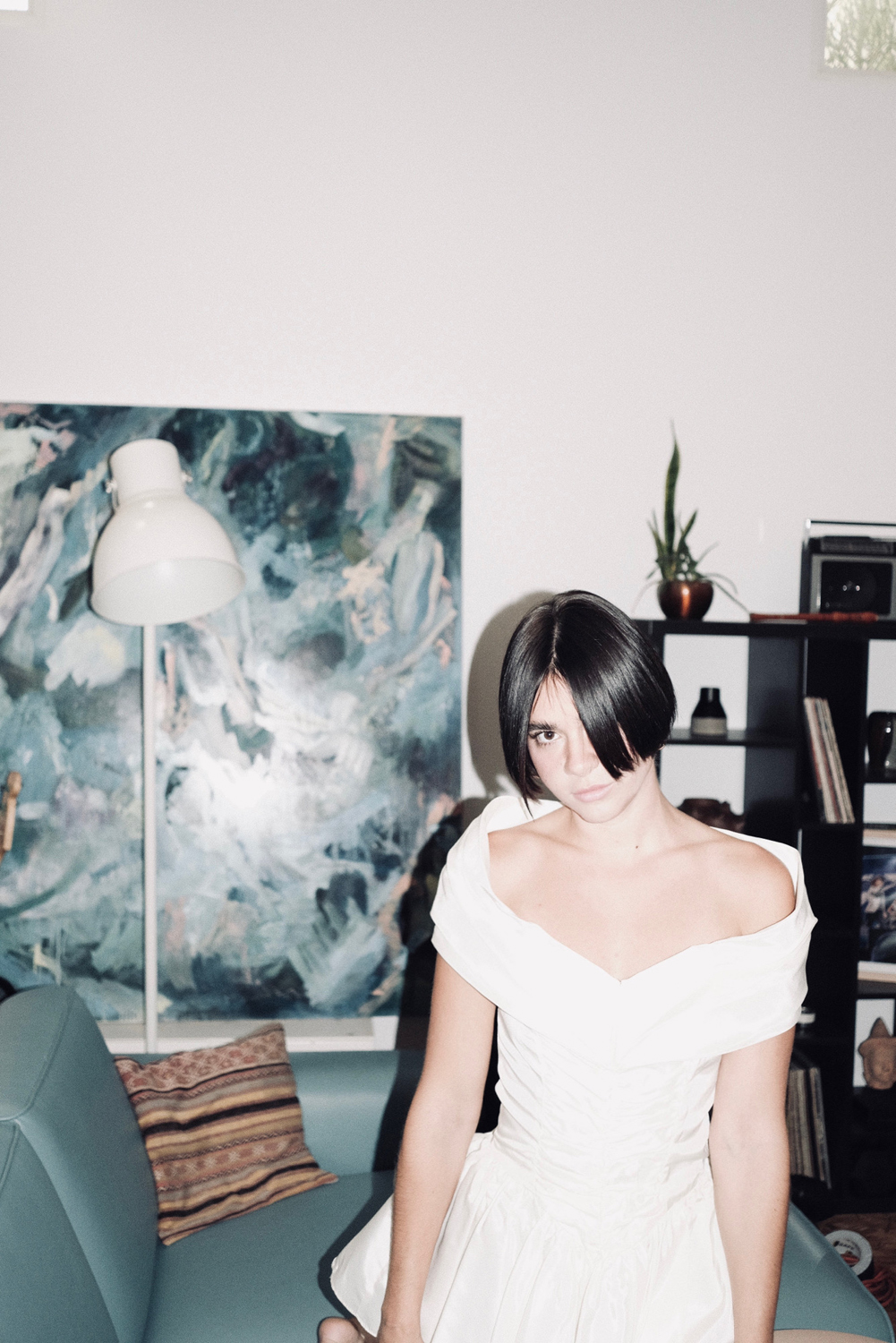 CONNECT WITH GOTHIC TROPIC
photos Garrett Markenson