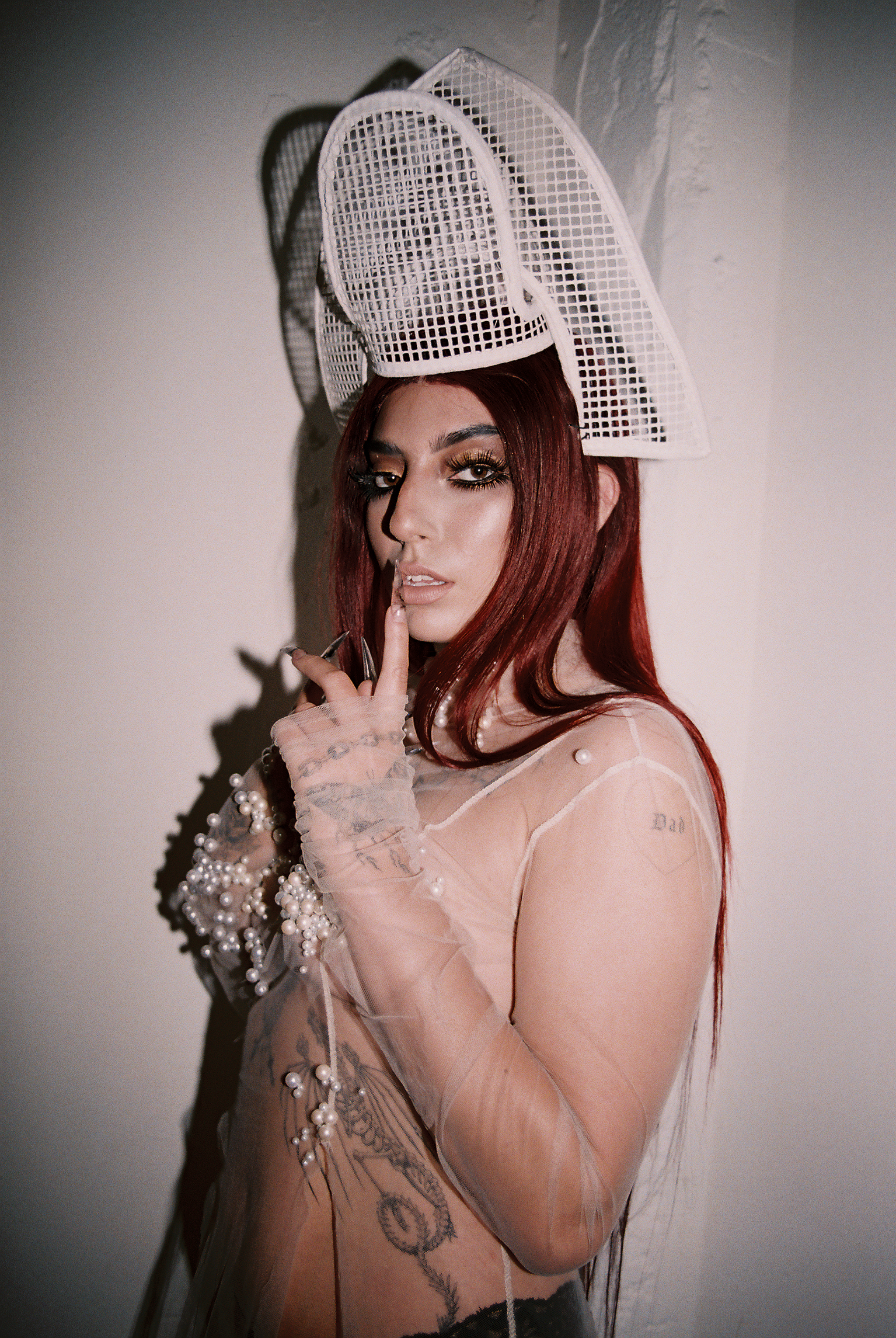 Our favorite goth pop star just released the video accompaniment to her song "Beautiful Mayhem." At just 20 years-old, DeathbyRomy is changing the pop game. Hitting us with the hauntingly sultry vocals and thumping progression she leaves us with little to crave. While young, Romy has no doubts who she is: an aesthetically dark and passionate artist.
"The inspiration was goth fantasy, 14th-century medieval times with nods to Marilyn Manson, Nick Knight, Gareth Pugh, and Alexander Mcqueen," Romy says. "We wanted to create an otherworldly fantasy intertwining between heavenly, light worlds and dark, dangerous dreams."
The video is sultry and visually dynamic, leaving your eyes wanting to keep the video on repeat to pick up on it all. "My favorite part to film was the epic, Manson-style ending with my floor-length Gothic gown, crystalized face mask and crown, and the two faceless altar boys," Romy told LADYGUNN. "Also, all the shots in the church were a dream for me because I've always wanted to shoot a video in a church!"
Watch the new video for "Beautiful Mayhem" here.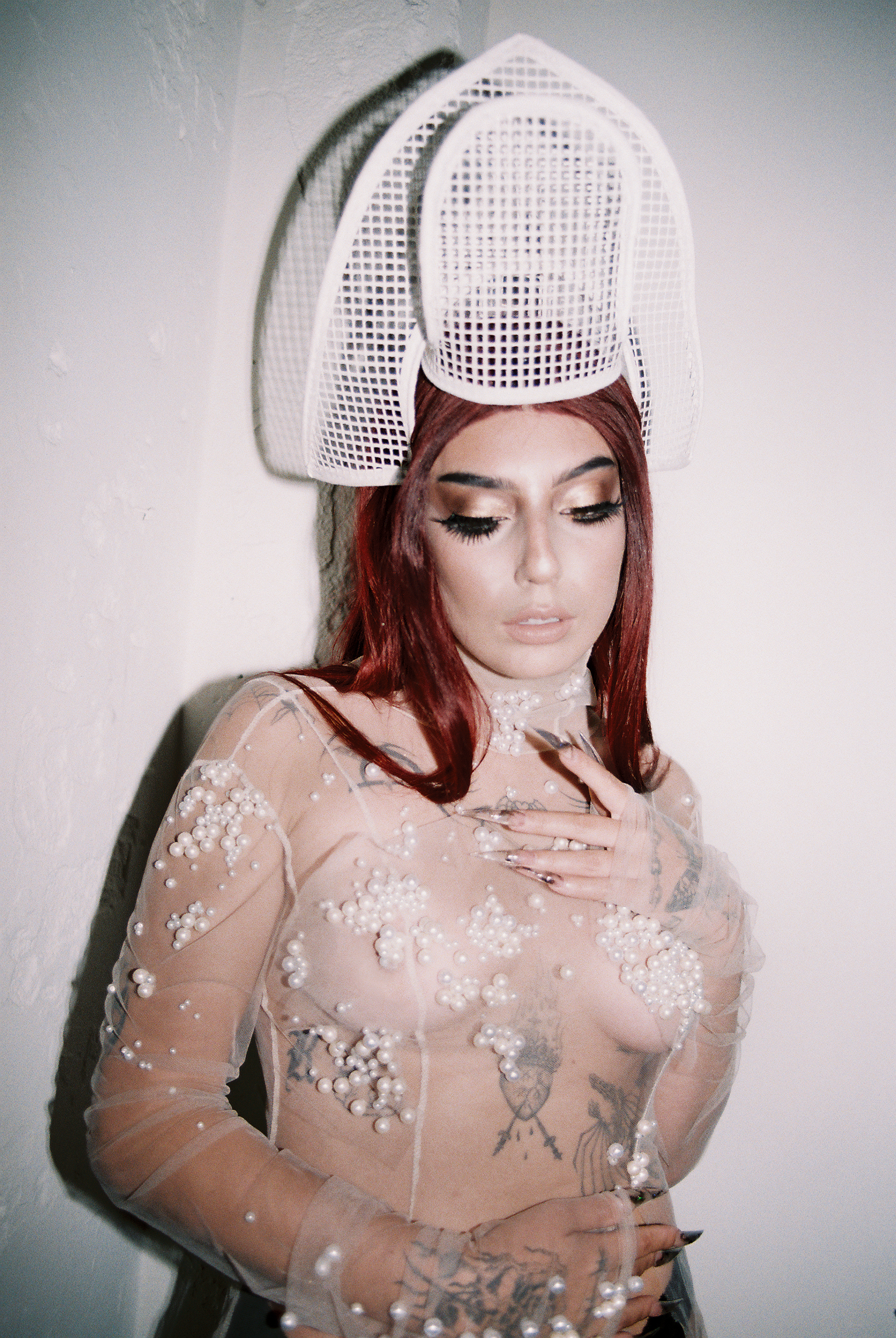 CONNECT WITH DEATHBYROMY
INSTAGRAM // TWITTER // SPOTIFY
photos / Ella Flores