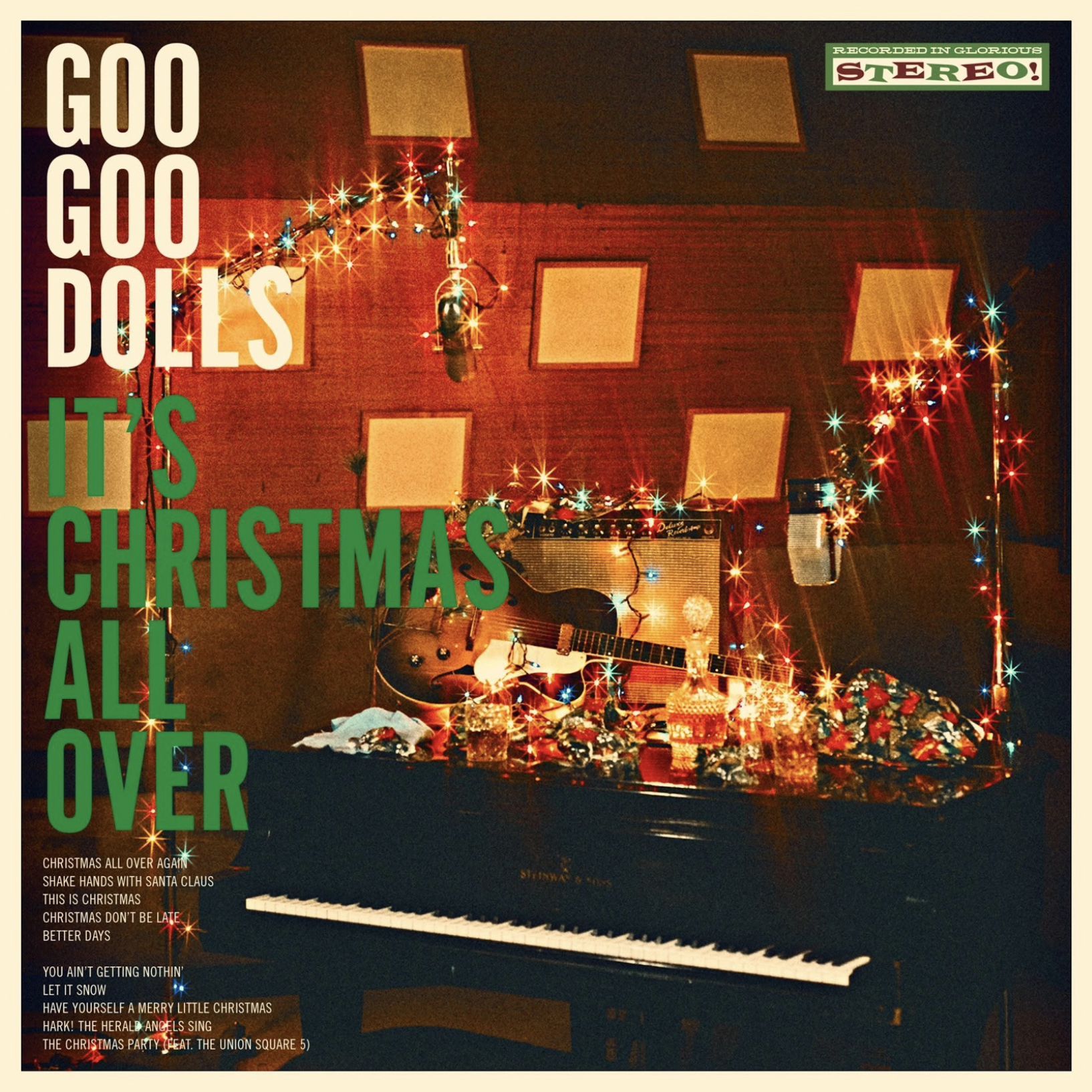 The Goo Goo Dolls have been keeping busy trying to keep the spirits high. Curating all of their favorite Christmas tunes, our favorite feel-good band brought us the most magical gift of all this season: their first holiday album. It's Christmas All Over includes 8 classics revamped in the usual Goo Goo Dolls fashion as well as two new songs. "You Ain't Getting Nothin'" is a bluesy take on a Christmas song, full of jingles, and rocking vocals from John Rzeznik, and "This Is Christmas" is a classic holiday tune – sentimental, sweet, and definitely necessary to remind us how much love surrounds us these holidays. 
While making a Christmas album during one of the weirdest years of our lives, the Goo Goo Dolls have also been busy starring in their first-ever augmented reality movie musical. The movie musical, which is set to arrive this weekend, takes fans on a journey through music with the help of some of their favorite holiday tunes. For them, it's a way to keep everyone close for the holidays (while still safely distant). The event only needs three things: some popcorn, a comfy couch, and your closest loved ones to share it with. 
Goo Goo Dolls frontman John Rzeznik chatted with LADYGUNN about Christmas All Over, how he's been keeping the spirits high, and what he looks forward to most this holiday season. Check out the conversation below!
Happy holidays! How are you doing?
Great! Just getting ready for the holidays.
Congrats on It's Christmas All Over. What were your inspirations for the sound and how did you decide which songs to feature on the record? 
The inspiration for the sounds were the classic Christmas albums that we grew up listening to. I went through my Christmas playlists and my collection of Christmas albums and just picked the ones I liked.
We're super excited for your augmented reality movie musical. How unique was that experience?   
Well, everything is being done in post-production, but it was amazing to see all the equipment and cameras they used to create an augmented reality.
How have you kept the spirits high this year?
Working on the Christmas record kept our spirits pretty high, as well as helping out with food drives and raising money for various organizations. I think in times like these if you can find ways to contribute, it lifts your spirit.
Do you have any family traditions? What's your favorite?
We usually have Christmas Eve with my wife's family, and then drive up to Buffalo to be with my family on Christmas day. This year it looks like we're going to stay home. My favorite tradition is baking cookies with Lili, my 4-year-old daughter.
What's your favorite Holiday song? 
My favorite holiday song is Nat King Cole's "Oh Tannenbaum." His voice fills the room and he's one of my favorite singers.
Do you have a particular food on your mind for Family Christmas dinner?
Turkey for dinner, as well as all the different Christmas cookies.
What do you look forward to most this holiday season? 
Watching all the old Christmas movies, such as "It's a Wonderful Life," "Miracle on 34th Street," "Elf," and of course, "A Christmas Story" 50 times. Also, just being home with family.
What do you think about the Phoebe Bridgers and Maggie Rogers cover of "Iris?"
I thought it was really great, and I'm glad they raised a lot of money! They're both big talents and I'm a fan of both of them.
CONNECT WITH GOO GOO DOLLS
INSTAGRAM // TWITTER // SPOTIFY
story / Sam Berlin
photo / Ed Gregory and Dan Cooper