Glassio is the dream-pop meets alt-dance project of Irish-Persian songwriter, producer, and multi-instrumentalist Sam R. and after a 14-month hiatus, he has just unveiled his new single in collaboration with Beauty Queen, "A Friend Like You." The song tells the story of a deep and somewhat tumultuous friendship with melancholic melodies and provoking lyrics. 
"I wanted to write a song inspired by the line from Springsteen's Atlantic City 'So, honey, last night I met this guy and I'm gonna do a little favor for him.' That line always felt so mysterious to me –what was that relationship like, who was this guy? We know it wasn't something good, whatever the relationship was." Sam shared and then added, "I've met people that I thought were friends who brought me to some pretty dark places, and I wanted this song to loosely be a bit of an ode to that naivety of falling into something or someone's life that you know will eventually be bad for you."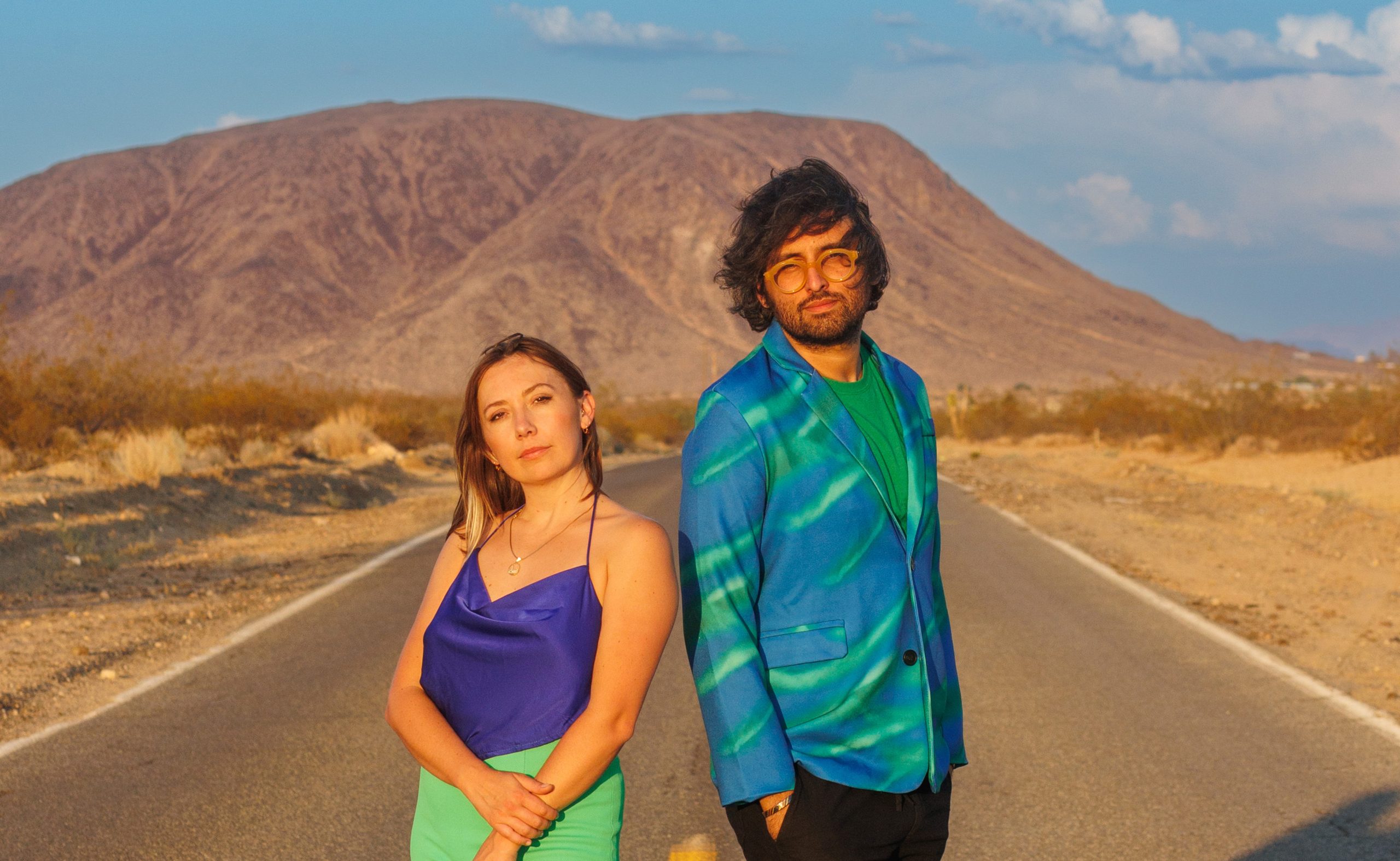 "A Friend Like You" manages to capture the essence of human connection in a unique and poignant way, exploring the ups and downs of this relationship, touching on moments of trust, betrayal, and the profound impact that one person can have on another's life. This new release is loaded with melodic sensitivity, and disturbing and premonitory rhythms, which function as an auditory signal that marks the end of a season. Musically, it is appreciated as the ideal soundtrack for a farewell, before a new season begins.
Musically, "A Friend Like You" is a delicate and atmospheric masterpiece. The haunting vocals, ethereal synths, and subtle percussion create a soundscape that perfectly complements the emotional depth of the lyrics. The song's instrumentation serves as a canvas on which the lyrical narrative is painted. The chorus, with its repeated refrain of "I never had a friend like you," conveys a sense of longing and admiration. The verses of the song are equally compelling. Lines like "Can't stand what you hide / But I could trust you until I die" speak to the complexities of trust and vulnerability within a friendship. Beauty Queen's accompaniment adds the necessary vocal and musical elements to complement the song. Sam said their voices "clicked in a way that felt perfect for the mood of the song. We met up in L.A. over the Summer and worked out some pretty cool vocal arrangements. I then took it to co-produce with Shuta Shinoda (Hot Chip, Daughter) in London at Hackney Road Studios." 
Glassio has carved out a unique space in the New York City indie-electronic hemisphere over the past years, bridging influences from Brian Wilson to Massive Attack and New Order. His debut album, 'For The Very Last Time', was released in 2020 and was named one of the best electronic releases of that year and received praise from blogs like Consequence of Sound and FADER. The album garnered over 7 million streams collectively online within its first year, and the renowned music blog "This Song Is Sick" named it "an immaculate piece of art".
After his extended hiatus, Glassio will have a busy 2023 with new releases including "Will You Still Come Back Tomorrow?" featuring Rodes Rollins and Mumble Tide. 
"A Friend Like You" is a powerful tribute to the transformative power of friendship and it reaffirms what an important role our friends have in our lives. With this track, Glassio has once again proven his immense talent for crafting emotionally charged music that speaks to the human condition. Make sure you keep an eye on Glassio's upcoming projects – he will have a busy 2023 with new releases including "Will You Still Come Back Tomorrow?" featuring Rodes Rollins and Mumble Tide. We have no doubt what he releases in 2023 will be something extraordinary.
CONNECT WITH GLASSIO