Talk about being grateful- We should be that we have this EP on our laps today, just as Gina Naomi Baez is thankful she's able to bring it to us in the first place. Gina is an actress, a Singer, a songwriter, and -last but not least- a two-time cancer survivor whose music will forever stand as a mark of resilience. In fact, this EP was largely produced during her treatment, so it's quite literally a therapeutic musical balm.
Gina Naomí Baez is a singer, songwriter, actress and YouTuber. She's landed roles across many productions such as Spike Lee's She's Gotta Have It, Orange is the New Black and most recently CBS's FBI. Her acting and Musical chops have come together during numerous Off-Broadway and regional stage play roles including Celia in Rattlesnake Kate, Esmeralda in The Hunchback of Notre Dame, Dulcinea del Toboso in Man of La Mancha, and Agnes in A Taste of Things to Come among several others.

This EP is of course a very personal piece, and in its relatively short runtime, it easily manages to play with your heartstrings as it takes you along a rocky journey that starts with childhood and ends in… well, it doesn't end! That's the cool part, not yet at least, the EP is just a taste of so much more to come at a beginning of a new chapter, and through the heartbreak and difficult memories you live right alongside Gina, you also end up getting that hopeful reminder of what real life is like: We push through, we move on.
"I think the cancer diagnosis definitely changed my life in many ways. It was a very hard time for me, physically and emotionally, and yet I still attended school as much as I could," she said. "Performing (especially singing) was the one thing that made me happy during such a dark time. I also learned that you only live once so you have to live life to the fullest, follow your dreams and do what makes you happy."
Let's put context away for a bit. How does the Music stack? Well, music has always been a huge part of Gina's life, so much so that it ties back to that context we're trying to put away momentarily because it's one of those things that kept her going strong through the darkest parts of treatment. That said, her experience in musical theater does seem to come through in her crisp pop sound, there's a flavor for the dramatic throughout the EP but there's also an undeniable optimism that I think resonates with some of the plays she's been in.
"Ginita" is a pretty straightforward and unapologetically pop EP but don't confuse straightforwardness for a lack of depth, as the EP leans heavily into both the smooth dulcet vocal performance and the strong emotional narrative prowess of its creator, so catchy as they may be, the songs feel closer to the sensitive nature of Sufjan Steven's indie-folk than the bubble gum pop of Taylor Swift.  I found that a perfect example of this would be "Piñata", a song that is very open to interpretation but it's also filled with rather strong imagery that hit really hard for me, though Gina's own favorite song on the EP is "Skyline", saying that "the song talks about the ups and downs of life…No matter what I'm going through, the "skyline shimmers." 
Final thoughts: For an EP, "Ginita" comes in heavy loaded with meaning and gravitas, it's an EP that obviously means a lot to her, and it manages to convey quite a broad spectrum of complex emotions that we will inevitably be able to empathize if not outright relate to. Huge props, can't wait to see what the future hold for this amazing artist.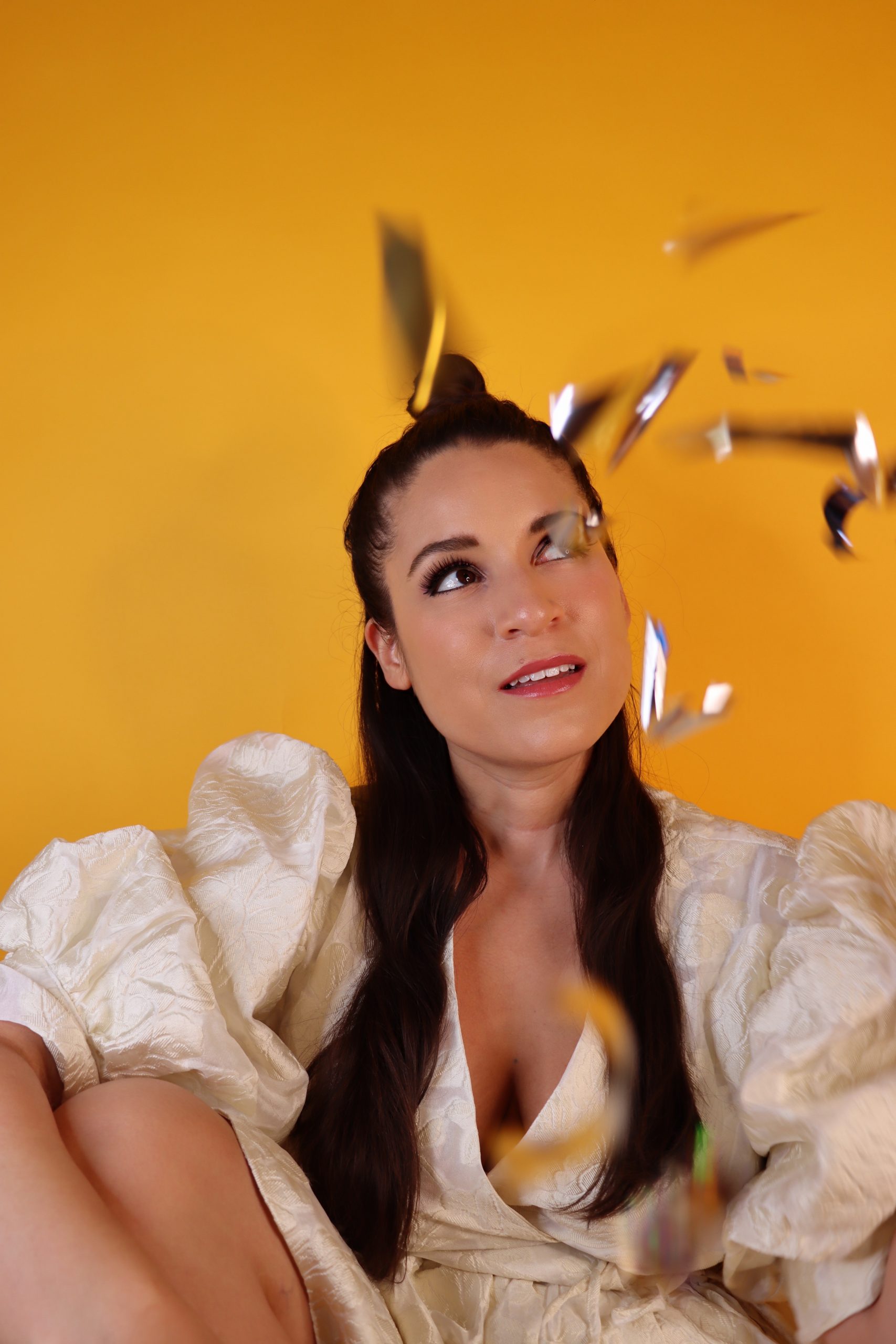 Story: LADYGUNN
Connect with Gina Naomi Baez