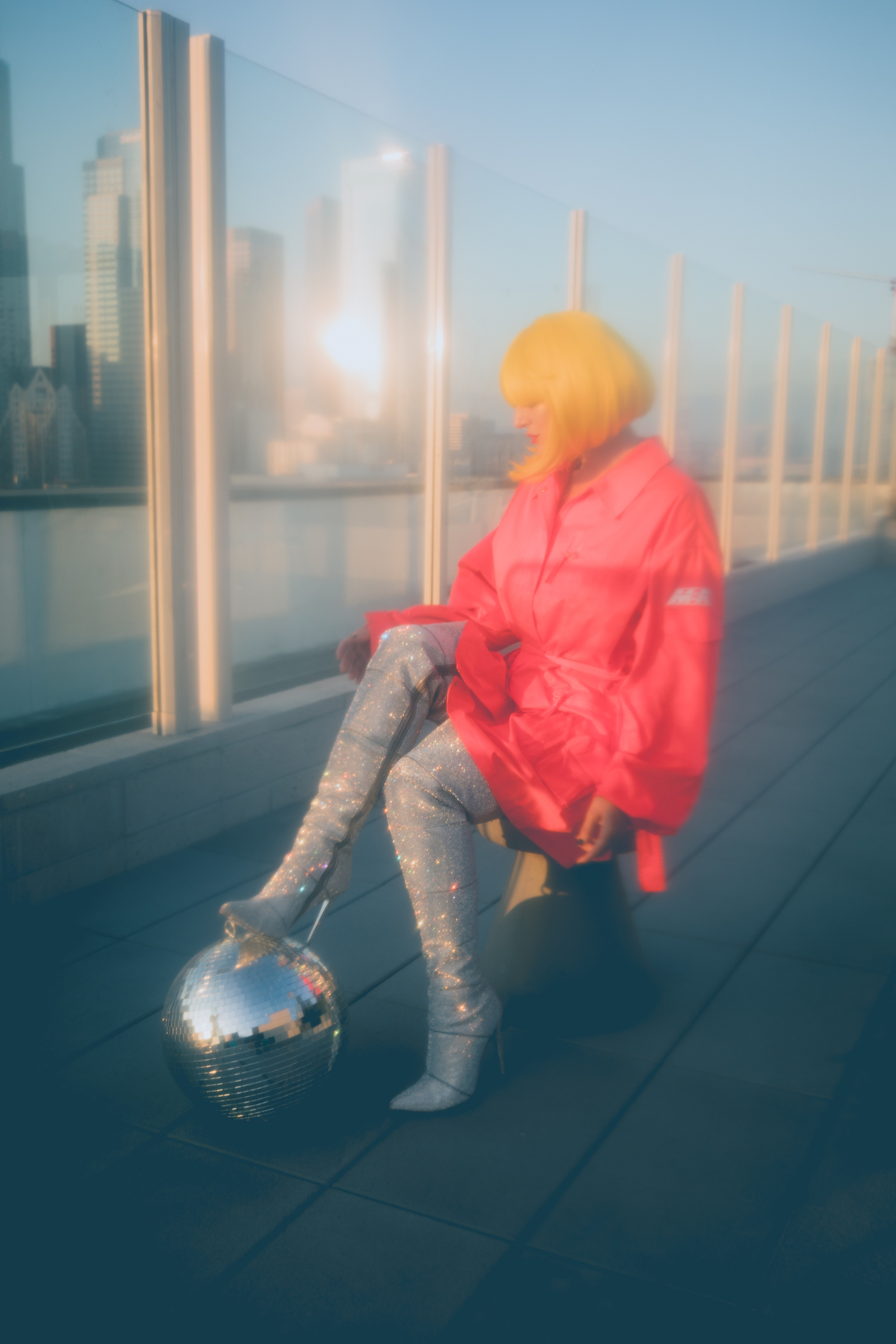 Gigi Rowe is immortal. Many speculate that she time-traveled in from the '80s, but this glamorous runaway is constantly on the move in search of her true identity. Today she brings us a gentle upbeat expression, 'Promises', that encompasses all her sparkle and wonder at once.
Gigi Rowe is a one of a kind pop star, accenting her spontaneous, vibrant nature in both her music and the world she creates. A natural poet and positive icon, her heart is unimaginably large and travels through her music. If you like to dance, you've already connected with her in the 2017 and 2018 editions of "Just Dance," the best-selling dance video-game franchise.
Gigi's music is conceived of her vivid aesthetic, bringing back a sound akin to artists such as Cyndi Lauper and Madonna. Her crafty songwriting is reflected in 'Promises,' an easy playback and relatable testament to the promises we can and cannot keep.
"The moment he spoke, and I heard his voice, it felt like time disappeared." Gigi describes. "I was immediately pulled back into our world. It wasn't that it had been amazing, just familiar. The opening lines of what would become 'Promises' popped into my head."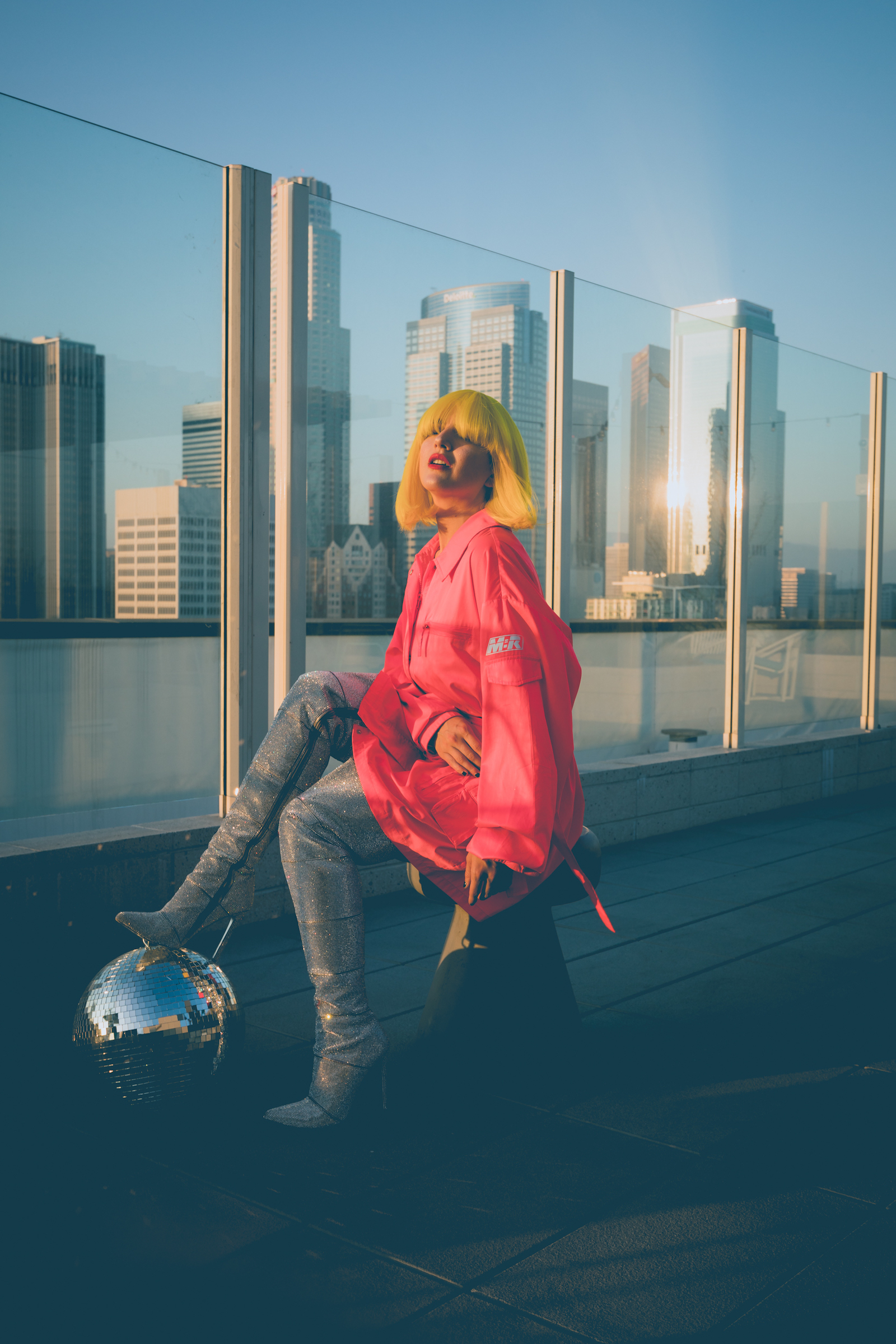 We caught up with the effervescent pop star; read below to dive into her universe.
Gigi! How are you feeling today?
Amazing! I've been getting the sweetest messages from my fans, aka 'Gigi Pops', from all over the world today. They're listening to my new song 'Promises' for the first time. I love making people happy, and to be able to do that through art is the best. I just want to do more of it! It's so much fun to actually meet your fans and understand who you're talking to.
'Promises' is a powerful jam but the lyrics are intimate and wholly relatable. What does this song mean to you? What was it like writing it?
I love that you say 'Promises' is relatable. The song is actually really empowering for me. It encapsulates every emotion I felt about the relationship that inspired it, and makes me feel better about the choices I made. Here's something I wrote in thinking about the moment I started writing the song:
He picked up the phone. It had been years since we'd last spoken. There was a past there, and I had been the one to walk away. I reached back out again. The moment he spoke, and I heard his voice, it felt like time disappeared. I was immediately pulled back into our world. It wasn't that it had been amazing, just familiar. The opening lines of what would become "Promises" popped into my head.
All of your music is so colorful, but there's a maturity / evolution in genre from 2016's release to now, with 'Promises.' Do you still feel connected to your debut EP, 'Hello Gigi Rowe'?
Yes! I do feel connected to my first release. That EP set the stage for where I'm at now. That was an exciting time because I had just found out my song 'Run the Night', was going to be featured on the Just Dance video game. It was the perfect beginning to the Gigi Rowe story…
You are captivatingly unusual. What is the story of Gigi Rowe?
Thank you so much! I created Gigi Rowe out of my imagination. The vision for Gigi Rowe is all about living the life of your dreams, picking yourself up when things aren't working out, and having the courage to keep reaching for the stars. I wanted to create a persona and character that freed me from anything holding me back. Inspired by everything magical and whimsical, classic cartoons and superhero sagas, I envisioned Gigi Rowe as being this larger-than-life heroine who's not of this world. She comes from her own universe. I believe Gigi Rowe is part from the future and part from the past, embodying supernatural powers.
If you could come back reincarnated as anything, what would it be?
Karl Lagerfeld's cat, Choupette. I'd also really love to be an '80s supermodel. Actually, I think I already am an '80s supermodel in my head!
What role does poetry play in your music? In your life?
Poetry is everything, really. I love putting words together, using simple language to convey something that is much more complex. It's amazing to take something that's been said so many times before and find a new angle.
You are such a vivid storyteller. Was that instilled in you from childhood?
Yes, I just love great stories. If I can tell them, even better! There are an infinite amount of ways to tell a story. I'm constantly chasing the magic to discover an interesting way to share whatever idea I'm captivated by. I was always enthralled with stories as a child. Characters like Pippi Longstocking and Madeline captured my imagination when I was young and have stayed with me.
What is your dream stage outfit?
A glittery silver sequin body suit with epic shoulder pads, custom Gucci sunglasses and sneakers, a signature white-blonde bob wig and a vivid plum burgundy lip with a pop of siren red in the middle.
What topics are you currently writing about?
Everything from candy (I actually have a song called 'Lollipops') and iconic movie stars (another song is titled 'Brigitte Bardot') to relationships and nostalgia.
What can we expect from Gigi in 2020? 
A full-on '80s disco dance party with a 2020 flair. I'm so excited to finally bring the colorful and fantastical world of Gigi Rowe to the stage!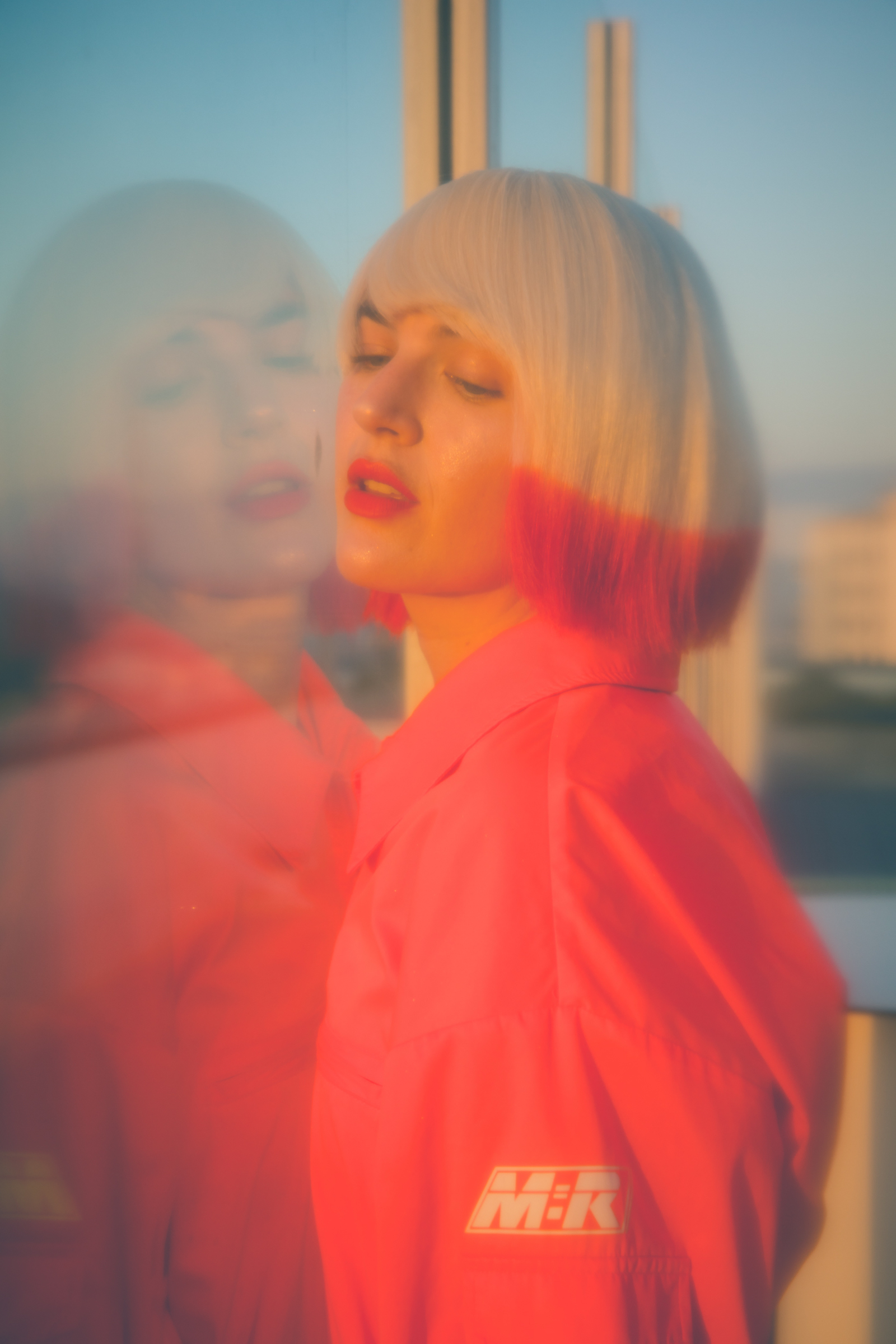 CONNECT WITH GIGI ROWE:
INSTAGRAM // FACEBOOK // SPOTIFY
photos / Chase Leonard
story / Ariana Tibi