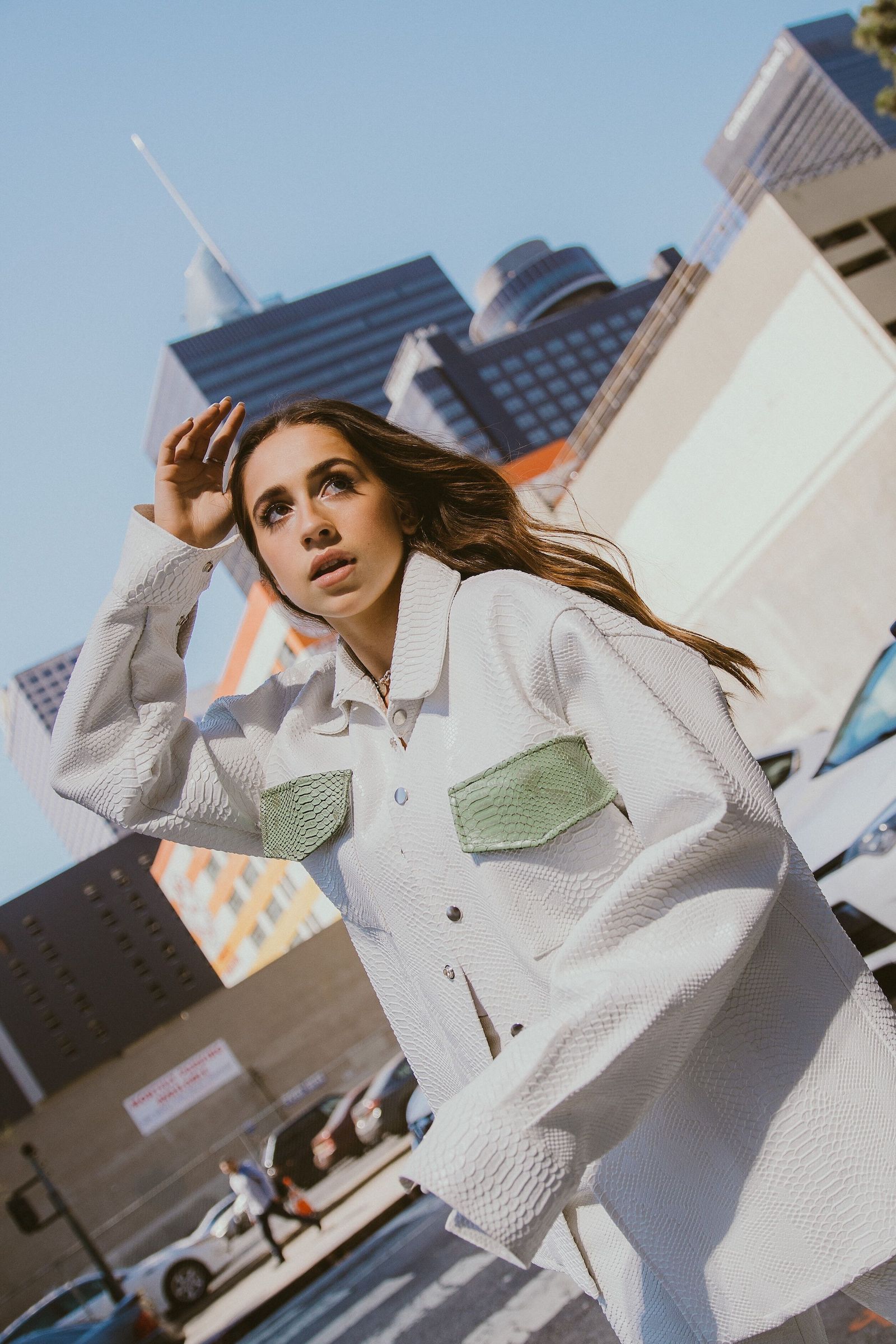 Meet Tate McRae, the soulful, uplifting teenager who can tear apart a dance floor and a melody at the same time. Despite bearing a momentum that hasn't slowed since she was 9 years old, McRae remains grounded in who she is – focused only on the curiosity that drives her to create. In our brisk 20 minute conversation, I gathered that McRae is intelligent, creative, and easily a really good friend.
McRae, who will soon celebrate her 17th birthday, has kept busy since posting her first YouTube original at age 13. A thriving super talent, she's done it all: from scoring second place on So You Think You Can Dance, to lending her voice to a role in NETFLIX's animated series Lalaloopsy, to selling out an international tour for her debut EP, 'all the things I never said'.
As both a dancer and a songwriter, McRae's music takes on an exclusive, moving energy. She makes powerful pop, her voice delivering honest lyrics with a hard hitting fervor. Catchy and empathetic, each song retains a moody undertone unique to her.
McRae Facetimed me from her house in Calgary, Canada, and shared candidly about what's to come next for her. Laughing between passionate sentences, McRae told Ladygunn what inspires her, her studio essentials, and how to survive social media. Not even a quarantine can keep a ceiling on this talent.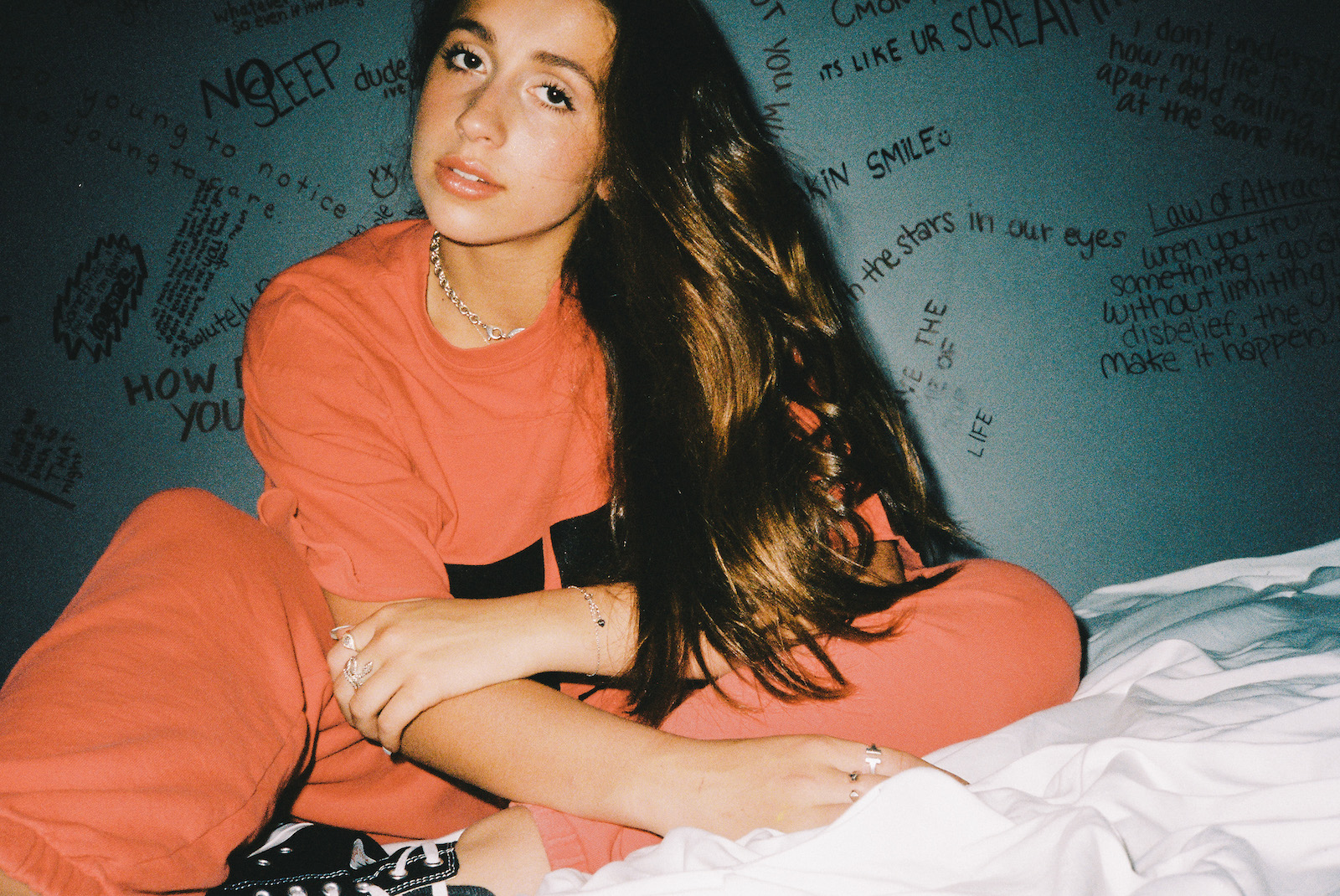 What's your routine like these days?
Usually I wake up at 9:30, get some work done, work out, then I do school for like four hours.
That's a lot!
Well the thing is I was traveling from January to April – full on, always gone, never home. So now I'm having to catch up, haha.
Since you're already doing what you love so much, do you ever find it hard to balance school and work?
Yeah. I used to like school a lot, I used to love it. Once I pay attention to something I can really grasp it…but the fact that I have so much going on right now and I'm fulfilling everything I want to do for a career – outside of it being something that I actually love – it's kind of hard to come back to like, math. Haha.
In another life: if you weren't a singer and a dancer and pursuing them now, what would you be studying?
Probably business…*laughs* OR becoming an architect! That could be cool. Or I'd get into the industry and become an A&R for a label. That would be cool. There's a whole whack of options haha.
In your opinion, how are music and dance different from each other?
They're actually quite similar in a lot of ways. As a dancer and a singer, you really analyze songs to the fullest. You know every single detail in each song. So, as a dancer, you're always looking at the beats and how you're going to hit it; how you're going to make the music sound like your body.
And with music, your ears are always open. As a songwriter, you're dissecting every song: how would I write this song, and what approach did they come from?
When you write songs, and even when you first began at 7, was it lyrics that came first or the melodies?
It's always my subconscious speaking, my random thoughts that come out when I hear a track. Usually when you get into a writing session, the first thing you do is start singing – at least for me. It's usually gibberish, then at some point, something comes out – like, a topic that was on your mind that you never knew was there.
Even as an adult, your song 'Teenage Mind' totally brings me back – Is being 16 all that it's chalked up to be? What you thought it'd be?
I think when you're younger you always look up to age 16, like "Damn, I'm gonna feel so old." And then you finally get to age 16 and you're like "I'm so young!" You definitely think that 16 and 17 are the big years and then you get here and you're like "Oh my god, I have so much time, and I don't need to rush."
Yeah, exactly. As you get older you learn to appreciate time in a different way. But I do feel like you're very mature for your age.
Haha, thank you! It's hard for me because, as a 16 year old, you see everything on social media every day…you feel like you have to keep moving and working. I'm a total work horse, I work 24/7. I need to find moments where I don't do anything at all and don't get worked up about it. That's such a hard thing, to stop and breathe and look back at what you've done.
What would you say it is that conditions us to constantly be working all the time? In your opinion, where does that come from?
I think social media has painted a big part of that in society. If you go on instagram, it refreshes every single second and it's every single accomplishment that any single person has done – in that day. And you know, you look at it thinking I'm sitting here on Instagram, I need to be working. I need to keep upping my numbers.
It's a horrible mentality and is irrelevant, at the end of the day, but it's hard not to get wrapped up in your head about that and think you're not doing enough.
What would be your advice to someone that does feel like they're constantly reaching for something like that?
The biggest thing is actually knowing who you are as a person. You can lose that so easily. Like, when I'm out in LA at recording studios, you see your friends doing stuff and releasing music; the biggest thing for me is to say "No. Here's who I am; I'm working hard. I'm doing exactly what I need to be doing." Know exactly what you want, and know that it's going to take time to get there.
Do you envision the production for a song when you're writing it?
Never. The easiest way for me to write is to a loop of one instrument and one instrument only. When a producer comes in and they have this whole production built out, it can really cloud your mind on what you wanna say in a song. Then obviously when someone creates something, I'll have all my notes and go from there. I think I'm just really lyrically driven in my songs.
Dream collaboration?
Post Malone or Jessie Reyes
You've been about your career since you were like 9 years old. How do you handle stress? How do you keep your sanity?
I mean I'm really bad at meditating, I can't stay still. Haha and I've tried.
The biggest thing for me is having really good conversations with good friends. I have a group of really good friends that I keep on my side and you know, you gotta call them when you're gone. You gotta make sure that you're staying in check with how they're doing and how you're doing; I think social interaction is very important. Especially interacting with good people.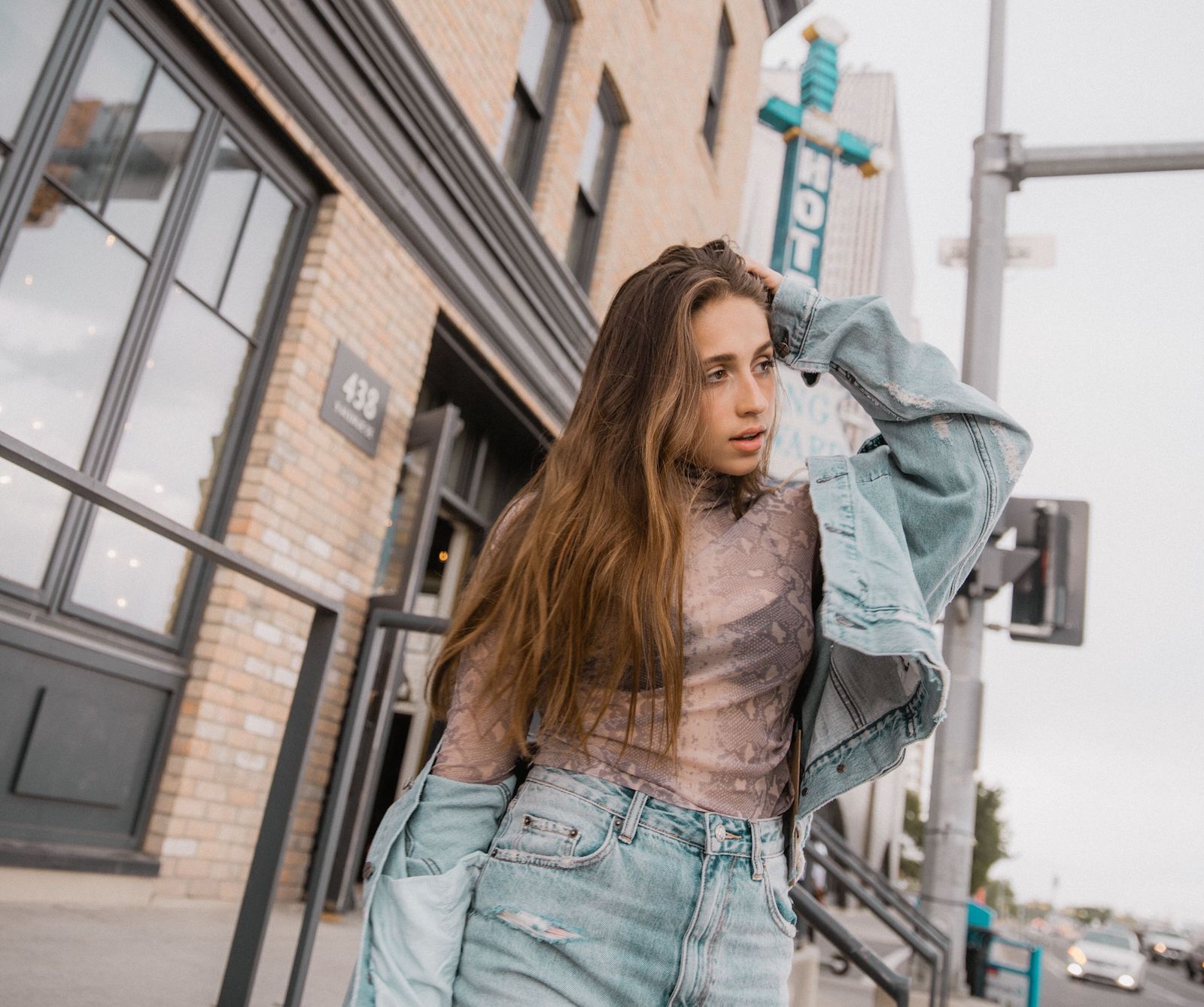 CONNECT WITH TATE MCRAE
INSTAGRAM // TWITTER // SPOTIFY
photos /
story / Ariana Tibi