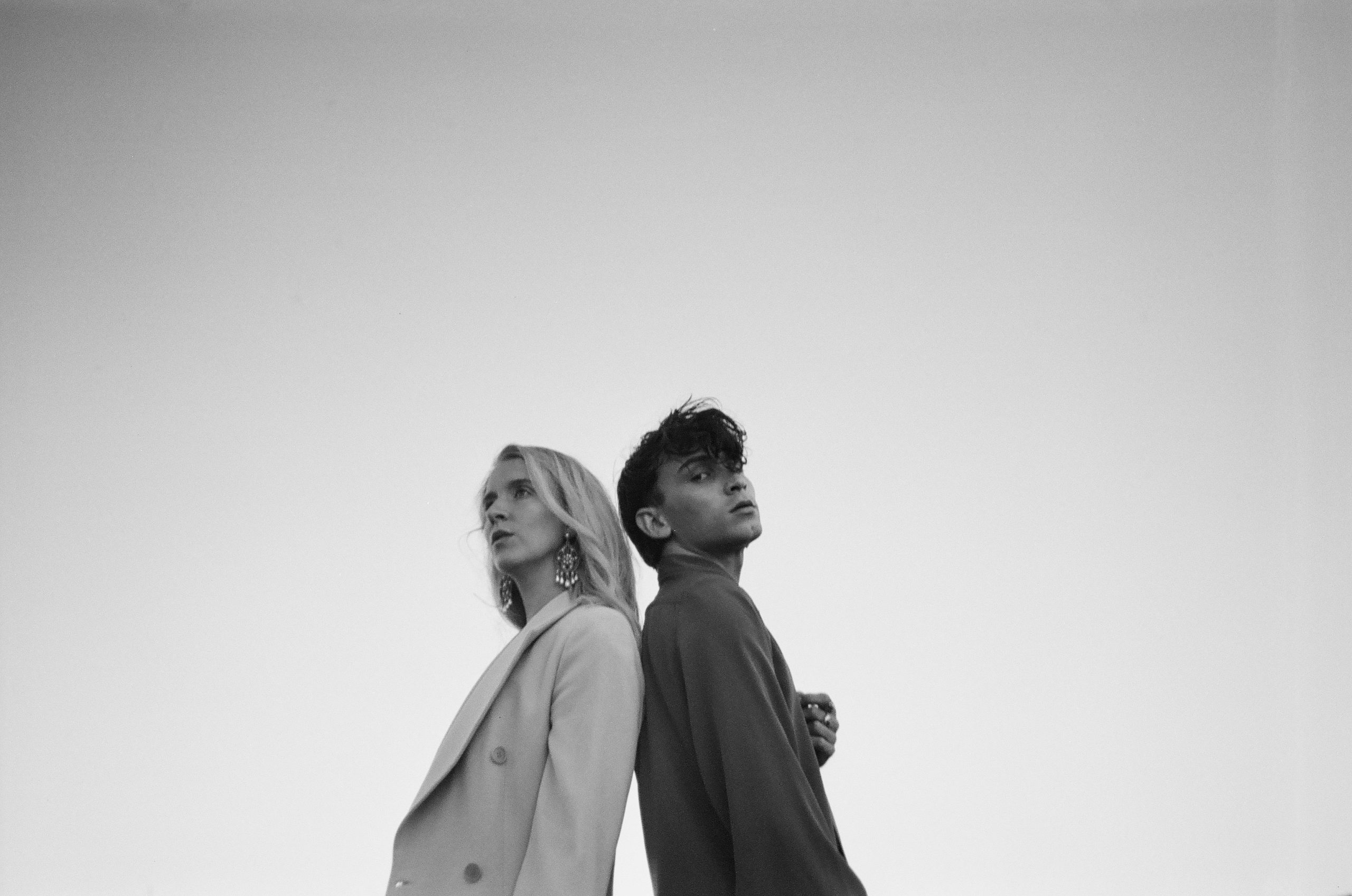 Vulnerability is nothing new in the COVID era. Actually, 2020 as a whole has just been a mess of tragedy and vulnerability. And while this concept is touchy and raw, Gavyn Bailey and Madison Malone decided to team up and write about it. Their new collab "Change Your Mind" is all about the unease and vulnerability of a new relationship. 2020 or not, the beginning of a relationship is never easy, and Gavyn and Madison know that feeling of the constant thoughts loling in the back of your mind, "do they like me too?"
"Change Your Mind" is a sort of juxtaposition with the catchy and steady bass and personal lyrics. "I really wanted to put a song out that would make people dance and feel good," Gavyn told LADYGUNN. "But also spread a positive message at the same time." Gavyn opens the verse with a soothing melody right as the snaps begin the bassline. Then bam, your toe is tapping, your finger starts drumming on your thigh and you reminisce on getting drunk and dancing with your lover or friend or crush. Then Madison comes in to perfectly harmonize with Gavyn. If you didn't know that these were two solo artists, you'd think that Gavyn x Madison was a familiar duo.
Gavyn and Madison talked to LADYGUNN about writing this single, how they've been keeping busy in quarantine, and their advice for aspiring artists.
What was the inspiration for this catchy single? Did the meaning change for you after COVID hit?
Gavyn: During the time when we wrote CYM, I was in a relationship that was near its end and I wanted to write a song about setting all the fears of a relationship aside and just diving in and loving while we still can. The song's meaning grew as the months progressed and the world's climate grew dimmer, we both knew there was a deeper meaning within this song. It's not just about one-sided relationships and wishing they'd feel the same, it's about setting the fear of vulnerability aside, setting our egos aside, and just LOVING one another while we still can. An incredibly important message right now as times get harder and harder. We will always have music–and love.
Madison: We laid down tracks during COVID so my closet became a mini studio for me to sing in, it's the quietest part in the house. I'd lay something down and send it to Gavyn, then we'd send it to our producers, Cazz Brindis & Trevor Muzzy. So it all came together in a hodge-podge, DIY way, we were never all in a room together. It came together like magic! We then had a socially distant photoshoot at sunset and this new way of doing things made us get more creative. It was a fun challenge, a new way of being that ultimately turned out great!
What is the writing process like for you? Was collaborating on writing this piece tough or did your styles blend well?
Gavyn: When we wrote CYM, it was Madison's and my third or fourth writing session together and we had already connected so quickly when we met. I knew writing with her would be easy. Collaborating with Madison is always magical. Since we are such good friends, it's easy to get down to the nitty-gritty feelings pretty quickly during writing sessions. We wrote the song back in September of 2019 and decided to release it right before quarantine went into place. When that happened everything took an obvious halt.. but over time we were able to figure out a way to record vocals through Zoom. I am so grateful to Cazz Brindis and Trevor Muzzy for making that happen! It wasn't easy!
Madison: The writing process for me usually starts out with some super strong emotions and the itch to just get something out. This song came together really easily for us. It was exciting as it was happening cuz we were feeling the same emotions the whole way through!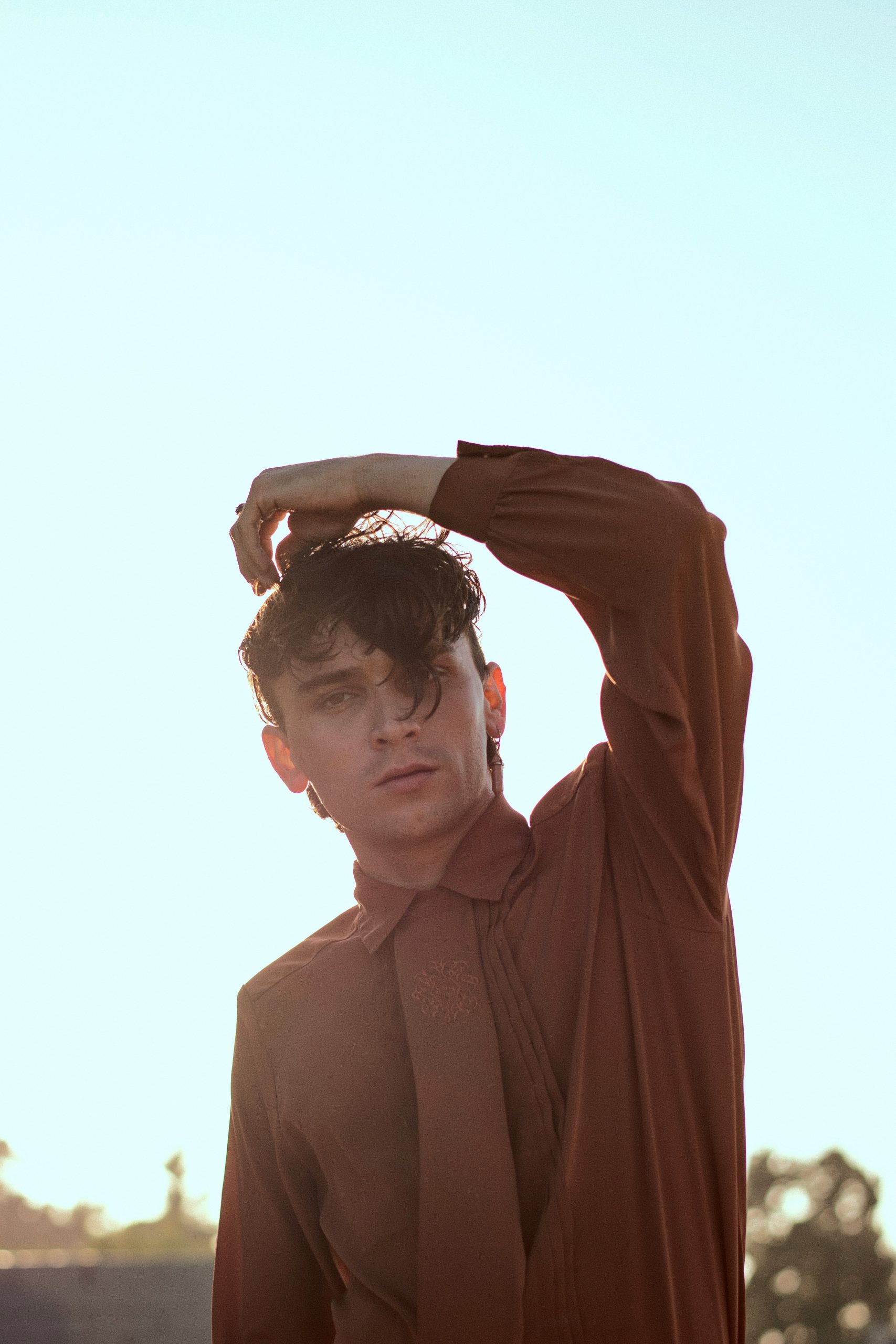 How have you been keeping busy during quarantine?
Gavyn: I've really taken this time to not force myself to be creative or bust out a bunch of music just because I have all of this time now. I felt immense pressure in the beginning because that was a lot of people's mindsets. However, I've really taken this time to learn more about what is happening in America as well as really being there for myself; reconnecting spiritually, figuring out what I really need for me right now.
Madison: To help calm us as we go off to sleep, I've been live-streaming lullabies every night on Instagram and Facebook at 9 pm PT. As I write this, tonight will be the 117th night of lullabies. So I sing these lullabies at night and produce my own music in the morning. Besides worrying about impending doom, I'm finding that I'm having more meaningful conversations with friends & family, taking more time to read, cooking each day with my girlfriend (who is a chef), and just trying to enjoy the present slow-down.
Do you think it's important to put out upbeat music during a heavy time like this?
Gavyn: I think it's important to put out any type of music right now. Anything that can make people feel something different than what they may be dealing with.
Madison: When we decided to release this song, we wouldn't have been able to imagine what life looks like now. I do think that it is important to release art that allows us to dance, to remind us of who we are, to let go and be free. Plus, it's just so dang catchy! I can't stop singing it! I hope others will feel the same way too.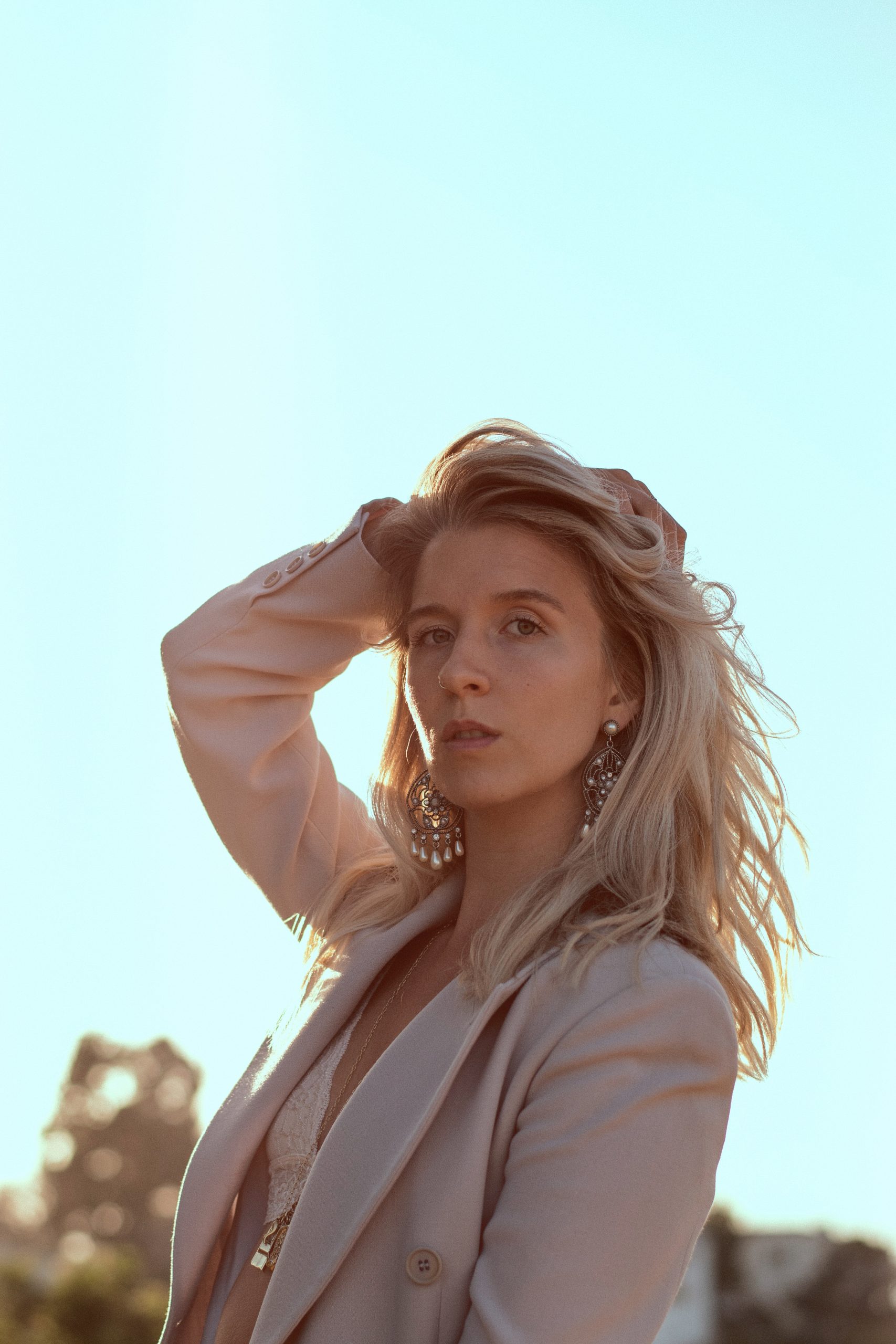 What artists have you been listening to during quarantine?
Gavyn: Lots of MUNA! Big inspiration for me!
Madison: I've been listening to a lot of throwback tracks from the '40s and '60s! I've also been brushing up on my 70's & 80's for a weekly music trivia night that I do every Friday on Zoom with 15 of my friends! <3
Do you have any advice for aspiring writers/singers reading this?
Gavyn: This is going to be the most cliché thing to ever come out of my mouth but… just be you. Be completely and honestly yourself. In every way. It has taken me years and it's still something I am consciously working on every day. Oh and don't doubt yourself so much!
Madison: WRITE IT ALL DOWN. You have no idea when you will use a line or an idea. You might write something down today and then only re-discover it and use it 5 years from now. YOU are sacred, and every bit of art that comes out of you is something to hold in the highest importance!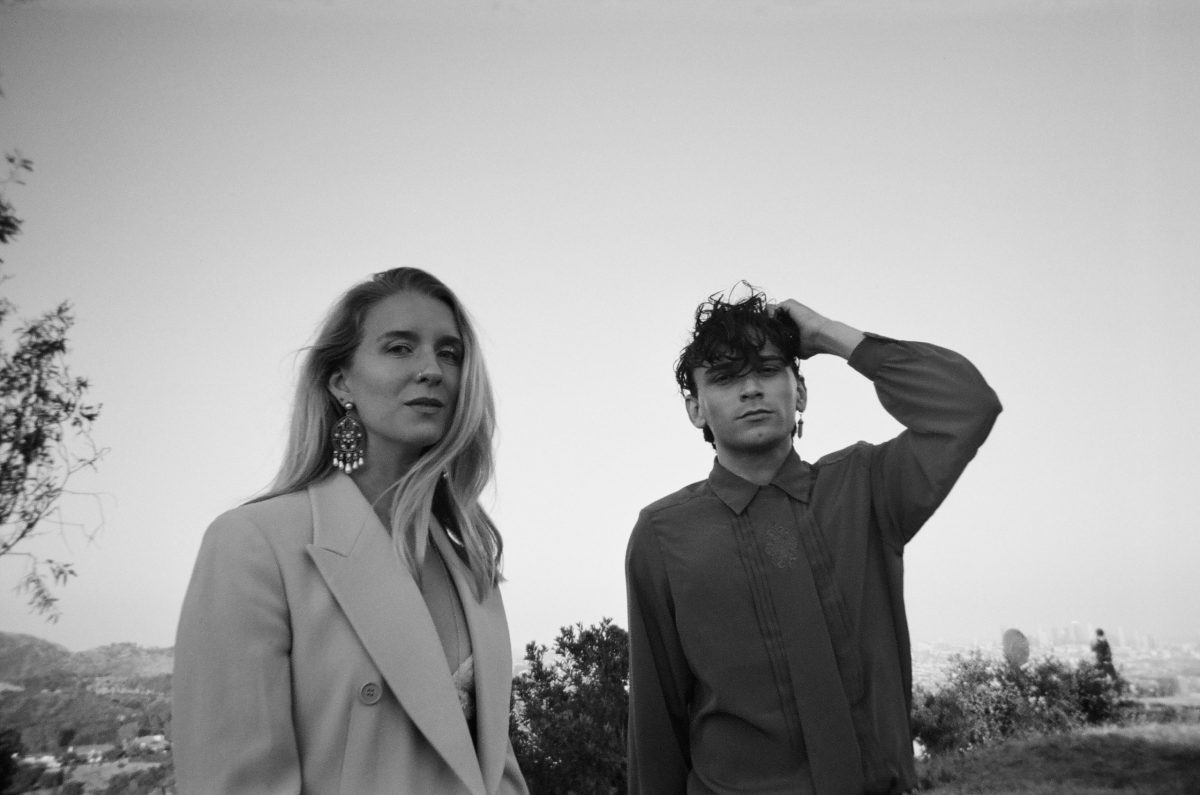 CONNECT WITH GAVYN AND MADISON MALONE
INSTAGRAM // SPOTIFY // INSTAGRAM  // SPOTIFY
photos / courtesy of artist
story / Sam Berlin