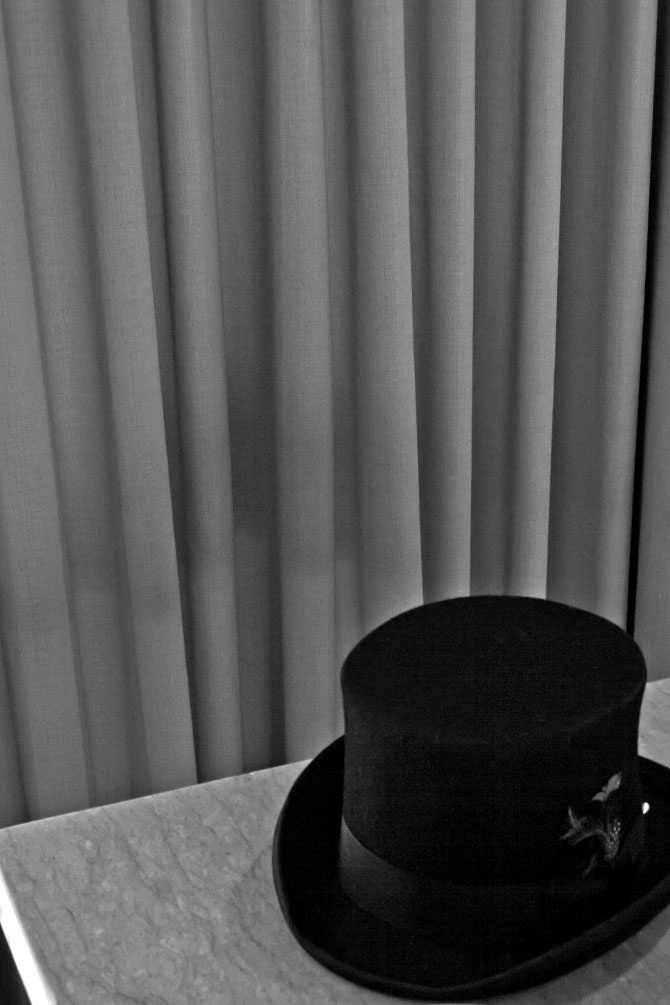 .
story / LOGAN BRENDT
photos / CHARLENE BAGCAL
hair / Erin LeBre
makeup / Rachael Vang
assistant / Vanessa Pynn
location / Sunset Marquis Hotel, West Hollywood, CA
special thanks /  Joshua Shultz
(for location)
.The Sunset Marquis in West Hollywood, California has been continuously occupied with rock history from its inception, erupting with wild stories and rumors. As I sit down with electronic music innovator and icon Gary Numan after his photo shoot here, he insists that his own story from the hotel is not as interesting as some, but admits, "I was here in 1980 and got thrown out."
Twenty albums later from the start of Numan's career, he never thought that he would be as prolific as he has been. In fact, when he was 21 years-old and had his first taste of success, he didn't think he'd still be doing music after thirty. "I just didn't think beyond 30," he reflects. It was only until after he turned fifty and was a new father, did he finally reach some comprehension of his life. "It was the first time that I had to think about somebody else first," he says of his children. Admittedly introverted and tending to dwell on the darker side of things for most of his life, it didn't get any better, saying, "It kind of gave me a reason to be scared about everything."
With seven years of obstacles from his last album, his new one, Splinter (Songs From A Broken Mind) chronicles it all. There were many grim years that he and his wife, Gemma, experienced in trying to have a baby through IVF, and eventually when the miracle of having three children so closely together happened, the challenges didn't end there. Numan acknowledges, "I had a bit of a midlife crisis, I was suddenly paranoid about being old and not being there for the children." With more hurdles to overcome, the strength and solace that he often found in his wife, a vivacious and thunderous character, also had post manic depression at the time. "There were a few years where we were both not very well, when we sort of needed each other the most. But, she couldn't help post manic depression and I couldn't help turning 50."
Through continuing to grow together, they both somehow found their way out and it's clear that it's a real love story between the two of them, despite the playful bickering that occurs during our shoot. He even accredits his wife for turning everything around for him years ago when she encouraged him to look at music as a hobby rather than a career. "Going back to doing it for a hobby got me writing proper stuff again," he says.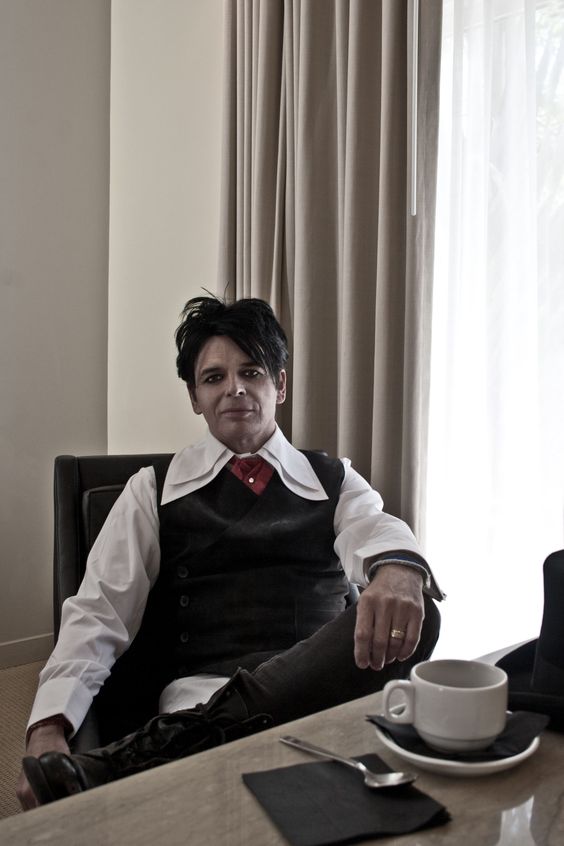 In the past, the music industry had intimidated Numan into trying to write more radio-friendly hits, like his infamous "Cars" and "Are 'Friends' Electric?". Existing as a double-edged sword, he confesses, "I didn't play 'Cars' for years and you sort of make childish attempts to distance yourself from it. [I felt] it just made me look like they're the only 2 songs I've ever written, and it's absolutely pointless to me." Since the radio stations would always tend to shy away from playing any of his other material because it was deemed too heavy, he was then criticized for only being best known for the songs so early in his career. "I was the only person trying to get away from it," he frustratingly laughs.
Numan has always been a master of theatrics, and it's largely demonstrated on Splinter. Achieving perfectly balanced guitars and synthesizers, and melancholy-derived storytelling, he's always strived for new ideas in his songwriting. When he started his career in electronic music, he always looked at the genre as a forward-looking, experimental one. "[But] it's been around so long that it now has its own nostalgia and retro vibe going on and I find that really weird," he remarks. "To me, electronic music was never about looking backward, it was always about what you're going to do with it next."
Having migrated from the UK to sunny Los Angeles in the middle of the new record, which is now receiving critical acclaim, the weather has certainly changed Numan, even if some see it as a trivial matter. But he assures, "It's actually not." During England's wettest spring on record, he had a realization. "You sit indoors thinking, 'My life is ticking away. I've got a lot less left than I've had and I don't want to be spending it sitting, looking out at the rain, looking at puddles forming, and mud." With additional concern for his children that were getting to a certain age where it would have started to get much harder to leave, his wife had also always wanted to live in America. Numan then adds, "I would like to get into film scoring in the future and what better place to be than Los Angeles for that?"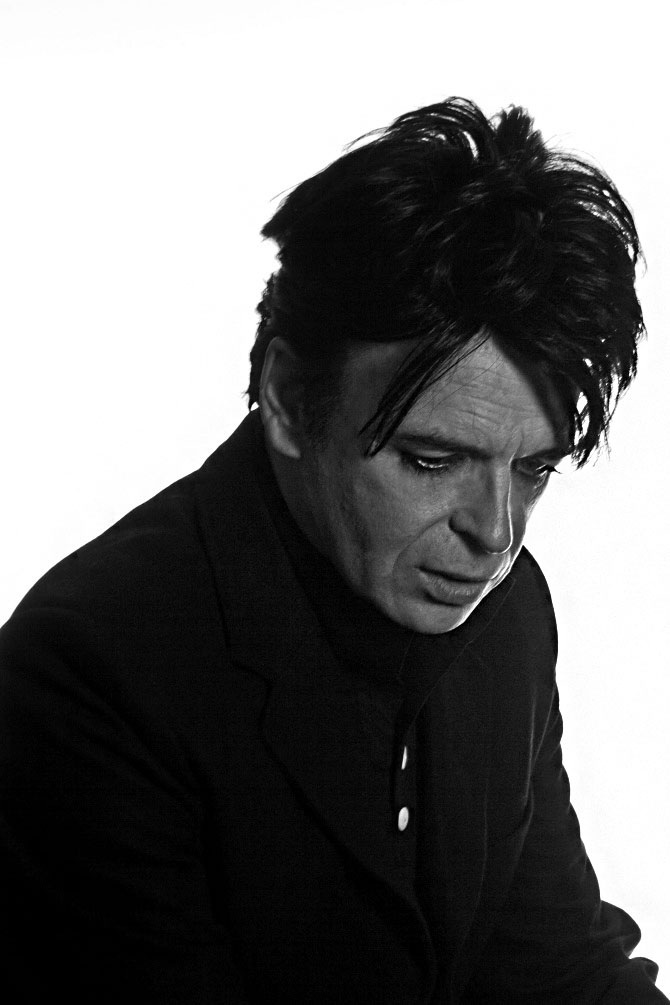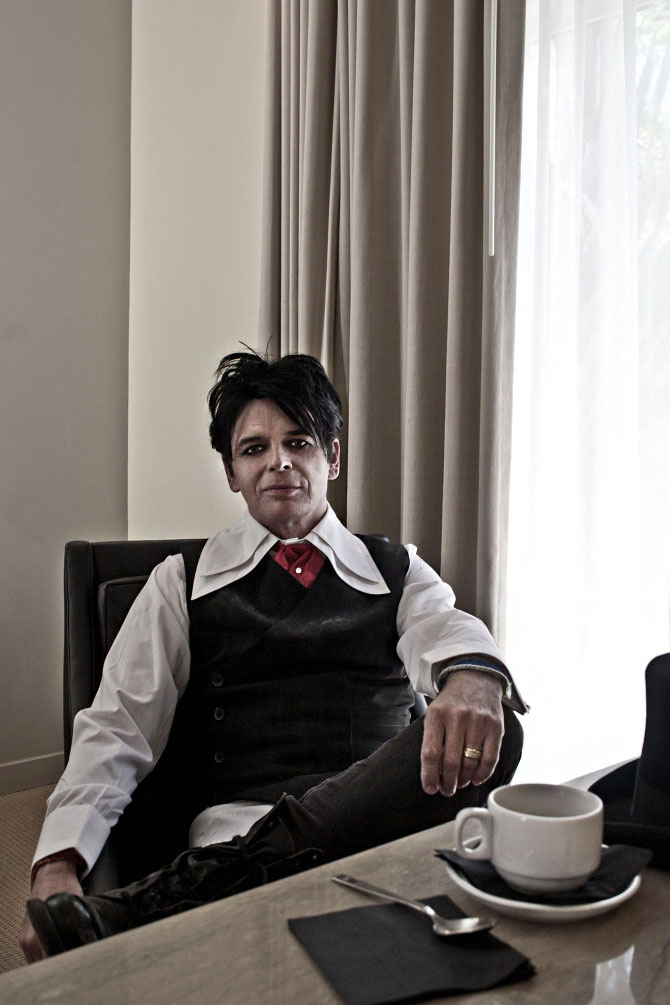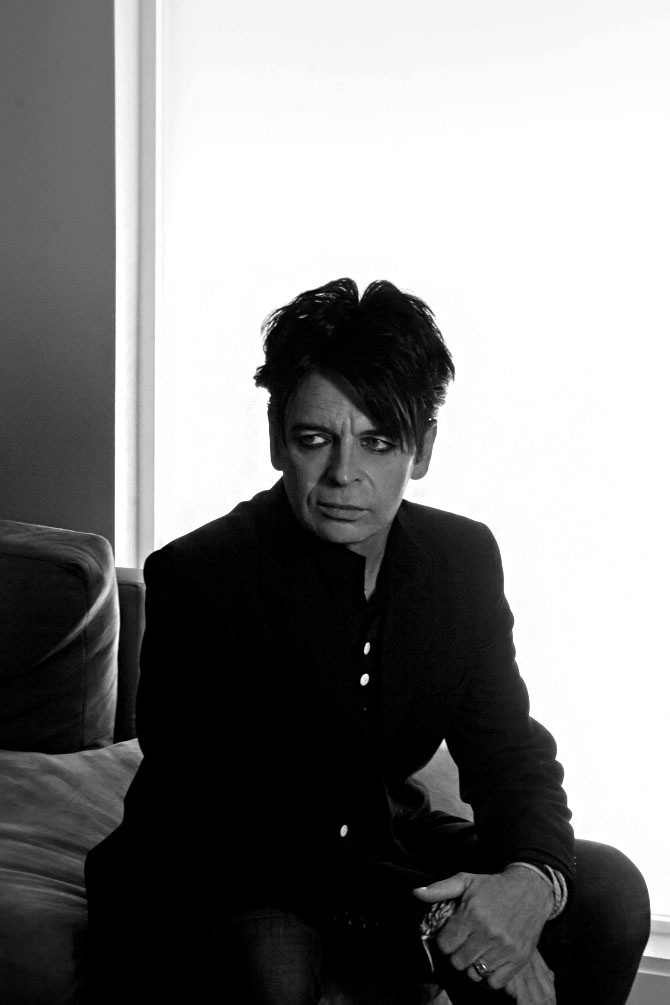 More on Gary Numan in Issue 8 of LADYGUNN Magazine.