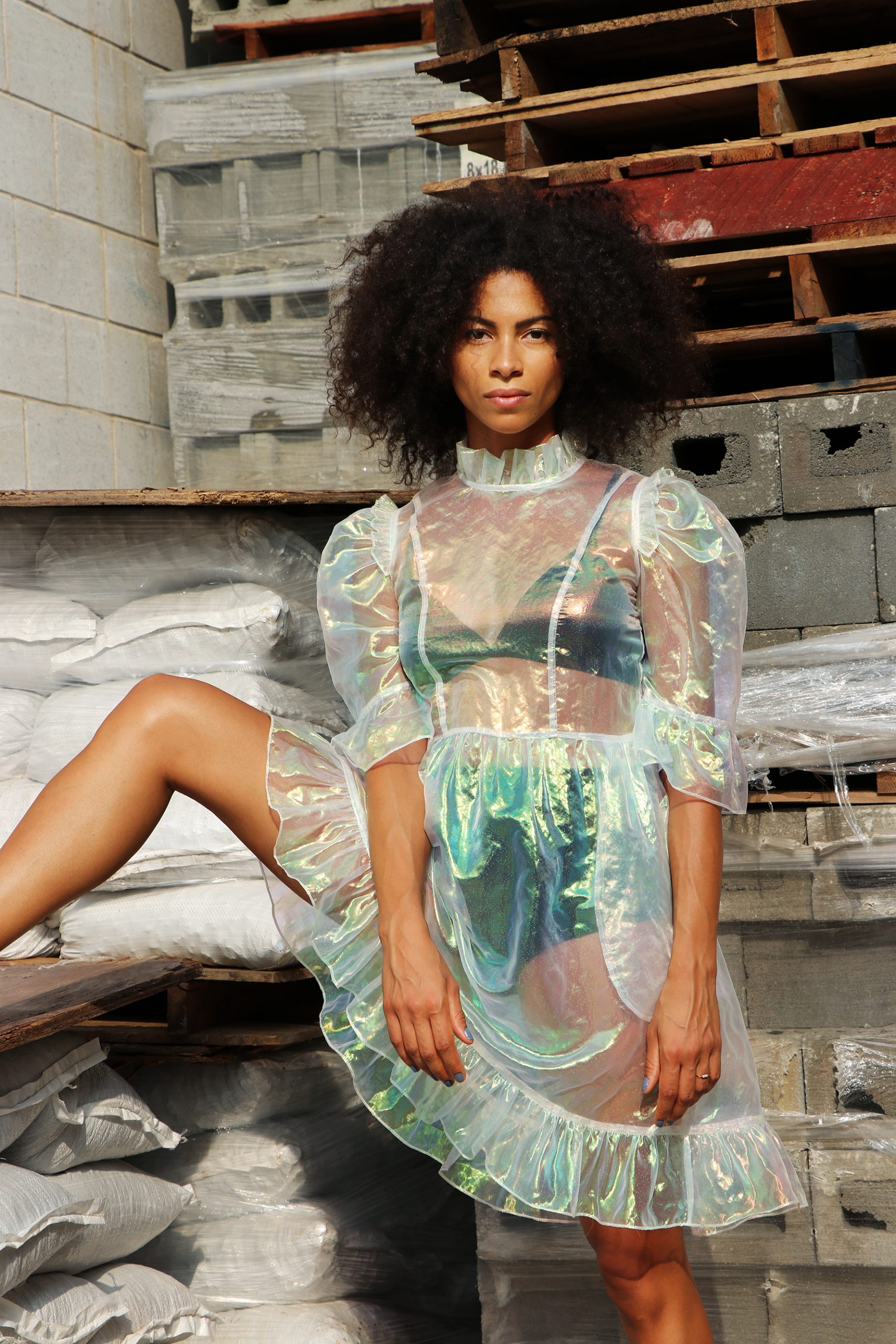 Think about the groove-soul elements of Anderson .Paak sprinkled with the voice of a modern Erykah Badu. Keeping the Neo-Soul genre alive is important today and Adeline is pushing out new art during a time where our ears need new soulful melodies.  Adeline gives off a classy fem physique and her soulful vocals make you want to curl up with a lover at golden hour.
A Brooklynite raised in Paris, Adeline grew up with a deep connection to her Caribbean lineage. "My father was from the island of Martinique, Caribbean. My mother was from the south of France," the singer told Ladygunn. Her strong familial ties drive her music toward an Afro-funk genre that is a breath of fresh air in this dull pop market.
Adeline's EP Intérimes debuts June 10. The EP is a soulful version of herself and a reflection of her hard work. She captures the essence of R&B Soul music like nobody else currently. Intérimes is like a fresh breeze caught off the ocean. It's very sensual. "This EP comes from my soul. I wanted to prove to the world that I can produce and write with my first album. With this EP, I'm making music from my heart to feel something," she told Ladygunn.
Adeline plays bass and will instantly remind you of the greats—Prince, Stevie Wonder, Lenny Kravitz. She's got style, spunk, and an exuberant attitude. "I started singing first before I started talking," the singer pleasantly jokes. Adeline grew up in a musical family and started singing in choir when she was just four years old and soon learned how to play bass. "When I was a teenager, I learned guitar. My older brother taught me how to play. My first group, The Crowd, is where I started playing bass when I first moved to Brooklyn." 
From there she moved on to the band Escort. She soon craved a solo career, but not without a few high-profile gigs in the meantime. "I was flirting with and dreaming with the idea of going solo. I was first afraid to branch out on my own. Escort was doing so well, but after touring with the band for nine years, I wanted to go a different route—musically and lyrically," says Adeline.
As the funk singer departed on her own, she found herself in a more vulnerable place and time in her career. "The lyrics are more personal and I have much more control over the music that's created. I'm writing more personal material now," she states.
The singer shared stages with with Anderson.Paak, Chromeo, and Big Freeda, but the person she toured with the most was CeeLo Green. "I'm still currently his bass player and have been playing with him for four years now. He has given me so much amazing advice. The best piece of advice I ever received, though, was from another peer of mine. It was to listen to the other musicians on stage. I realize it at every show that really paying attention and being in sync with your bandmates can really create magic," Adeline states.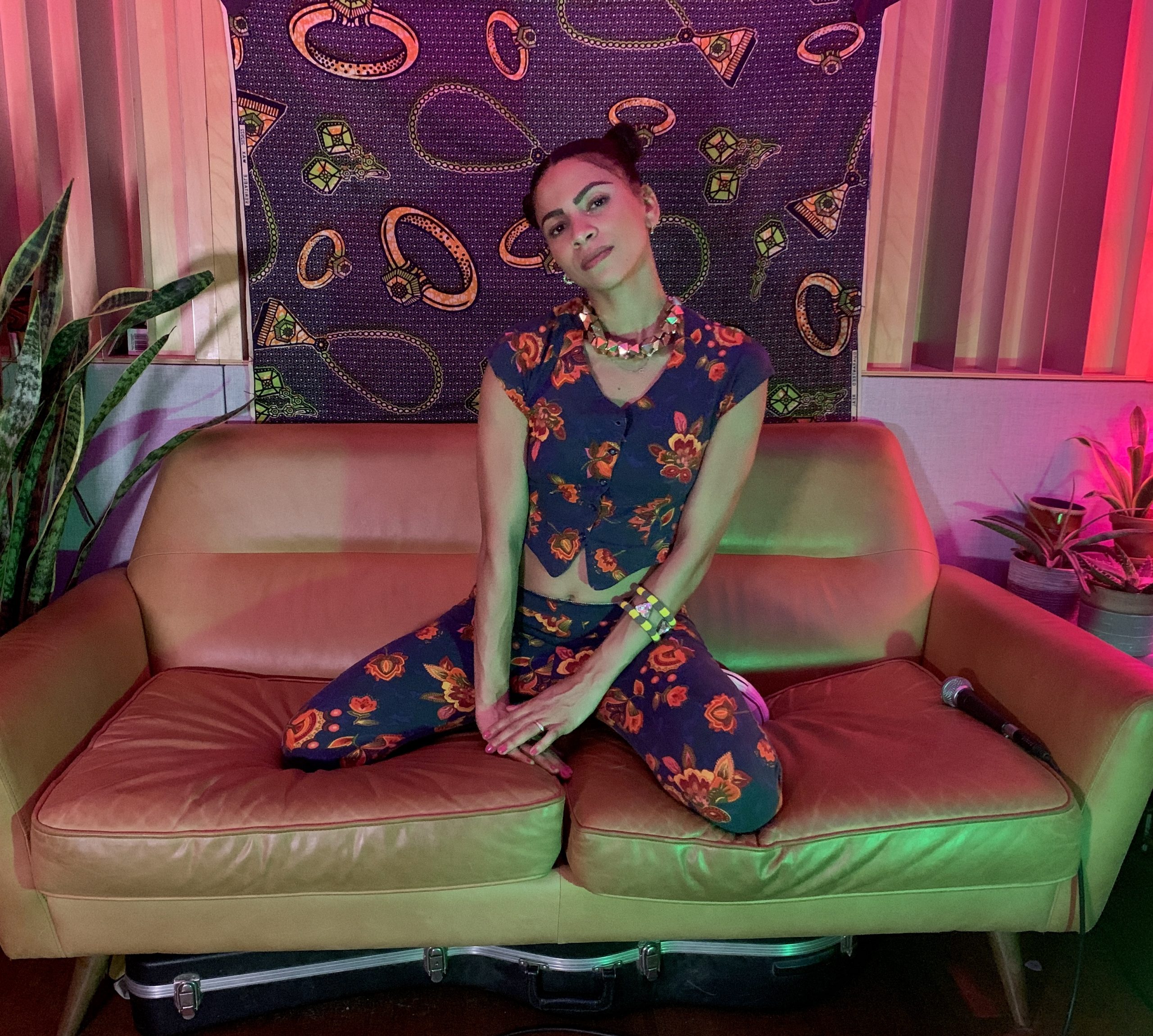 The singer finds herself at her creative peak as a solo artist and loves the control she has while in the studio. "CeeLo is amazing. He really gives us a platform on stage and pushes us to express our own artistic creativity with the music and our performance, but it's nothing like being in the studio and writing my own songs," the singer admits. 
Creating music was what Adeline was born to do, but she found it tough to be a performer and player. "I was more of a performer growing up. As an adult, though, it became a balance between performing and playing. The two are like yin and yang."
The positive, glowing singer surrounds herself with other similar people in her band. She puts in the time and effort that sets the standard. She looks to others in her band for inspiration as well. "I look up to my bandmates and also women around me who are musicians. I look up to people that work a lot and have a drive similar to mine. It reminds me that is possible for me as well," she states.
As her music career takes off, Adeline is diving into fashion as well. The beautiful singer takes command of the camera as she was at the helm of a photoshoot with designer Victor Glemaud. "I'm a musician, not a model, but being featured in Vogue was amazing. I was very very lucky," admits the soul singer.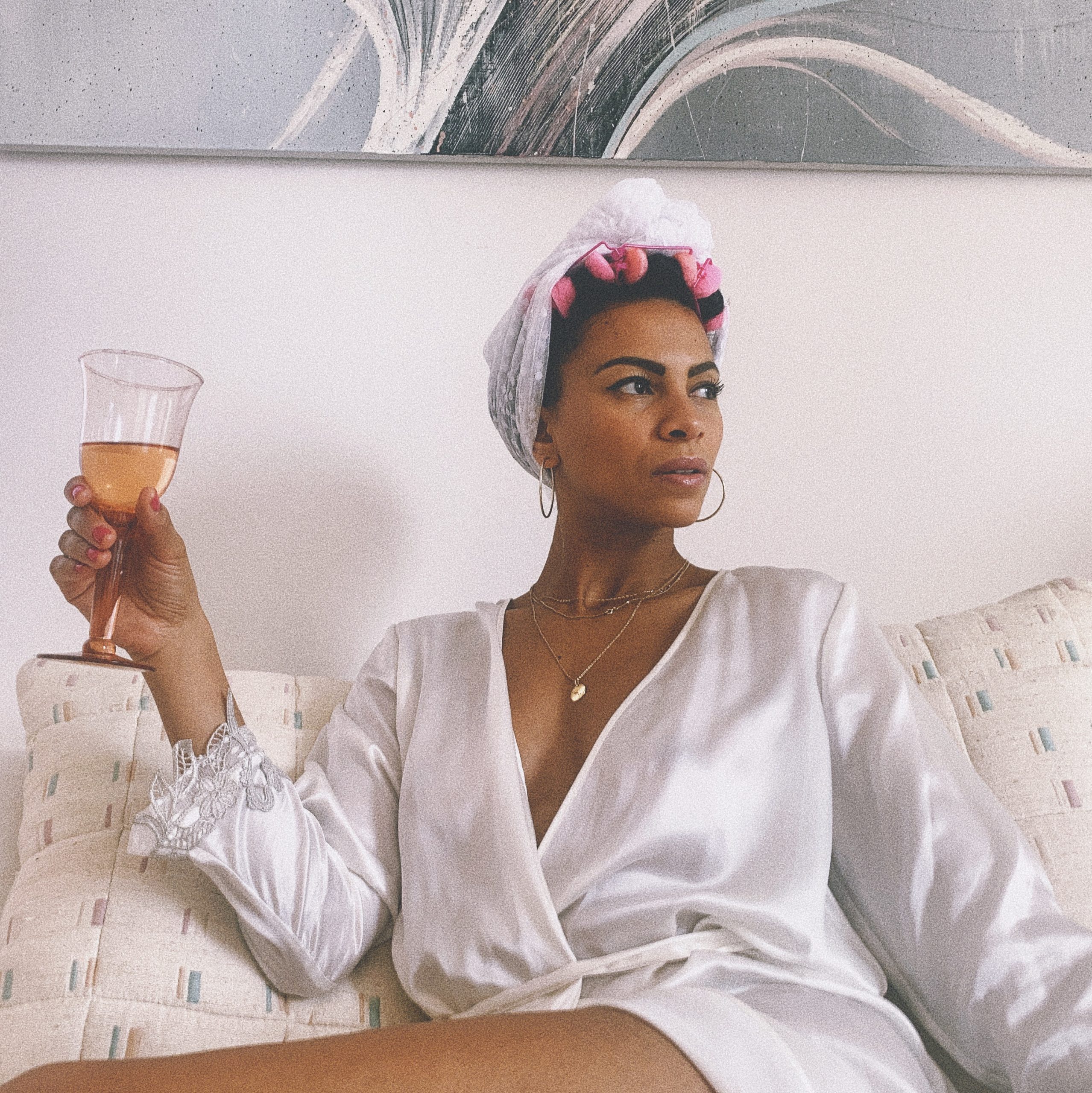 CONNECT WITH ADELINE
photos / courtesy of the artist, Shervin Lainez 
story / Robert Frezza