Through her music, Talia Arose comes across as empathetic, wise and sensitive, and through this interview, we can add charming, insightful and forthcoming to that list of palpable qualities.
Talia Arose is an Electro-pop singer and songwriter whose unabashedly spiritual-charged lyrics and optimistic sound I found to be extremely refreshing, as they stand in very stark opposition to the vast majority of the current panorama of the genre.
Born in London to a Colombian mother and raised with her English father, this singer songwriter's musical influences were the best of both of those worlds. From Salsa, Cumbia, and Vallenato to Psychedelic folk rock and the backdrop of London's 90's garage RnB scene, as well as a lot of musical and pop music from a musical theatre education which started at the age of 6 at Sylvia Young Theatre school.
Today we're bringing you a very nice interview with this rather unique voice as well an opportunity to check out her latest track "EAT", a song for the spiritually hungry.
The evergreen and always interesting question one must ask up-and-coming artists: Who has had the biggest influence on your sound?
Most of the Latin American female singers I grew up listening to, like Gloria Estefan, Shakira (her Pies Descalzos' album era)  Toto la Momposina and so many more, influenced my singing style for sure. The way they belt out from the heart always connects with me deeply, even when the songs are sentimental and fragile, their vocals carry weight.
Also, there are the poetess-songstress wonders like Lana del Rey and Florence and the Machine that inspire me. They make pop but it's so mixed with poetry and their own style. Del Rey can be quite Americana and Florence quite folk yet they are both contemporary. It's accessible whilst still being conceptual, and I like that balance for my artwork too. 
Another fair and important question: How would you define your own sound right now?
Very electro-pop with gospel influences. Gospel electro!
My aim at the moment is to have people dancing when they hear my music. I hope the crescendos and drops make people wanna bop their head and get some joy in their bones.
Your Faith is obviously a big part of you, not just personally but also musically. Would you say it's your main focus or…?
What I find my focus is on at the moment is daring to step out more artistically. To make space to play, to discover more of what's inside of me and how that relates to the world and vice versa. That might look different a lot of the time, but I want to be intentional. For example, I never expected to direct my music video for Feel Your Hope but was encouraged and supported to do it and I thoroughly enjoyed it even though I felt a lot of fear taking on all the responsibility. 
I think my Faith is something I live, and what I focus on comes from that. My desire to make music, to take my music to different places and countries comes from my conviction to serve with my art form. Music can serve as a vehicle for change. I want to be part of that service as a singer and writer. Serving cultural and justice movements. The gospel singer Mahalia Jackson is a great example of this. She brought her songs and her conviction and served to empower and encourage Martin Luther King and the civil rights movement. 
For me, going to sing at the Bet'Lahem Live festival in Bethlehem in 2019 was in that vein of support. It was a big honour for me to sing for the Palestinian people. I'll never forget how wild that crowd went when I did my cover of 'Happy' by Pharrell. I had been to visit Israel and Palestine for the first time the summer before that in 2018. The visit impacted me a lot. My song 'Take me Higher', which you can find on Youtube channel Gospel Hydration, was written about experiencing the tension of conflict and love in the Holy Lands. To come back and sing that song to them was a wonderful opportunity. I try to steer clear of political propaganda, and focus more on people.
When I helped lead circle songs with Good Chance Theatre in Paris that was also a life-changing experience where I saw how artists can serve. Spending time with refugees from so many places, and watching art be the bridge connecting us all, was incredible. We put on weekly Hope shows. One show was on a huge yellow boat on the Canal Ourcq, north Paris. We were dancing all over that boat like it was the biggest stage but looking at the photos from the audience I think we were more dangling off the sides there were so many of us. What a wild time we had just embracing each other under the theme of Hope. I learnt songs from Sudan and how to dance in an Afghani way. We all felt like a family and I am sure it was to do with the music making, dancing, drama and eating together. 
(If you're interested in hearing our feral-sounding circle singing, 
Sudanese and Afghani songs
https://soundcloud.com/taliahavana/yater
https://soundcloud.com/taliahavana/ride-easy 
https://soundcloud.com/taliahavana/malang)
Tell us a bit about your creative process. How do you approach music? Do you usually start by writing songs?
I love to improvise. I get melodies and words that come to me and I just let them out and play with them, I really try to not judge myself so that I can experiment and have fun stuff come out, so I mean even if it's nonexistent words and just sounds that I am hearing inside I'll sing them because I feel they need to come out. That melody could be potentially an instrument part in a song or maybe it's just a sound that I need to get out to get the mood of what I want to create.
so practicing the nonperformative non judgment part of creating is so important for me. Voice note is my best friend for recording those ideas. After that I take to to the producer and we search for the musical composition together, finding the right chords and instruments.
I have done it differently though when singing on friends' tracks, like my DJ friend CYD, she sends me tracks and I find words and melodies to lay on. That way is quite interesting too because I get to tune into another world and create in that space, I love that.
What about "EAT" where did this song come from?
So Eat came off the back of my last single 'Feel Your Hope' because as we were finishing that song, Estienne my producer was playing around with some chords and they just stuck with me on repeat. When I came back for my next session to work on another song we had going I said I think those chords you were playing are for a song that wants to be sung! He felt it too when he heard me singing the melody I had got. So we started working on it. What I felt with this song was that it needed to be a bit more melancholic and dream-like than 'Feel your Hope' but at the same time tenacious and present. 
The song lyrics are made of affirmations like 'Today, not afraid, gonna play' and of scripture that I want to remember to live and share with others like an invitation to 'dance in defeat and find a new beat'.
What about the experience of shooting the music video. There are some really beautiful sights in it! what can you say about that?
Ahhhh well first of all what a gift to have made it there. After pushing back the date twice because of COVID travel bans I wasn't sure when we would get to film. The Salton Sea and Salvation Mountain are about 3 hours southeast to LA. I first visited in January 2020. It was my last adventure right before Covid hit and it kept me dreaming through the lockdowns because they are magnificent spaces in the arid lands of Cali just inhabited by artists living off-grid.
I'd connected with Sherona Darling of LA-based ApolloVision film production through my good friend and we started dreaming together about what a fun music video would look like. We both love the colors and textures of Salvation mountain so we decided to plan a story that used the art. Something I can say that is important to any artistic endeavor is good collaboration. Sherona and Adam are two of the easiest people to work with ever, very can-do and calm. We had to drive from LA and get all of that shot in one day and we had a list of all these wonderful installations we wanted to get. I hadn't been there since January 2020 so I didn't even know if all the installations we wanted to shoot would be there (I.e the door randomly on the beach, the armchair) but they gave it their all and we got everything and more. They even set up a disco for me to dance in at the dilapidated Bombay Beach Drive Thru just after sunset and it was brilliant.
I was wondering about your Artistic name. Why is it in the past tense?
I had a drastic change at the age of 25. A somewhat quarter-life crisis crisscrossed with a spiritual encounter at a secular music festival called Wilderness (UK) left me curious about God.  At some point I felt I was being invited to stand, to be alive, and stop slumbering in chemical highs and bad habits. So I 'Arose'. Talia in Hebrew means the Dew of God and my full name is Natalia so Talia Arose from Natalia. I think transformation is at the heart of every spiritual encounter and season of life we will go through. I find artists understand this on a more visceral level than anyone else. 

Before pursuing music in earnest, you were pursuing a career in marketing. Does any of that knowledge come in handy on this new path?
In some ways yes because I know how important it is, but to be honest it's also been a block because I am apprehensive to make a product of myself or my art form. In Paris things are about being organic, it seems crass to have an obvious marketing plan never mind a business card. I try and keep a balanced view on this. One thing I know is to invest and create visual aesthetics that communicate the colorful world I want to be a part of bringing to life. 
I'm itching to know about your experience touring Egypt. How were the audiences? what are some of the best memories from that?
Egypt is mesmerizing. The land is so vast and picturesque, like in the films. I found Egyptian people to be so funny and open. I felt they have such similar humor to Colombians. It's cheeky and provocative so with the other performers we had such a laugh playing jokes on each other and laughing at cultural differences. We became like a little family for those 3 weeks. My favorite part of that tour is that most of the audience ended up having a lot of children! So I literally made up little dances for the children to do like with my song Swim Love (which is a song about heartbreak, insecurity, and growth) I had them all pretending to be swimming during the chorus. I really do like improvising.
 We also went to places that I just wouldn't have visited if not on that tour, like Sohag and Minya. People were so fascinated by us that I had audience members asking for my autograph and wanting to take selfies with me. Yet my ultimate highlight was the last night in Cairo singing for a crowd of 500, a lot of them Sudanese refugees. We nearly weren't allowed to perform that night, something about permissions not being granted, but we didn't give up. We stayed put on that tour bus and literally prayed for a way to be made because it meant so much to us and it worked. I loved the energy from that crowd. They danced more than any of the other audiences and beamed back at me with smiles.

Finally: Let us know what else is coming up for you:
I was meant to be shooting a music video this week but alas Covid has struck again so that is being postponed to September. Boo! By the way, if any readers fancy coming to be part of a cabaret audience get in touch (insta PM @talia_arose_music)  we'll be shooting on the 4th of September at a very cool venue in east London. We are doing a whole cabaret set based on the cabaret show I do called Love Letters from Paris. We may even have a little after-party going knowing me. 
Also got some shows in Ibiza (August) and New York (September) so check out my website for locations and invites!
BONUS: Did Your mom teach you to dance Salsa Caleña, yes or no? 
BIG YES!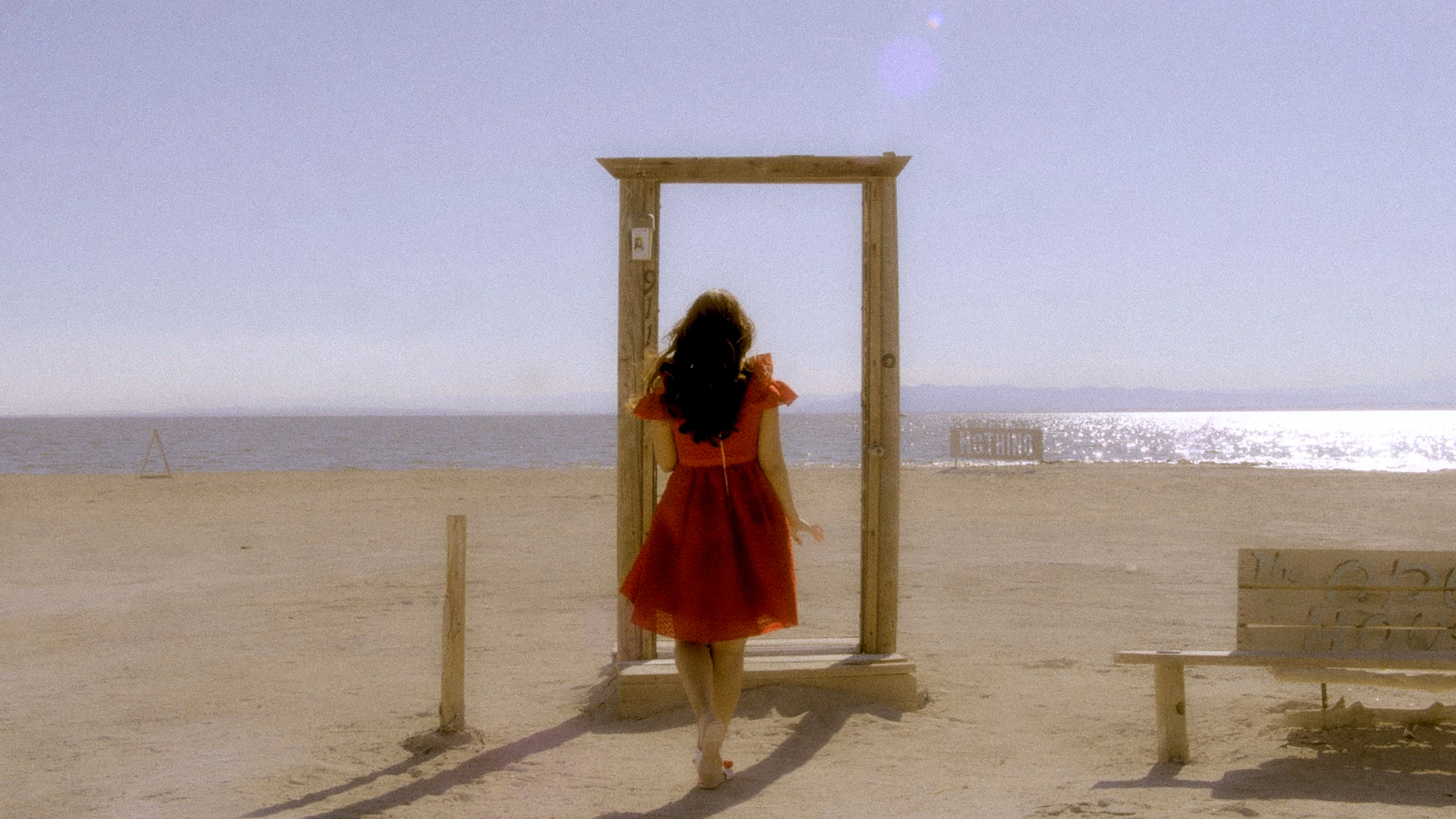 Photo credits: Courtesy of the artist Story: LADYGUNN STAFF
CONNECT WITH TALIA