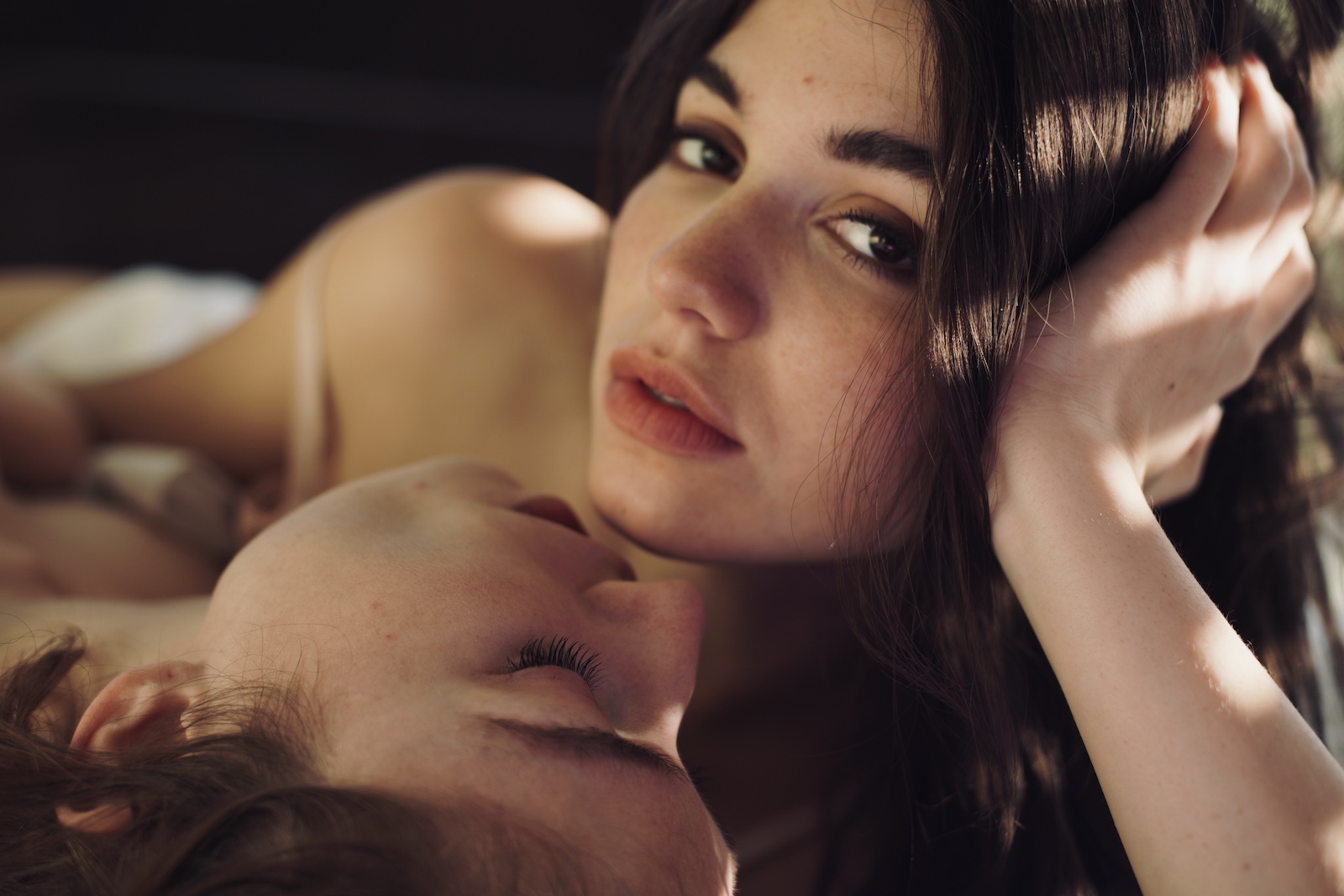 First crushes are invigorating, perplexing, and, usually, transformative. Members of the LGBTQIA can attest to the whirlwind of lust that incurs with that first crush; a discovery as much as an infatuation, with it comes an air of familiarity, possibility, and liberation. That lucky individual, requited or not, is likely going to be remembered.
Flavia, the Irish-Italian pop artist who feeds our Pride cravings all year long, just released a soft anthem that sums up the exhilaration of that first crush. Like her other releases, 'Blue' is linked to a movement, with all iTunes purchases going to the BlackTransAdvocacyCoalition.
"I think we're going through a remarkable period of change and a powerful awakening." Flavia will be matching all donations up to $500. "Change is among us and I'm so proud of the people that have come together to stand up for #BlackLivesMatter and fight for equality and justice."
Using love to detract from hate, Flavia intends to build more awareness around the movement for equality on all fronts. While 'Blue' matches the warmth a love interest sparks, Flavia's latest project, Them, reflects light toward the trans/non-binary/GNC community and the gorgeous attention they deserve.
In the spirit of colorful love, we rounded up some of our favorite LGBQTIA creatives to share their first infatuations! To get the conversion started I asked Flavia what advice she would give to herself when she was first coming out.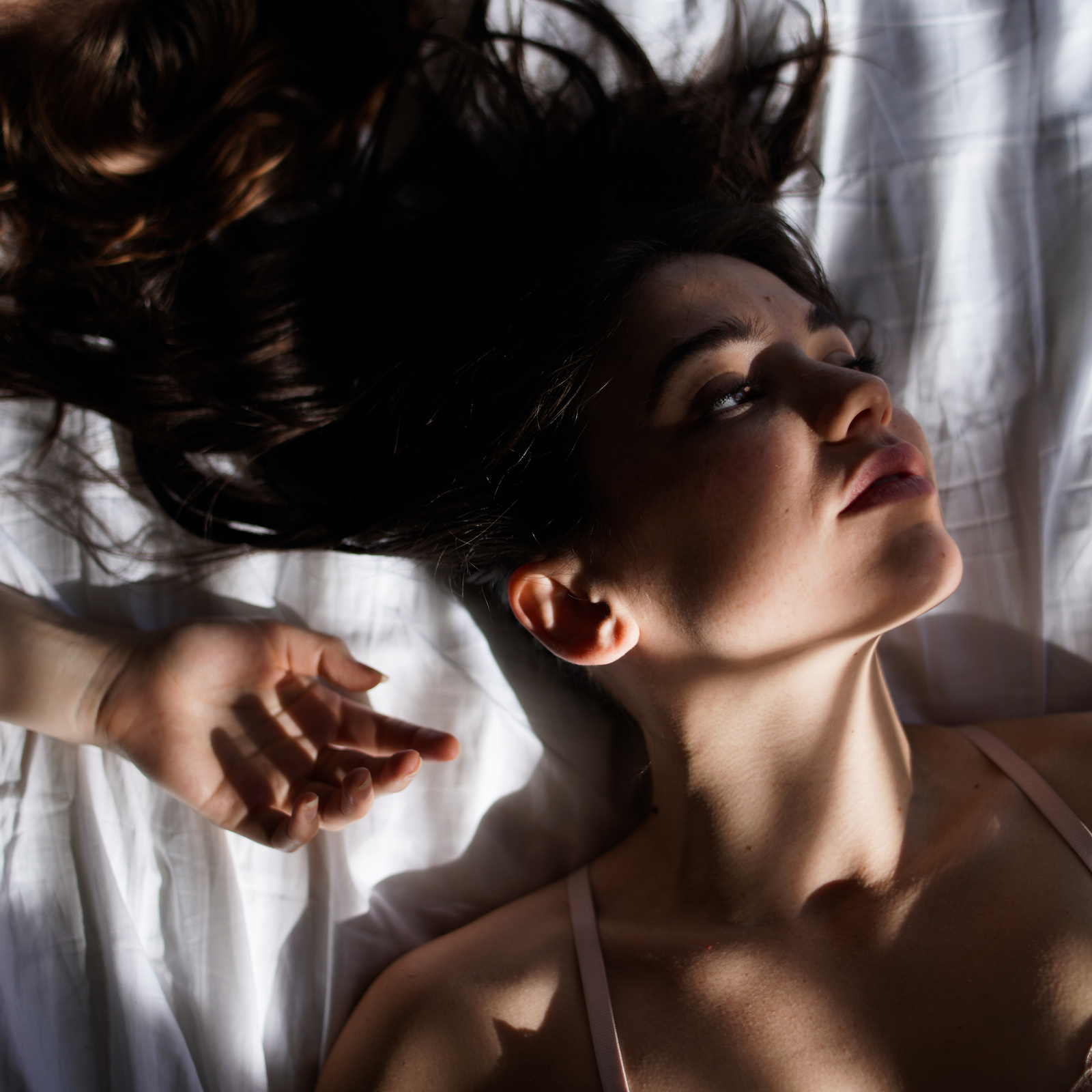 "Be kind to yourself. Fluidity is beautiful. Stop putting yourself in your own self-proclaimed boxes. [And…] don't wear the frills." Flavia recounts the story of taking 'Blue' girl out on a date. "I was nervous. I asked my boyfriend – oh yeah, I'm polyamorous – what to wear. I had 2 options: black ripped jeans, combat boots and an oversized boys t-shirt OR white shorts, sandals and a blue FRILLY TOP.
I have a lot of masculine and feminine energy, hence the wildly different outfit choices. My boyfriend said 'the frills' and off I went. I told the girl I liked her but she said that she was into more masculine girls. I immediately thought 'The frills. Damn those frills!' Haha Safe to say I've never worn frills again."
Enjoy the stories below, streaming 'Blue' in between flames.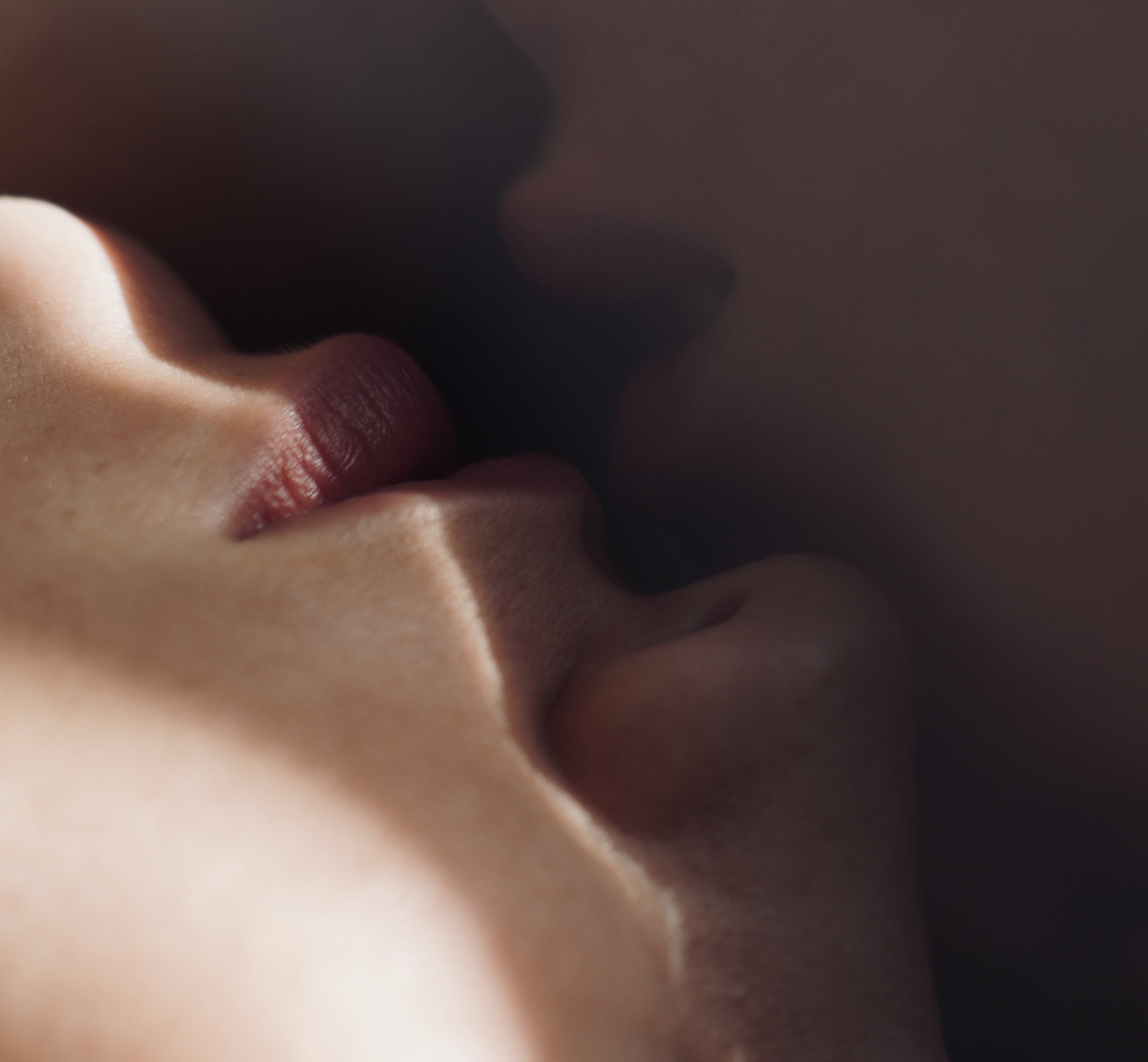 FIRST CRUSH
My first crush was my gymnastics coach. She was a contortionist. And 15 years my senior. I guess you could say she was the one who made me realize I'm into mature womxn. And now I'm dating one!
My first crush was on a girl named Jessica in my hometown. We kissed in her Volkswagen Jetta after she drove me home from a lacrosse pasta party. It was so confusing because we were super closeted and knew we were experiencing a romantic crush but neither of us could tell the other. We ended up making a promise to each other that we'd break up the other's wedding if we ever married men ?
It was the first day of Pride weekend here in LA, and I lived walking distance to the hub on Santa Monica Blvd. I set out to meet a few friends of mine, a little weary on DayQuil from a strange 24hr flu. As we were walking down Westbourne Drive, I stumbled and ran into a tall, stunning woman who took my breath away. I fumbled and nervously apologized while trying to cover my severely flush colored cheeks. As someone with an olive skin tone, this doesn't happen often. We circled around each other; my tiny, 5'4″ frame staring upwards at her 5'10" presence that was illuminated by the sun setting behind her. 'Hi, I'm Carlena.' Hey, I'm Liz.' We shook hands, and I sauntered back to my group of friends as we continued our journey down the boulevard. I debated walking back and asking for her number; the encouragement of my friends was combined with the butterflies in my stomach having their own Pride parade. Just when I had gained the courage, pivoting around on my right foot to step back in her direction, I heard my name being called. 'Carlena!' She ran three blocks to catch me, giving me an opportune moment to watch her gazelle-like legs stride in my direction. Breathless, she mustered the prompt, 'May I get your number?'
Watch Carlena's Ladygunn Pride dance video to 'Blue' HERE.
The first time I had a crush on a girl, I didn't know it. We were friends and I suddenly became aware of the feelings in my body, the lightness of my heart, the rush. This is how I knew I was queer – it happened so naturally it was under the level of my conscious awareness.
It is true that many trans folx on testosterone acquire an attraction to cis-men and other masculine figures for the first time. So if being on testosterone makes you attracted to masculinity… what are cis het dudes not telling us?! Lmao I know it's not a personal story, but a very true story of trans-masc attraction!
My first crush: my best friend and I were working lighting for the senior play. We were in rehearsal when Chris hit the spotlight on Amy. 'Did you know Amy's gay??' I started at her under the perfect golden ray. Everything around her faded in the background…. I thought: Amy's super hot. Holy shit… I'm gay too!
"When I was 19 I started promoting for one of Philly's hottest nightclubs. There was a gorgeous sexy femme bartender in her mid 20's and l remember being intrigued to discover that she had a girlfriend. I thought, "SHE'S gay??" I recall always looking at her from afar and had butterflies when she touched me. Her own freedom gave me permission to open up. Many years later I asked her to star in my short film, Inner Wang — hey, a screen kiss from an old crush is better than none at all!" — Wang Newton
I spent a couple summers in South Carolina visiting my mothers side of the family. One summer I met a girl at the Baptist Church my great uncle was the pastor of. We were inseparable. One night she kissed me. We continued behavior like this in secret. I remember thinking nothing of it. It felt natural. We were 12. Back home in Maryland a similar scenario happened with a gal pal at a typical eighth grade movie marathon sleepover. The day word got out at school, I was gay shamed by lunchtime. Seeing as I was less popular than my kiss counterpart, I was encouraged by my peers to sit by myself at lunch. Though I eventually found a group a friend who did not judge me based on the rumor, the situation traumatized my view of being gay for years
My first crush was Kylie from band class. We literally never talked before! I developed a crush on this character from a play and Kylie kind of looked like her so I started crushing hard core. I started teasing her to get her to notice me. After the crush faded we ended up being good friends in High School! She's straight of course Lol
It felt different because I wanted to be more than just friends. Whenever she looked at me my stomach would get all tied up in a knot and I could feel my heart trying to beat out of my chest. I looked forward to seeing her and yet was also scared out of my mind on how I felt so strongly about her company.
I remember the first day I met her, I don't think I could ever forget it. People say when the feeling is strong, the memory stays. It was move-in day for our dorm: she groaned and dropped all of her bags in my doorway. We cracked up laughing and became fast friends. She had strong shoulders and bright blonde hair that matched her energy. Her eyes were incredibly light blue, and looked like clouds but somehow felt as deep as the ocean. I crushed on her for a couple weeks before we finally started a band together…it was unrequited, but I never became upset about it. Just fascinated with her. She became my partner in music, and taught me everything I know about writing folk songs. She passed on October 9, 2012 from a drunk driving accident. Couldn't be more grateful that our friendship started from a crush. <333
I'm a bit of a romantic so naturally I've had quite a few crushes. My first intense girl crush didn't hit me until college. I ran into my best friends' sister who was out with all of her lesbian friends at a bar. At that table of six was Her. She had tatted arms, olive skin, with a great smile and style. I was only there for five minutes in passing and she managed to get my number. We didn't hangout for a month and I thought about her often so it's safe to say she was also a first mini heartbreak.
My first queer crush was… I was six years old, in first grade and I had a dream about a fifth grade girl, Nicole. I woke up and realized something was different about my feelings for her. I went to school that day and had butterflies in my stomach waiting to see her on the playground at lunch. Life was never the same!
My first real crush was this sexy Latino boy named Julio. He was actually one of my best friends and we did competitive cheer together. He was and still claims to be straight to this day. From 7th to 10th grade we all hung out all the time and I remember he used to tease all the girls on the team and flirt with them and always take his shirt off at practice and it would drive me insane. He was also a star baseball player too. Just an all around athlete. Sexy as hell, and so funny! Crazy part is my junior year of highschool I moved to Miami and came out and when I went back to my hometown for Christmas that year we partied all together like old times on my birthday (Dec 27th) and he was the last one at my house that night. We were pretty wasted and he started wrestling me… Next thing you know, my wildest fantasy ended up coming true.. He took my fucking virginity!!! It was the hottest thing ever!! Best birthday present I'v ever received! Haha
He's married with kids now…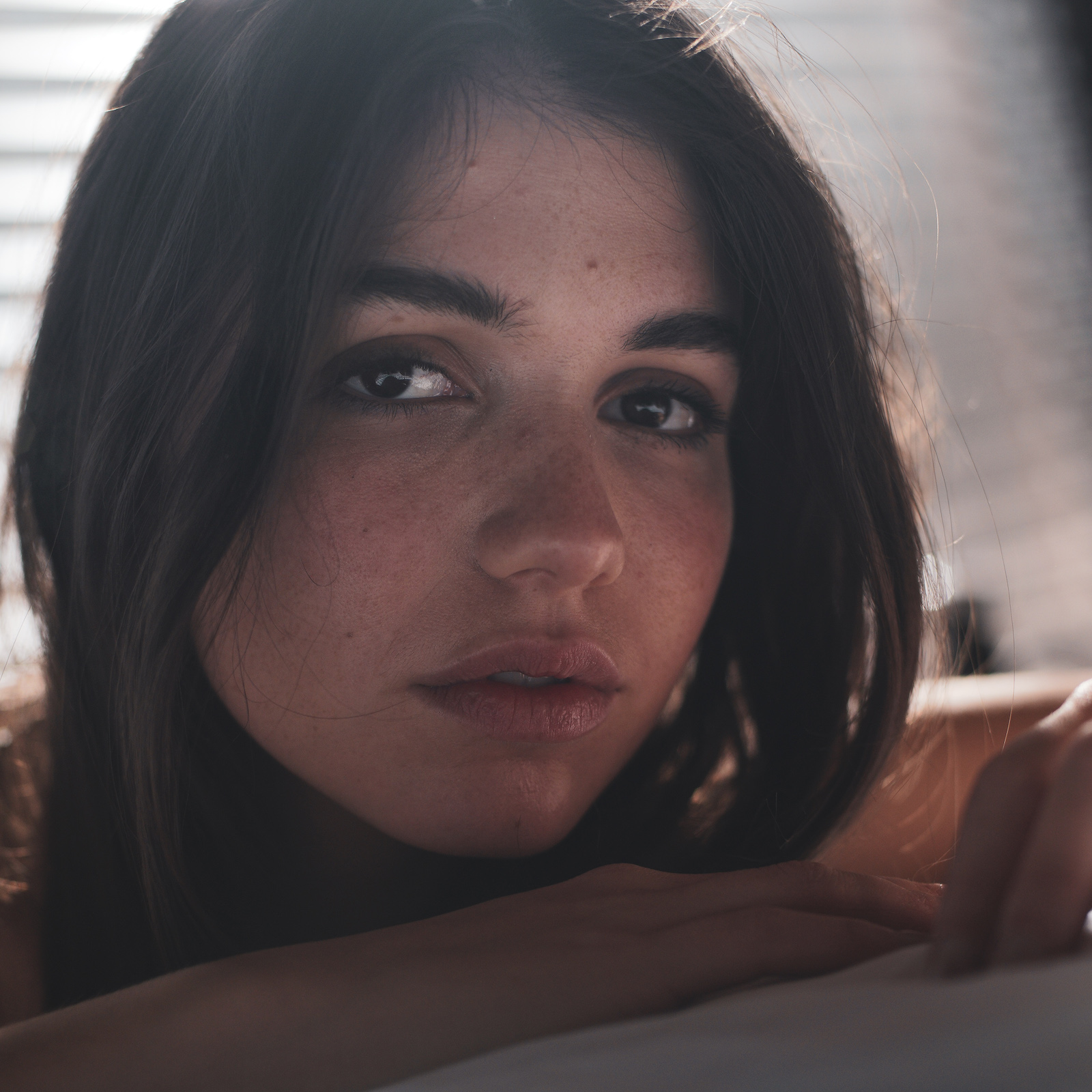 CONNECT WITH FLAVIA
INSTAGRAM // SPOTIFY // TWITTER
photos / courtesy of the artist
story / Ariana Tibi