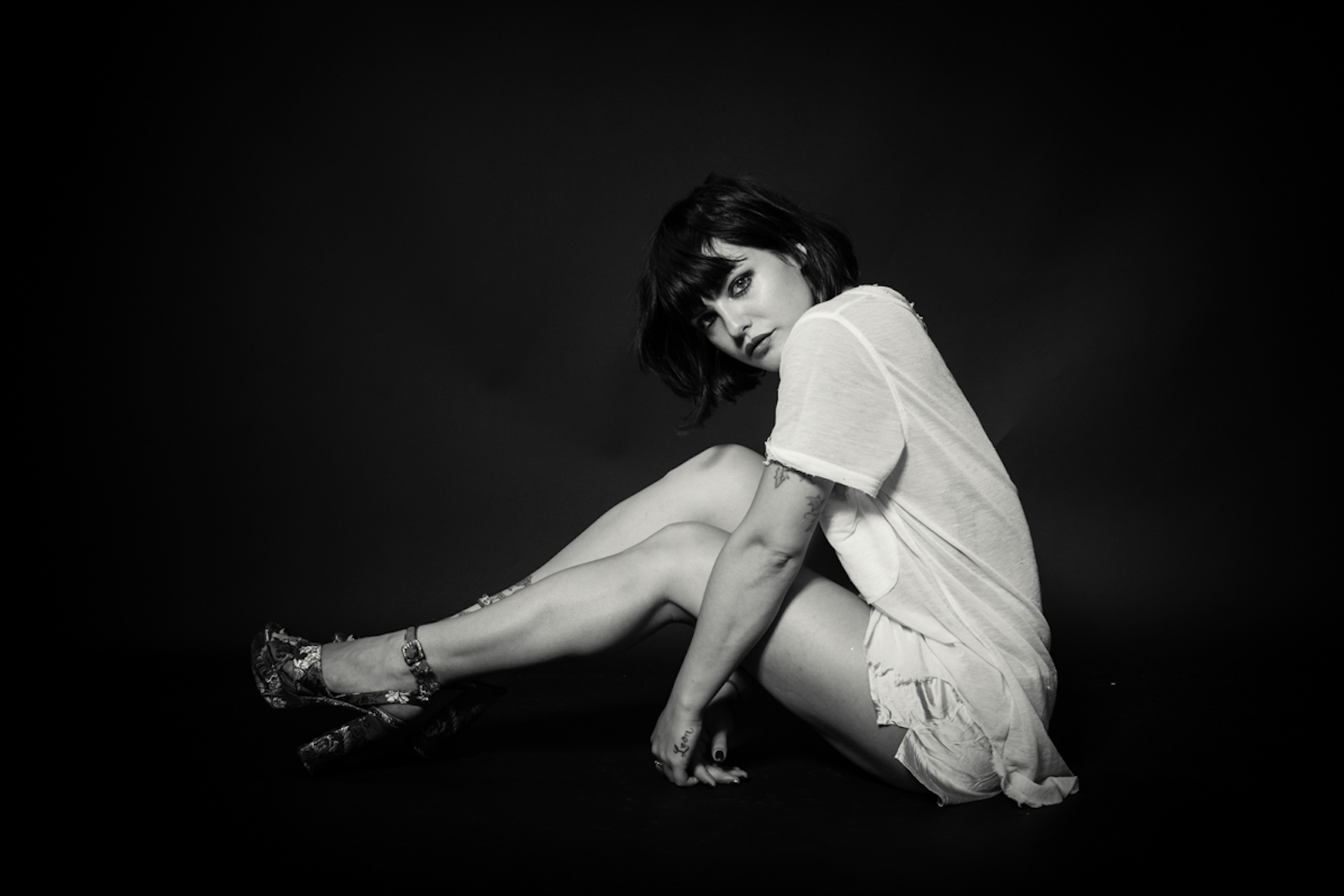 "'Hot Tears' came together in pieces, from different bits of poetry." Fiona recounts. "It is a collage of different moments and emotions, a montage of memories which culminated in Hot Tears… flushed with love, grief, frustration and heartache."
Playful instrumentals accompany a seductive, raspy tune in Fiona Silver's moody new single, 'Hot Tears.' The track comes following her latest release, 'Dark Blue' – both songs foreshadowing her 2020 EP Hostage of Love.
A rising voice in female rock, silver's timeless melodies evoke the classics with an undeniable flair of originality: you know it's Silver singing if the song is tough and innocent at the very same time.
Born-and-bred in New York City, Silver mesmerizes audiences with a mysterious charm and captivating attitude. Her evocative artistry encompasses the doe-eyed gaiety of 1960s girl groups, and the haunting beauty of Lady Day-era jazz, along with strains of vintage soul, classic rock, and modern indie rock.
You can see her thrive on stage on December 14th at the Bowery Ballroom, or December 21st at the Knitting Factory in Brooklyn.
Hello! You've had this awesome evolution in your rock sound, based on past releases, yet you have a common, raspy thread and tone between them all. What draws you to the type of music you make?
Thanks! The type of music I make comes from many different influences, some of which are Rock and others not. Soul music is a huge influence for me, but I have also experimented with Jazz, Electronic elements, Latin beats, and other things too. I'm drawn to music that is passionate and interesting. I don't want to be a carbon copy of anyone else's sound, I just want to be me. Sometimes I think of my music like a collage. I can cut little pieces out of all different magazines and books/ other genres and feels, and put it together to create my own sonic vision.
Do you ever get nervous before performing? What type of pre-show rituals do you have?
When I first started out I would be extremely nervous before every show. Now I'm much more comfortable but I do get nervous if I'm doing something new for the first time, or doing something particularly special (like singing with Gary Clark Jr.). I like to have little dance parties backstage with my band before we go on. We listen to James Brown and just get hyped up.
When you were a young girl, what did you want to be when you grew up? Did you ever imagine it would be a rockstar?
Yeah. This is exactly what I wanted, so I've been working towards my goals for a long time, and still have so much more I want to achieve.
What is one of your favorite songs that you've written?
Hot Tears, which comes out this Friday, November 15th is one of my favorite songs I've written. I often write songs in one sitting, but this one was taken from different bits of poetry and scribbles in my journal, and strung together in a way that makes my sometimes fragmented thoughts feel cohesive. Guy Fiumarelli (my guitarist) really helped shape the sound with his guitar motif as well, and that kind of collaboration is something I value.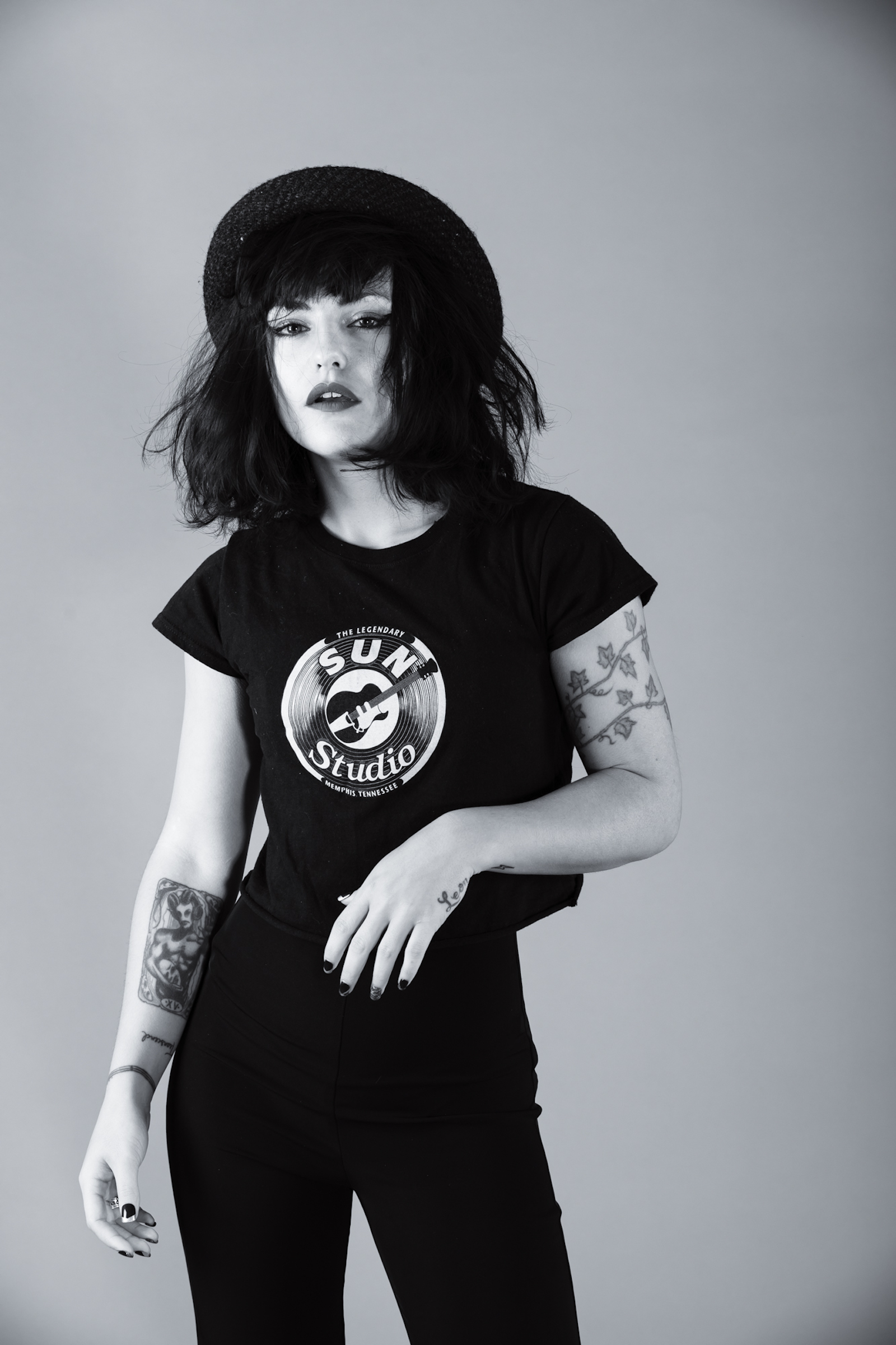 What's the meaning behind the title of your song Dark Blue?
"Dark Blue" refers to the ocean, and it is a metaphor for navigating through, often difficult, emotional states. The song is about struggling with feeling lost (at sea) and in love with someone who can't really be there for you. "Baby I'm drowning, why don't you help me swim? Dark Blue…"
What's the last song you listened to?
"I'm Not Down" by The Clash. It's a great song, and one I feel I can really relate to. I'm doing a Tribute to the Clash at Bowery Ballroom December 14th, and I just found out Debbie Harry from Blondie is also on the gig! I got so excited, I started practicing immediately. Ha!
If you could come back reincarnated as anything, what would it be?
Interesting question… I think I'd be a bird so I could fly, and still sing.
What can we look forward to in 2020 from Fiona Silver?
I'll be releasing my new EP "Hostage of Love" February 14th, and going back on tour, but more to come on that… for now, if you're in NYC come check us out at Knitting Factory Brooklyn Saturday December 21st!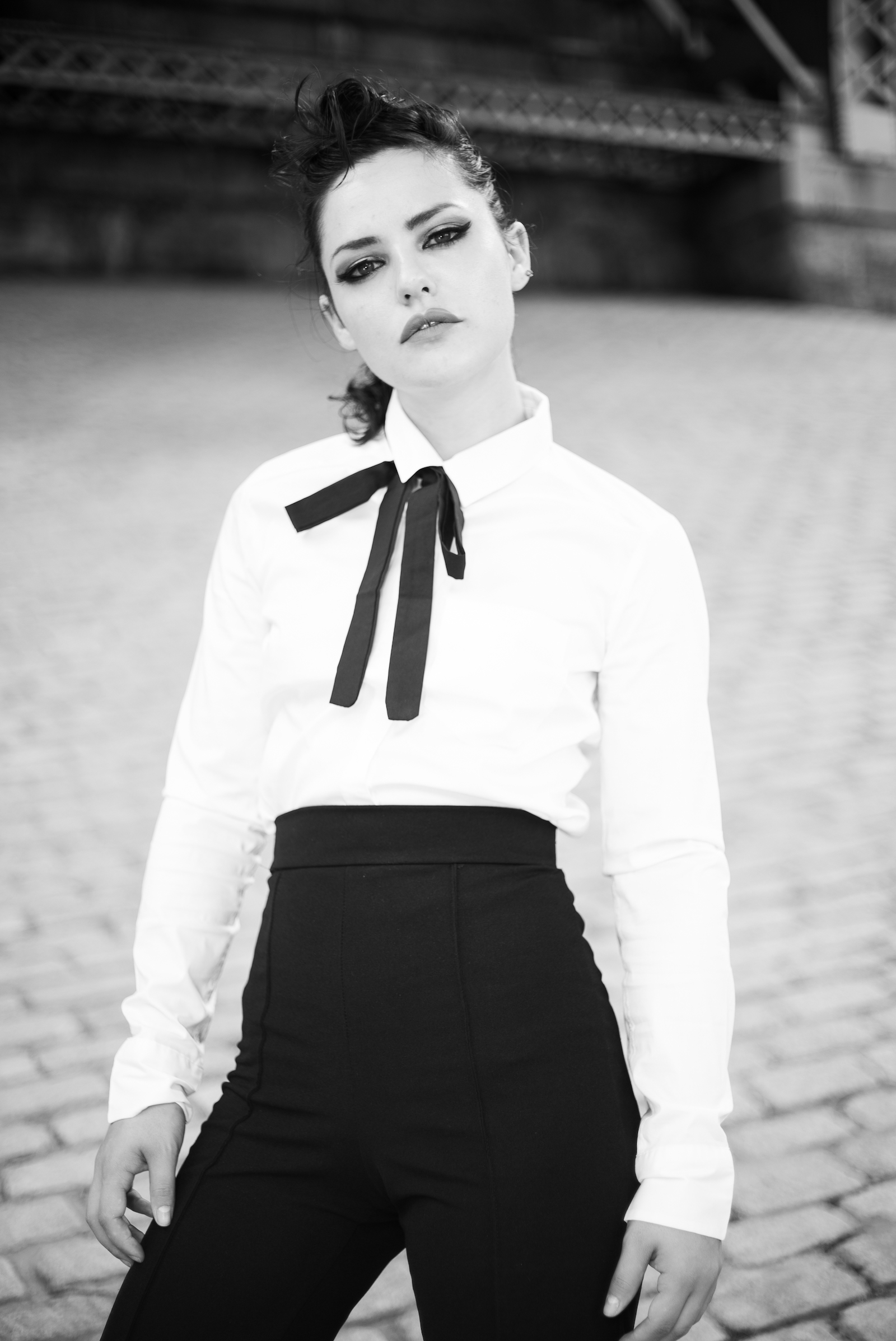 CONNECT WITH FIONA SILVER:
INSTAGRAM // FACEBOOK // TICKETS
photos / Cortney Armitage & David Doobinin
story / Ariana Tibi