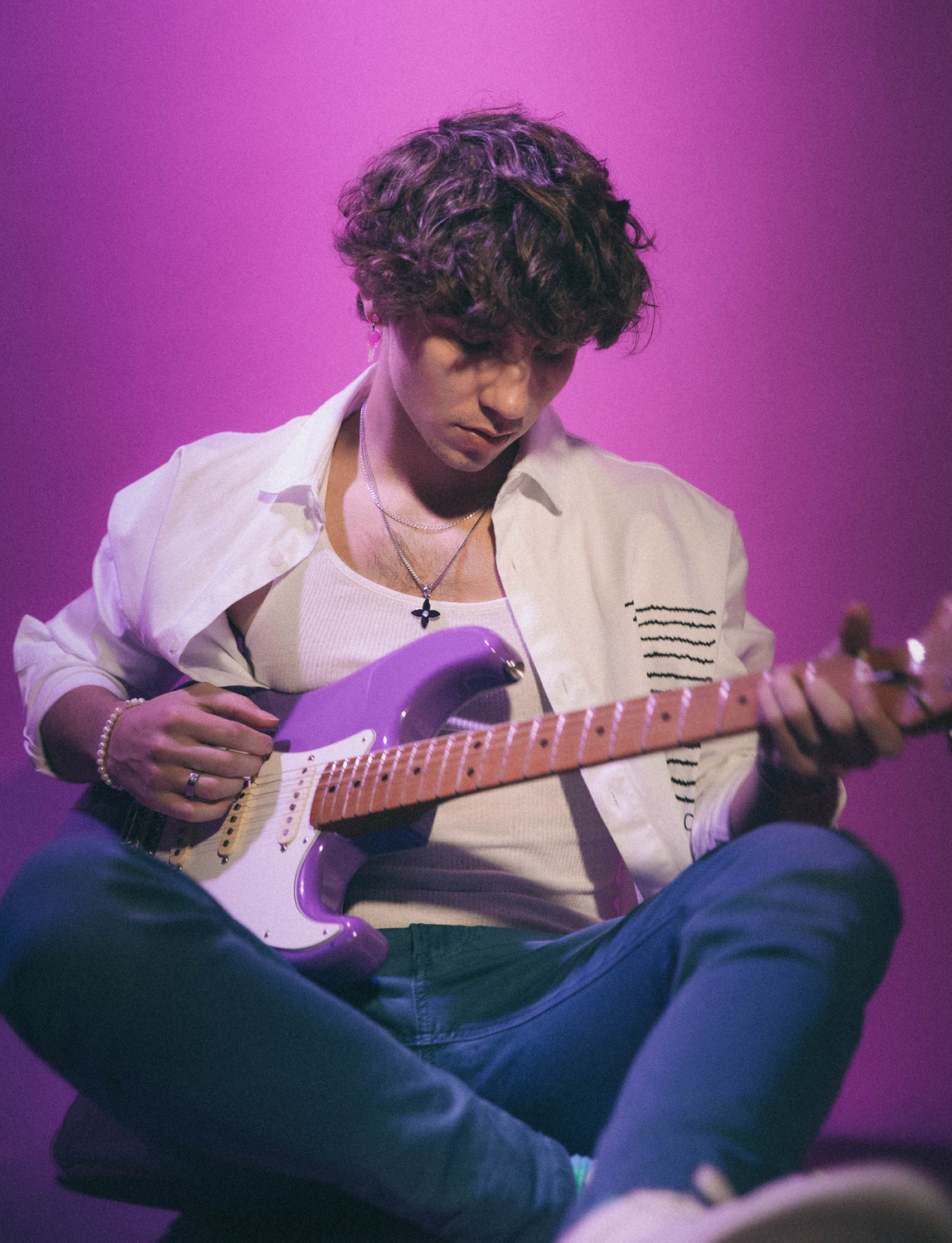 21-year-old singer, songwriter, and producer Finn Matthews moved from New Jersey to Los Angeles at the age of 16 to pursue music. At the time he was under the mentorship of recording Grammy-winning songwriter Elijah Blake and ended up landing a development deal with Live Nation. His rich soft vocals paired them with warm blends of pop, R&B, and rock, creating an inviting soundscape of music that makes you instantly feel welcomed into his world.  
Matthew's debut album, Things I've Been Going Through, written and produced by Matthews, dropped 3/11/22 to well-deserved accolades. The songs on the album are tracks devoted to the ups and downs of finding yourself exploring love, sex, self reflecIon, and mindfulness.  "By nature, I'm always thinking of myself and my place in everything. So I'm always trying to grow and be the best person I can be." Matthew says, "I just want to give people a genuine feeling, and whether that's negative or positive, it's real."
We get to know the artists over a friendly LADYGUNN chat.
Weirdest thing that's ever happened to you in a grocery store?
When I was like 7 years old, I was at the store with my mom and she told me to go grab a bunch of bananas. I didn't know that a bunch was like one group of bananas, so I just grabbed as many bananas as I could carry and brought them back to her. She started cracking up and on that day I learned the definition of a bunch of bananas.
A noteworthy stranger you saw lately?
In a crosswalk I made eye contact with a beautiful girl.. she smiled at me and I smiled back. By the time I could process it, the light changed but looking back I definitely should've ran across and got her number. Haven't been able to get her off my mind since.
Favorite shirt?
I got sweating with a bunch of aliens from Monsters Inc on it. It's a great shirt.
Pet peeve?
People who get upset but won't talk about why they are upset. It just really bugs me because I can't understand how anyone could logically think that's the best solution to the problem.
A favorite animal?
Elephants or dolphins.
Ever fallen up a flight of stairs?
Every day at least.
The longest brain freeze you've ever had?
I had one from 2012 to 2017.
Where did you lose your umbrella last?
I actually lost an umbrella to the wind in Hollywood last year.
Today's soundtrack?
Remi Wolf.
Favorite adjective?
Lush. Lush just feels amazing to say.