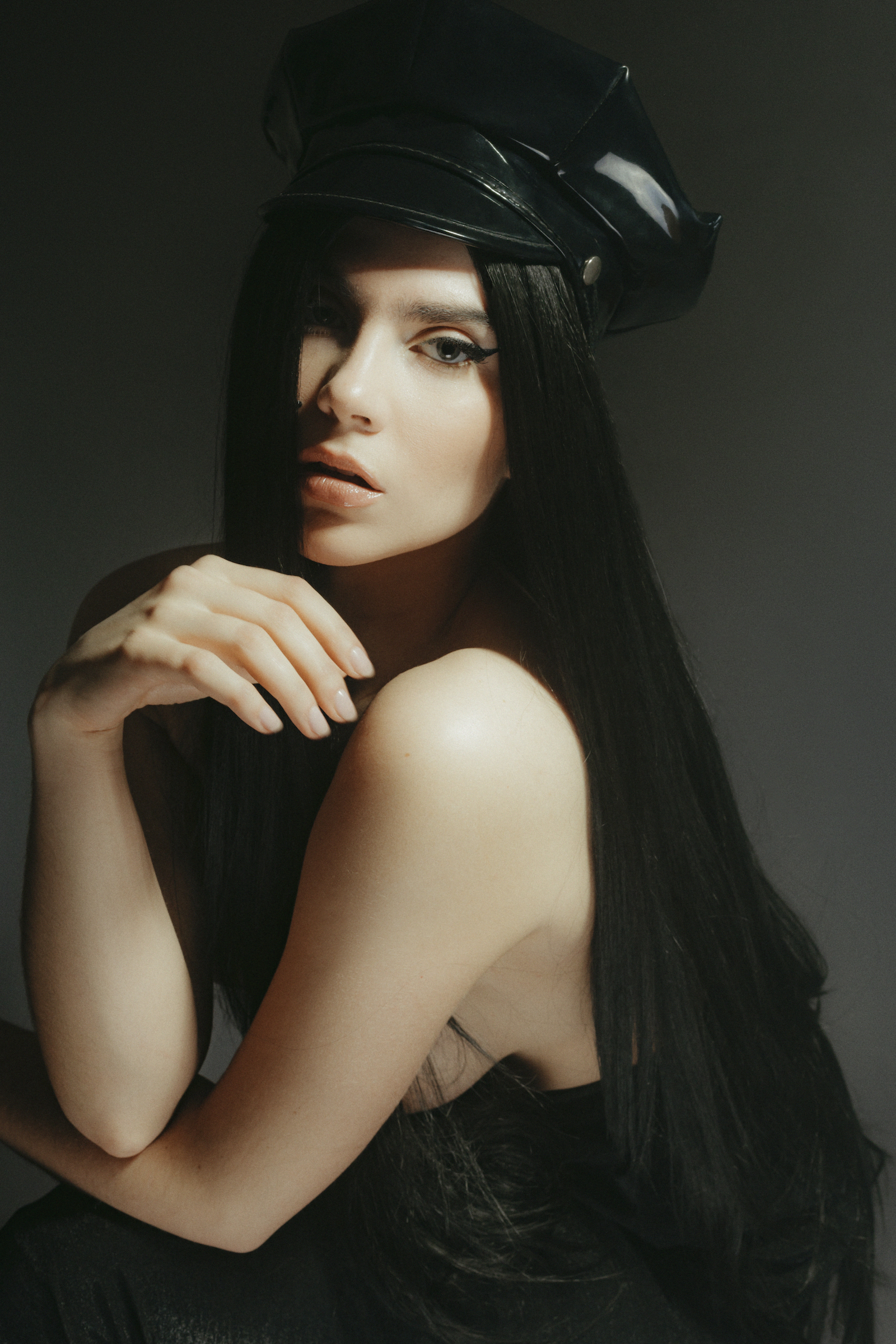 Chicago artist Fee Lion (Justina Kairyte) creates music in the shadows. Described as "meditative art music", her eerie concoctions capture the energy of dark, cavernous dancefloors – hedonistic house beats pumping relentlessly until daylight begins to trickle on the mass of revellers below. 
Her latest release "Baby" pulsates with pounding synths and eerie clicks of warped electronica, flooded with scarlet hues as the latex cladded femme fatale stalks her prey under the cover of darkness. Finding a kinship with the nocturnal hours, her warped creations are intimate and hauntingly rhythmic – existing only within the hushed confines of the cladded club walls. 
Bold and devilishly experimental, Fee Lion takes pride in her seductive craft. Retaining full creative control over her projects, every release is imbued with her own personal narrative – pulling threads from lived experiences to create a rich tapestry of barbed sounds and textures. 
We caught up with Fee Lion to find out what she's been listening to through lockdown, and to find out a little more on the intricacies of her artistic process.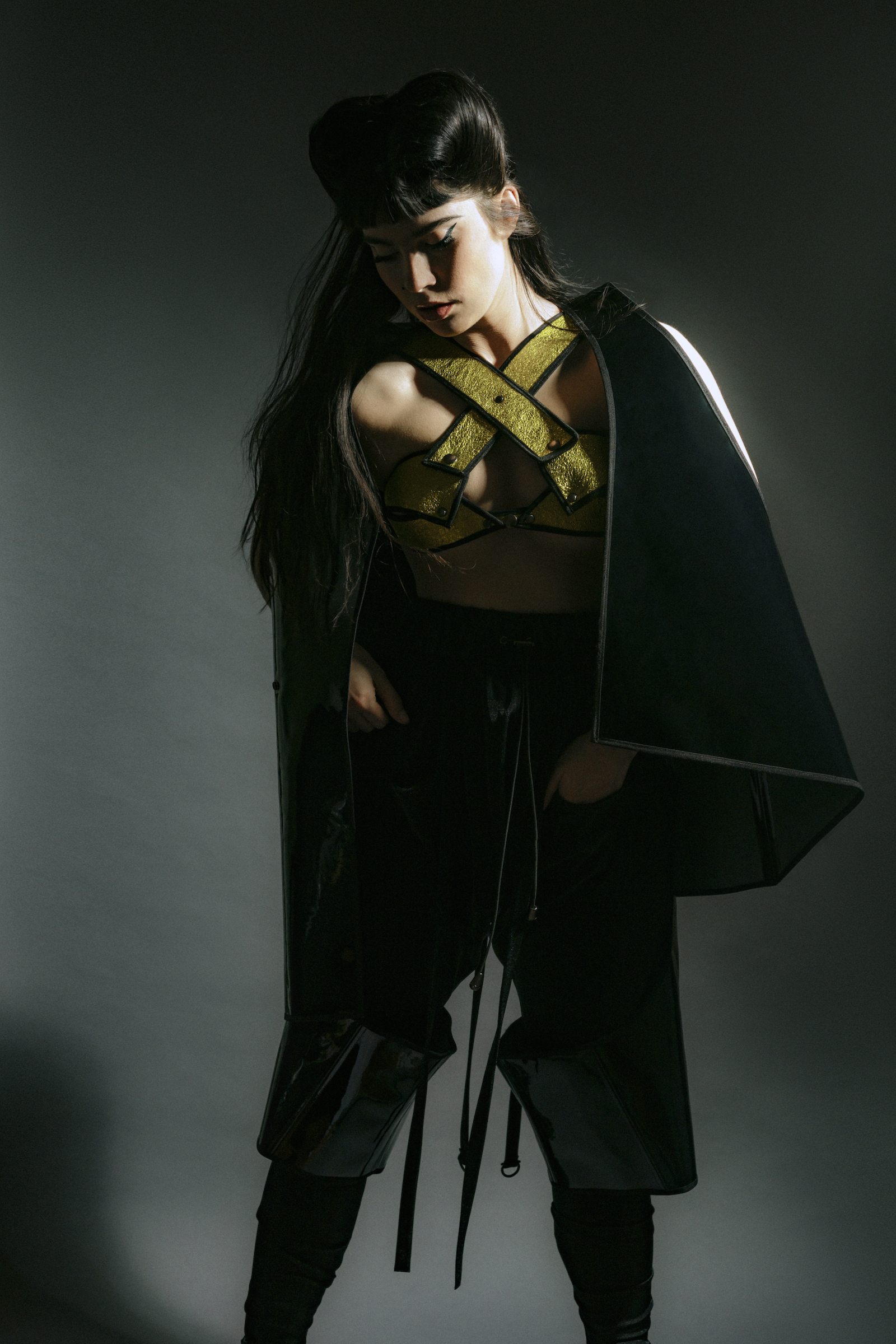 Your music captures the perpetual energy of NYC nightlife, full of pounding synths and late-night grooves. Why do you want to create tracks that encompass this nocturnal spirit?
Under the cloak of night we can be whoever we want to be – it's liberating in its mystery. Everything I write comes to fruition deep in the night, I think mostly because I love the feeling of being in the shadows. Somehow it makes me feel more connected to myself and from there I can work. I was a dancer for a big portion of my life so I think making music that I can feel in my body has become very important to me. I want to be moved and be able to move others sonically but emotionally and physically too. 
What have you been listening to in lockdown? Are there any particular artists you turn to when seeking a musical refuge?
The playlist I compiled features a great collection of my current favorites. When I find something I like I usually just have to play it on repeat forever until it's out of my system. Lately I can't get enough of Aurat, Jennifer Touch, and Miss Nicky Trax. Lots of Belgian new beat always! To tell you the truth though, I'm secretly really into canyon flute music. It does such an incredible job of effortlessly calming the mind and body, especially if I'm feeling any type of anxiety. 
You've worked with a number of influential artists including Silent Servant, Minimal Violence and Kontravoid. Is there anyone you're really keen to collaborate with in the future?
I'm currently working on some new collaborations that I'm excited about. I'd love to work with Johnny Jewel. Miss Kittin too. Trent Reznor. There's a long list.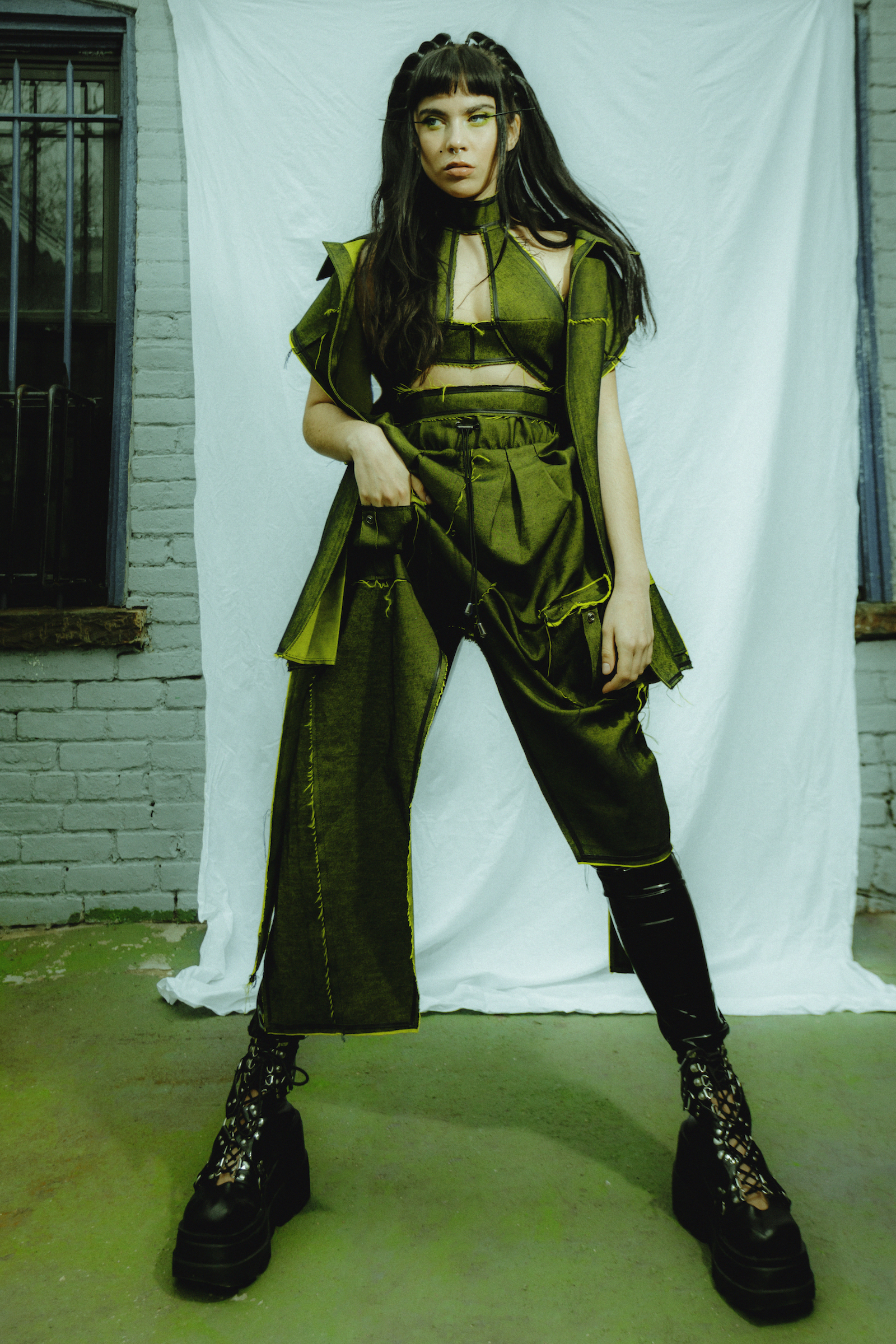 You've been releasing tracks independently since 2017 – why do you think it's so important to keep creative control over your music? Would you ever want to sign to a major label?
Because it's not just my music. It's so much more than that. It's my entire identity as an artist. From the garments that I wear to the flyers I make, the product packaging, photoshoot concepts, the instruments I use…the list goes on. I've built everything from the ground up and to give up creative control would be equivalent to just giving up altogether. Not everyone knows how involved in my project I am. The foundation is still very much DIY – everything passes through my hands. I strongly believe in being genuine as an artist and I'm not interested in putting work out into the world that doesn't resonate deeply with me. I'll happily sign with a label if it feels right.
What are your thoughts on the changing musical landscape at the moment, with the lack of live events and launch parties? Do you think the industry has been able to adapt?
It is fascinating to witness the live music industry operate solely on live streams. Technology is hard! Not only are we now responsible for playing the role of musician but also for being our own sound techs, production teams and videographers as well. As a solo artist, I've been doing most of these things anyway but experiencing the increased volume of online content during quarantine makes me extra interested in challenging myself to make something totally different. I have been forced to learn a lot in a very short period of time so for that I feel grateful, even though troubleshooting can be infuriating. I will say too that I am incredibly thankful for the support I have received during this time, financial or otherwise. It keeps me going. 
Why did you choose to style the shoot in this way? Were you inspired by anyone in particular? 
This photoshoot is actually 2 years old! I was on a 2 month US tour and had reached my last stop: NY. On my last day there, Deeserret invited me to shoot and wear some of their designs. I remember it was a last-minute thing in between gigs for me but I was such a big fan of Dee's work that I couldn't say no. Dee styled the whole shoot and was working with photographer Travis Chantar who also put together the sets and was helping with my makeup. We had a lot of fun! After that, life got so busy that I totally forgot about the shoot until the photos surfaced this year! It can be extremely challenging for me to look at old versions of myself because in my mind I've evolved so much (and so has my inner saboteur). I've always been very sensitive and specific about my outward appearance especially when it comes to FEE LION. I know that it comes from my perfectionist tendencies but also, admittedly, my insecurities. Our demons can convince us anything is true. Putting these photos out into the world has forced me to accept an old version of myself and fight off my demons to see the work for what it is- an awesome collaboration. The message isn't perfection, it's growth and the spirit of coming together to do what we love. Grateful that Dee and Travis were able to show me that.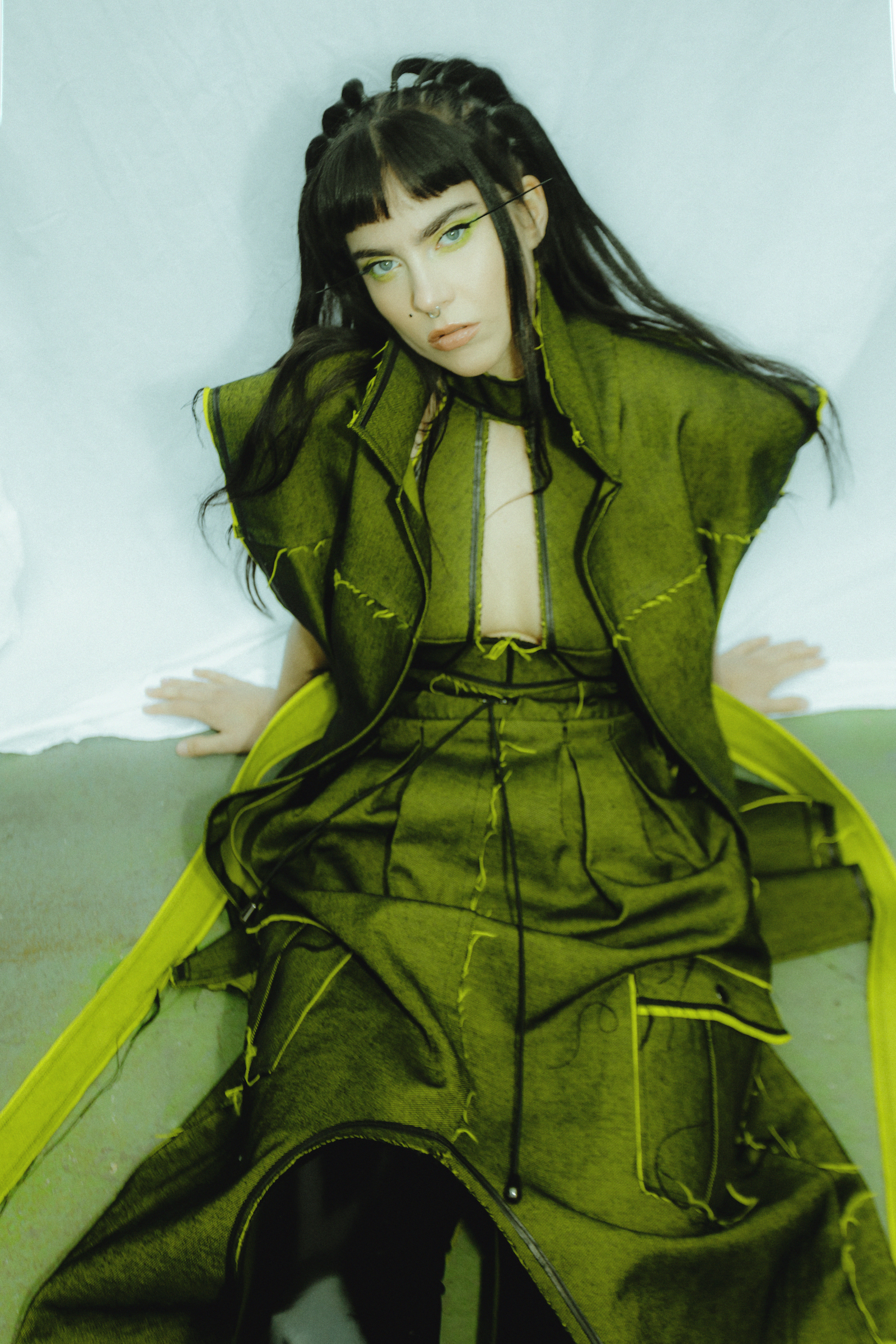 CONNECT WITH FEE LION
INSTAGRAM // TWITTER // SPOTIFY
photos / Travis Chantar
story / Bryony Holdsworth