Fancy nights came out of quarantine. I think the first one was Sophie's idea back then too. We had to be creative in having fun. And being happy. I know it may sound silly because most people graduate from dress-up somewhere in their elementary school years, but "fancy nights" became the core of my social life for and the highlight of my months for a while. We (Callum, Sophie Hintze, Michaela, Eli, Devon and I) temporarily took over my childhood home on the other side of town soon after the first one, earlier this year. Every few Saturdays, we'd invite our closest friends to dress up one way or another (themes included: Disco, Berlin, Y2K and beyond) which they did fabulously (probably out of fear for hurting my feelings otherwise!). Imagine dancing to the Black Eyed Peas in your parents bathroom in juicy track pants with 15 other people. So, the concept evolved. Now, I live in a one bedroom apartment and can no longer host regular discos, but the point of the whole whirlwind, I think, was to show me how much good can exist if you have the right people, the right attitude, and don't take yourself too seriously. This most recent fancy night was more of a tribute. To the idea but also to ourselves. And to the idea of celebrating in general. We are so wildly lucky to have the lives and friends we do. Sophie organized it and got these sweet balloons. Somehow, every time, as much as things change with time, is really fucking special.
A recent NYU graduate and aspiring songwriter, Natasha shares with us photos from a recent night out. An eclectic playlist also motivates us to put down the knitting, the book and the broom…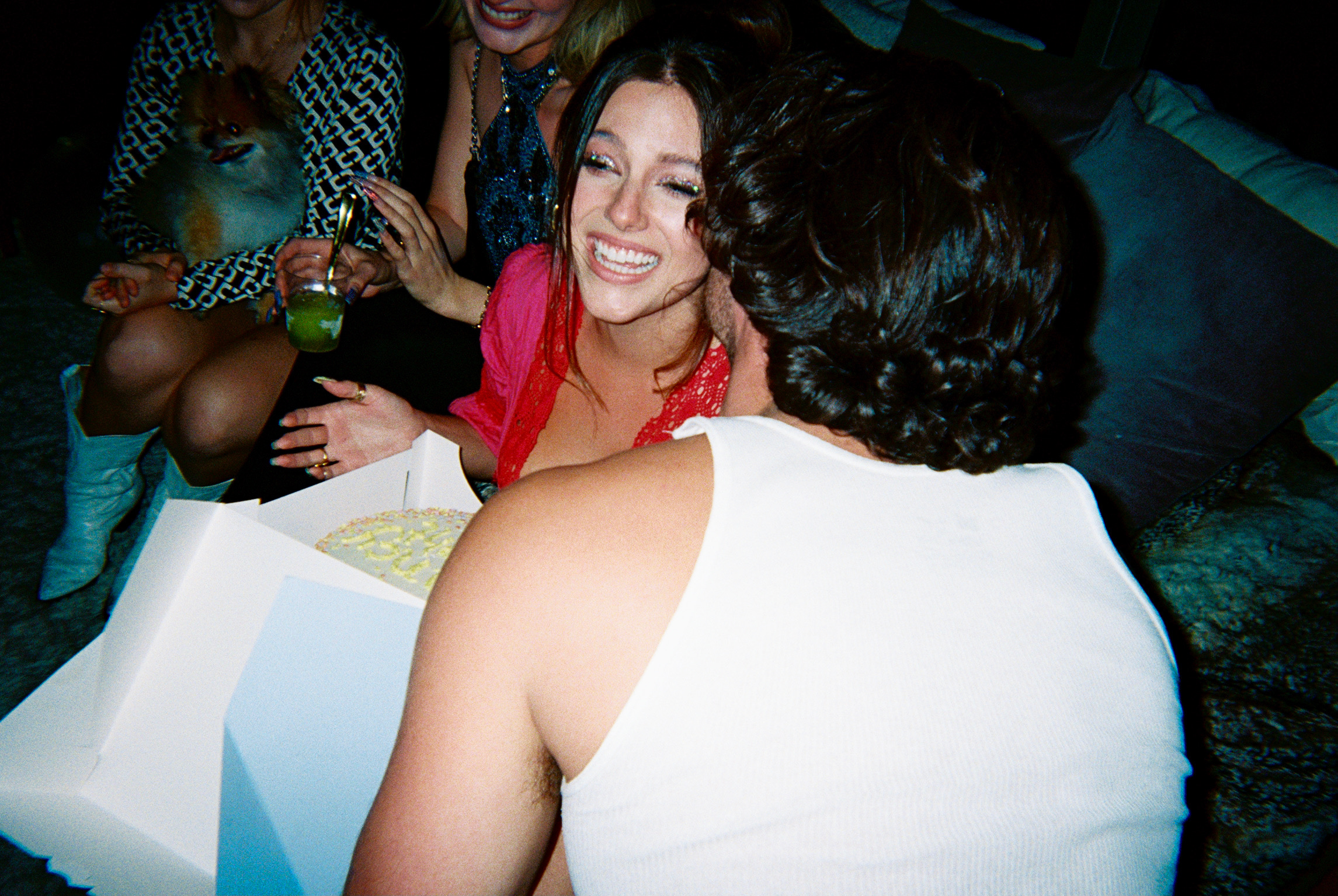 Eli presents the Fancy Night cake to a weeping Natasha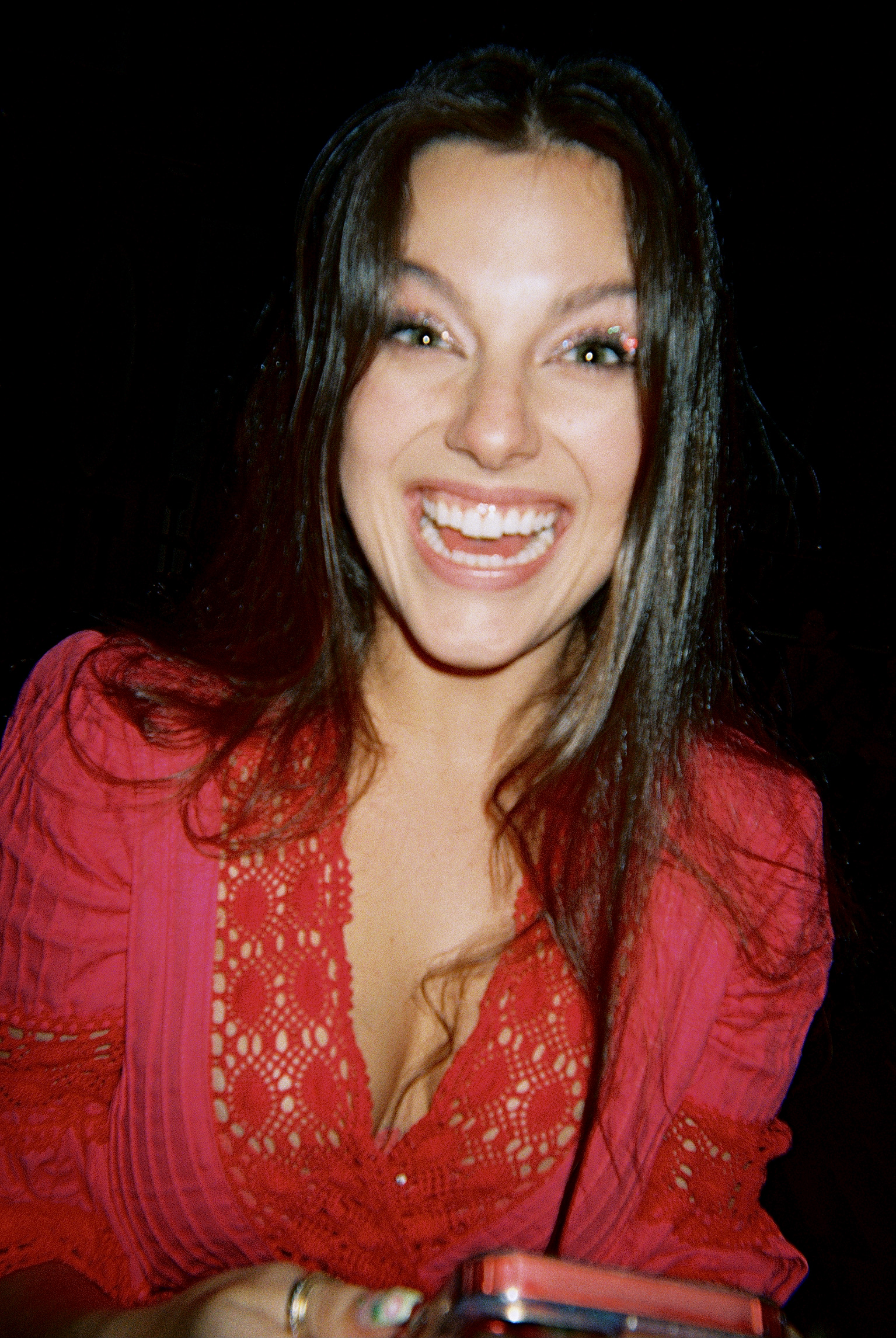 Natasha. Overwhelmed. As per usual.
Alice, Sofia and Leyla

Host extraordinaire and beautiful angel Sophie
Ivy, Callum and Alexa

Ivy…Photo by Paris Mumpower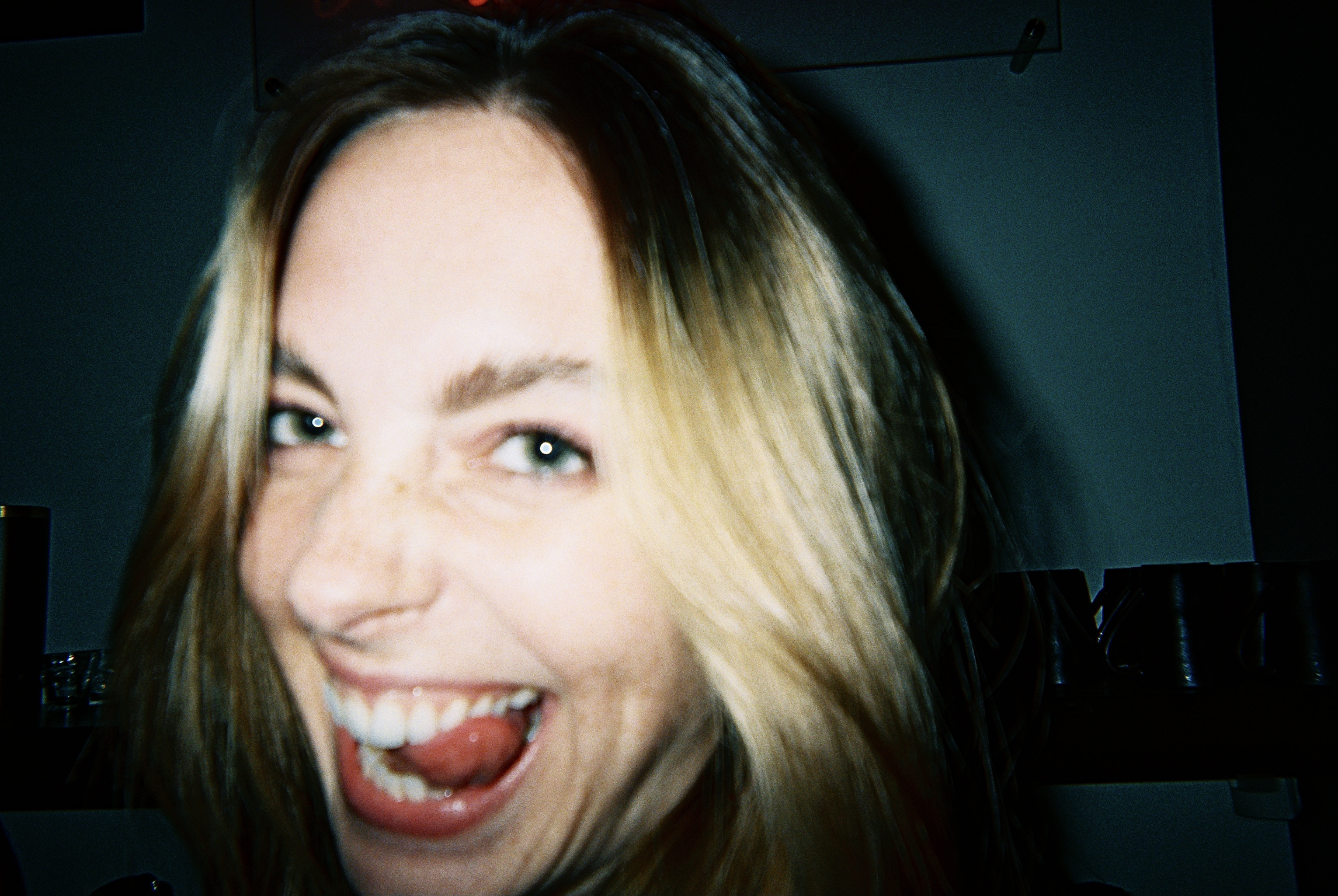 Ivy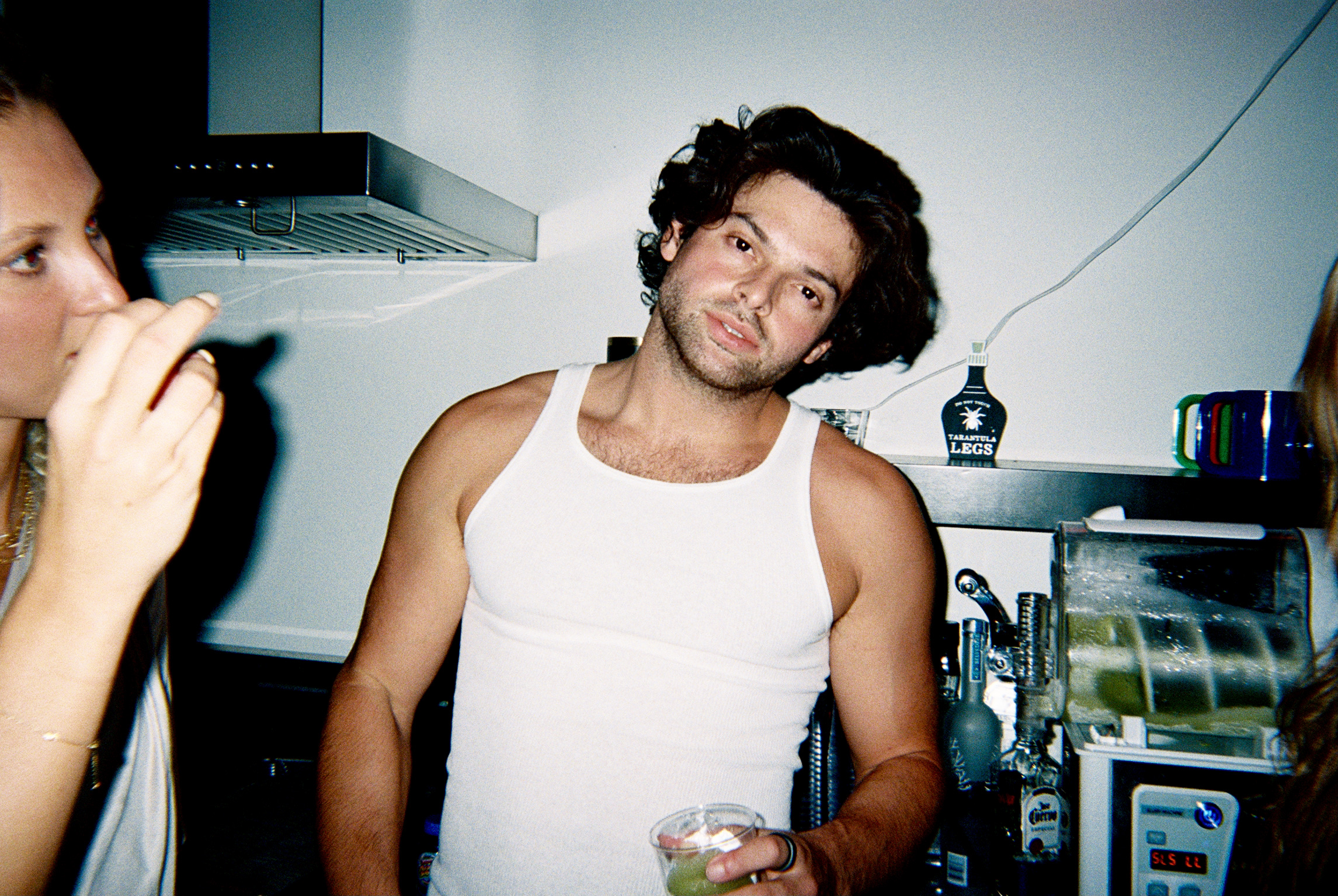 Eli next to the at-home margarita machine. He is comparatively one of the more responsible attendees of Fancy Night and tends to leave offensively early to sleep. Jacquard blazer not pictured.
Danny and Paris…Photo by Paris Mumpower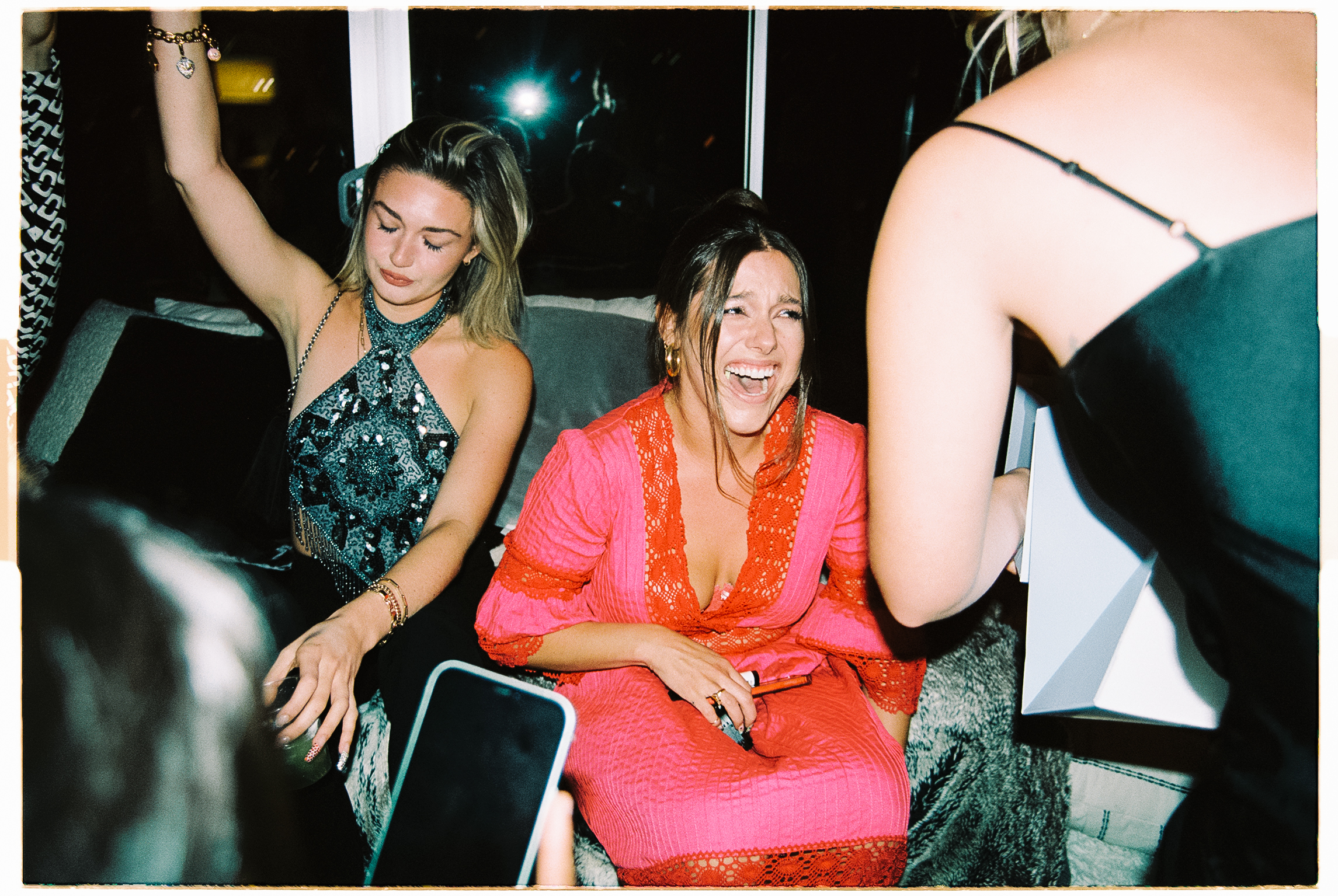 Natasha sobbing again. Caroline getting into it.

Jeremy

Danny and Themba

Billy the Pomeranian
CONNECT WITH NATASHA