THE YOUNG GIRLS OF BURGER RECORDS: 
They put out underground releases from burgeoning artists, provided young bands a place to practice and crash, and much like their shows, drugs and alcohol were available to all ages.
TW:
accounts of sexual abuse/trauma
Few brands have exploded unto the cultural zeitgeist the way Anaheim natives and high school friends Sean Bohrman and Lee Rickard's record label did. The founders of the now-defunct  Burger Records branded themselves as a "borderline-cultish propaganda spreading group of suburban perma-teen mutants." Burger Records became industry wunderkinds almost instantaneously with their carefully curated releases and off-beat approach to the music business. 
In the last week, mayhem was bestowed upon the label when Clementine Creevy of Cherry Glazzer publicly chronicled the years of abuse she endured with ex-bandmate and ex-boyfriend Sean Redman. Clem, inspired by a post by Chloe Raznick documenting her own sexual experience with Redman, recalled meeting 20-year-old Sean when she was just 14 and starting a sexual relationship with him when she was in ninth grade. She discussed his predatory behavior, the unconsenting transmission of STD's, and mind fucks throughout their relationship. 
An onslaught of accusations followed, opening a dam of memoirs about sexual assault in the Burger scene. A collection of these accounts were published through a new Instagram handle, @lured_by_burgerrecords.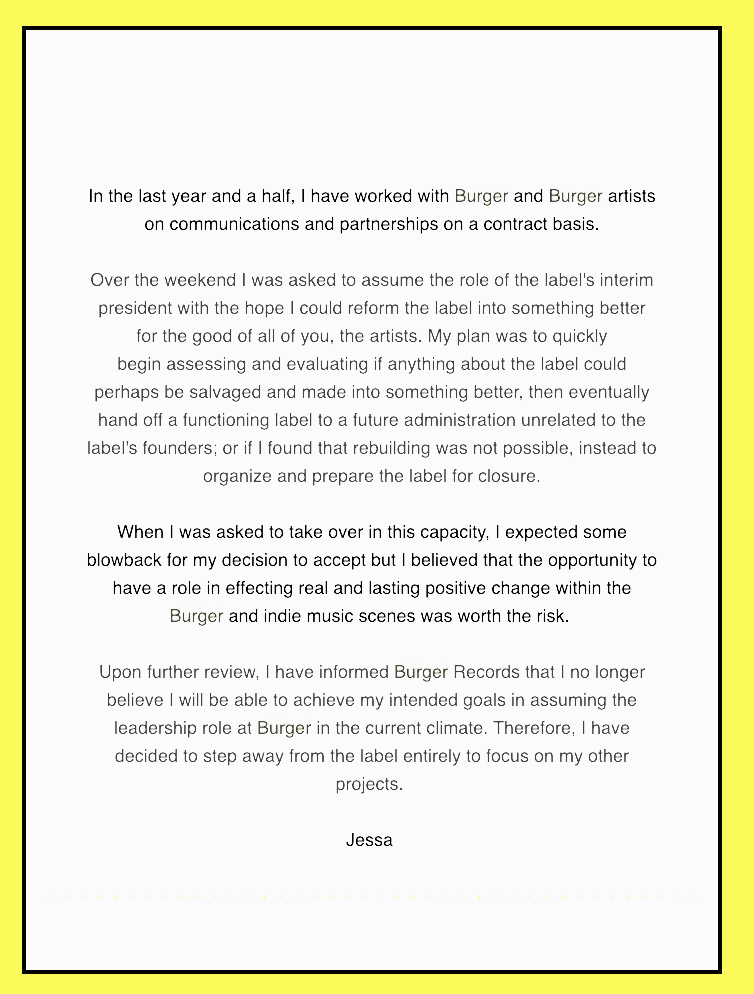 A quick and calculated PR campaign was then executed. First a "zero tolerance" post from Burger, then a statement from Sean and Lee distancing themselves from the artists who had been accused of sexual harassment and proclaiming their commitment to social justice. When they were implicated with their own predatory behaviors,  they began to distance themselves from the label altogether. Sean and Lee issued another release announcing they would step down from their positions anointing multifaceted industry pro Jessa Zapor-Gray as the new head of the label, which was now going to be called BRGR Recs.  
Sophisticated bullet points for change were laid out, including setting up a counseling fund to help pay for services for those who suffered such trauma while engaging in the Burger scene and a plan to move forward with an imprint called BRGRGRRRL to serve women artists and offer up a platform to solely support their growth as musicians.
"There are actual livelihoods of creative womxn who have been deeply affected by this and that's not okay. The reason I stayed was because they don't deserve this. And these girls who were assaulted don't deserve this. They deserve better. I didn't think the idea of allowing this to blow up was better than directly addressing and making an organization take accountability for the problems," Jessa told LADYGUNN. "I had a model of what positive change could look like."
But to many, the Burger shift in strategy felt empty and self-righteous.  "It was interesting how you're going to put out this post having to do with zero tolerance and the predation of minors while referring to yourself as a permateen well into your thirties," Billy told LADYGUNN. "I don't know how those two things can exist at once." They can't, and that is why Burger Records and the Jessa driven initiative for BRGRGRRRL ended in one fiery PR mess early Wednesday morning. 
What looked like a gust of wind blowing down a house of cards was a Richter scale-like-chasm that had been looming over the Burger scene and would soon come crashing down. 
Casey is a native Californian who loves nature, Twin Peaks, and the way Peter Kember somehow makes all the feelings seem distant and close at the same time.  Late last week Casey was just one of the many women who came forward with personal statements on Instagram detailing her Burger Records assaults. She created @lured_by_burgerrecords as a way to help amplify the voices of other survivors of trauma from Burger Records and its roster. 
"Basically Burger Records created this scene. I wouldn't have been anywhere near any of these men had Burger Records not formed what they did," Casey told LADYGUNN. "They had all these spaces. They were everywhere. There was a show at least once a week that I could go to as a teen." 
The beginning of Sean and Lee's relationship was an innocuous cis white male power play: they grew their hair long and started a band. Thee Makeout Party! was a pop-punk quartet with catchy lyrics and beachy harmonies that got them a following in the LA live show scene and indie rock festival circuit. In 2007, Burger Records was incepted as a way for Sean and Lee to put out their music in an affordable albeit practical way via cassette tapes. It was a quirky method that lay the foundation for the brand ethos. Soon they were releasing music for friends like No Bunny and Audacity, and music heavyweights like Ryan Adams. The vested approval of top tier labels and rapidly growing fandom was enough for Sean to quit his day job, cash in his 401(k), and open a storefront in Fullerton, California. 
The Fullerton store was a candy shop of colorful cassettes, bubbly font labeled sections, fluorescent green walls, and rows of obscure indie music. They had a dedication to nostalgia that made the brand approachable and appealing like an indie movie about a record store. Lackadaisical, awkwardly lanky boys wearing band t-shirts that were too small and using phrases like "Far Out" gave the store a coming-of-age aura. It paid tribute to a 70's Cali beach scene and teenagehood became the unofficial mascot for Burger. High Schoolers packed in for shows and merch was commonplace.  Young bands were provided a place to chill, and much like their shows, drugs, and alcohol were available to all ages. 
The brick and mortar became a breeding ground for a new set of elite white rockers, a place where garage punk's spirit was celebrated in all it's disturbed glory. The themes that underlie this scene have long been problematic with its fetishization of minors giving reign to irresponsible teenage boy types with depression and drug problems that don't get solved through legitimate help. Rather, the grooming was intensified through music and fame. Gaslighting soon took the place of affection. 
Now 24, Casey is fully coming to terms with the trauma she suffered as a teenager at the hands of Burger Records. As she publicly shared on her Instagram, she was 17 when she was preyed on by Phil Salina, then 29, of the band Love Cop which was part of Burger Records. He r*ped her in the back of her car a block away from the Fullerton Burger store. She wrote on Instagram, "I now understand I was experiencing a freeze trauma response, even years after it happened." Casey says she has been dealing with the trauma of it all for the past five years and finally wants Lee and Sean of Burger Records to acknowledge the abuse. "Having this experience and knowing that it is rampant hurts me," Casey says. "I feel compelled to bring attention to this hurt because I don't think anybody should have to dissociate their experience and live with feeling like there's something wrong with them because of something that they didn't have control over."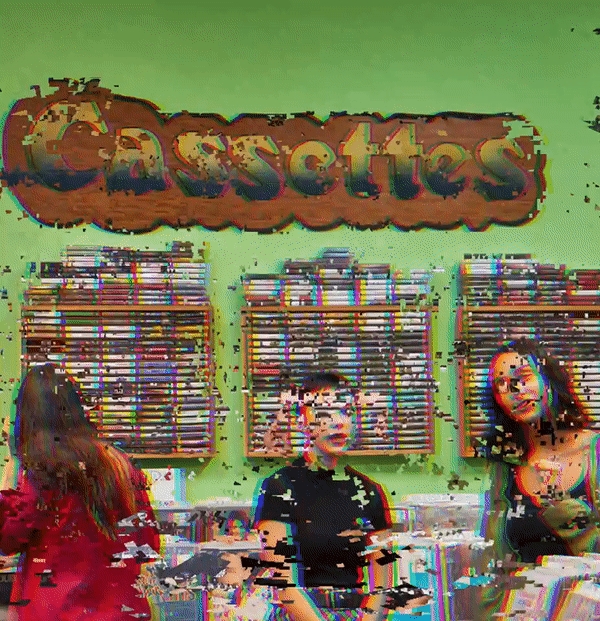 Burger housed a catalog of long-haired indie-rockers with a 13 to 44 type of demographic that spanned years and interests. It was a culture that thrived on DIY, analog music, underground comics, and all the accouterments of cool.  "I was 14 when I went to my first show at Burger Records," says Casey's friend Billy. "I really admired Burger at first because it was a representation of my small DIY scene that I grew up in but on this larger scale."
The "scene" was a record store turned into a makeshift haven for misfits, music lovers, artists, and fans that doubled as a place of business and a convenient space to get drunk with young girls. "These scenes did a really amazing job of mixing adult men, young girls, and alcohol regularly,"  Billy says. "The first time that I ever went to Burger Records I was 14.  I went into the back room. It was somewhere the founders' Lee and Sean hung out with all their friends and other bands. Lee offered me a beer and I said no because I was really scared." 
During the height of Burger Records, there were multiple shows a day. If there wasn't a show there was a party or a casual hangout. These shows were in dirty warehouses and all had a back room. According to Casey, the entire store was alluring. "It looked cool. It looked like somewhere I wanted to be at the time, aesthetically."  There was the famous leather brown couch, cats lying on the records, and dudes smoking weed. It was all branded as casual, just boys being boys. But these boys were 30 years old and drinking with 14-year-olds. Billy remembers the room back in 2011: "there were a lot of couches, it was dark, and I remember there being a VHS player and lots of trinkets. Looking back it's like this is a little kids room that these grown guys are hanging out in with teenagers drinking beer."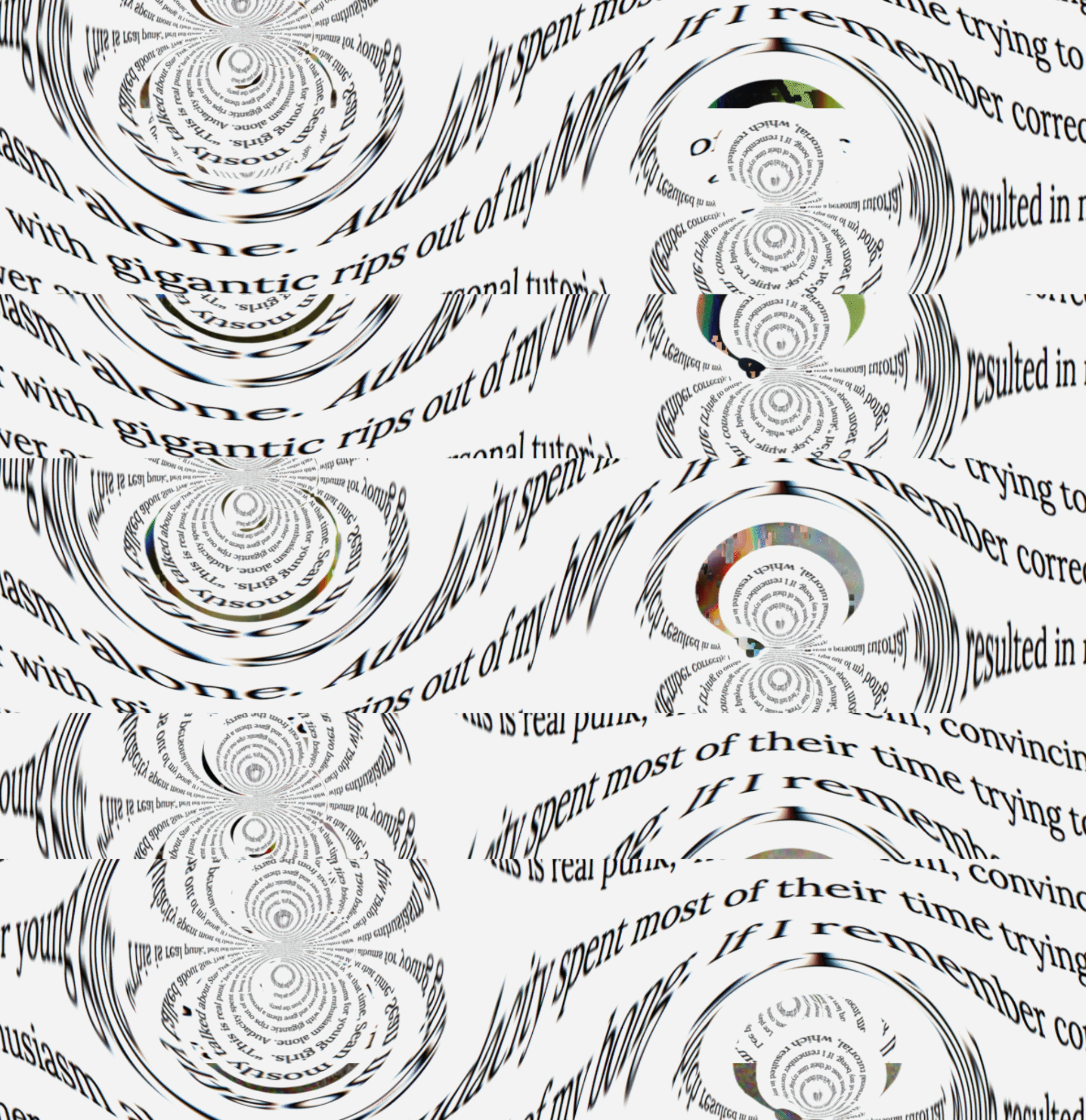 The grooming goes deeper than all age shows and grungy garage bands. It was the overall branding of an arty boi culture of men who would never grow up and loved teenagers. "These young men learn how to sexually coerce women," Billy says.  "They know how to manipulate and gaslight, modeled after older people in their scene. And once they get older they start doing the same thing but to younger girls." The back room was never anywhere you wanted to be, it was somewhere you ended up, refusing beers and offers of bong rips, waiting for your ride to drive you home since you were too young to get your license. 
In conversation, Casey says multiple people who were part of the Burger scene recalled being sent weekly instructions. In messages sent to @lured_by_burgerrecords, a former player in a Burger band wrote,   "Sean used to send out regular instructions for bands. Stuff like encouraging you to share Instagram pictures of your band, going to the movies because fans want to know what you're doing when you're not on tour. But down to keeping your love life more private so that kids think you're more available and interested in them. To smile and flirt back with these poor children." 
From the likes of predators such as Ryan Adams of Phoebe Bridger's "Motion Sickness" and the "quirky-cool" personas of Ariel Pink and The Growlers,  Burger Records is familiar with scandal.  The lead singer of SWMRS Joey Armstrong was just accused of sexual assault. The Growlers lead singer Brooks Nielson recently found himself in hot water for an interview that was published in LA Record back in 2009 where he mentioned sixteen-year-old girls on three separate occasions.  And while the accusations are not new, hindsight sure does feel 2020.  
"We've been pushed out of this scene," Billy says of his and Casey's personal experiences with Burger. "We've been de-platformed simply by the gatekeeping of these men that it's actually sick for them to be able to just delete [everything] as if this is just a joke. What we want moving forward is to be taken seriously and to have these accusations acknowledged. It's not just the bands. It's so interwoven into the fabric of the establishment itself." They want transformative justice.
When Jessa stepped into the role of interim president she hoped she would be able to achieve that. Through conversations and listening to accounts of women in the scene, she wanted to implement systematic change not just at Burger but within the entire industry. BRGRGRRRL was incepted with the idea to give a dedicated imprint and voice to the boys club that had been Burger. 
Jessa did not want to do press interviews or even be on the record – afraid that anything she might have to say would take away from the message of the survivors and paint her as a victim. 
"I knew that people were going to be unhappy," Jessa told LADYGUNN. "But I also know that there are so many bands on Burger, many of them are innocent of any of this, and I don't want to leave those artists with a legacy of being a band on a label that closed down over widespread sexual and harassment allegations. That's unfair to them."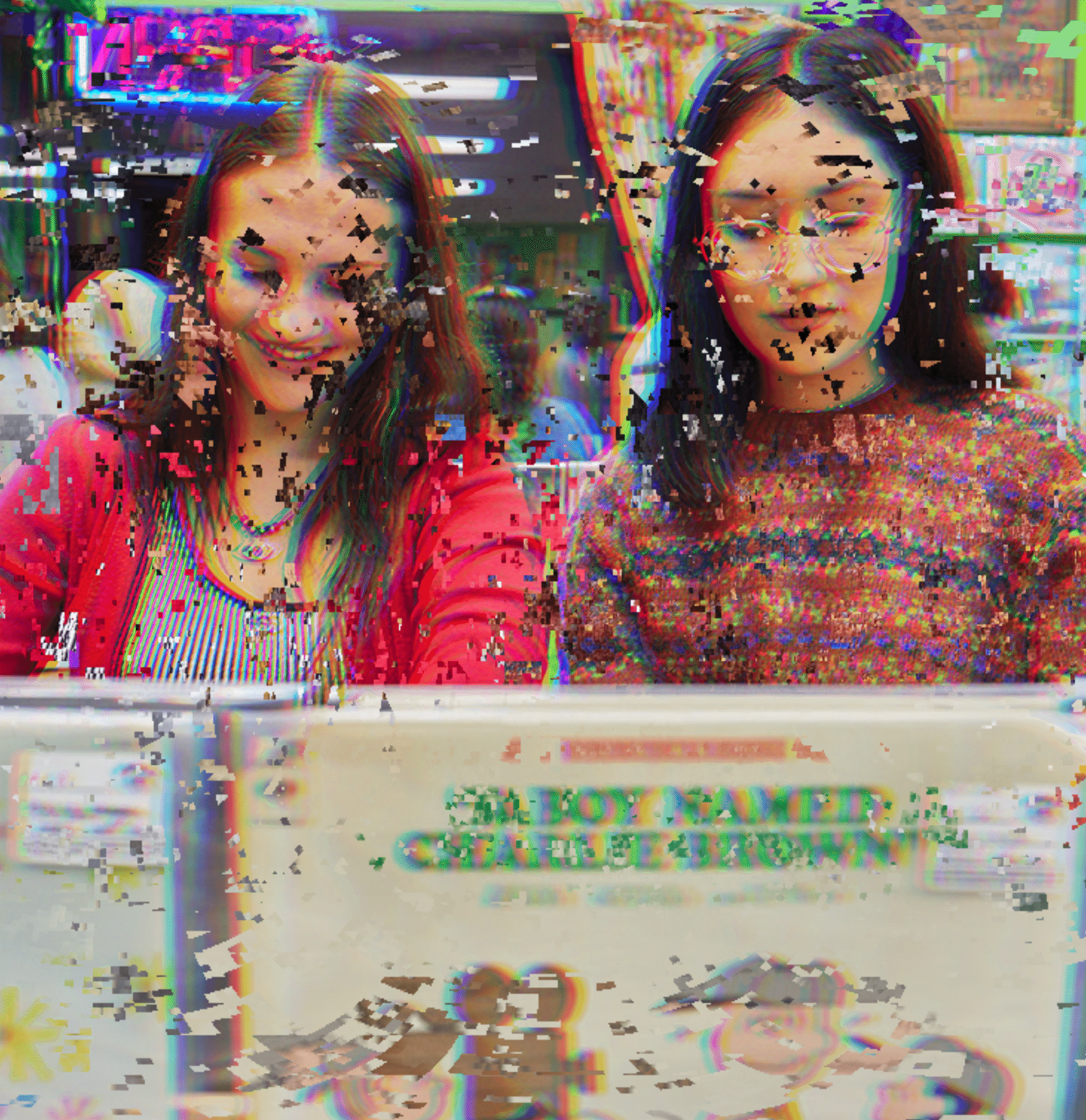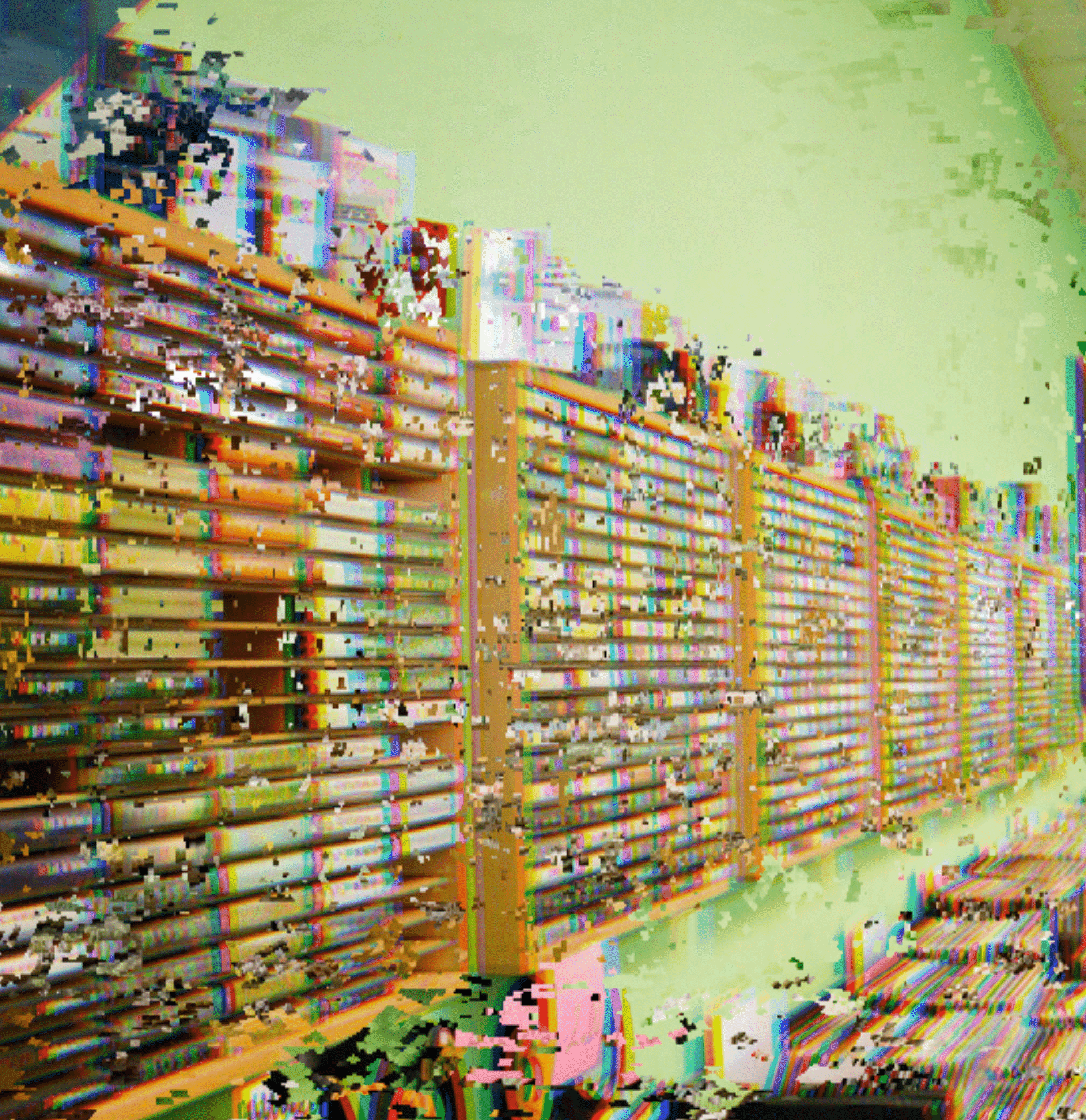 A year and a half ago when Jessa began working with Sean and Lee she probably didn't anticipate being stuck behind the wheel of a crashing car. She never anticipated how far the abuse reached. She didn't predict her business savvy pivot to end a widespread societal problem would place her in the firing lines of cancel culture, seeing everything from her professional to personal life become a dartboard on the internet. 
LADYGUNN reached out to Sean but he did not offer a comment on the record.
A close friend of Jessa describes the fallout from behind the scenes, "What's noble about knocking someone down who's trying to make a change because you'll only  be happy if the house has burned down with the particular brand of matches you requested." Jessa has since terminated her plans to restructure the label choosing to focus on personal projects.
Casey has received an outpouring of support from survivors around the country. Whether they were engaged in relationships with 30-year-olds at the age of 14 or harassed on social media for nudes, all of these young women have one thing in common: They felt lucky to be in the midst of Burger Records. "That's the way it was set up – to be cool. It wasn't something that everybody was going to do. If the show ended and you were cool enough then you were invited back to hang out there." Being invited to the back room and offered a beer was an invitation to Burger court. But looking back, everyone who went in the back room left with regrets or shame. 
Some people in the music scene, like Cecilia of Gothic Tropic, are also using their platforms to amplify the voices of survivors. "[Burger] creating this cultish mentality was exploiting the fact that these kids were looking for community," Cecilia says. "These guys really looked young. That's how they tricked the girls." Cecilia, like Casey, is working to provide resources for survivors and is attempting to get Lee and Sean to hold themselves accountable.
Jennifer Clavin, one half of Bleached which formerly performed in the Burger scene, was one of the artists that came forward with a statement of solidarity. "I  just want to understand how men are going to take accountability now that everyone's more aware of this," Jennifer told LADYGUNN. How are we going to move forward and trust that men can take accountability and that friends of these men aren't going to be enablers? What's the next step? That's a discussion I want to have. In 20 years you don't hear the exact same story again."
Now, Burger Records is attempting to disappear – they have deleted all social media, taken down the website, and are revoking comments. But while Burger Records might be dead, the trauma is still very much alive.

story  / Koko Ntuen + Sam Berlin 
A list of resources is available below:
The Sexual Assault Resource Guide 
The National Sexual Assault Hotline 
Abused Deaf Women Advocacy Hotline
Plain-language legal information for victims of abuse