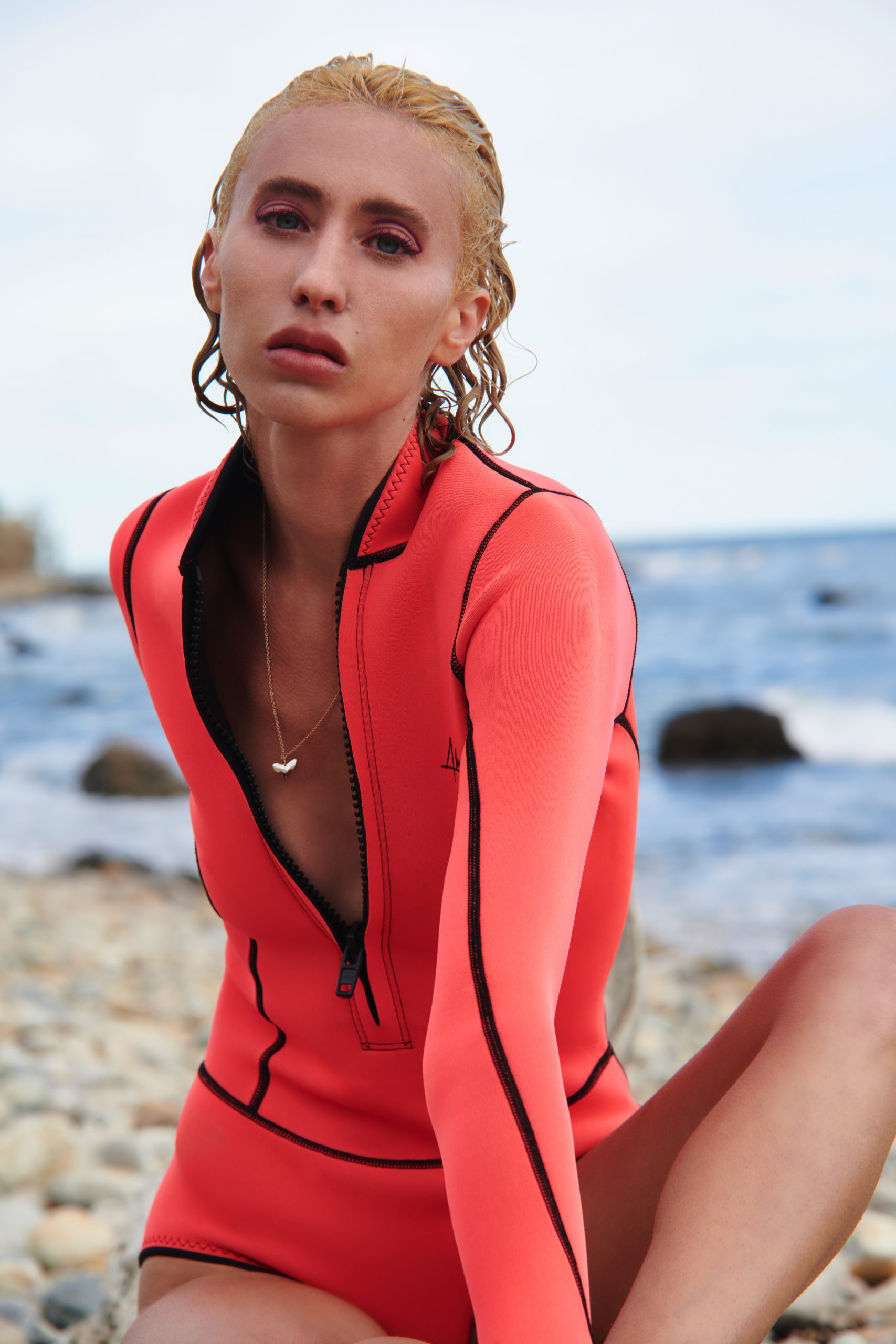 Drue de Milo is a native New Yorker who's been sharing her gifts with the world since she was just a child. 
At just eight years old, the classically trained ballerina — who also received voice training from an opera singer as a child — landed her first dance audition. By the time she was in middle school, the ingenue was attending Manhattan's Ballet Academy East. Switching to an acting degree for college, de Milo attended the Tisch School for the Performing Arts, while simultaneously working as a hostess at New York City's famed downtown hotspot The Box. There she hobnobbed with the chic and influential crowd who populated that club, which ultimately pushed de Milo toward a career as a singer/songwriter. She graduated, moved to LA, joined a blues-inspired rock group, realized it wasn't for her, came back to the Big Apple, and began releasing songs on her own terms. Her 2019 single "Psycho Heart" has over 100K plays on Spotify alone, and her latest single, "Drowning In Paradise," was touted by Wonderland magazine as a, "slow sexy song… an ode to being consumed by love and 'drowning' in emotions." Her songwriting style is romantic and dark at times, and compliments her strong, layered vocals well.
With her many talents, winning looks, and soulful lyrics —  not to mention more singles to come in the coming months — Drue de Milo is set to take on the rest of 2020 with gusto.
Here, we speak with the singer to discuss inspiration while in quarantine, what she wanted to be when she grew up, and the future she's hoping for her hometown of NYC.
How's your quarantine been going?
My quarantine has been interesting. It's funny, last summer, when I wrote my latest single "Drowning In Paradise," I had written a note to myself. It said, remember: the ocean and life are similar, in that when we're in it together, we're also in it alone. And then quarantine happened, and it was like, okay, yes, we're all in it together, but we're also in it alone. But my time has been enlightening. I've used it to explore new inspirations and play around with my music writing, while also getting to know myself better.
I've noticed many artists are saying they've actually been feeling a lot of inspiration while in this state of solitude.
Absolutely. Me as well. There aren't as many distractions. Things become really clear. You know, I had a few fantasies of hobbies that I would try to take on during quarantine when it first started, but I tried too much. And in the end, I always ended up returning to music, returning to writing and refining my craft. I've also been doing a lot of meditation and movement and listening to new sounds.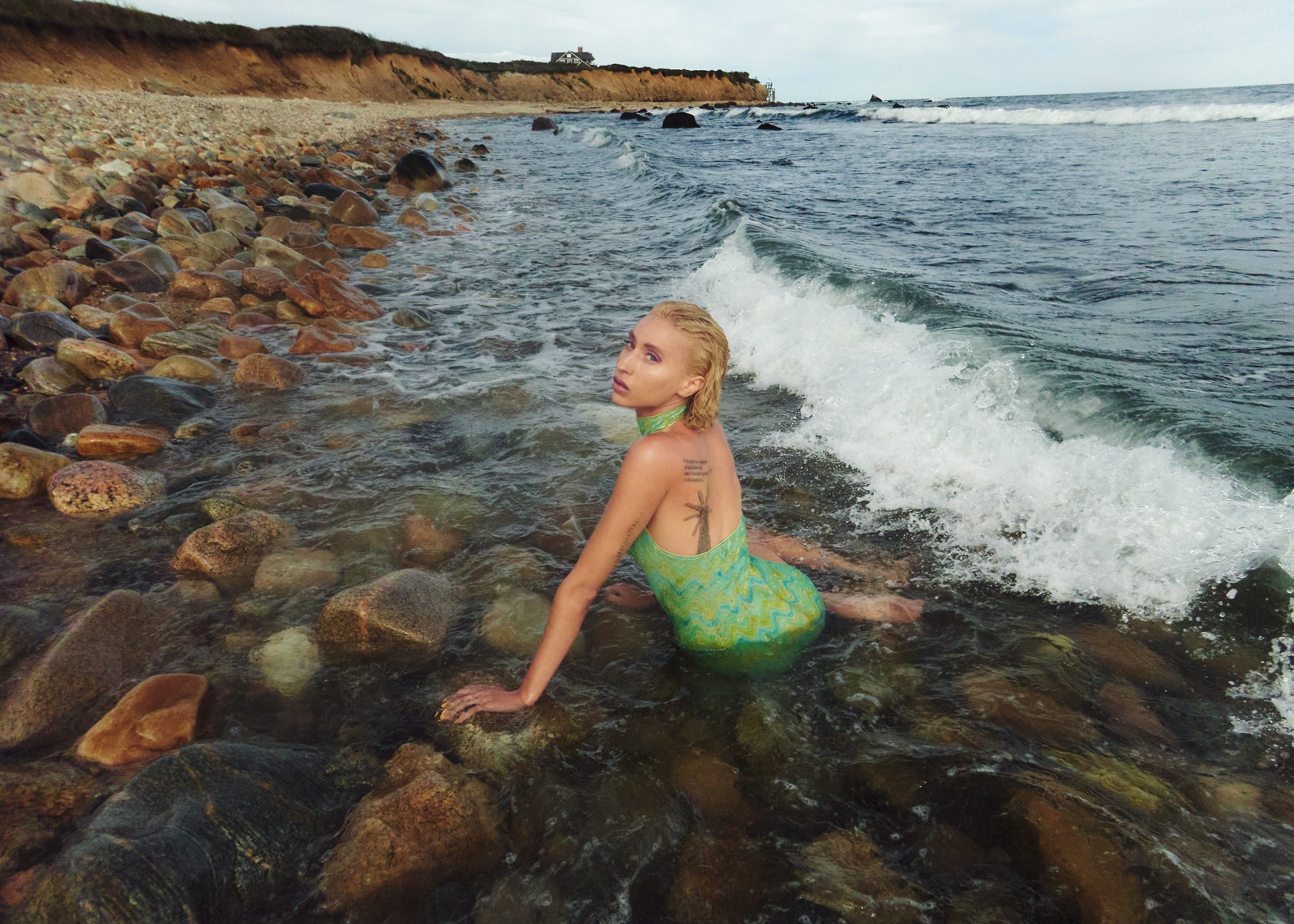 You've been in the arts most of your life in one way or another. What do you think keeps you creative?
There's inspiration everywhere. I feel like I'm always facing a new challenge, or having a new discovery. I feel like the human condition is that there's always a new lesson to learn, or a new emotional challenge, or a new celebration. So long as there's life, there's a story to tell. On a daily basis, I'll likely encounter a new person or a new challenge. And then I go, how do I work this out? And for me, the way that I work those kinds of things out is through music and through poetry. 
What did you want to be when you were a kid?
A rock star!
Good answer.
When I was five years old, I told my grandmother, when I grow up, I'm gonna be a rock star and marry a basketball player!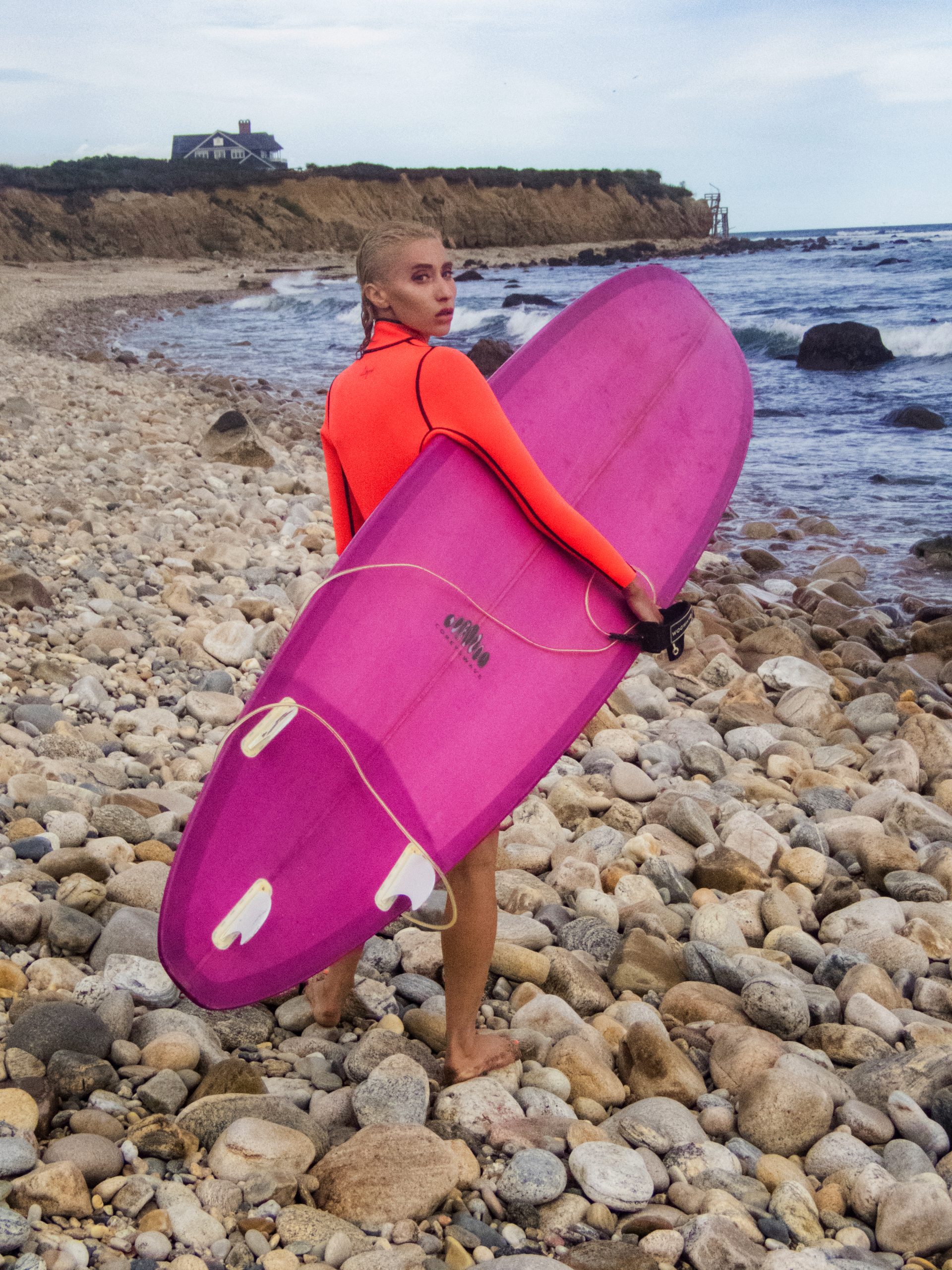 I want to dig a bit into your singing, because you've been involved in many different creative disciplines throughout your life, including creative dance, ballet, acting, and hosting. How did you build up your vocal skills, even as you were involved with all these other endeavors?
Oh, that's a really good question. Well, my first vocal coach was an opera singer. He really told me to approach singing like a physical experience, and I remember him saying, if you ever sing really perfectly, you'll pass out. And so I took that to heart, to be honest. I let my body do more of the work. My vocal warmups usually include push ups, maybe going for a run outside. I have a treadmill in my house, and so I like to get on the treadmill and sing. I was always singing when I was a kid. And especially because my first vocal coach was an opera singer… It's kind of like, if you learn the foundation early, then you can do whatever you want with your voice. And I learned to sing gospel music also. I was obsessed with the blues, and I really liked Celtic songs. All these different harmonies. Like, what would happen if I sing a pop song, what would happen if I sang a rock song? Like, where in my body will I have to put that? And you haven't got to answer your own question.
Speaking of inspirations, I know that surfing and the sea in general is a major inspiration to you. You even moved to Montauk so you could surf all the time. Tell me what it is about the ocean that inspires you so much.
I really love the ideas that come from contemplating the ocean. Water is unpredictable and also reliable. And so on any given day, you know it's going to be there, you know it's going to do its thing. But you also don't know exactly what that thing is, or what you might get from it. I always find that when I get in the water, it'll give me what I need that day. If I'm surfing, maybe what I need in life is a slap in the face, and the waves will somehow get that. Or if what I need is a long, beautiful ride, it'll give me that. It's a versatile inspiration. There's both this sense of peace, but also, danger if it is not respected.
What's your sign?
I'm a Capricorn!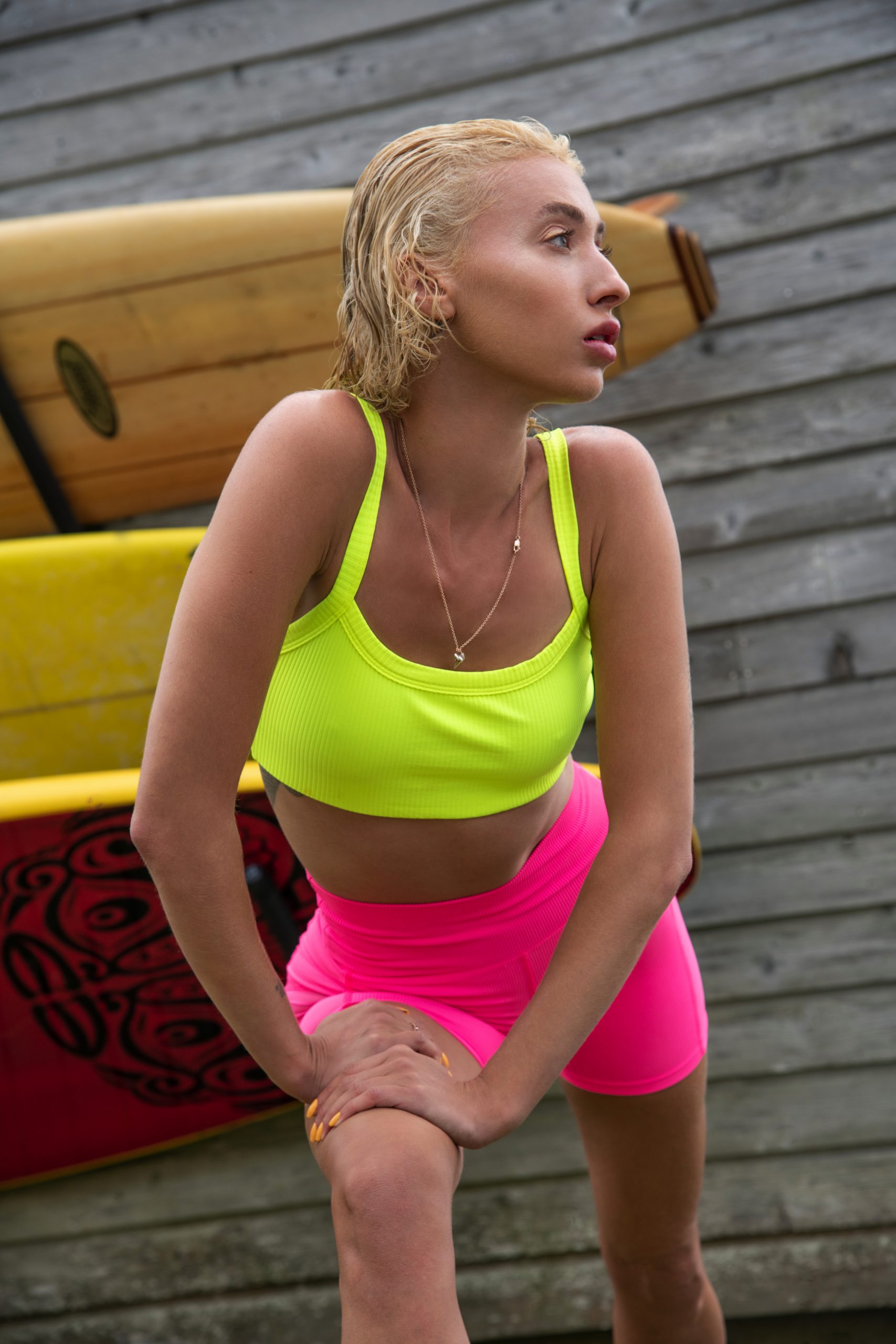 You're a New York native, and you've lived and worked in the city for years. How does it feel to see your home in such a dire place as it is right now?
It's bad. Look, I haven't been in the city consistently throughout this. So I'm included in the people who left the city group. But also, I do feel like NYC is eternal, and I'm absolutely hopeful for a resurgence. It's pretty amazing when you see people outside, so many cafes and restaurants have opened up on the streets… I feel like I always heard people say things like, "when I was in New York, it was really cool." But I don't ever see New York not being cool, ya know? Even now, it's somehow cool.
Even now.
And New York actually has that same feeling of, we're in it alone, but we're also in it together.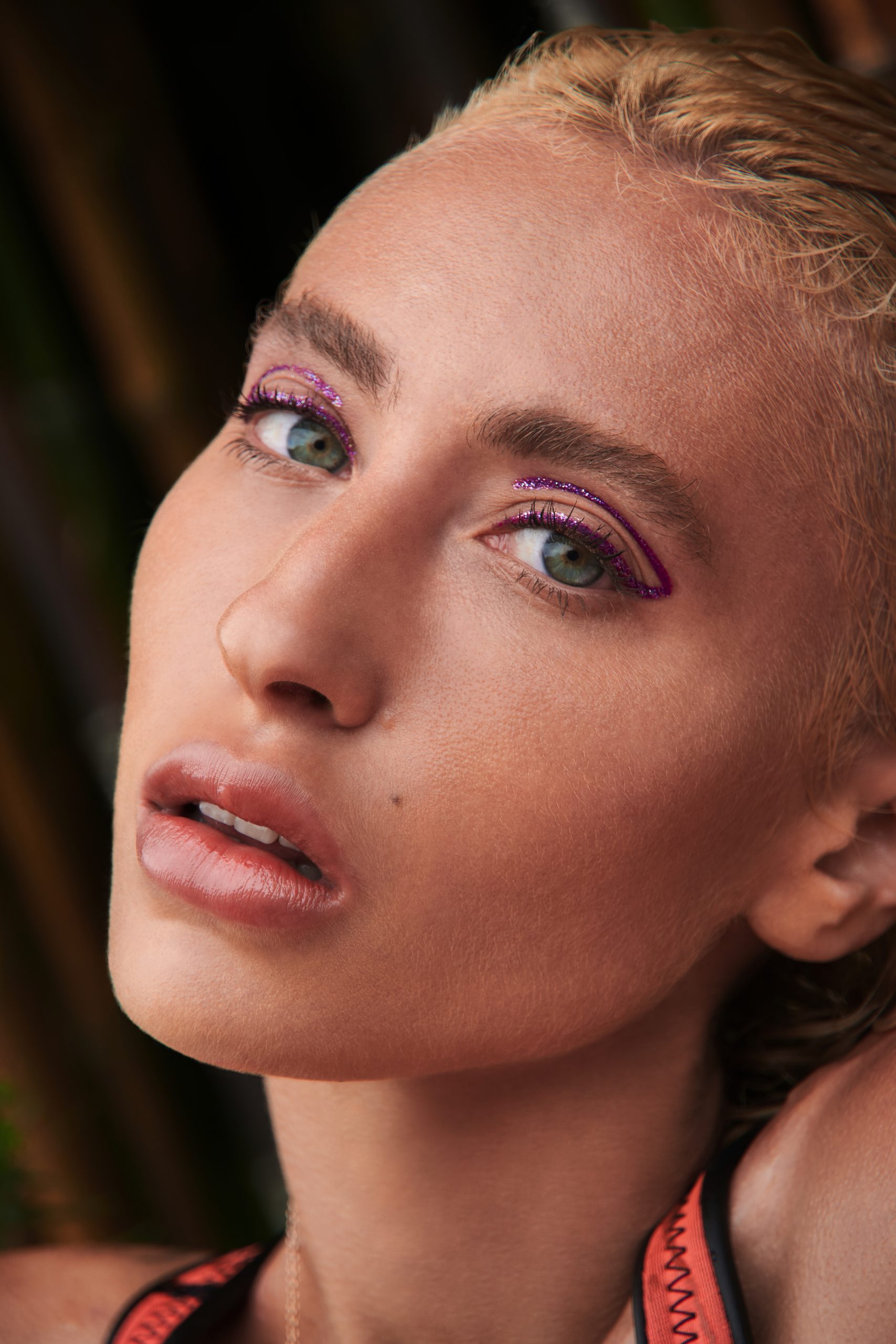 Totally. What do you hope for the future of New York and specifically for it's creative individuals and businesses?
What I really hope for New York is more space for independent artists, and a resurgence of that kind of energy. You used to read it in the New York Times all the time, articles about how the city has become so corporate, so Disney. What I would hope is that a new life and new breath is given to artists and creatives, and that we de-corporate it.
Where do you see yourself in five years?
Well, in fact, by five years, I'd like to have a few albums out. The ultimate goal has always been to do a concept album with a full visual portion. I would love to do a feature length pop-orchestral film that has a full narrative behind it, like a movie that is also an album. 
And before we go, who do you feel you create art for?
I try to sing to myself at 15 years old. I definitely make art for the girls out there who feel misunderstood, but who want to find their place in life, and are just experimenting with fashion and sounds and nature. Maybe they're not 'cool' because they don't conform. But when they grow up, they will be cool. I definitely had the experience of wearing snakeskin pants to school that I thought were amazing, only to have my friends, who were popular girls, not let me eat lunch with them because I was wearing those pants. So I'm singing for the young girls who might come off a little strange to some, but are actually amazing people.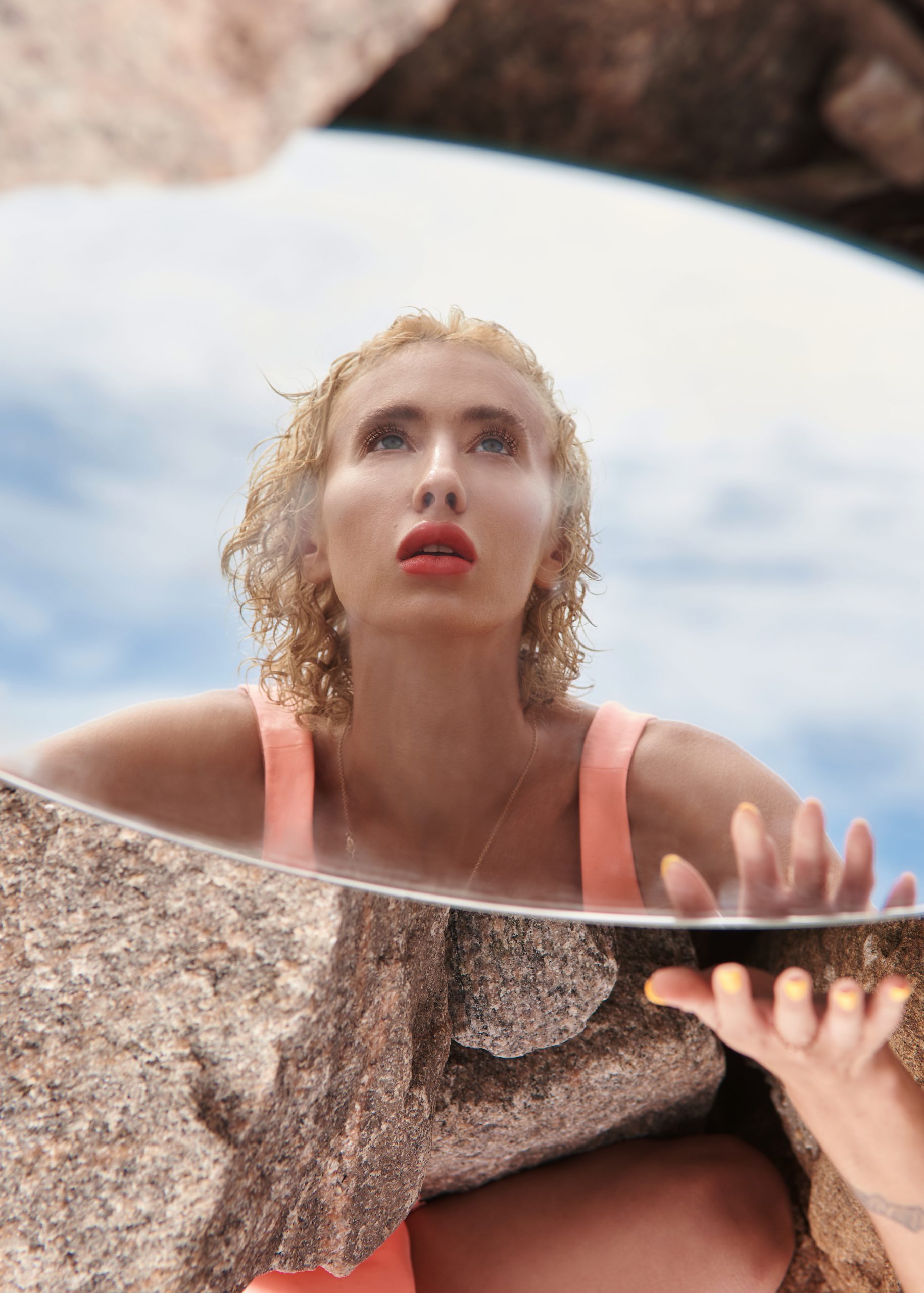 CONNECT WITH DRUE DE MILO
INSTAGRAM // YOUTUBE // SPOTIFY
photos / Jena Cumbo 
hair and makeup /  Natalia Thomas 
story / Alex Blynn