DOV is a powerful artistic transplant from Tel Aviv to Brooklyn, blending alt-pop sensibilities with various other eclectic influences to explore the many aspects of his life as a queer and Jewish immigrant. The son of a Left-Wing political activist, DOV left Israel behind after feeling like his life as a queer liberal musician and artist came into conflict with the backdrop of his home city.
For his newest release, DOV and recording artist Tesha have come together for a profoundly beautiful new single titled "Hold You Down." The song is a collaboration between the two souls, who found comfort in making music together after experiencing the loss of loved ones. DOV lost his mom in 2021, and Tesha lost both of her parents a while ago. The song is a powerful expression of grief and loss, and it is a testament to the healing power of art.
After releasing his EP, DOV wanted to create a music video for "Hold You Down" to visually convey the grief over the loss of their loved ones. The video features a voguer named Josiah "Aries" Martinez-Wade, who represents DOV's mother. The video is inspired by the art of voguing, a type of dance that originated in the African American and Latino LGBTQ+ ballroom scene in New York City in the 1980s. It is characterized by sharp, angular movements and poses that are inspired by fashion magazines and runway shows.
For the music video, DOV handed the creative rains over to director Jean Charles Charavin who started from the concept of grief to develop a cinematic performance piece to convey the unbearable, saying: "I crafted a disjointed story between a fiction film and a dance to represent the emotions that can follow after a period of mourning. Moments that are both hazy, surreal, and extremely intense. For me, dance is a poetic way to tell a lot of things. The film does not seek to convey a specific message or build a very linear narration. Everyone can find their own interpretation and understand what they wish. It was important for me that the film remained poetic and open to interpretation."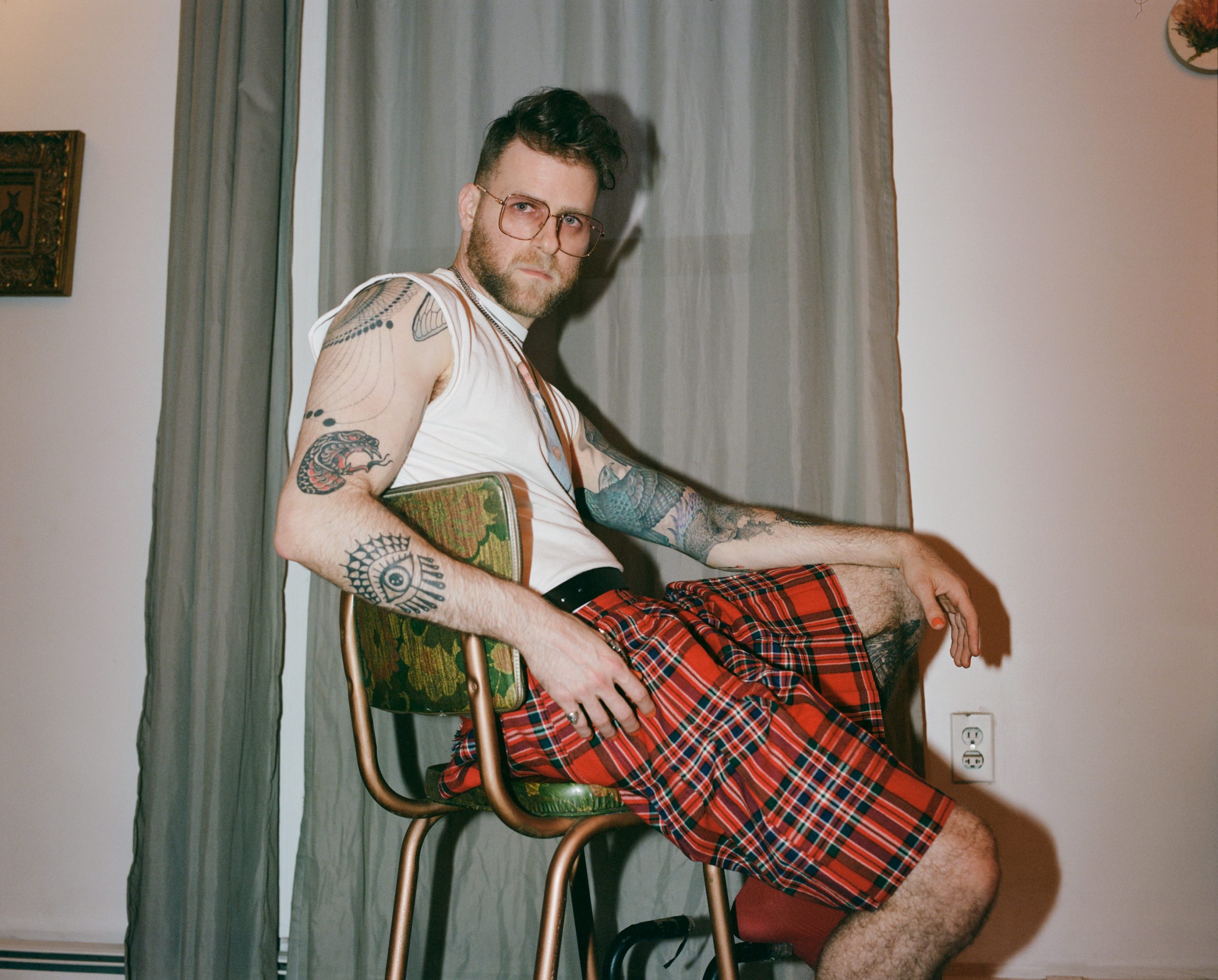 Skirt pics credit: Gili Benita Plant photo credit: Oscar Ouk
CONNECT WITH DOV