Don't ask Ally Brooke about Fifth Harmony. The question has already been answered for her over 6.5 million followers on Instagram and her rapidly growing TikTok account. Following the group's decision to disband, Brooke continues to have a successful solo career and has collaborated with A$AP Ferg, Tyga, and earlier this year, the legendary Carlos Santana on songs that you can hear on global charts. Her diverse and eclectic sounds transcend bubble gum pop. Ladygunn caught up with Ally Brooke for an exclusive interview to find out her thoughts on the Latin influence (she's a proud Tejano artist from San Antonio, Texas), and what's coming up next. In the '90s, we saw the "Latin Explosion" with artists like Shakira and Ricky Martin making waves on the US pop music scene, but a bit of a lull in the ensuing years, until the more recent arrival of artists like Karol G., Bad Bunny, Maluma, each of whom has become successful players in mainstream US music culture. Brooke doesn't see this as a next wave or comeback of Latin artists, but rather a continuation. "We have always been around and I am very grateful that we are bigger and seen more than ever!" Brooke tells LADYGUNN. 
Her music not only has global reach, but she also has a hardcore fanbase in the LGBTQIA+ community. She's not only seen as an ally but demonstrates her support by performing in Pride celebration events for her fans. Beyond her symbolic support, she believes that the community connects with her and her music, Brooke cites the liberating power of her music and her own affection for the community. "I love the LGBTQIA community and always will! I am so happy that they do [appreciate me]! My music is freeing and anyone who listens brings me so much happiness!" Perhaps queer listeners were hooked on the freeing idea of the refrains of "All Night with Afrojack," which Brooke collaborated on in 2020: "we can keep on dancing all night."  Uplifting and dancefloor ready, songs like this are what people are craving, especially as we emerge from the pandemic. 
And how is Brooke doing, coming out of the Covid era, having jumped right back in with a grueling schedule? How does she ensure balance in her life and self care? " Just surround myself with my favorite people. That's how I get to maintain and balance my daily day work with a healthy routine.  It's important to be around those who support you and give you love. My people have given me so much." Maybe part of that balance is achieved because she feels grounded at home "I feel most at home at my home with my loved ones. The beauty and radiance I feel is unmatched."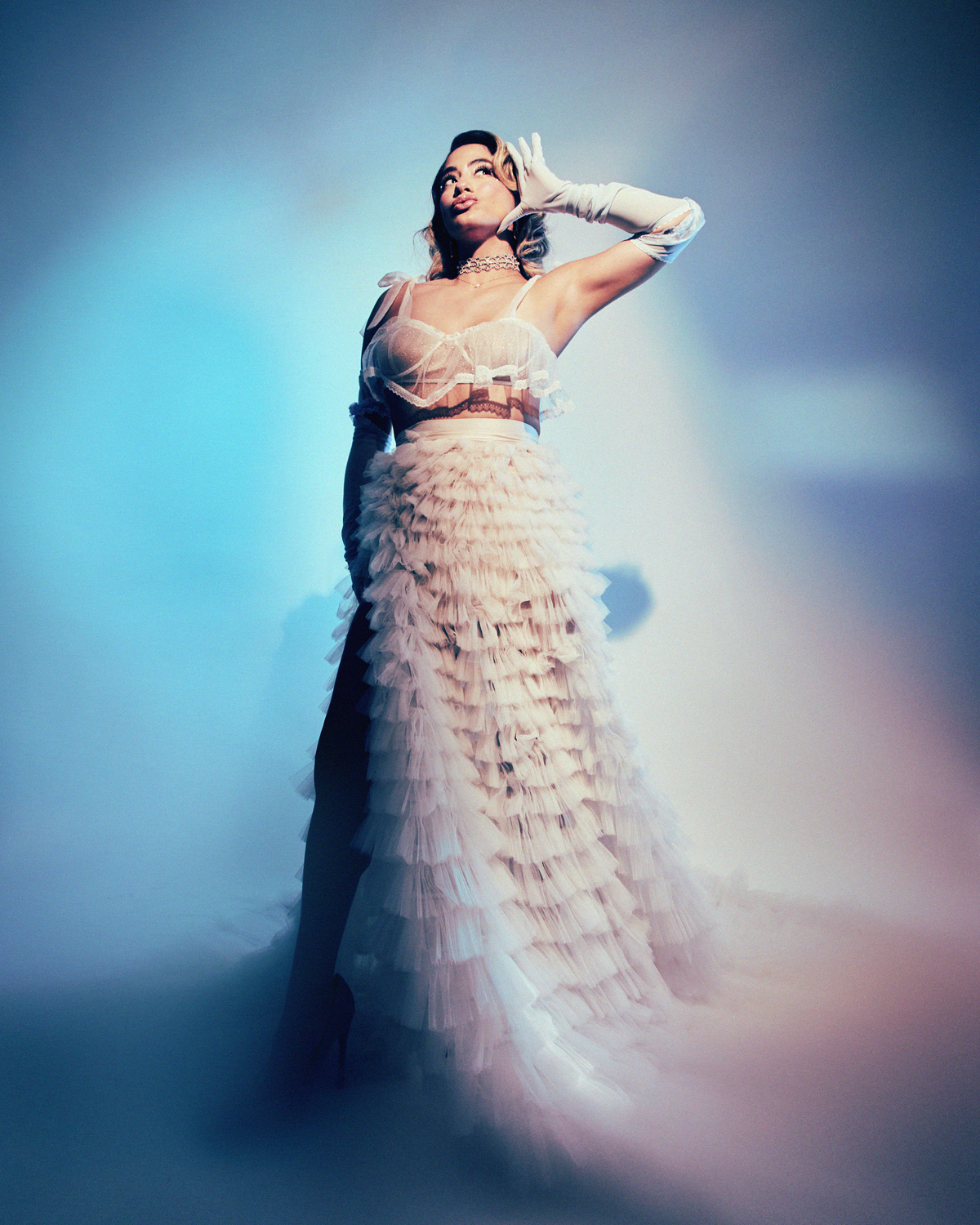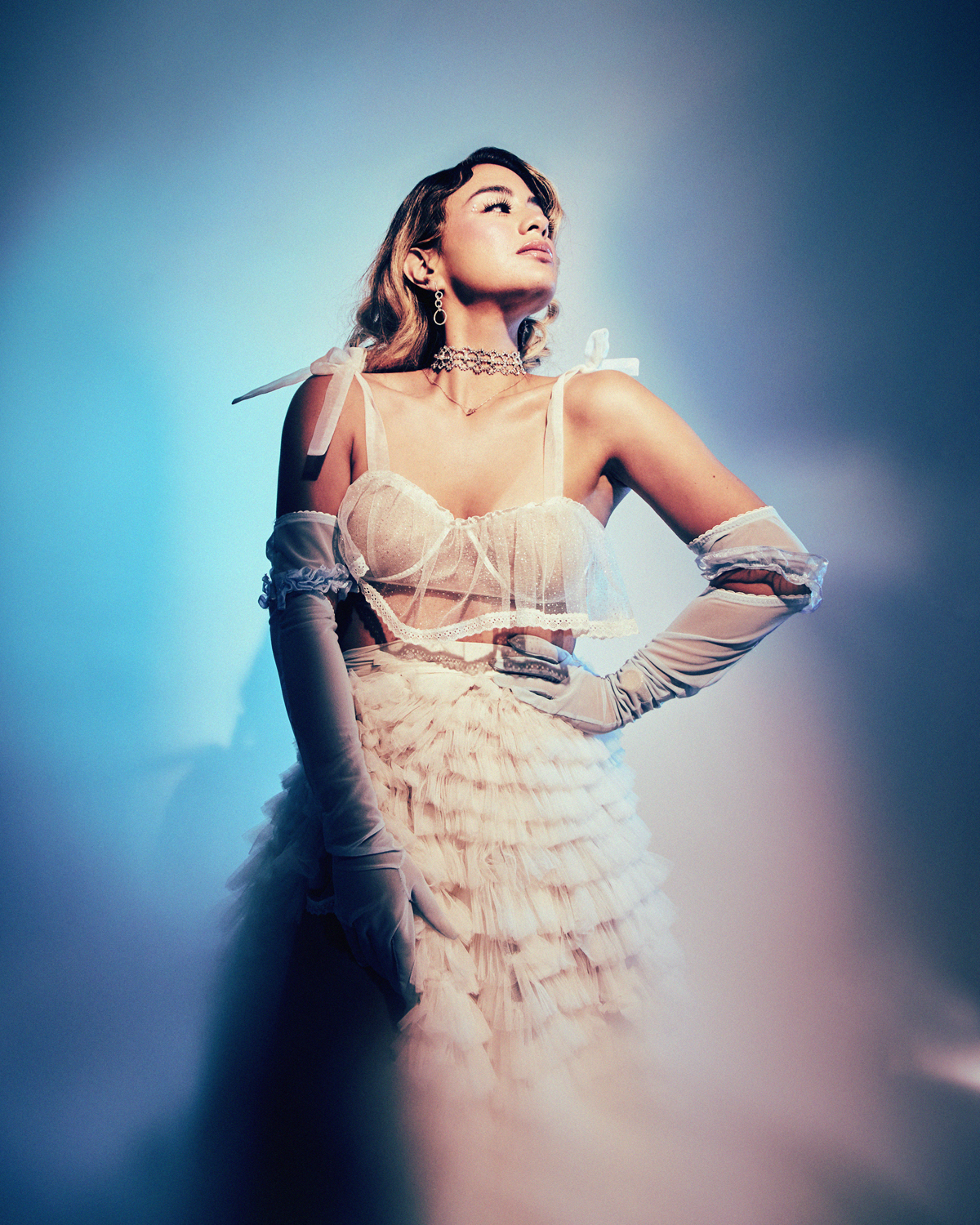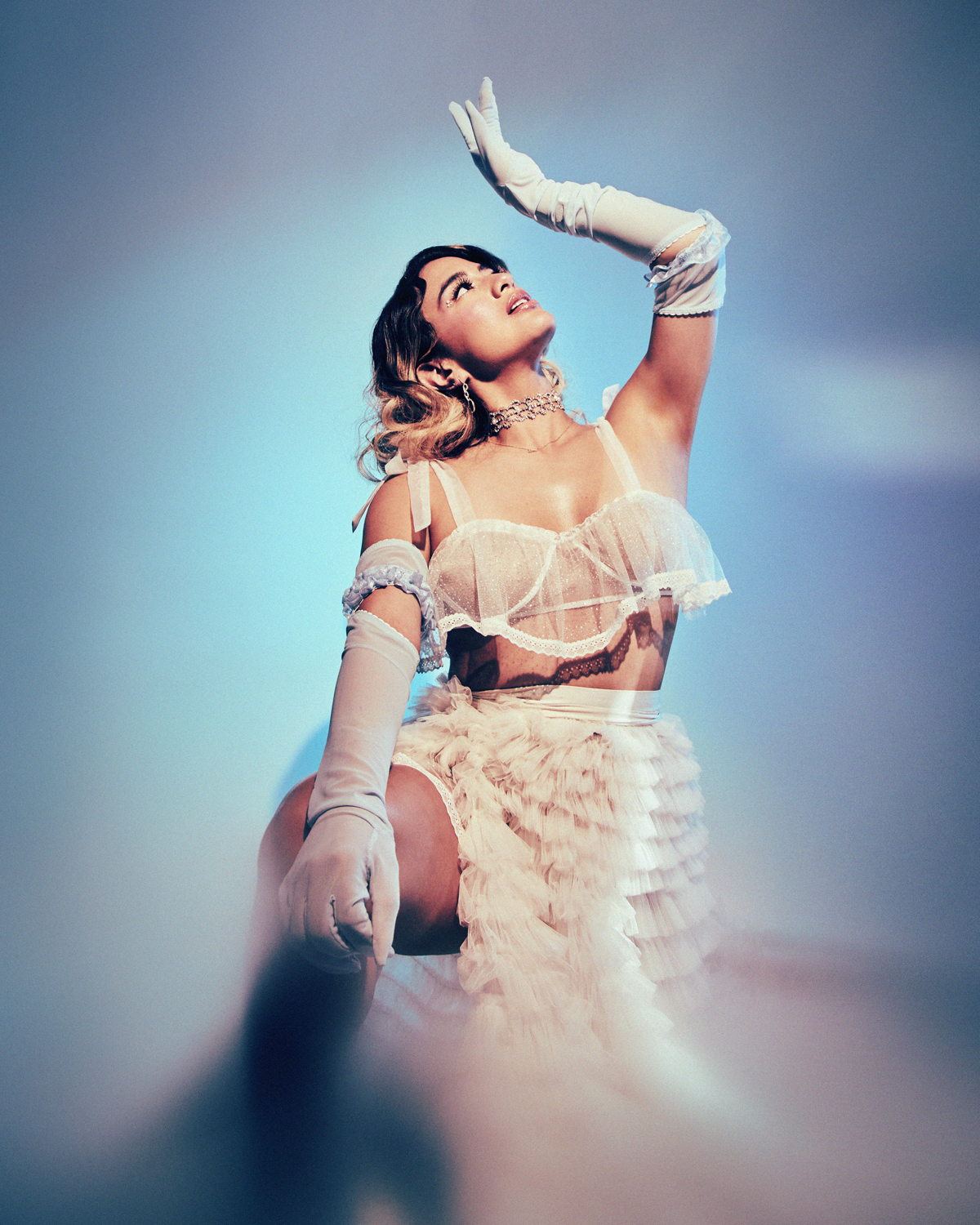 Brooke is working on an album tentatively to be released early in 2023 that is causing much hype among fans and audiophiles. "The excitement behind that is beyond words for me. Expect to see a lot of fun and exciting features," she teases without going into much detail. With some prodding, Brooke shares that we can expect "ranges of all types of sounds. Pop, Latin, urban – a mix of everything." I have so many favorite songs this time around! Can't wait." Can we expect more dance music/hits from her? "Yes! Get ready to dance," she says with excitement. 
Brooke shares that she is most looking forward to going on tour once her new album drops. Before that, however, she is planning to go on an autobiographical speaking tour. "I am working on a tour where I'll be speaking and sharing my story with people in a way they have never heard before. Since the beginning of my journey, and my struggles, I have had music as my savior. I will talk about my mental health, religion, and much more. I am very excited to be able to share my story and hopefully be an inspiration to others."
We look forward to Brooke sharing parts of her Texas upbringing, such as the sounds and artists of her youth who influenced her development as an artist. "I had many types of music playing and there were so many sounds that influenced me. I gravitated toward real music and entertainers." One of those entertainers, we are told, is fellow Texan Selena Quintanilla. "'I could fall in love' is one of my favorite songs. I love the music, the lyrics, and everything about it. Falling in love is indescribable."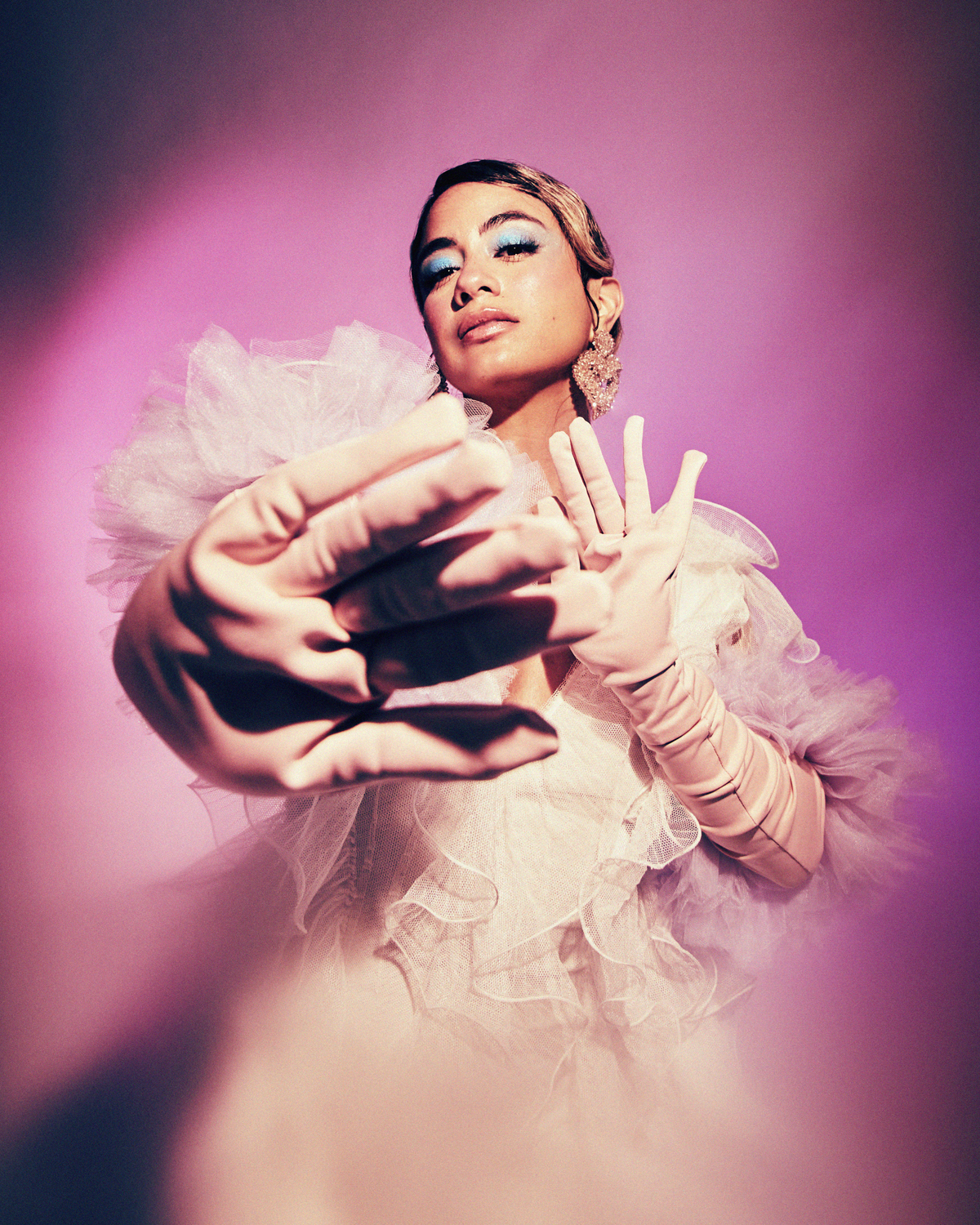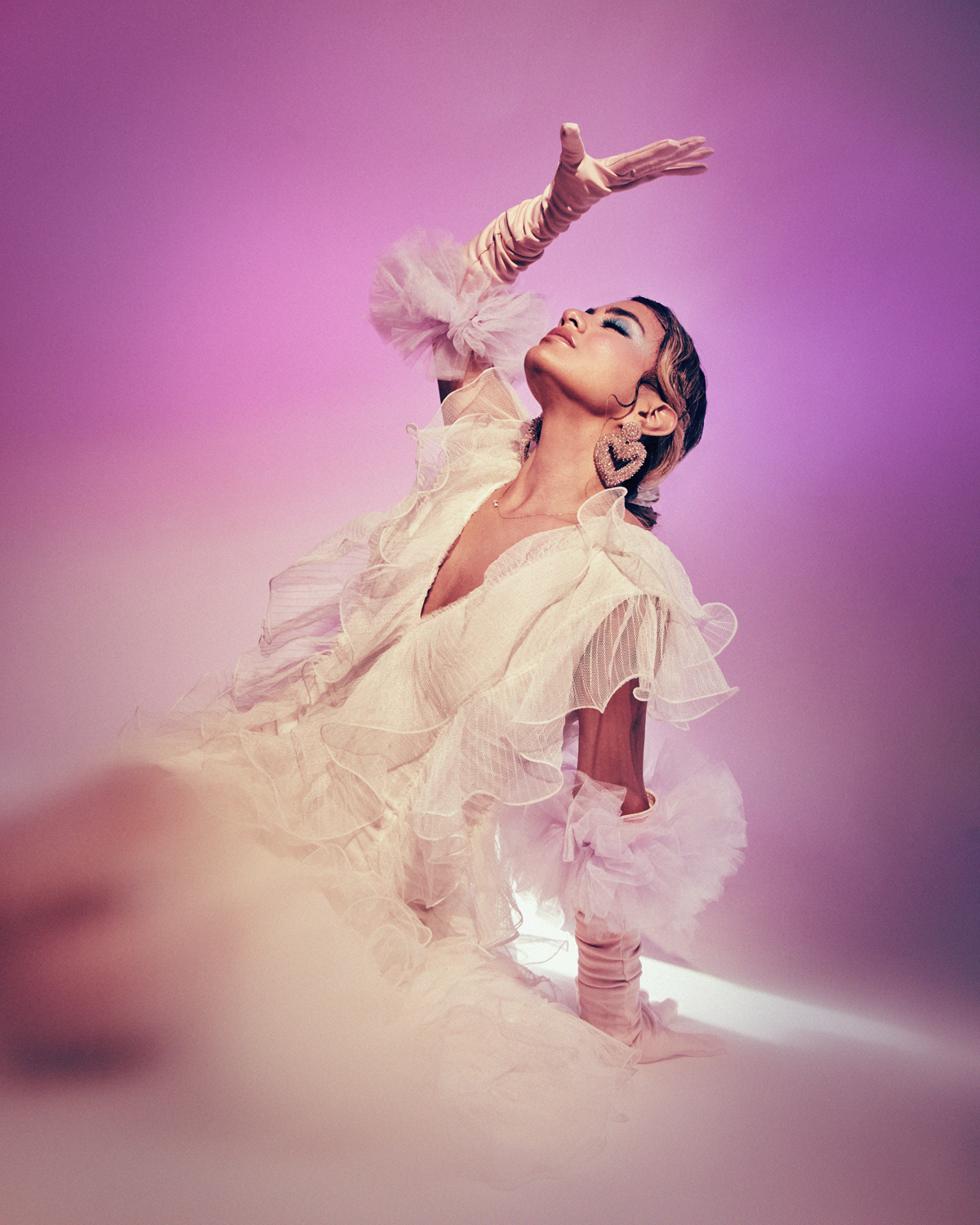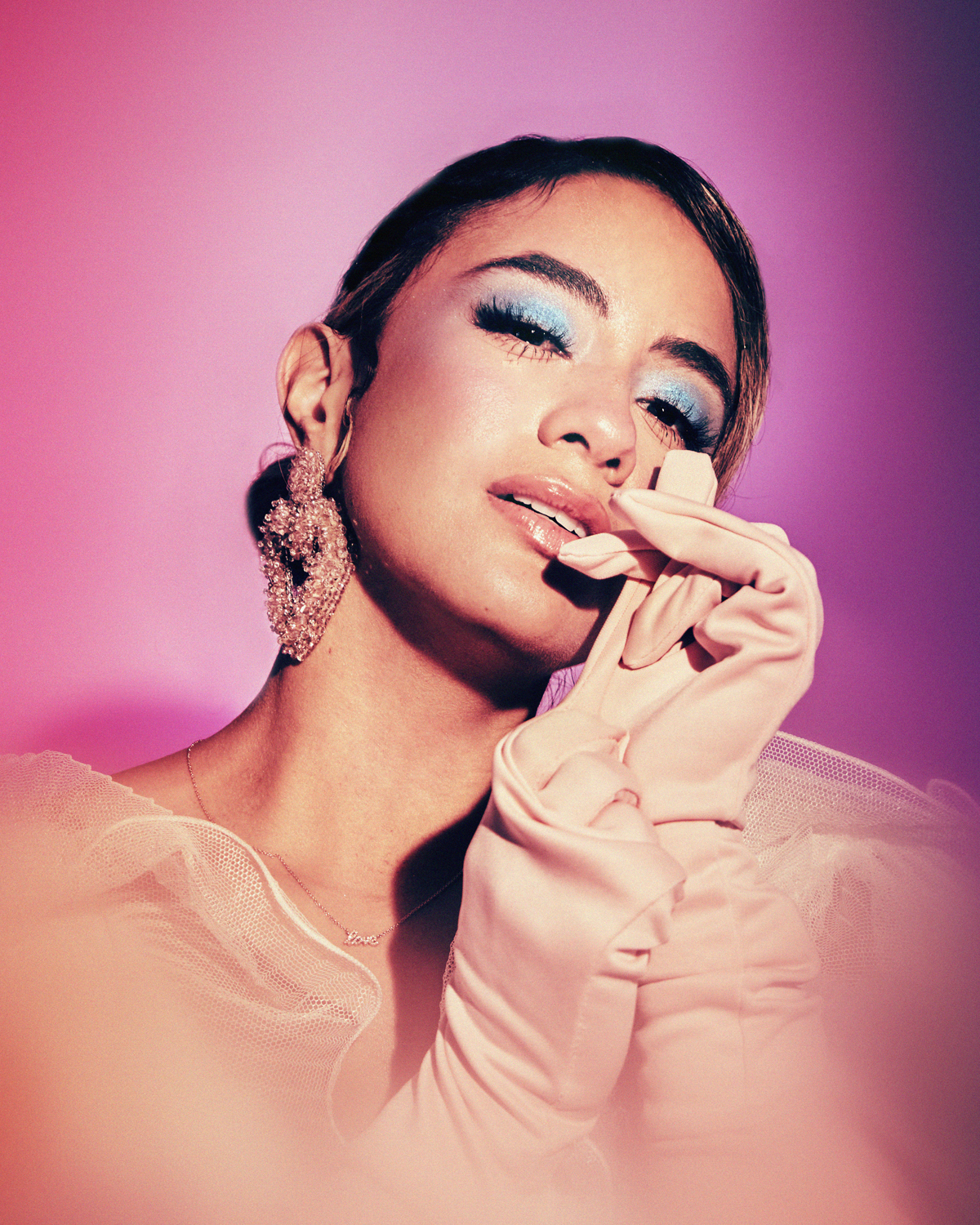 CONNECT WITH ALLY BROOKE
Photographer/Creative Director: Savanna Ruedy @savannarruedy
Stylist: Branden Ruiz @branden.ruiz
MUA: Natalie Kaplan @nataliekaplan
Hair Artist: Erv @earveesdream
Assitant and BTS: Dara Feller @darafeller
Article: Alfredo Mineo @alfredomineo