story / Ariana Tibi 
Self-proclaimed the Persian barbie, electro-pop artist Disco Shrine released new visuals today for her dreamy anthem, "Alright." The LA based star wrote the feminist track about independence and dissolving the preconceived notions associated with womanhood. Join them at the release in DTLA (info below) to see behind the scenes footage, because this party of a video is one of a kind.
The bright visuals for "Alright" throwback to the 90s, sporting every shade of pink and hairstyles Britney Spears definitely wore. Disco Shrine commands the camera amid bubbles and polaroids, dancing and singing with a sense of freedom. The post-chorus features a run unique to Disco Shrine, adorning this pop song with a sense of pizazz and rarity.  Her and her girls rip up magazines in a symbolic yet light-hearted way of saying, you don't know me:
"When I first started in music a lot of men would tell me how I should sound, what I
should look like, what was wrong, and what was right." Disco Shrine explains. "They would make me feel inferior. This video is the embodiment of me finding that power and taking it back. It's proof that girls can appreciate a cliche without being one."
Disco Shrine is renowned for being an event curator, world traveling DJ, and perhaps most rightfully so, bold songwriter. Her tunes have been praised by the likes of Refinery 29, EarMilk, and more, writing about topics such as inclusivity and immigration. 
Get in on the party with them at High Tide in DTLA, featuring performances by Disco Shrine and KCRW's Valida. You don't want to miss it.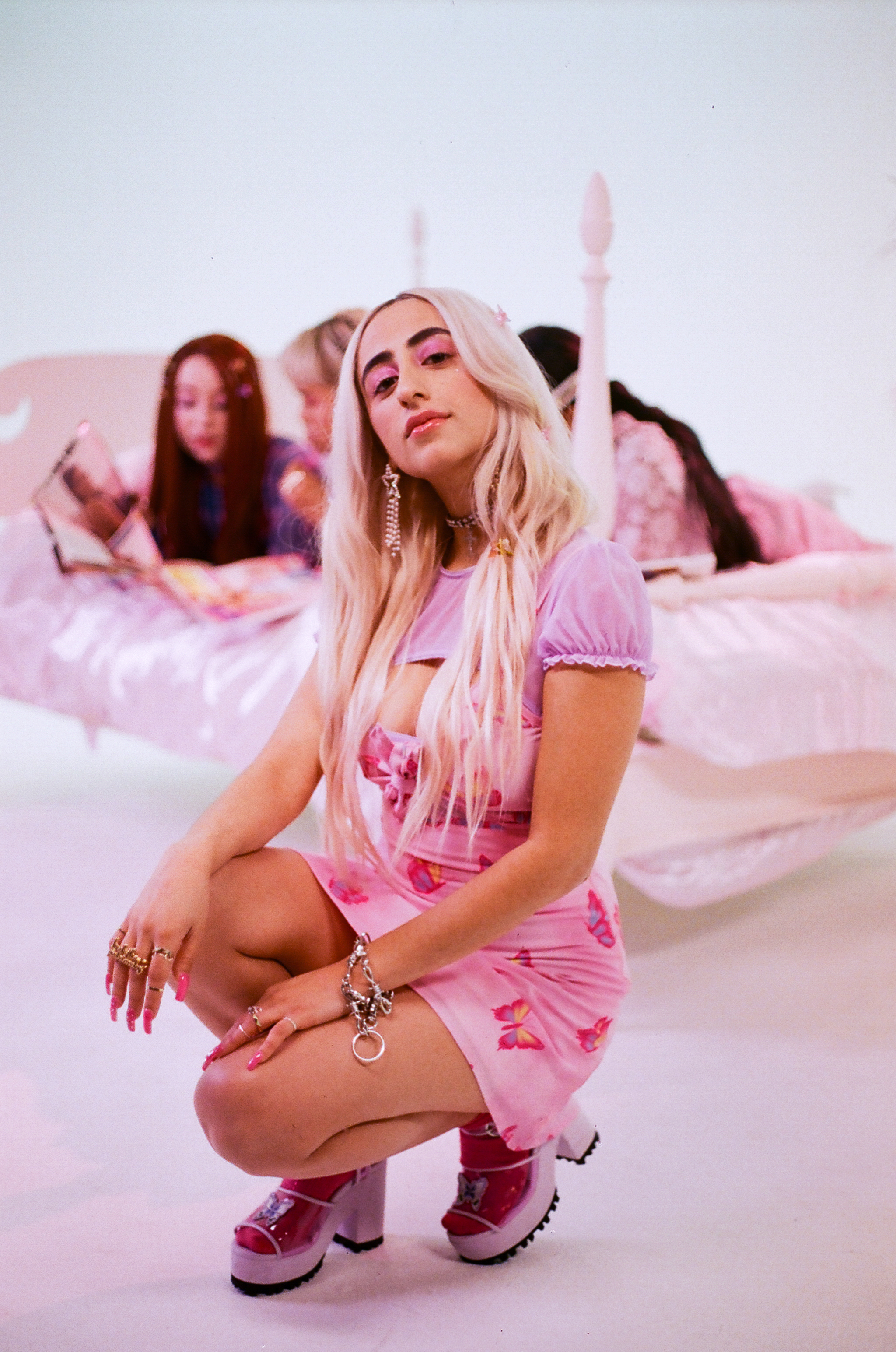 CONNECT WITH DISCO SHRINE: