19-year-old, South Florida-raised, artist and multi-instrumentalist Valentina Olson —is Deadbeat Girl.  She started learning guitar, piano, and bass when she was a young teenager and shortly after was accepted into NYU's music program at 17.  Since then, she's been working on her debut EP and playing live performances. Her work is reminiscent of MTV 90's grunge era rock and early 2000s pop rock, that's drawn comparisons to girl wonders like Phoebe Bridgers and Billie Eilish.
"Another Day," was written at the start of the pandemic in 2020, when she was on a Google Meet for a high school class. She got the idea for the song, put her mic on mute in the middle of the lesson, and cranked it out in 15 minutes. "I wrote the song about a year and a half ago after coming out of an emotionally abusive relationship. The songwriting came to me quickly and it's definitely one of the most honest songs I've ever made," Olsen laments.
We talk with the artist about moving to New York and the doors her music is opening.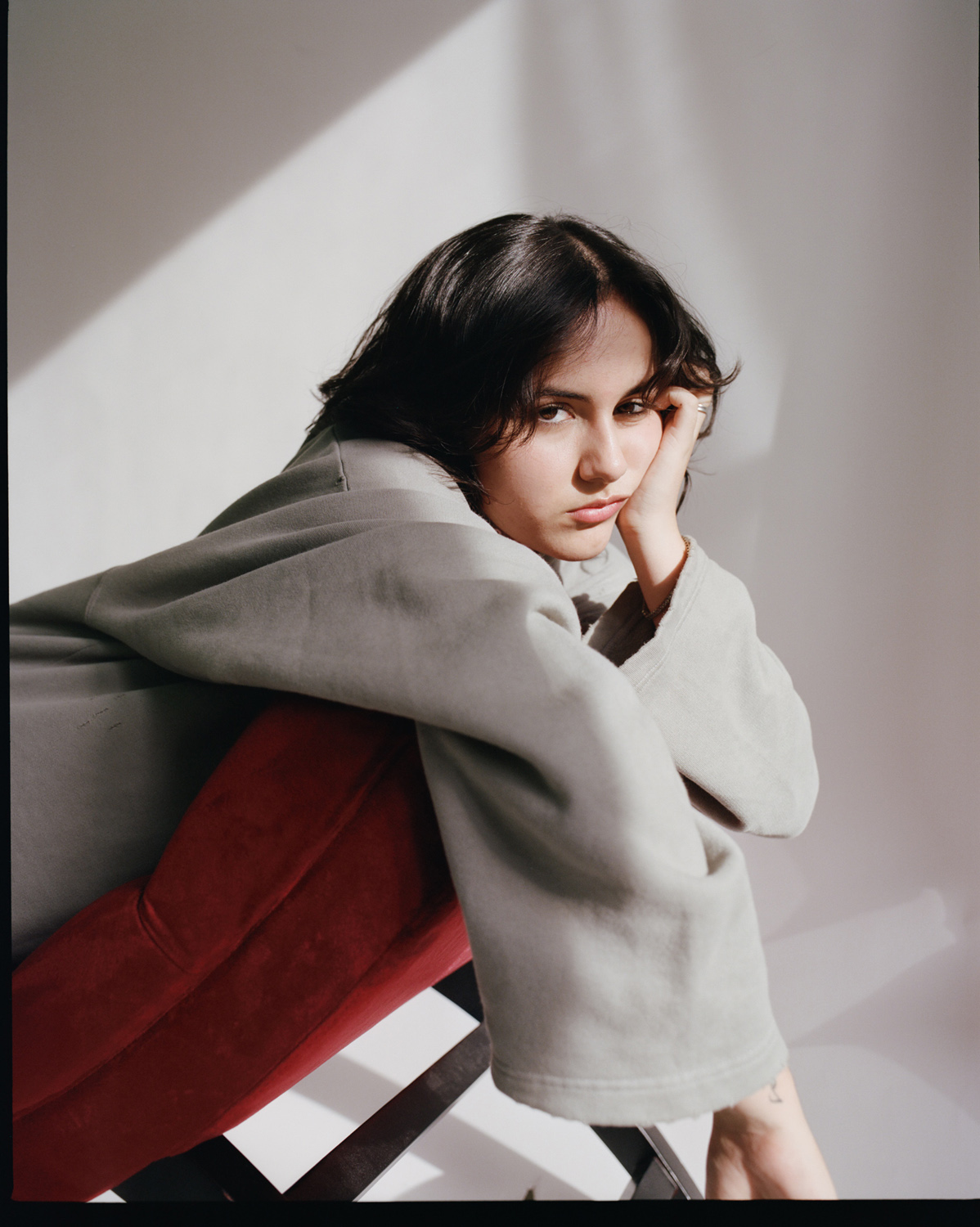 What was it like being raised in South Florida?
Growing up in the neighborhood that I grew up in, being able to run around in the sun and grow up by the beach was always a great experience. It did have its ups and downs though, growing up as a queer person in a small catholic, conservative community was definitely a challenge but I wouldn't trade my experience for the world.
Tell us about your journey to New York. What is the New York music scene like for emerging artists?
I got into NYU when I was 17 and moved to New York when I was 18. I struggled in my high school in South Florida as a queer person in a very Catholic/conservative community, so I wanted to branch out and move to a place where I could live my truth and be around lots of creatives like myself. The music scene is very cool here, there are a bunch of little bars and small venues throughout the East Village where I live where kids like myself are playing all of the time. I feel like all the musicians kind of know each other in the area and I've gotten to meet and collaborate with some really cool people.
When did you start playing music?
I taught myself how to play guitar and ukulele my freshman year of high school, which was about 5 years ago. From then, I just kept on picking up more instruments and eventually got into making my own music.
What was your favorite band in High School?
I had many different favorites, but the one that sticks out to me the most would be The Neighbourhood. Still one of my favorite bands till this day.
What has been an "Aha" moment for you this year?
A big ah-hah moment for me this year was when independent labels and different management companies started showing interest in my music. I ultimately decided to remain an independent artist, but seeing that people in the industry are genuinely interested in my work definitely catapulted me into music career mode.
Another Day does feel very 90s early 2000s, who would star in the music video if you could pick anyone from that era?
I would definitely pick either Courtney Love or Avril Lavigne. I love that rebellious, girl power, rocker chick energy.
What was an early drive for you to start playing music?
I always wanted to be an artist ever since I was little. I just never tried until I was about 14, because I had only seen adults playing instruments, so I didn't think I could do it. A really early drive for me to start playing music was growing up with music playing throughout the house every day. My parents are huge fans of music and a lot of inspiration for my sound is from the artists I grew up on. Additionally, I was really obsessed with YouTube when I was younger, so I grew up always watching artist interviews and documentaries for hours on end in my room. I loved watching tour diaries and living vicariously. That's definitely an early drive and it's something that I still do.
What is the vibe for the EP you are working on? Any muses?
The vibe definitely centers around the 90s/early 2000s alternative, but each song is decorated very differently, experimenting with genres. In an interesting way, recently, I've kind of been my own muse. As blessed as I am to have the life that I have, I've also gone through a lot in my personal life in the past year or two. I've lost myself quite a few times in people or in certain situations and I use music to get in touch with myself again. In the least self-absorbed way possible, I am inspired by myself for making it through some of the things I've gone through.
Where do you want to be in 5 years?
In five years, I want to be able to work as a solo artist full-time, putting all my energy into making great music for my listeners.
div>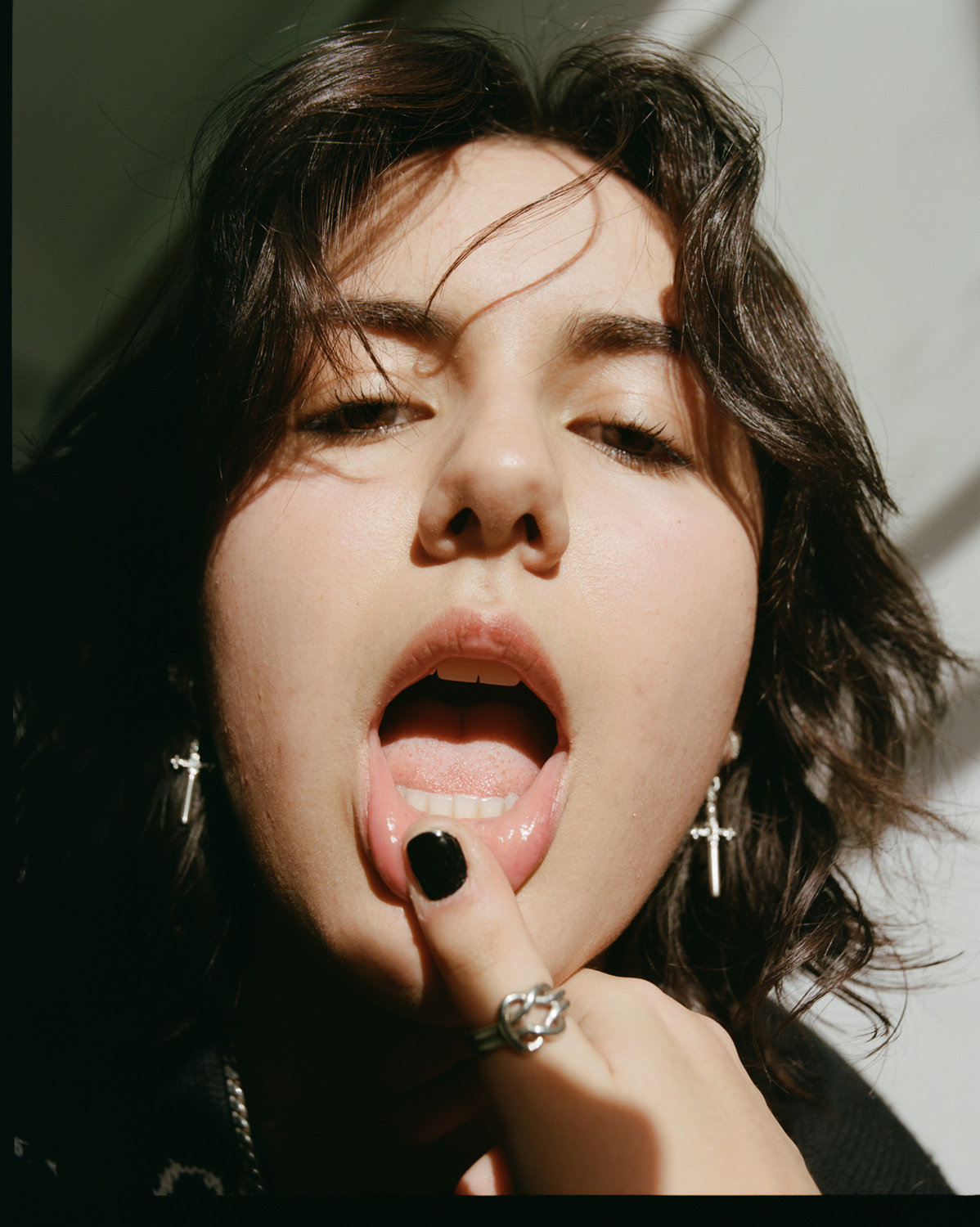 photos / Jada Solèy Rodriguez
CONNECT WITH DEADBEAT GIRL