Nashville indie pop artist daena portrays a magician in the video for her new single "Disappearing Act" – and she's the most magical talent to hit Music City in quite some time.
Note to Hollywood music supervisors: daena's "Bright Enough" is the most stirring, heartfelt LGBTQ+ Pride song of this decade. And her flawless R&B song "Close Isn't Enough" is about to pass the million-streams mark on Spotify. Both of these daena gems would make great additions to any movie or TV show.
daena grew up not far from Bruce Springsteen's old stomping ground in New Jersey. You can hear a little bit of The Boss in her music, as well as 2000s Liz Phair, Prince and Taylor Swift. And, like any great magician, daena surprises you with each new single.
"Disappearing Act" urges listeners not to be intimidated by the "perfect life" others project on social media. If you look behind the façade of perfection, even folks like Kim Kardashian have their struggles (Pete didn't work out, Kanye's gone crazy, etc.).
Thanks to the acclaim she's receiving, daena won't be disappearing from your playlist anytime soon.
What's the story behind "Disappearing Act"? Is it drawn from your real life?
This song is absolutely inspired by real life! I got together with Candace Brown and Keyler Matthews for our very first co-write together. I had the title "Disappearing Act" in mind because I had been talking with a friend about the magician phase I had growing up, and he told me he HAD to see a future daena music video with me as a magician. So literally just based off that, I brought the title to the writing room with no idea what the song would be about. After we started vibing with guitar chords, the ideas kind of started flowing out. We got to talking about how especially on social media, comparison games can be so exhausting, and it can be so hard not to just give up and check out. Even when you lay all your cards on the table and allow yourself to be vulnerable, it can feel impossible to measure up to the successes of your peers and their seemingly perfect curated lives online. I think a lot of songwriters and artists especially feel pressure to always be "on" and performing. So, we decided to wrap all that up into a moody, honest song – with all that good magic-themed imagery thrown in, of course!
How did you meet your producer Jared Anderson?
I started working with Jared in 2020, when my friend Kenna invited me to crash a co-write of theirs over Zoom. Jared produces for Kenna (an amazing sync artist here in town) and we totally hit it off in the writing room. So when it came time to bring in a producer for this project, I immediately thought of Jared; I think rapport is so important in a producer-artist relationship, and since we were already friends from writing together over the past year or so, it was a natural fit!
You have a really sensational voice. Did you take voice lessons as a kid, or is it all natural talent?
Thank you!! I've been singing for as long as I can remember (going all the way back to elementary school talent shows and recording silly songs on cassette for fun as a kid). Through middle and high school I was always in choir and the school musicals, as well as singing in our jazz/stage band (with a bit of voice lessons peppered in there). Once I got to college I took some classical voice lessons as well before I became a music school dropout (don't worry, I just switched to the songwriting major – haha). It's definitely on my radar to get back into lessons though; I feel like there's always room for growth!
Do you ever pitch songs to the sync market? Seems to me that "Bright Enough" and "Close Isn't Enough" would be marvelous additions to movies and TV shows.
I definitely do! I've written specifically for sync as well, but a few 'daena' songs have stuck out to me as having sync potential. It would be such a dream to hear my music in film/TV!!
What artists do you listen to in a "guilty pleasure" sort of way? The ones like Britney and Backstreet Boys that no one wants to admit they like.
Omg. I actually have an entire "Guilty Pleasure Songs" Spotify playlist that I made in conjunction with my last single, "Oversharing"! Although, I joke that I don't actually have guilty pleasure songs because I truly have no shame in blasting them at any given moment. That being said…anything in the Jonas Brothers discography, "Crush" by David Archuleta, and early Aly & AJ or Good Charlotte are always at the top of my list.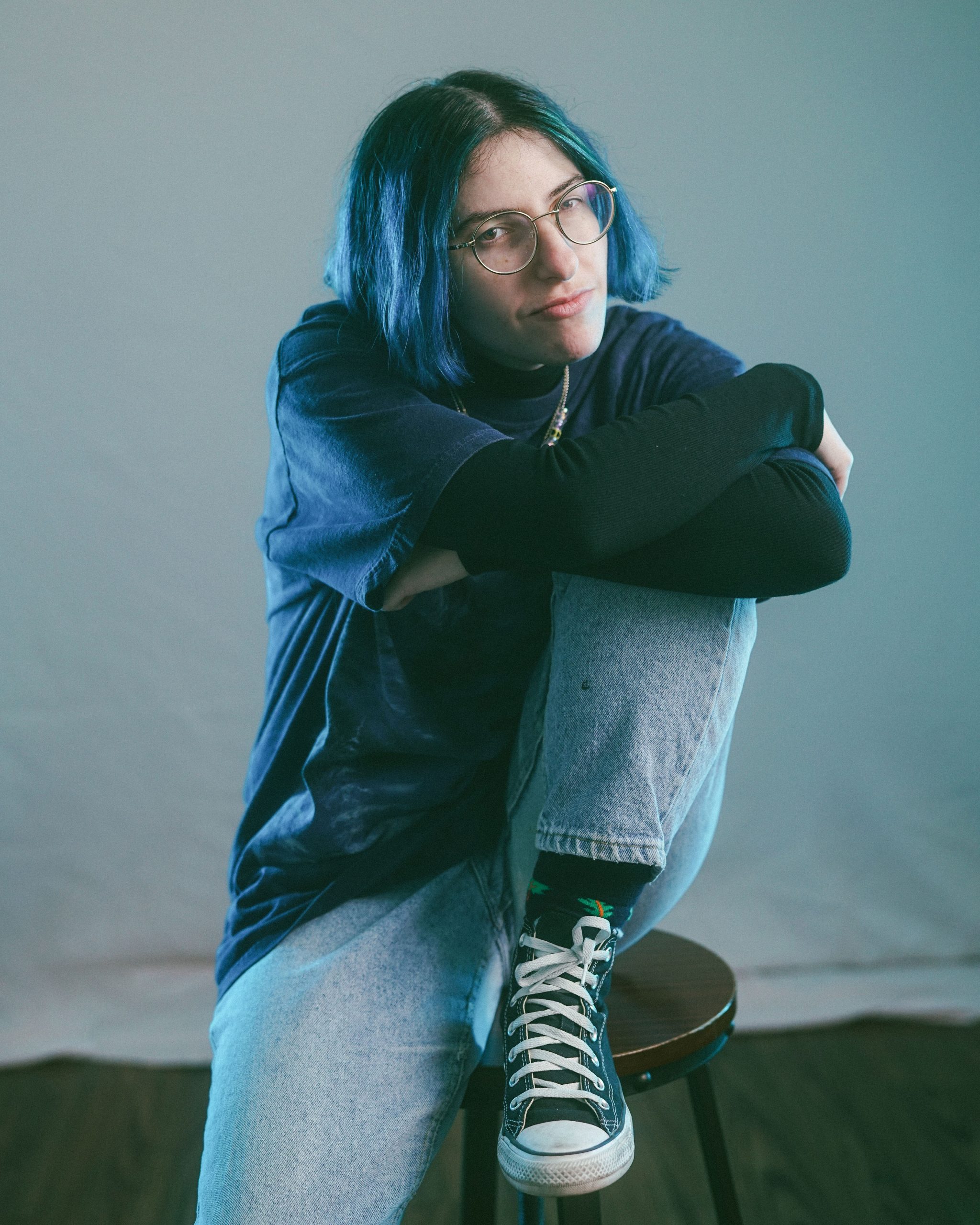 Story: Larry McClain  //  Photos: Oceanna Colgan
CONNECT WITH daena