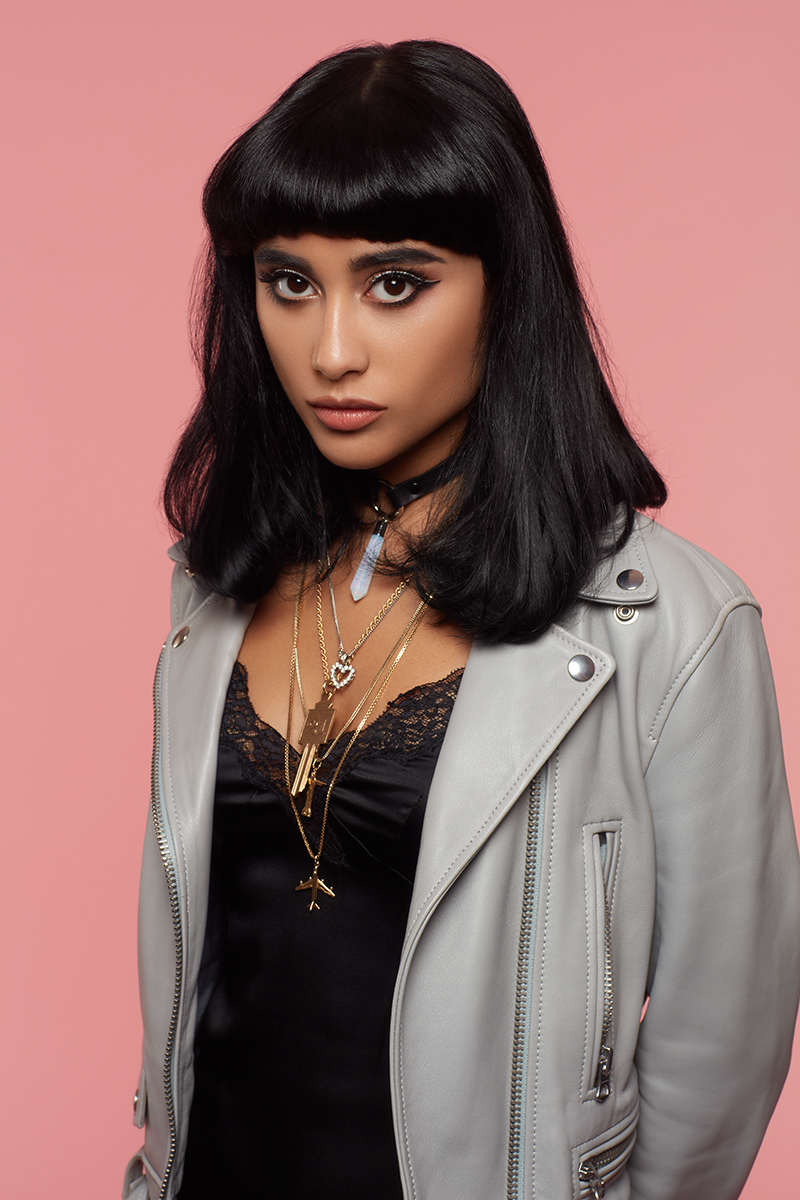 photos / Michael Creagh
styling & story  / Jonatan Mejia
makeup /  Tony Tulve
hair  / Andrita Renee
Don't call it a comeback: It's an evolution. After an unofficial three-year hiatus, Teddy Sinclair, the artist formerly known as Natalia Kills, has crept her way back to our hearts with her band Cruel Youth, starring herself and her husband, Willy Moon. This year, Sinclair released her excellent 30mg, her first EP since killing off Kills (no pun intended)—a release which stationed her as both the reigning beauty and brains of alternative pop.
I believe every musician needs a subconsciously-created alter-ego to protect his or herself. Usually, the person singing surely differentiates from the actual individual behind the music. But like night and day, sitting down with Sinclair is not what I expect, in a wonderful way. Upon listening to her music, I did not know what to expect from Sinclair the person aside from certain intimidation courtesy of her more aggressive songs like "Problem," "Controversy," and "Kill My Boyfriend." Never judge a book by its cover, though: Immediately, Sinclair solidifies herself as one of the most welcoming artists I've ever met.
"I really wanted to make a record where all my loves were there," she tells me, her loves not being past lovers but rather her affair with music in general. And this is exactly what she concocts with 30mg, Sinclair sharing of her influences, "The Beatles, The Beach Boys, The Ronettes…. The feeling of Christmas, excitement, and mixing that with dirty and more aggressive sounds. Plus, I listened to loads of rap music growing up!"
Blouse and Skirt, Prabal Gurung. Tank, Mused. Harness, Haley Copich.

What I adore so much about Sinclair is that she is emotionally grounded and hyper-aware of who she is. Music is a beautiful outlet for her because she carries herself with such great strength. It's empowering to know that just because she is a pop artist, it doesn't stop her from creating the record she wants to with conscious thought about the things that everyday people think about.
After all, pop can be both sad and fun. A perfect example of this is "Florida Blues." You can put your Ray-Bans on while cruising in a drop-top and still sing, "Baby, I know we won't make it" with a smile. Simply put, you can envision the sun while it's raining—maybe Cruel Youth is a little bit sunshine and downpour all at once.
Sinclair has a long journey to go as she continues her tough fight against a bout of unfavorable, arguably unfair publicity from a certain TV talent competition. (Sorry, X Factor New Zealand, I'm squarely on her side!) But did she ever really leave though? Technically, she has been blasting in our ears through the likes of Rihanna as well as Madonna, and she has just been waiting for the right time to reclaim her own throne.
After all, she says it best herself: "I'm a fucking star."
Blouse, Mused. Choker, Haley Copich. Shorts, Feng Chen Wang.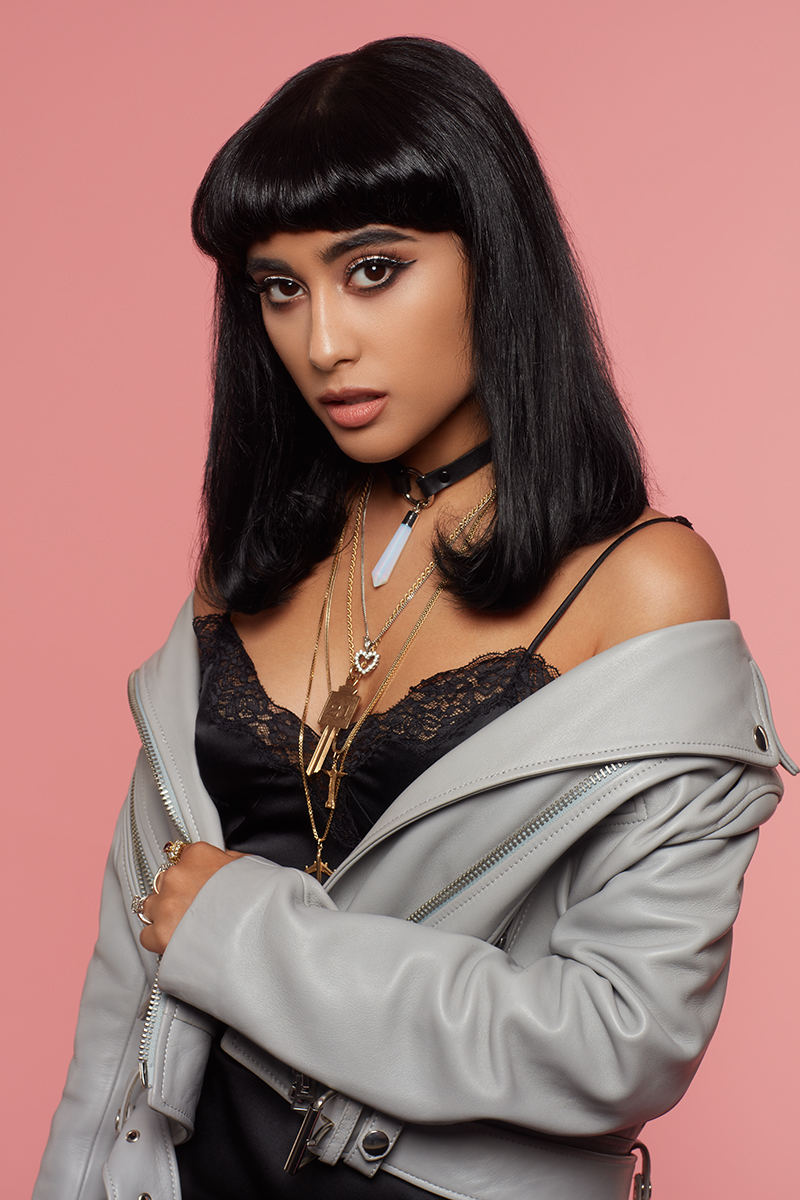 Jacket, ACNE. gown, Artist own. Choker, Haley Copich.