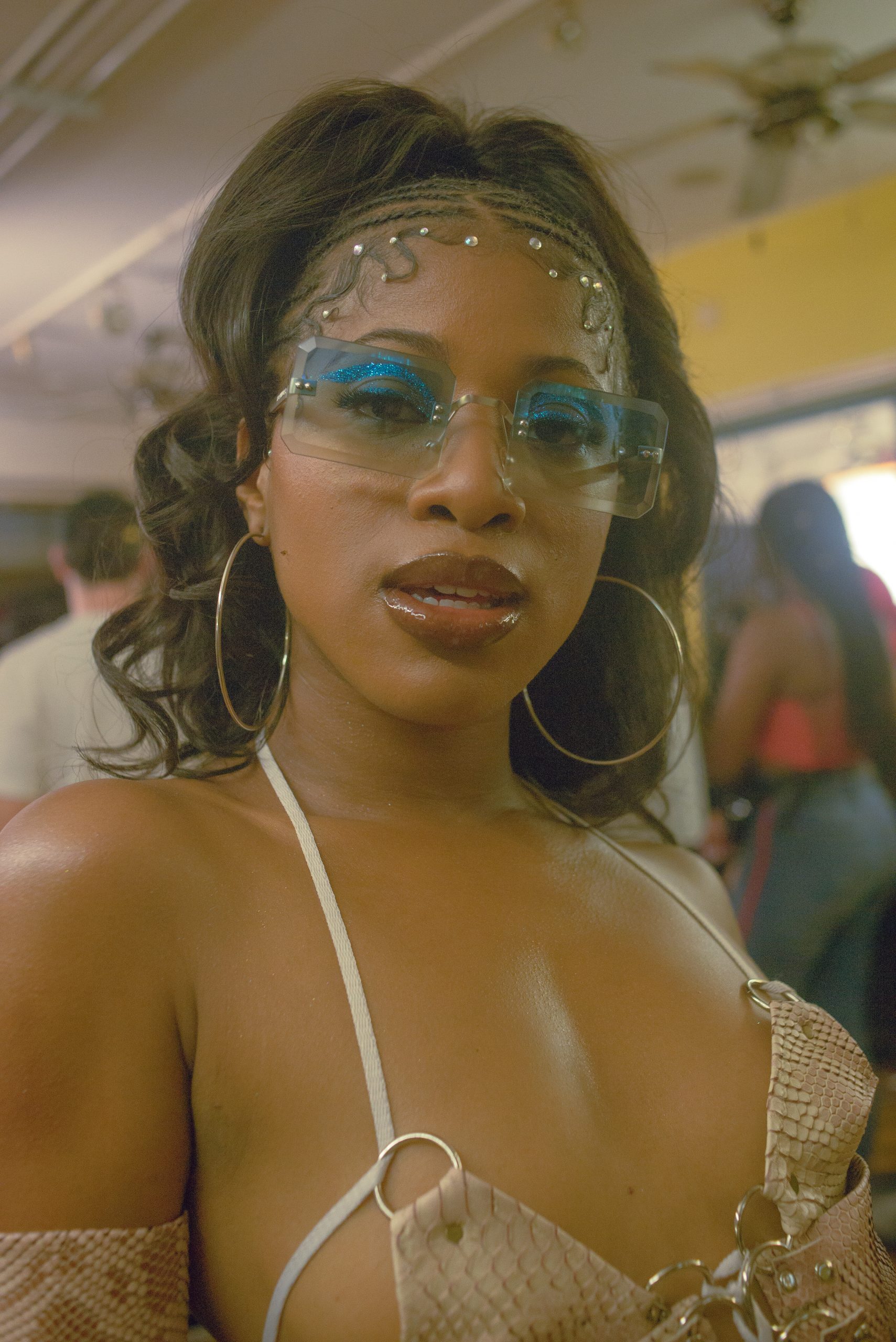 New York-based artist Courtnie creates music that celebrates life. Discovering the art form while studying cinema at the University of Southern California, the rising R&B star has supported the likes of Oshun and Sebastian Mikael throughout her career, drawing on life experiences to create her richly romantic soundscape.
Her latest release "What's Up" is a celebration of black beauty and an enrapturing display of community and kinship. Filled with velvety R&B melodies and rich, soulful grooves, "the messaging in the single centers on big 'I'm back and I'm better' vibes, which is especially real during times like these where we're all laying low and recharging", Courtnie offers. "It's a daydream about our first night back out on the town."
Set in a hair salon, the video glitters with love. "A huge part of my brand is displaying black women in all of our multifaceted glory" she explains, drawing the listener into her bright and beautiful world. 
We had a chat with Courtnie and her director Annie Bercy to learn a little more about the video's creative process and her musical plans for the rest of the year. 
The video for "What's Up" is a beautiful display of kinship and community – could you tell us a little bit about the creative process? 
Annie Bercy: I wanted to pay homage to the original inspiration these high-end fashion brands take notes from – Black Women. I envisioned an early 2000's space where black women are comfortable being themselves, despite how others would perceive their "crazy" hairstyles and makeup. I love seeing confident women simply owning who they are. 
Courtnie: Exactly, and a huge part of my brand is displaying black women in all of our multifaceted glory. When working with directors I always let them know that that's a focus, and as a black woman herself Annie took this task on so graciously. Plus, I feel like whenever we step out of the hair salon after a fresh styling we are the epitome of confidence and sex appeal. I just wanted to show that off as this very special summer commences.
What inspired you to write this song in particular?
Courtnie: This song was originally in preparation for summer, or simply those phases a lot of us ambitious 20-somethings go through when we're grinding super hard. When I'm in the thick of things, I tend to unintentionally take a break from looking good, socializing – all of the above. So I wanted to immortalize that feeling of that first pop out after months of putting your head down. Of course, with COVID looming, the song has taken on a double meaning.
Your music is created from life experiences – do you find it's easier to write songs inspired by personal events?
Courtnie: I have more music to release, and with my most recent writing I've been working really hard to draw from my friends' experiences and more far off instances in general. I recently read a quote by a black woman named Toni Cade Bambara that said "The job of the artist is to make revolution irresistible", so I look forward to tapping back into one of the main reasons I got into music in the first place – to amplify the voice of my people.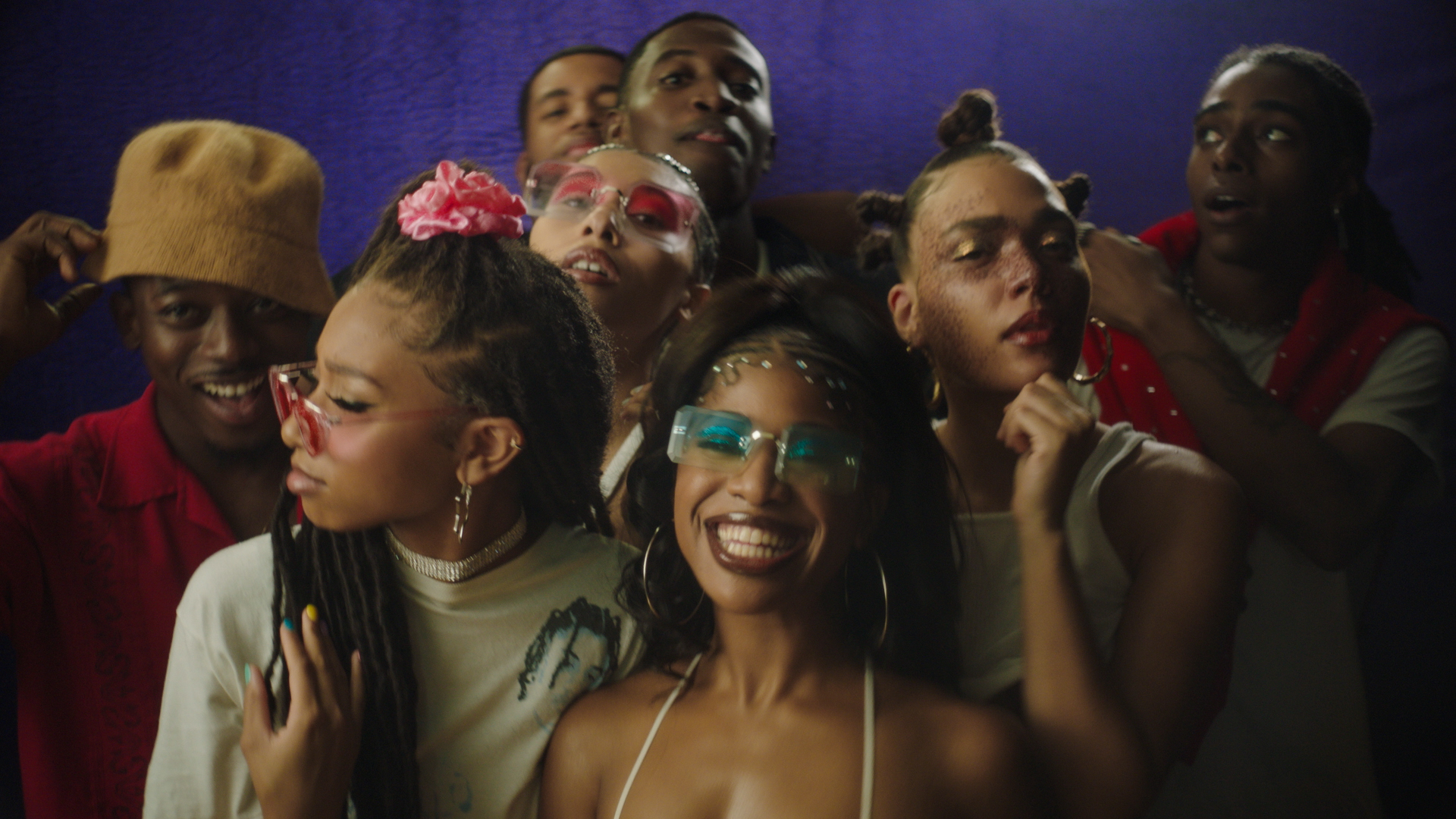 What do you want people to take away from your music + this visual?
Annie: African Americans are the blueprint. Show some homage and respect to the ones in your social circles and surroundings. Towards my African American community, I wanted them to see the beauty in their skin complexion. Don't let anyone put you down, isolate, or tell you otherwise. It's really important to the young community that they embrace themselves TODAY if they haven't already.  
Courtnie: Black people across the diaspora are the blueprint. And we're cute!
You've supported artists such as Oshun and Sebastian Mikael in the past, is there anyone in particular that you would love to join on tour? 
Courtnie: Smino Smino Smino!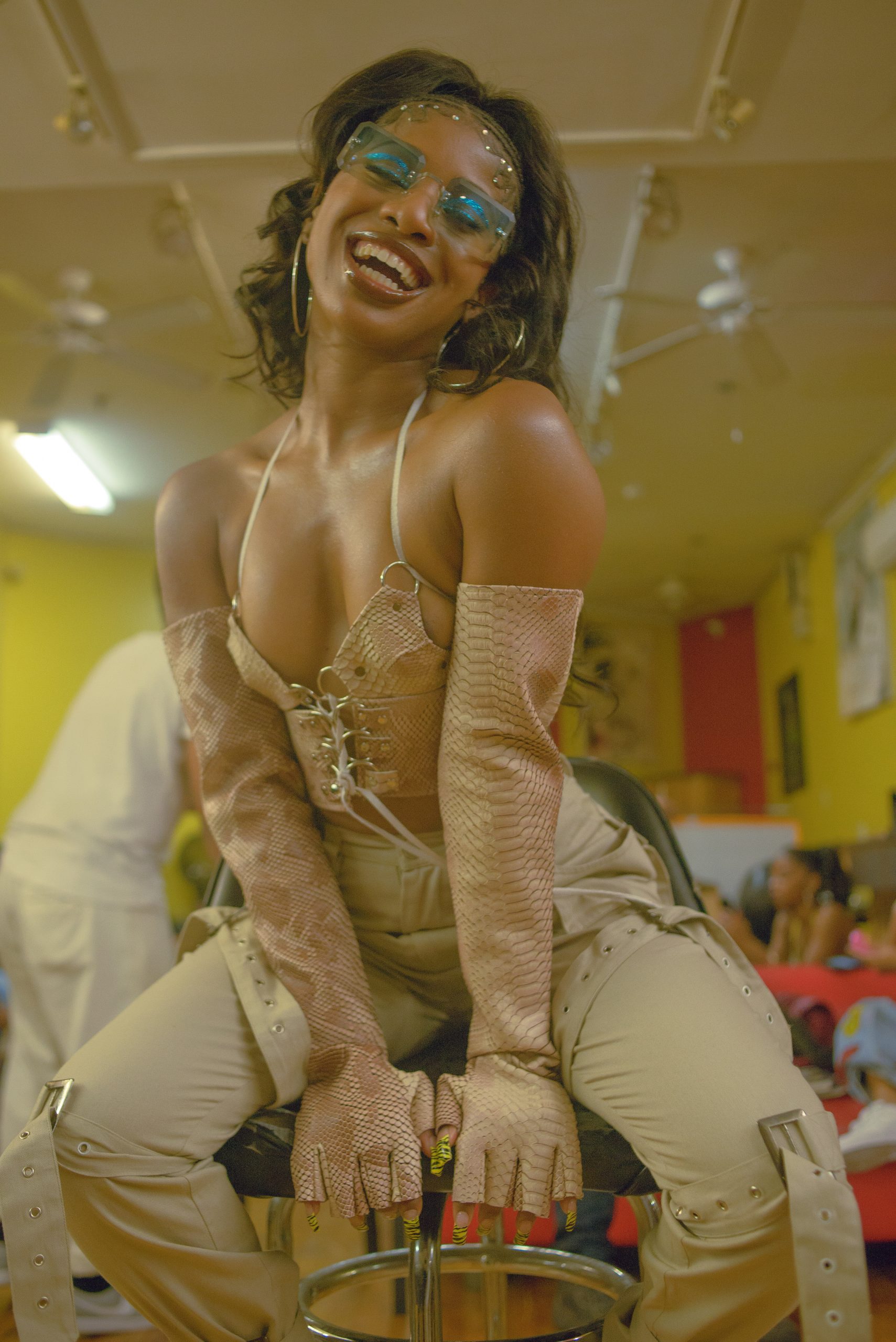 How have you found the musical landscape has changed over the last few months with the lack of live shows and events? Has it allowed you to connect with your audience in more intimate environments? 
Courtnie: I've actually been loving this change of pace. I used to feel so overwhelmed with everything I had going on in life, but this new setup has definitely allowed me to perform without stressing about resources as well as dive into my social media presence and my writing. However, the fact that some of us have been able to feel "relieved" or "grateful" during such a tough time for so many is a huge reminder for me that people are disproportionately affected by this pandemic according to race and class. I pray things get better soon.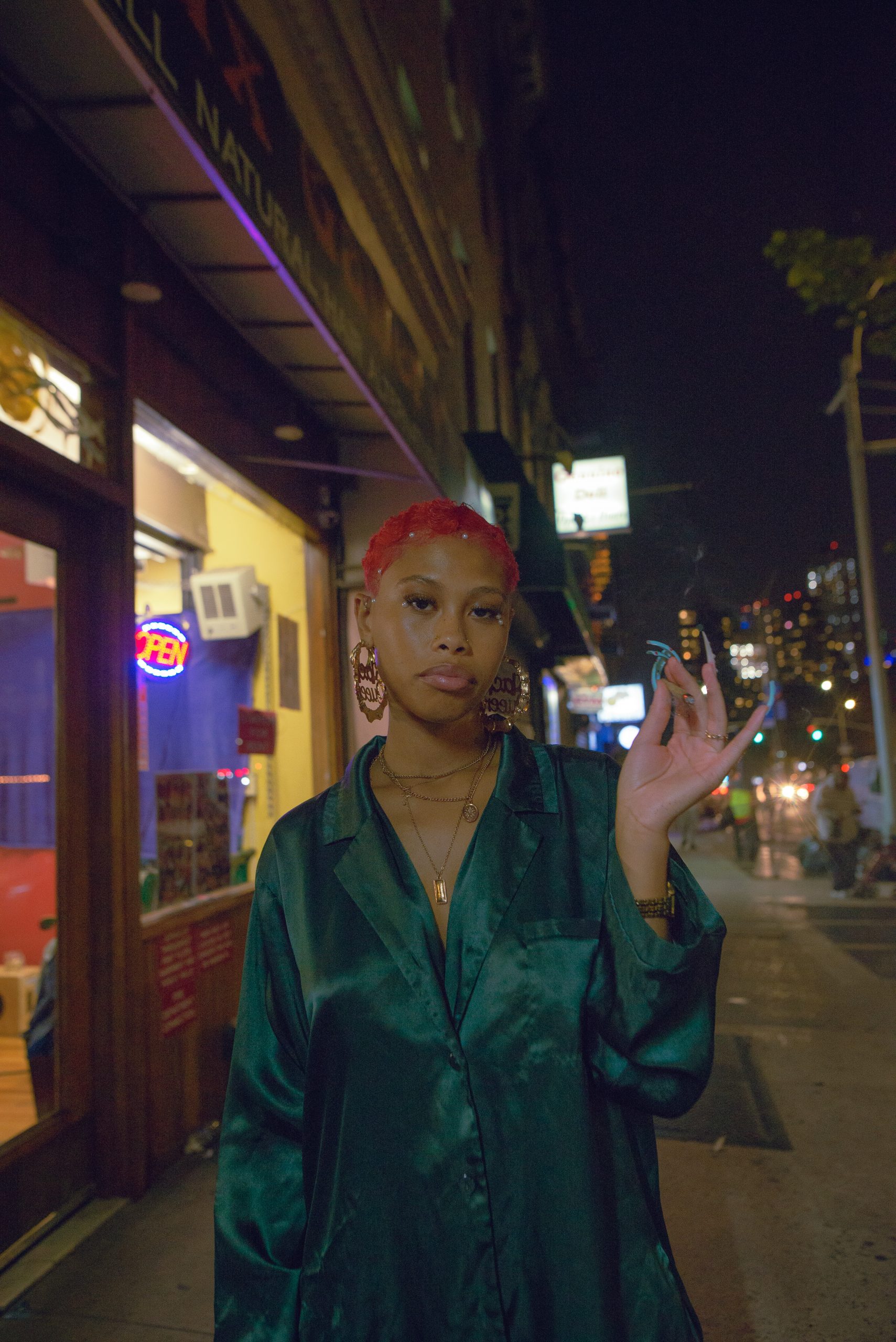 You released the audio for the track on Juneteenth, could you tell us about the significance of the day to you?
Courtnie: Black people everywhere are still deep in our pursuit of true freedom, and for me the holiday celebrates our resilience. I don't think other people should celebrate us for our strength (after all, it's a survival tactic rather than a choice), but I do believe that we should celebrate us for it.
Annie: I think it's amazing that we have reclaimed Juneteenth as a national holiday. So often black accomplishments get discredited and disregarded, similar to the black impact in fashion, music, and culture. Dropping this visual around this time makes me feel empowered, and I hope it pushes other black men and women to feel empowered in their skin.
Courtnie: Deepest thanks for this interview.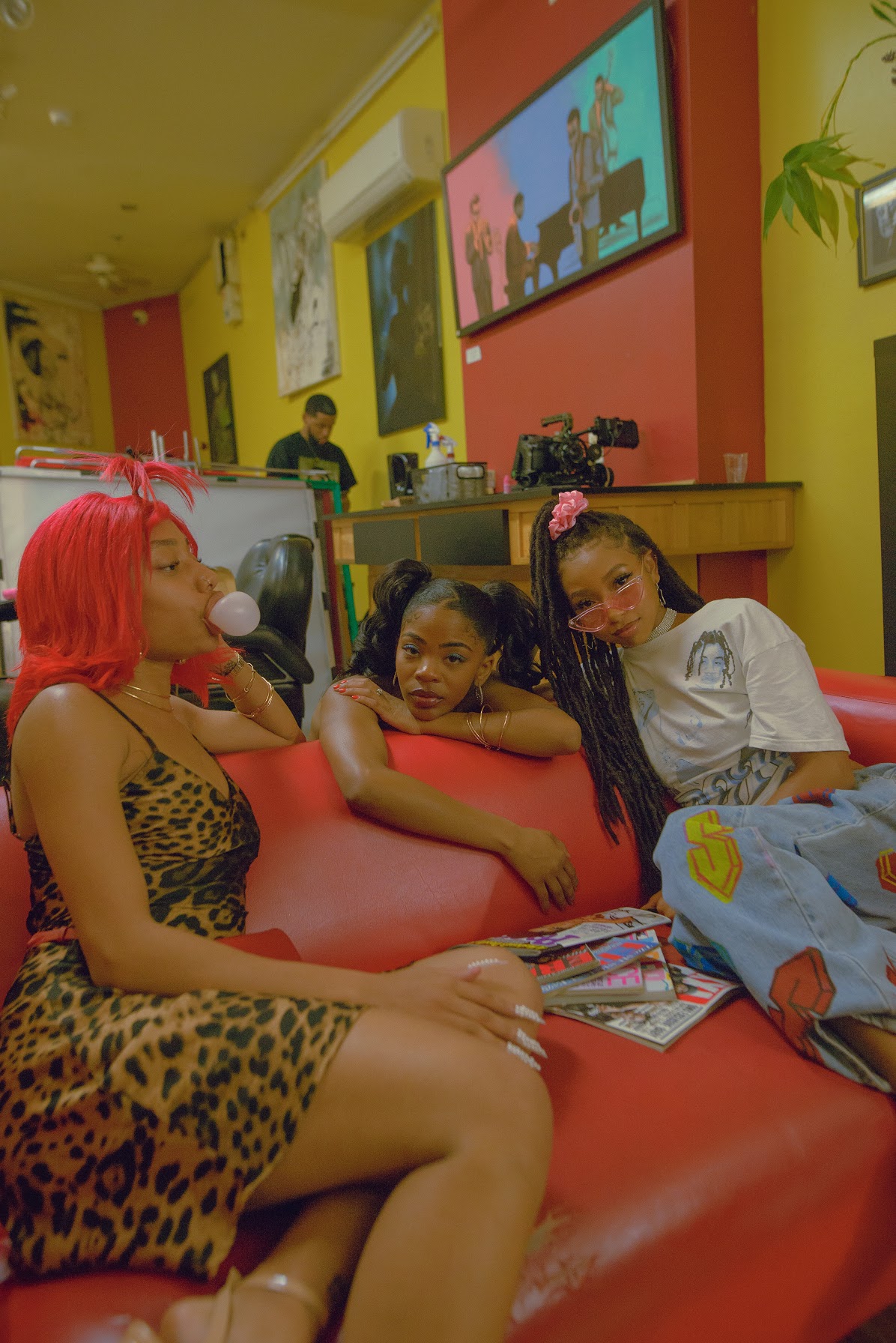 CONNECT WITH COURTNIE: 
INSTAGRAM // TWITTER // SPOTIFY
producer  / 90 Collective
movement / Mya King and Imani Simmons
photos /Diego Palamino and Third Pupil
stylist/ Talia Bella Pepe
story / LADYGUNN