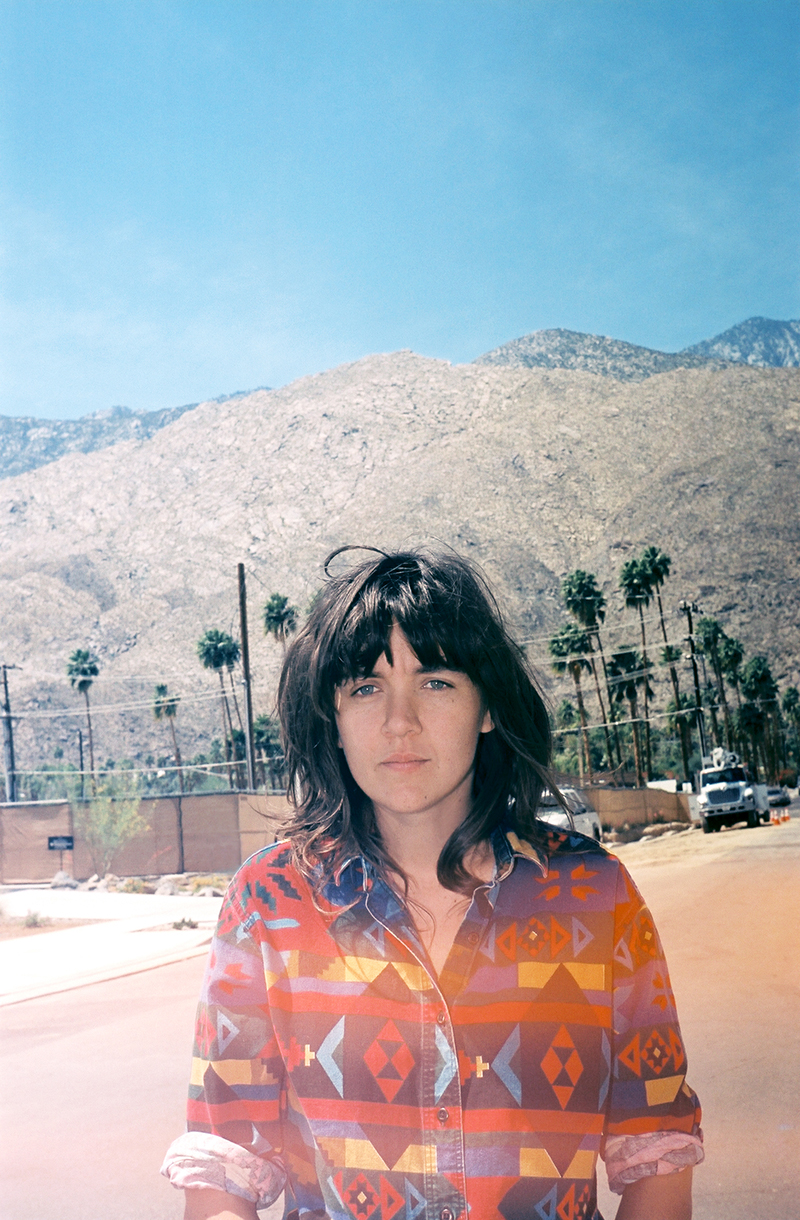 photos / Kristy Benjamin
story / Tiffany Diane Tso
Courtney Barnett songs are instantly recognizable. If you have never heard a Courtney Barnett song before, you can still differentiate her sound and  lyricism from anything you have heard before. The Australian singer-songwriter's style is often described as "deadpan" and "rambling." The content of each song sounds like a stream of consciousness in the midst of an existential crisis spilling out to a melody. Truthfully, these thoughts have been organized and reorganized, written and rewritten. 
This is all part of Barnett's process. "My brain thinks that if I write out a song neater than it was written out before, it will become more complete, like it will write itself,"  she ruminates during our interview. A peek into this songwriter's archives will reveal notebooks full of versions of the same song, handwritten, typed up and printed out. "Sometimes it actually does [work]," she tries to explain of her workflow, adding, "I think that the neatness… it's some kind of visual trick."
Her next album is currently in this stage—notebooks and scraps of paper. Unswayed by large corporate labels nor the desire to become a "product" of the music industry, she is not giving herself a deadline for her next release, casually stating she "could take the next 60 years" if she has to. Barnett's debut album Sometimes I Sit and Think, and Sometimes I Just Sit was released in March 2015 and received high accolades, including eight 2015 ARIA Music Awards nominations resulting in four wins—one of which was Best Cover Artist for her self-illustrated cover art.
The 28-year-old rocker's releases are usually rife with the artist's doodles and handwriting, making us feel more intimately connected to Barnett's personhood, as if her songs did not already reveal her inner monologue. For example, "Pedestrian at Best" seems to rattle off a Gen Y's internal dialogue, selfish and nihilistic thoughts filled with self-resentment: "I've got no idea how I even got here / I'm resentful I'm having an existential time crisis / what bliss, daylight savings won't fix this mess / Underworked and oversexed, I must express my disinterest."
Though most notably a musician, Barnett makes books of drawings and poetry in her spare time, something she has always done. "Growing up, I was the biggest book nerd. I spent everyday at the library after school… Hopefully someday, I'll make a book of poetry or something. It would be pretty nice," she admits. "Secretly, I think I've always wanted to publish things, ever since I was a kid."
Overcoming mental roadblocks seems to be very much within the introverted Aussie's modus operandi. Playing music as a frontwoman was not originally in Barnett's sights, which included only playing guitar and accompanying her musician friends who would sing. "I started singing in my room, when I started playing guitar," she tells me.
Now a Grammy-nominated artist, Barnett only had herself to battle in order to flip the switch. "I just thought I was no good, and I was terrified to sing in front of people," she remembers. "I was always writing. Then, I just somehow found a tiny little speck of confidence; that's all it took."
At 18, she began playing and singing her own songs for the public. A friend of hers who was also a singer-songwriter signed her up for an open mic after Barnett confided that she also wrote music. Most of her other friends didn't know at the time.
After the first open mic, which she describes as "soul-crushing," followed more open mics and gigs the musician would book herself. "I basically called up every venue and got a gig wherever they would take me. I organized a tour once. I rang a fish and chips shop, and I played out in front of that, and I considered that a gig, even though it was technically busking."
Busking is also old hat for Barnett, who says she did a lot of busking in Hobart, but never as herself/solo. "Busking is actually quite fun," she remembers. She would play guitar with a friend who would sing and reportedly made $100 on their first day, something she considered "heaps" of money back then.
Between touring, writing and recording her own music, as well as running her own independent record label, Milk!, the artist still finds time to play guitar for other people, namely her longtime girlfriend Jen Cloher's band. At the time of our interview, she is gearing up to record with Cloher in a barn out in the country for a week. "I actually really like playing in this band, because I just play guitar…" Barnett explains. "When I'm playing my own music, I'm focusing on so much, expelling so much energy. Every breath is filled with something, so it's kind of tiring."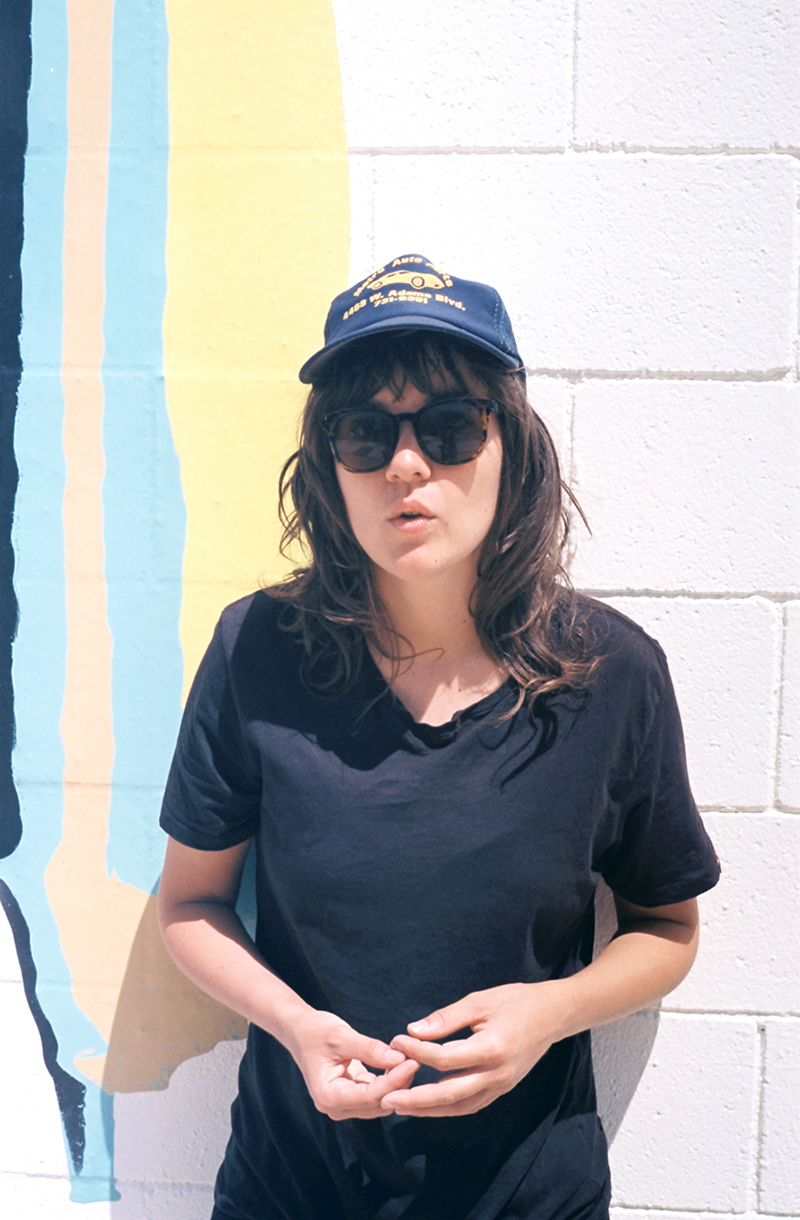 Barnett's efforts have paid off handsomely, with multiple honors in the past year, including playing Saturday Night Live, The Tonight Show Starring Jimmy Fallon, and being included on President Obama's Summer Playlist. "I got home from rehearsal and saw it on my computer, on my phone actually… I just thought it was funny and great." When I ask Barnett whether or not she could imagine the U.S. president listening to her album, she responds with humble confidence: "I mean, why not? I'm just glad it's him and not Donald Trump," she jokes. "If Donald Trump had picked one of my songs, that would be really depressing."
Barnett tends to find the humor in things. Her songs' stories tend to feel like daily observations viewed through the lens of hilarious neuroticism. In "Dead Fox," she sings, "Jen insists that we buy organic vegetables and I must admit that I was a little skeptical at first / A little pesticide can't hurt? / Never having too much money I get the cheap stuff at the supermarket / But they're all pumped up with shit / A friend told me that they stick nicotine in the apples."
When it comes to the inspiration behind her music, her songs come from a truthful place, expressing things that she may have trouble expressing normally."I think a lot of my songs are for other people," she tells me. "When my friends are going through things… I wish I could express my feelings toward them, but I put it in a song instead. To sound real, which it is, I insert myself into the story." That is what makes her music relatable—her undeniably consistent perspective, though Barnett urges that her songs do not focus too strongly on any single subject matter. "One thought gets aggravated and goes off onto some other emotion, so it becomes this bigger thing. I don't think any of my songs are about one thing, because I get too sidetracked," the songwriter says.
I ask her if she ever plans to write from a fictional place. "I think eventually I'll probably muck around with turning the table a bit more," Barnett muses. "It is fun, it's a different kind of writing challenge, to put yourself inside a different head, but still make it have that power of feeling real." I have no doubt that we will see an expansion in Barnett's writing, both in song and other forms
of literature.
After all, it would only take one "tiny little speck of confidence." That's all.