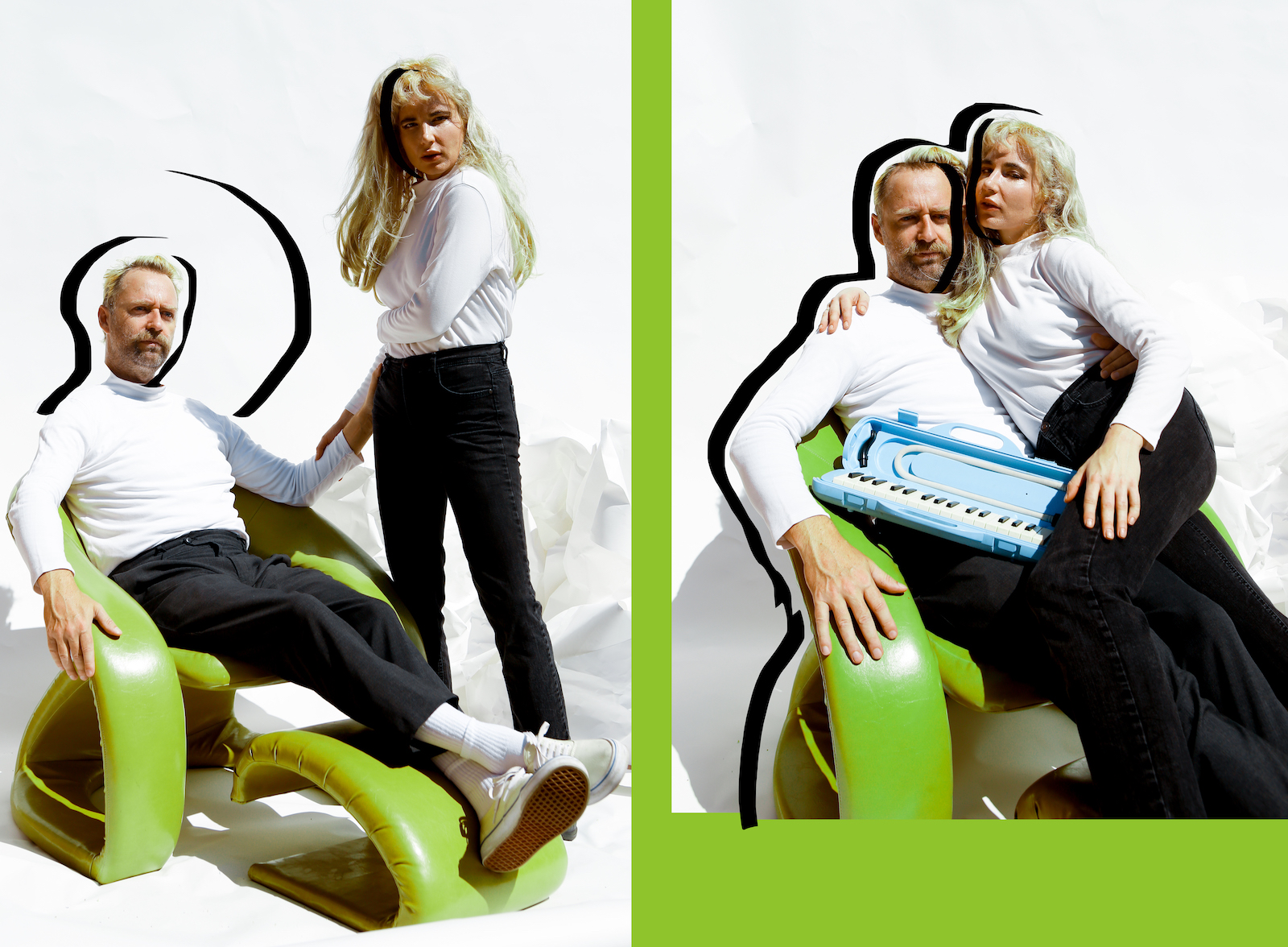 The radical romanticism between Katherine Mills Rymer and Jens Bjornkjaer is a psychedelic fairytale, and their music is as unexpectedly synchronized as their relationship is. After quickly falling in love around 2012, the duo birthed their shared musical project, O Future, and the result is a powerfully artistic connection that can defy the weather around them. Their newest single, Control The Rain, mirrors their alignment as the experimental beats pair with haunting vocals to produce a track that is as intoxicating as was the inspiration behind it.
The duo has not only embarked on their personal musical careers, but have impacted the industry as a whole through a plethora of collaborations and expressions of different artistic mediums. While currently scoring Andrew Van Baal's upcoming feature film, Ambrosia, O Future is increasingly ingraining their dominating dreamlike aesthetic on everything that they put their mind to. This is not only apparent while Katherine and Jens pose in front of the camera in matching Zig Zag outfits, but it is also expressed in their matching fashion statements in every-day life as well. 
In the immaculate interview below, the O Future folks elaborate on controlling the uncontrollable in a world that is as experimental as their sound. Get the full lowdown on the one of a kind couple and allow the power that is "Control The Rain" to shower you with as much introspection as it was created upon.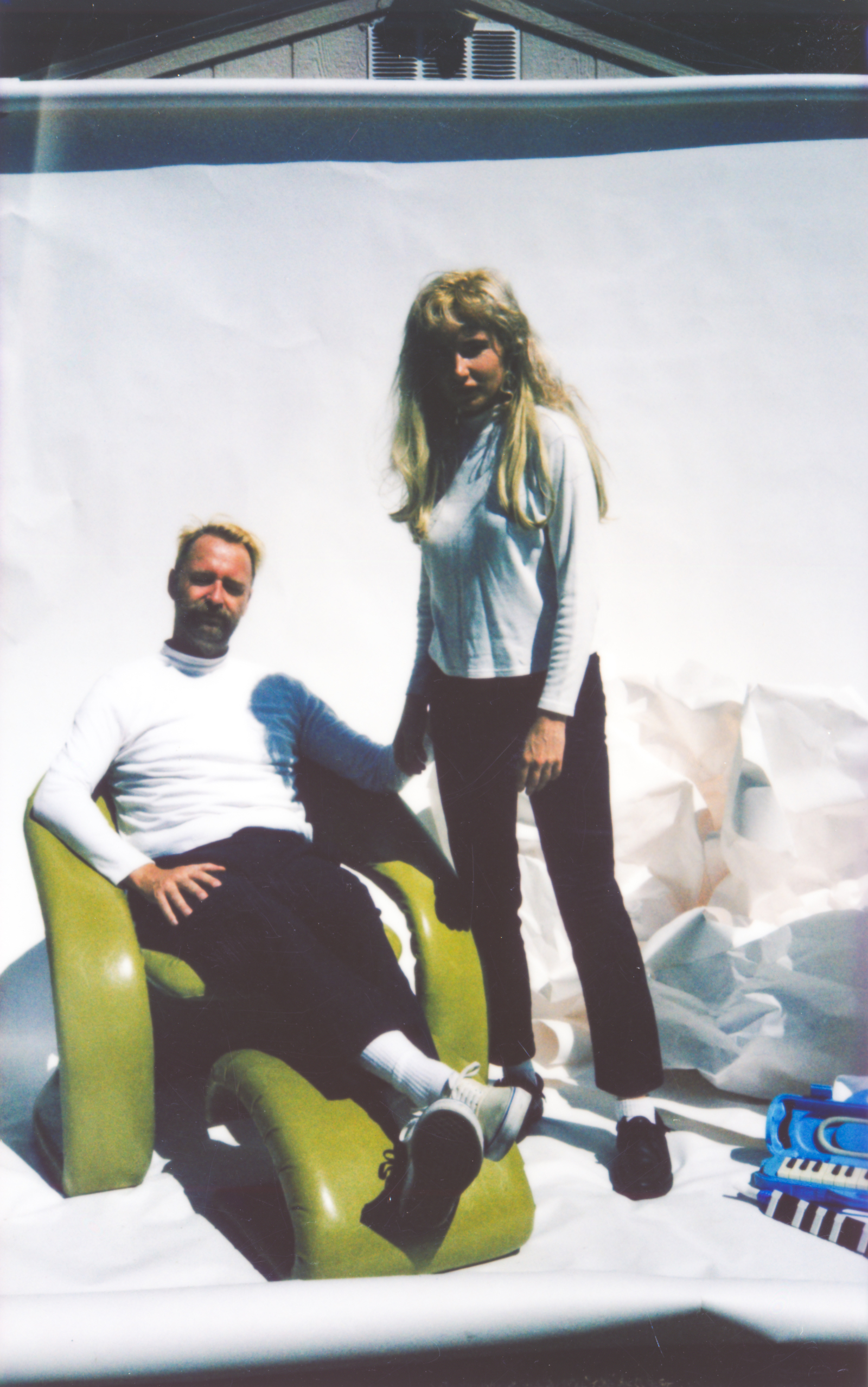 To "Control The Rain" is quite an interesting thing to conceptualize. What does the title of this song mean to you?
Katherine: Literally the feeling of being omnipotent. But in a ridiculous way too.. Like some kind of hyper vain X-man.
Jens: Mental health weatherman
Katherine: Yes! the glinting super powered ego shuttling between highs and death.
You, Katherine, spoke to "Control The Rain" being about cocaine specifically. In your opinion, why is it that drugs are so often an inspiration for music? Would you say art- including music, fashion, and visual art- is a drug in and of itself?
Katherine: I dunno. I think drugs open the perception, harm the person, illuminate life and kill horizons. Its a mixed bag of terror and glory. Drug experiences give a novella quality to life, much more easily. Its cinematic . But also that's a lie, its a soul destroying vehicle too. These hard binaries of drugs draws artists to it, intoxicants are essentially what the artist is sniffing around for anyway, whether an actual drug or not. I defiantly feel that the visual arts are an opiate. Just ask my desk top, it has no sense of self but for the SCREEN SHOT which is maybe the aesthetic equivalent of cheap cocaine.
As a duo who is seemingly so aligned in your musical style, do you find yourselves matching in your fashion styles often as well?
Jens: I think you might have seen us in real life
Katherine hahahahaha
Jens: Yes! We do. We both are into basic, minimal non pattered clothes
Katherine: Shape is more important than pattern or color. But we don't like bright colors.
Jens: Mostly in our lives we are wearing white t-shirts we buy in bulk.
Katherine: And grey sweatshirt suits. ( both pants and top)
Jens: We sound like Kraftwerk or something.
Katherine: lol.
Jens: We like a uniform.
You guys are clearly one badass musical duo, but what is your relationship to each other outside of the project? Did a personal relationship precede the musical project, or visa versa?
Jens: Yeah. We were romantically involved before we made music together.
Katherine: We got engaged a year after meeting and we hadn't made music yet..
Jens: Right! I think maybe a week after proposing we started making music at your moms house in the Cape Town farmlands.
Katherine: Weird!
Jens:It was unplanned as unplanned can be. Our working life came a lot later after our romantic life. When we met we never even had the idea to have a creative partnership at all. 
Katherine: Sorry, but seeing this is black and white is nuts to me! Life is odd and I have no idea how we got here.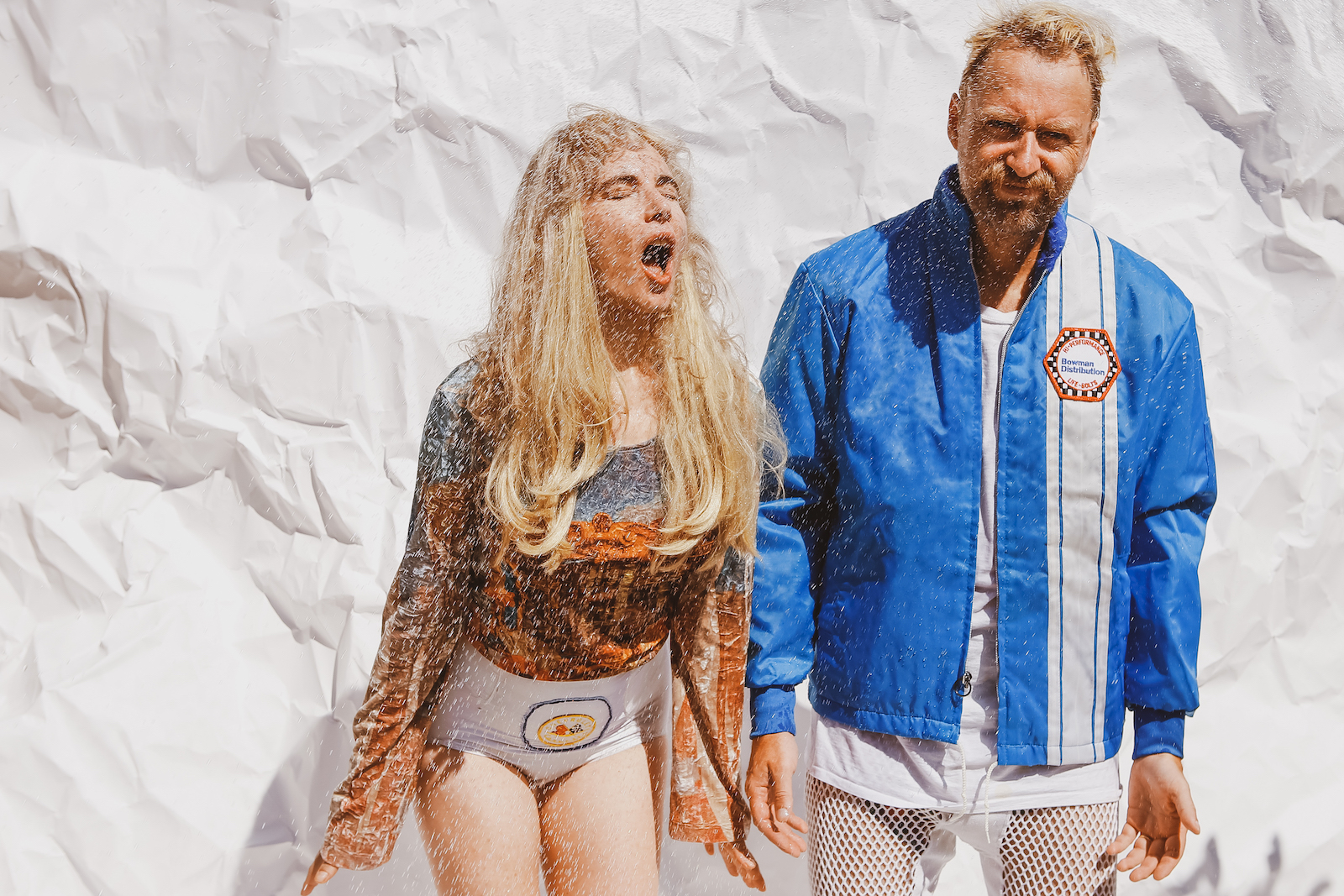 The music you two create is truly unlike anything else I've ever heard. Has unique self expression always been important to both of you? How do you guys express yourself outside of music?
Jens: Music is my main expression. My main focus. Has been since i was 3, when I picked up the violin. I am also a tennis person.
Katherine: I'm aesthetic and express visually and emotionally and physically  and textually. I also make a mean pesto braid loaf( ask anyone!) .
Does expressing yourself so freely through the songs you sing and clothes that you wear have an effect on the vulnerability within your personal relationship to one another?
Jens: We'll often we are wearing the same clothing
Katherine: but in different sizes.
Jens: I think it democratizes the relationship, so the closeness and vulnerability are very intense. Im just a lot taller than her.
Katherine: Yes, we don't have lots of artifacts to hide behind.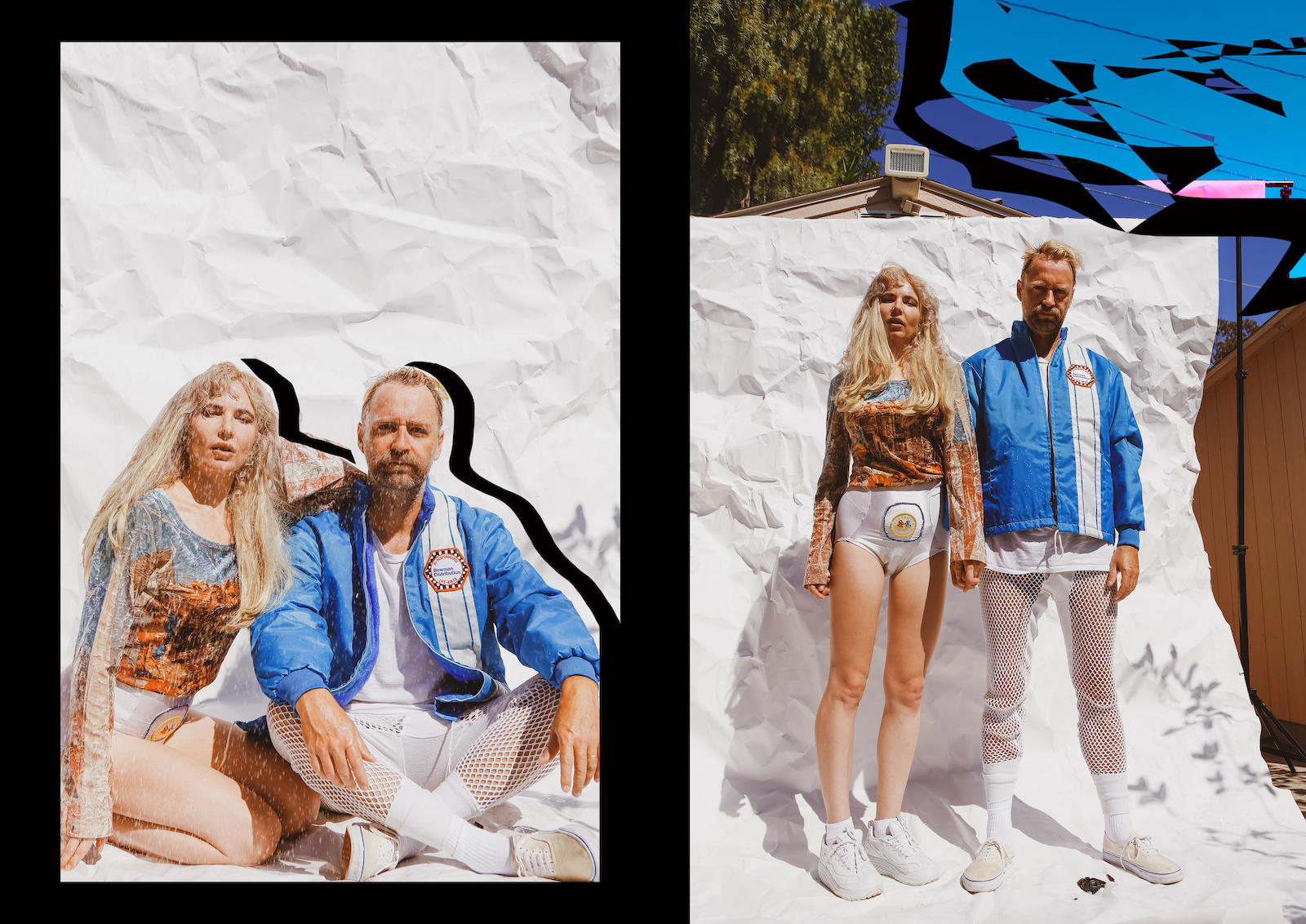 I read that you, Katherina, spoke to the creepiness of watching each other on social media. Can you elaborate on that?
Katherine: AAAH! I speak about this all the time, (sorry if you invited  me to a dinner party in 2019… this is all I talk about) I dunno its the realization that like the Peeping Tom's we have become we have also wanted to become the object of the Peeping Tom.??! WHAT A TIME TO BE ALIVE. Its' such an odd way to do life. We all know it. But I think we have passed the rubicon and now we are just letting the vanity waves denature us. Which might have some upsides? who knows?. This gyrating world of avatars, grinding through looking at each other, proving to each other. It's exhausting and compelling all at once. One day I'm gonna find 10 words to describe this and I will then be completely enlightened.
What do you hope the message is to those that listen to your music?
Jens: New! new music. The future. Mixing of genre, mixing of times. To hopefully get to something unamed, truthful, groovy, intelligent and wow etc..
Katherine: Emotionally sexy!
Jens: Is that a thing?
Katherine: It is now.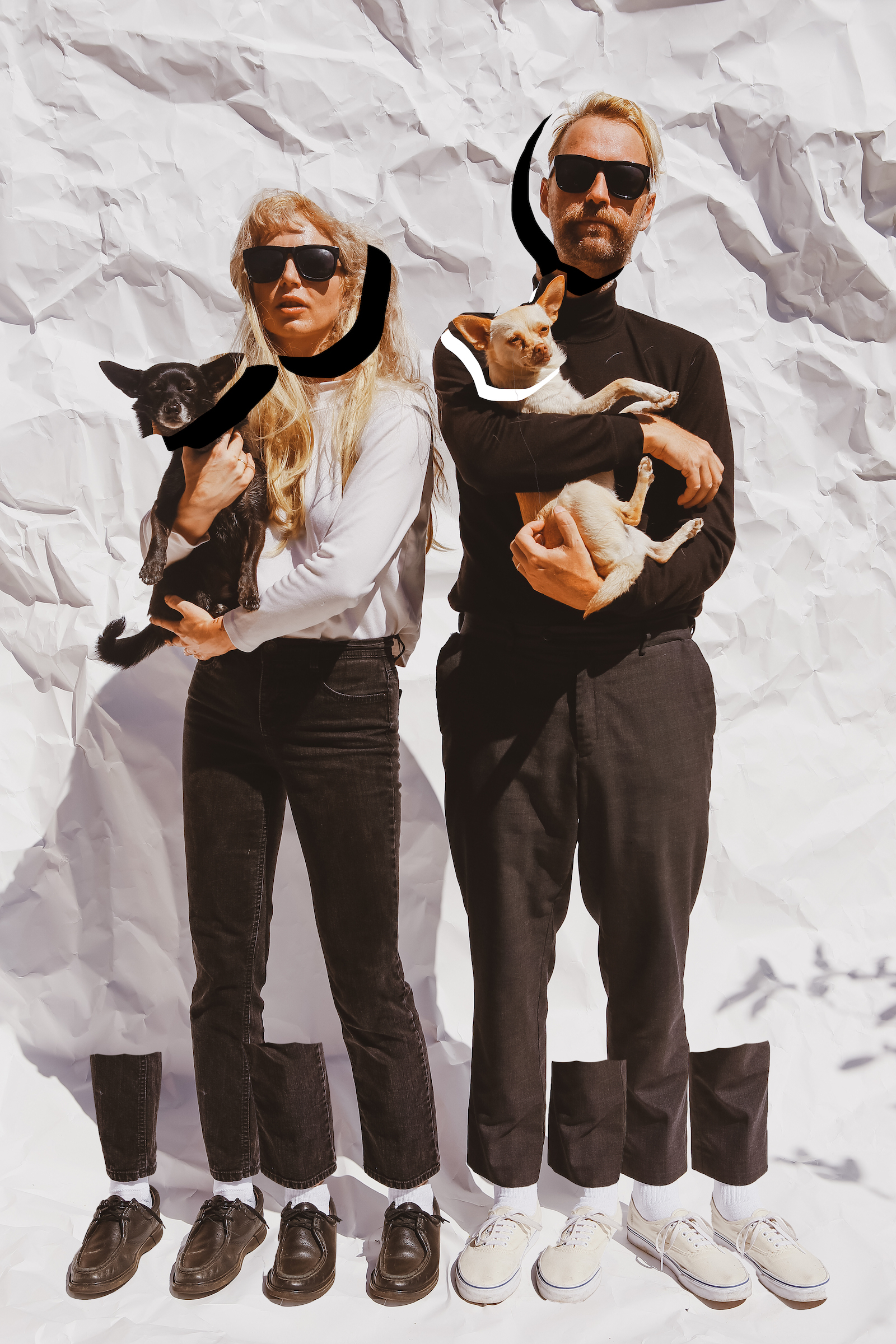 CONNECT WITH O FUTURE:  
CONNEC WITH ZIG ZAG:
stylist / TuffCookie
photos / Amanda Adam
story / Paulette Ely