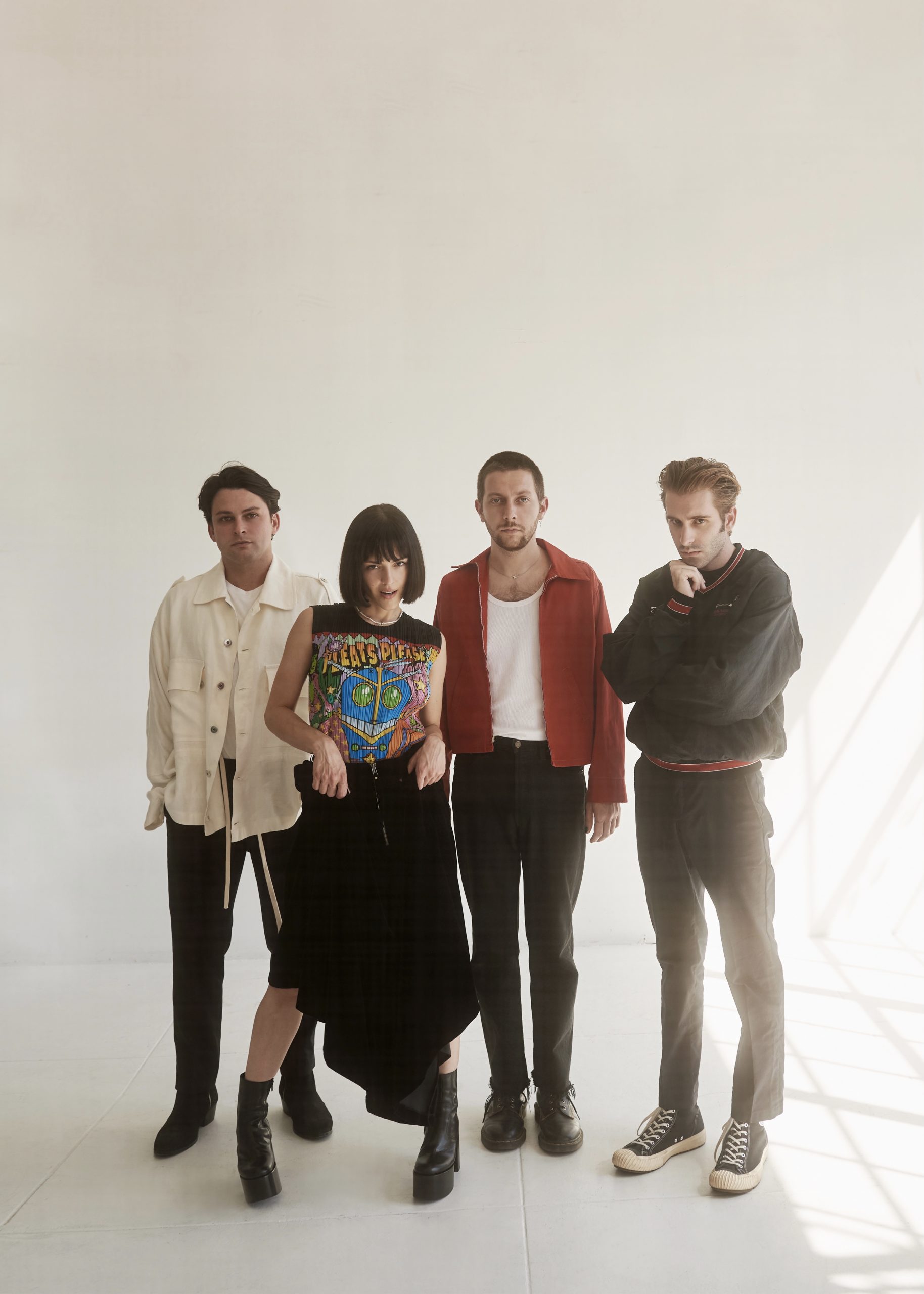 There aren't enough adjectives in my literary palette to describe the sound and feel of The María's debut album Cinema. Aside from it being a sensual, serene, plush work of art – Cinema hypnotizes you and places your consciousness in a realm of The Marías creation. 
A pure cinematic experience from start to finish, Cinema is the by-product of love, multiculturalism, and purity. With just one listen to tracks like Un Millón, Calling U Back, Hush, or the lyricless intro, Just a Feeling – I guarantee you'll get lost in the space-time continuum. 
Led by the enchanting Puerto Rican firecracker, María Zardoya, The Marías have ascended beyond genres and labels. A lot of this has to do with the chemistry between María and Josh Conway, who created the band and have been together ever since. This unique relationship can explain the love-induced sound The Marías create an enigmatic reflection of the tenderness between each other. 
With Latin music on the rise in the U.S., I can see The Marías pioneering a new distinct type of sound – one that'll be tough to replicate. A blend of Spanish/American fusion, with a psychedelic, dreamy undertone and a superstar in María to captivate the masses at scale. 
The Marías' meteoric rise is yet to come but more than inevitable. 
From Superclean, Vol 1 in 2017 and Superclean, Vol 2 in 2018 to Cinema now in 2021 – how have you all grown both as individuals and artists?
MARIA: A lot can happen in four years. We recorded Superclean, Vol. 1 in Josh's bedroom at his parents' house. In those four years since, we've toured around the world, had our first experiences with psychedelics, moved into our own apartment, adopted our dog Lucy, lived through a pandemic and experienced this generation's civil rights movement. We're completely different people and artists today than we were in 2017, and you'll definitely hear that mental shift in Cinema. 
JOSH: Yeah four years is definitely enough time for a person to grow and evolve. It's like being an 8th grader then being a senior. 2020 was definitely the craziest year I think any living human has experienced and if anything it taught me to not take anything for granted. 
What was your creative process for Cinema? What is the first memory that comes to mind when piecing everything together for this project?
 MARIA: Our creative process didn't change much from the Superclean EPs to Cinema. Josh and I continue writing all of the songs together and producing them in our home. What really changed was our mental state. I remember the moment I came up with the album title and scribbling down all of the visual ideas on paper very quickly thereafter. I tapped into a frantic creative energy. I remember being worried that Josh wouldn't like the title or the concept, but he loved it. We've always been on the same page from day one. 
JOSH: The first memory that comes to mind regarding Cinema is the inception of the song, 'Little By Little'. We were on our first tour bus tour and I was taking a nap in the back and in my dream I heard what is now the intro to the song. I think we must've hit a bump in the road because I remember waking up sort of mid-dream and the idea was still very fresh. I immediately recorded a voice note on my phone so I wouldn't forget it and then began making the beat on my laptop. I think it was the first new song we wrote for the album. 
How does your chemistry and fluidity with one another influence your sound, style, and aesthetic? 
MARIA: It influences everything! We've always understood each other and embraced each other's differences from the beginning, and I think that translates into the music we create together. I think only Josh can understand exactly what I mean when I say, "I want this synth to sound like hot chocolate" or "I want the guitar to sound like a red Starburst." He gets me, both personally and musically. 
JOSH: I think the key ingredient to making music with someone else is comfort. There's nothing better than feeling free and not judged by the person you're creating with. It also doesn't hurt being in love with that person as well. 
How would you explain the feelings you hope Cinema evokes for listeners? 
MARIA: I hope listeners feel understood, warm and creative. I hope that they can imagine little worlds, movies and scenes in their minds while listening to Cinema.  
JOSH: Mainly an escape. There are some songs that were written entirely during quarantine when no one could leave their house. I think subconsciously we wrote and produced these songs as a way for us to feel like we were somewhere else even if just for 3-4 minutes.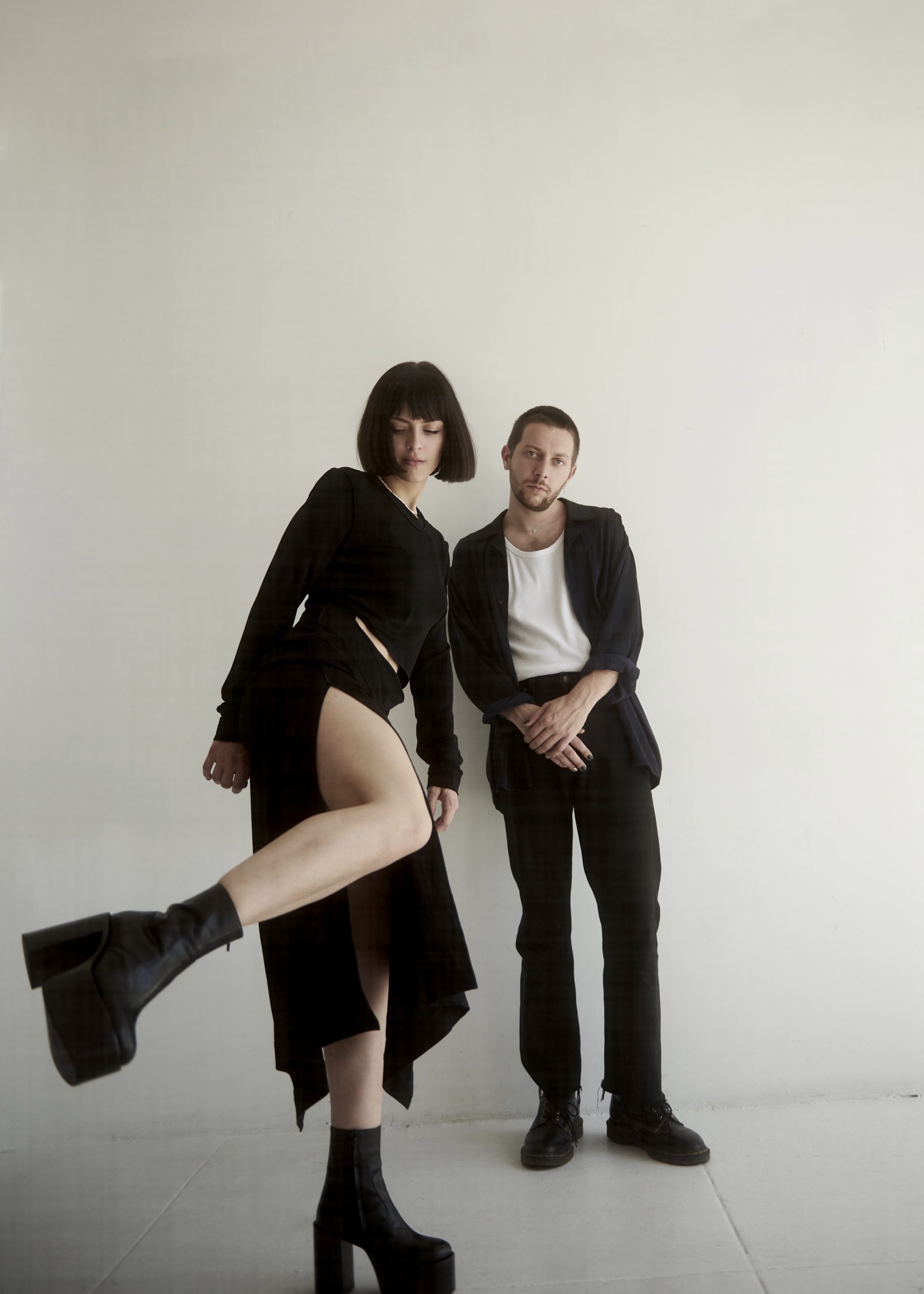 With that in mind, what do you think is the perfect setting for fans to take in the album?
 MARIA: Laying down in a place they find the most comfortable, with headphones and a little notebook where they can write ideas. That's where I would listen to the album! 
JOSH: Yes definitely somewhere they feel the most comfortable!
What's been a highlight for you all thus far during your journey as artists?
MARIA: Definite highlights have been playing in different parts of the world and having the audience sing along to both the English and Spanish songs. Those have been the most special moments for me, and at the end of the day, makes everything worth it.  
JOSH: Definitely performing in places we would have never been otherwise. But in addition to that, I've learned soo much more about production and music creation. I wouldn't trade that for the world!
María, do you visit Puerto Rico often? If so, what are some things that you love there that aren't available in the U.S.?
 MARIA: Yes! Due to the pandemic, I wasn't able to visit last year, but Josh and I are going in July. I can't wait. I love my family so much, and spending time with them is what I'm looking forward to the most. And of course, the food! A lot of the ingredients that grow on the island aren't available in California. One of my favorite things to eat is breadfruit that's grown in my grandma's backyard. I also miss riding horses through the hills by my grandma's house. A group of us would get together on Sundays and ride.
Any favorite home-cooked meals when you're visiting family?
MARIA: Breadfruit and bacalao! And arroz con gadules (rice with green pigeon peas), pasteles (they're like the Puerto Rican version of Mexican tamales, which I also love), and my grandma's rice and beans. 
What artists have you all been listening to recently and did any of them have an impact on the sound of Cinema?
MARIA: I'm always on the hunt for new music that'll inspire me visually and musically. During the pandemic, I fell in love with the soundtrack to 'Amore mio aiutami', an Italian film from 1969. I've never seen the film, but the soundtrack is so beautiful. I think that's what most inspired us to make string arrangements for Cinema. 
Finally, any shows coming up to tell fans about?
MARIA: Yes! We'll be touring in the states early 2021! We'll be playing all of the songs on Cinema plus all of the favorites from the Superclean EPs. I cannot wait to finally see everyone in person who we've interacted with through screens. It means a lot to me to meet our fans, hug them and talk to them, so I'm already looking forward to 2021.
CONNECT WITH THE MARÍAS
Photos / Ashley Seryn
Story / Ali Qutmiera